Hope springs eternal, indeed. After the nightmare that we went through at the height of the COVID-19 global health crisis in 2020 and 2021, our way of life now has almost gone back to normal.
Hopes are high and analysts are bullish that despite the economic challenges the nation faces, the Philippines is well on its way to recovering from the adverse effects of the pandemic.
According to a recent Moody's Analytics report, the Philippines is projected to maintain its position as one of the fastest-growing economies in Asia-Pacific (APAC). Its economic forecast further said India and Vietnam are expected to lead the region's economic growth "with countries such as the Philippines following suit."
With bright prospects and the projected economic recovery, countryside development and the rise of new growth centers as well as emerging cities are set to take center stage in the years ahead, Moody's said.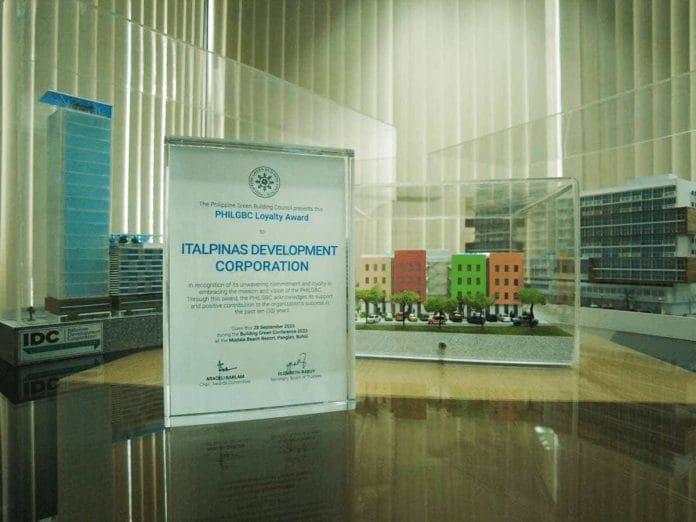 The Department of Information and Communications Technology (DICT) and the Information Technology and Business Process Association Philippines (IBPAP) recently classified several cities into Centers of Excellence, Next Wave Cities and Emerging Cities.
The ranking system considered "quantity, quality and scalability of talent, availability of infrastructure, competitive cost of doing business, government support and business environment."
I am happy to see Cagayan de Oro City (CDO), the first of Italpinas Development Corp.' s (IDC) home cities, and the site of three ongoing projects (and counting)," moved up to the "Top Ten Next Wave Cities" in the company of, among others, Baguio, Dumaguete, and Lipa.
Back in 2009, when few investors were taking a closer look at Mindanao for various reasons, my business partner, Atty. Jojo Leviste and I saw the potential of CDO and Northern Mindanao. We took a leap of faith and chose the area as the location of our very first real estate development project Primavera Residences. We are proud that our flagship project is the first eco-friendly building in CDO.
I would like to think that IDC has contributed in its own modest way into what CDO is today. While we expand our presence with new projects, we are not forgetting the city and its people who embraced us with open arms.
As I shared with you, we have two new projects in CDO which we are certainly proud of. In partnership with Ascott Ltd, we are bringing Citadines serviced apartments via our Primavera City development.
Likewise, we signed two new Joint Venture Agreements (JVA): one for the construction of a mixed used green tower in the Limketkai area, and one for an affordable residential/commercial development in Barangay Gusa. In addition, we are working to close another venture in Region X (Northern Mindanao).
Having said that, IDC continues to explore "emerging cities" with a firm commitment to environmental sustainability through elegant architectural solutions and trademark Italian aesthetics.
Now, some of you may ask what an emerging city is. Experts say a city may be considered "emerging" if these factors are present: potential for job creation, a skilled workforce, and efficient land use. Gateway cities such as those with international airports and seaports have an advantage in terms of trade and tourism opportunities. Of course, political will, good planning, superior design, and good governance are also equally crucial factors.
The Philippines' current "Top 10 Emerging Cities" are Balanga (Bataan), Batangas (Batangas), Iriga (Camarines Sur), Laoag (Ilocos Norte), Legazpi (Albay), Puerto Princesa (Palawan), Roxas (Capiz), and Tarlac (Tarlac), Tuguegarao (Cagayan), and Zamboanga (Zamboanga Peninsula region). We will continue to look at these cities, their neighboring towns and their respective provinces as we plan for future expansions.
I also mentioned in a previous column, we are finally expanding in Bataan. IDC Prime, the foremost green development arm of Italpinas, has entered into a P2.38-billion joint venture agreement with Finca Montero Resources,Inc. where we will transform its 23,272-square meter property into a green residential/commercial development. Even at this early stage, we are excited to work on the project which will cater mainly to the people up North.
We are 14 years in the business and grateful to be able to bring sustainable development not only for the environment but for the Philippine economy. We will continue to be of service and deliver award-winning developments in the league of our existing projects Primavera Residences, Primavera City, Miramonti Green Residences, and Verona Green Residences.
As I end this column, I would like to extend our congratulations to the Philippine Green Building Council (PHILGBC) which recently celebrated its 16th founding anniversary.
Since its establishment, the group has been campaigning for the transformation of design, construction, and management methods of the industry into practices that are environmentally and socially responsible, safe, and healthy, and a prosperous environment that improves the quality of life.
Today, PHILGBC is an influential member of the World Green Building Council (WorldGBC) and a member of the WorldGBC – Asia Pacific Regional Network.
As a member of the organization for the last 10 years, Italpinas shares PHILGB's philosophy and advocacy. During the recent Building Green Conference 2023- the largest gathering of green building leaders from the Philippines and the Asia Pacific- in Bohol, IDC was honored to receive the PHILGBC Loyalty Award. We are proud to be its long-time partner toward a greener, better world. Thank you for this recognition.