Rockwell Land unveils first Power Plant Mall outside Metro Manila
Making its mark in new thriving regions, Rockwell Land is now poised to unveil its signature lifestyle and curated shopping to Central Luzon, through Power Plant Mall Angeles. The arrival of Makati City's beloved retail destination, will bring a new era of distinct sophistication to the heart of Angeles City.
Located in the heart of Rockwell at Nepo Center, this development is a joint venture between Rockwell Land and Juan D. Nepomuceno (JDN) Realty, forming the Rockwell Nepo Development Corp. It seamlessly blends commercial and mid-rise residential buildings, making it a premier destination in the area.
Powering progress beyond Metro Manila
Opening its doors in 2027, Power Plant Mall Angeles will cater to the needs and preferences of the Kapampangans and visitors alike, making it a valuable addition to Rockwell at Nepo Center.
It will soon offer a variety of homegrown and international brands including favorites from the flagship mall in Makati City. Since Pampanga is considered the "Culinary Capital of the Philippines," diners can expect a wide range of food-filled adventures. From international cuisine to homegrown delicacies, restaurants, and cafes, here will serve a variety of flavors.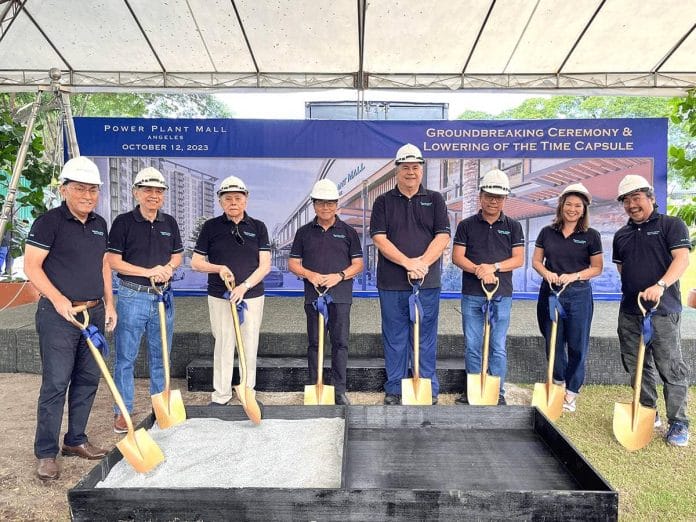 Discerning shoppers can anticipate a wide array of premium fashion and specialty stores, anchors & supermarkets, health & beauty boutiques, home & leisure concepts, essential services—spanning approximately 30,000 square meters of retail spaces.
With the recent groundbreaking event of the Power Plant Mall Angeles held last October 12, 2023 at Rockwell at Nepo Center, this signified the beginning of what will soon become a bustling hub for those seeking Rockwell's signature touch within reach.
Strategically positioned
Situated in the heart of a central business district in Angeles City in Pampanga, near Porac and the Clark Freeport Zone, Rockwell at Nepo Center is set to redefine convenience and modern living in the North.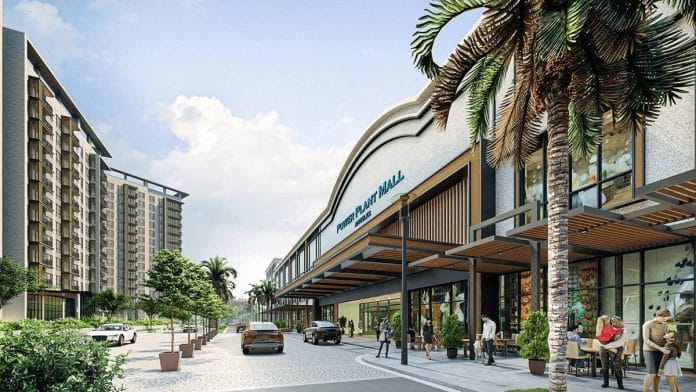 Its strategic location provides accessibility for those traveling from Metro Manila via major thoroughfares and exits to the North Luzon Expressway (NLEX) with Subic- Clark-Tarlac Expressway (SCTEX), and MacArthur Highway.
With the Clark International Airport, and Clark Global City, business and leisure travelers staying in Pampanga will have access to a diverse experience that awaits in this flourishing locality.
Enhancing lifestyle and living options
Recent progress in highways, airports, and burgeoning commercial areas, are indicative of Pampanga's upward trajectory in terms of economic advancement. This serves as an ideal introduction to the emerging Rockwell at Nepo Center, fitting seamlessly into the promising narrative of the region's future.
Amid these advancements in infrastructure and refined lifestyles, the outlook for this development becomes even more radiant through its first two mid-rise residential buildings, The Manansala and The BenCab. It features spacious units, well-appointed amenities and 78% open spaces that are thoughtfully designed to enhance the quality of life in this dynamic locale.
In partnership with the Juan D. Nepomuceno Realty Group, Rockwell at Nepo Center is poised to evolve into a central hub that perfectly encapsulates the spirit of culture, commerce, and connection in the region. The Nepomuceno family's shared legacy of innovation and community-building ensures that this destination ushers in a new era of sophistication and refined comfort.
As it paves the way for a new standard of living, it will undeniably take its place as the vibrant heart of this thriving locale, offering an unrivaled experience that elevates the lifestyle of all who call it home.
Learn more about Rockwell at Nepo Center at: rockwellcenternepoangeles.com
#BrandedUp