ALLHC unveils its first master-planned industrial township in the region
AyalaLand Logistics Holdings Corp. (ALLHC) is set to spur countryside development in Central Luzon with Pampanga Technopark, the company's first industrial township in the region.
Spanning an expansive 270 hectares, the master-planned Pampanga Technopark development in Mabalacat will soon be home to manufacturing and logistics facilities, a wholesale agricultural marketplace, and a mix of commercial and retail spaces.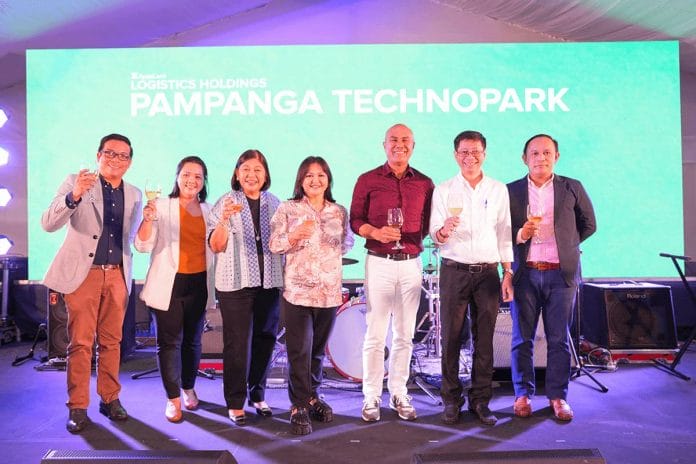 Following a ceremonial launch held in June this year, ALLHC held an Appreciation Night on October 5, 2023, gathering current and prospective lot buyers and tenants for the retail strip, investors, and partners to celebrate significant milestones and explore possibilities for the growth center.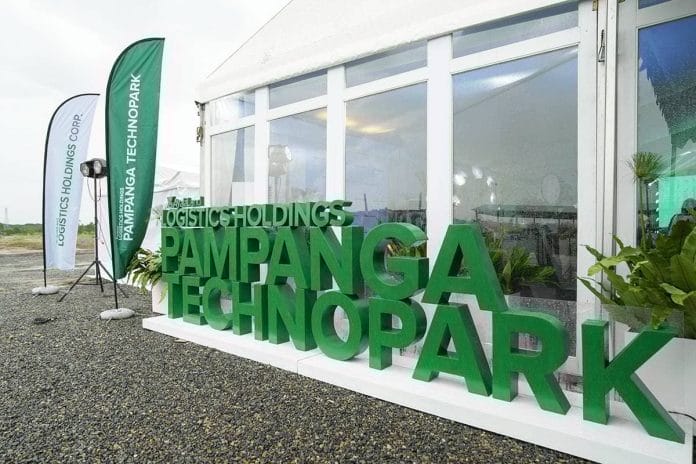 While the majority of the development will cater to light and medium industrial enterprises, according to Robert S. Lao, ALLHC President and Chief Executive Officer, Pampanga Technopark will help improve the supply value chain in Central Luzon and open up opportunities for local farmers and cooperatives.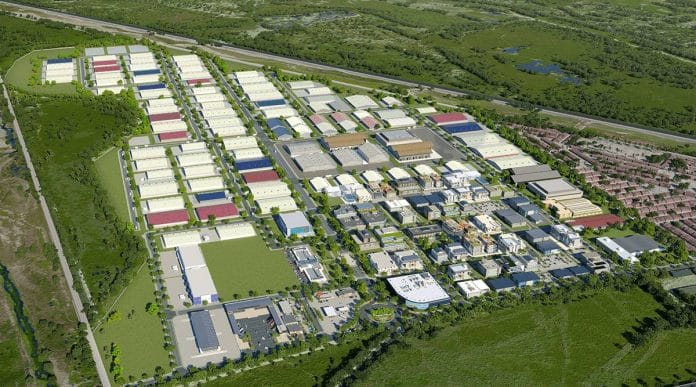 "We plan to do this first through our 'bagsakan', our marketplace, which will be a depot for the best and freshest agricultural produce and regional products. This zone will also be equipped with dry warehouses and cold storage as support. The estate will serve as a platform to enable local and regional businesses, small to medium enterprises and in bringing quality and locally-produced goods and services to more Filipinos," Lao said during the event.
The Marketplace will consist of a 3,000 square meter area where agricultural products will be available for both wholesale and retail. The area promises to have a well-designed traffic flow for vehicles of potential buyers and sellers.
With the government's push for countryside development, Pampanga Technopark is in a strategic position to drive economic growth in the region, according to Lao.
Phase 1 and 2 of the Technopark are already registered with the Board of Investments (BOI) as Domestic Industrial Zones, with Phase 3 in the pipeline. The majority of the industrial lots will be ready for turnover this first quarter of 2024, with the rest of the project expected to be completed in 2025.
Mixed-use development
Unlike ALLHC's previously launched parks like the Laguna Technopark, Cavite Technopark, and Laguindingan Technopark, which are purely industrial, the Pampanga Technopark promises to offer mixed-use development of industrial, commercial, and retail spaces.
The Industrial Zone will house light and medium, non-polluting industries from both local and global markets. Current businesses that have signed up include paper manufacturing, electronics, food and beverage, consumer products, logistics, and warehousing, among others.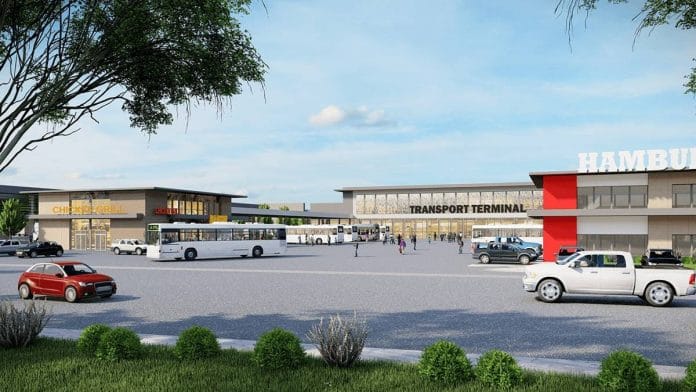 But the Pampanga Technopark is not just purely for business. It will offer leisure spaces that will benefit future residents and employees as well.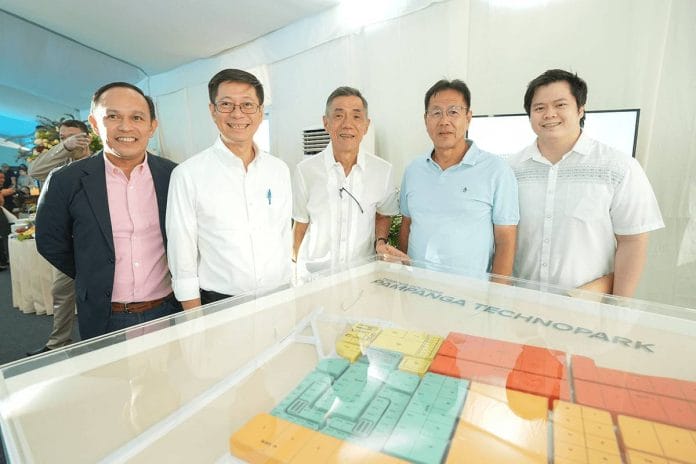 Centro, the heart of the park, will have shopping, dining, and recreational spaces that will bring new lifestyle experiences to the communities working and residing within the area. To support local entrepreneurs, Pampanga Technopark is allotting 2,000 sqm of gross leasable area across over 30 retail spaces featuring homegrown Kapampangan restaurants, including retail and service merchants.
The area will also offer 1.5 hectares allocated for park space and other spaces for commercial lot buyers, including shops and outlets, medical centers, offices, co-working spaces, and business hotels, to serve the needs of employees and residents. The Technopark will also contain quick-service restaurants, public transport terminal and a gas station for motorists.
Connecting commerce and communities
Pampanga Technopark aims to be a vibrant center for agricultural products supported by ALLHC's ALogis and ALogis Artico facilities. For ALogis, the Pampanga Technopark will offer readily available warehouse facilities for rent, featuring 8,000 square meters of warehouse space. The temperature-controlled ALogis Artico cold storage aims to maintain produce at an optimum temperature, to extend their shelf life and avoid food wastage. Both dry and cold storage will cater to a potentially wide market in Central Luzon, including local farmers and cooperatives dealing with agricultural produce and regional goods.
Accessibility and convenience
Located in Mabalacat City, one of the main transportation hubs in Central Luzon, the Pampanga Technopark benefits from its link to Metro Manila and the rest of Luzon. It is connected via major road networks such as the North Luzon Expressway (NLEX), the Subic-Clark-Tarlac Expressway (SXTEX), and the MacArthur Highway.
Strategically located near major infrastructure and facilities such as Clark International Airport and the Subic Bay International Terminal, the hub is poised to provide an important gateway to various markets around the country, enhancing trade and economic activities in the region.
The North-South Commuter Railway project by the DPWH that will soon connect the existing Tutuban Station to Clark and the soon-to-rise Bulacan Airport is also foreseen to contribute to the city's economic progress.
Anchored on sustainability
The Pampanga Technopark will ensure pedestrian mobility and transit connectivity with allocated sidewalks throughout the township and an easily-accessible public transport terminal that will connect the park to the nearby cities and provinces, making it accessible and convenient for everyone.
The Technopark also aims to help improve the property's resilience to environmental stress and geohazards, by planting native trees in their landscaping and placing five detention ponds that will serve as spaces for rainwater absorption to help mitigate floods. The area will have green and open spaces including a dedicated 1.2-hectare park area.
During the event's closing toast, ALLHC Chief Operating Officer Patrick Avila stressed the importance of expanding the industrial estate's footprint in the north of Metro Manila and expressed his gratitude to local partners as co-catalysts for progress.
"Over the course of the past couple of years, we've seen its potential to become more than solely just an industrial estate. And so, we've revised and fine-tuned, plan after plan, until we reached a concept that is a first for ALLHC: Pampanga Technopark as the first master-planned industrial township in Central Luzon that integrates agro hub, commercial, and mixed-use components," he said.
With other stages of development soon to be completed, the Pampanga Technopark is all set to bring progress, create livelihood, and boost business for the benefit of residents of Mabalacat City and the whole of Central Luzon in the future.
#BrandedUp