Let me start this piece by extending my warmest congratulations to the Chamber of Real Estate and Builders Association (CREBA), the country's premier property developers' organization on its golden anniversary.
CREBA has come a long way since its founding in 1973 as a small group of business and trade associations in the real estate industry. Today, it is the recognized umbrella organization of over 4,000 firms, individuals, and associations that are involved in land and housing, construction, allied industries, and various professional fields of discipline.
Italpinas Development Corp. (IDC) is a proud member of CREBA, and I join the rest of the community in celebrating this milestone: 50 colorful years of providing homes.
At the same time, we in Italpinas are humbled by the recognition we received as one of the two real estate developers who were named as this year's "Developers of the Decade" for Mindanao at the recent CREBA Pillar Awards during its Golden Legacy 50th anniversary celebration at the Conrad Hotel in Pasay City.
That night, we took home two of the three CREBA Pillar Awards. Our Verona Green Residences has been honored as the Best in the Horizontal Residential Economic Housing Category in Mindanao while Primavera City was recognized as the Best in the Vertical Residential Mid to Upper Market Category in Mindanao. Both projects are in Cagayan de Oro City (CDO).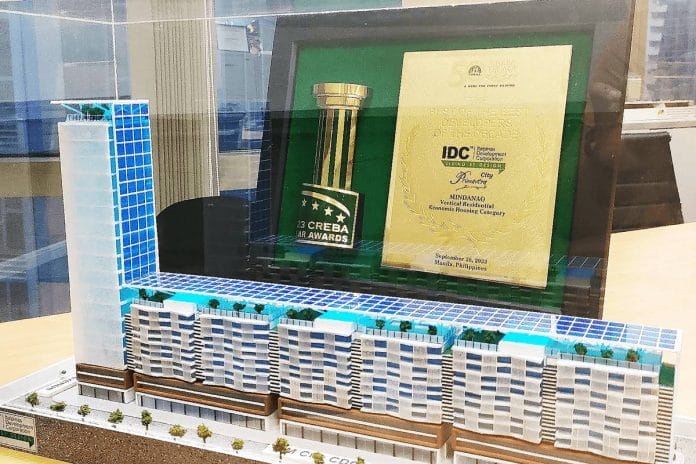 These two prestigious awards hold immense significance as they highlight the exceptional quality and innovation that our projects bring to the real estate industry.
CREBA is the largest real estate organization in the country and being recognized by the organization is a testament to our unwavering commitment to excellence.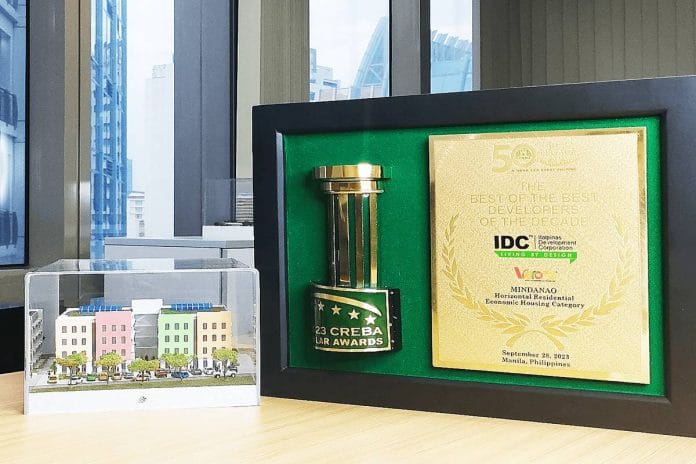 During the 50th anniversary celebration, the CREBA community looked at the past and marveled at how the country's real estate landscape has vastly changed for the better. In its golden year, the organization and its members share the government's optimism of better days ahead as the nation recovers from the COVID-19 pandemic that crippled many economies around the world.
As a green advocate property developer that traced its beginnings in Mindanao, IDC as well has begun to expand its wings. After Northern Mindanao, we branched out in Luzon with our project in Santo Tomas. Italpinas is excited to explore the rest of the country for possible opportunities where we can be of service to the Filipino people.
We are establishing our presence now in Central Luzon with the signing of a business agreement with Finca Montero Resources Inc. to develop its 23,272-square-meter property in Morong, Bataan into a mixed-use project. I can't wait to see it come to life a few years from now.
From building sustainable mixed use community development projects in Mindanao and Luzon, we also recently ventured in the tourism and hospitality business.
Our partner, Ascott Ltd. has officially announced our collaboration: "We're expanding horizons in the Philippines with the signing of two new properties in the high-growth areas of Batangas and Cagayan de Oro."
"Both located in key industrial and business hubs, Citadines Miramonti Santo Tomas Batangas and Citadines Primavera Cagayan de Oro are set to be a part of prime mixed-use developments that will also include residential, office and retail components. Collectively, both properties are planned to add a total of 380 units to The Ascott Limited's portfolio in the Philippines with their concurrent openings in 2028," Ascott also said.
I promised in my previous column that more details will be provided on this particular investment, which is expected to generate jobs and boost the Philippine tourism and hospitality industry. I am excited to share with you some of the highlights of this undertaking.
Ascott will provide technical advisory services during the construction phase to ensure that the development will be in accordance with the Ascott standards worldwide. Upon completion, Ascott will then operate the project as a serviced residence under the Citadines brand.
Our Citadines development projects with Ascott will provide much-needed accommodation for business and leisure travelers in the Philippines.
(For those who are not familiar, Citadines is Ascott's brand of serviced residences for business and leisure travelers. It offers fully furnished homes in the city with fully equipped kitchens, living and dining areas, and private bathrooms. Citadines also offers a variety of on-site amenities, including a business center, fitness center, and swimming pool).
As a green, design-driven real estate development that is in the market for 14 years, IDC is committed and prepared to deliver environment-friendly, sustainable, and elegantly designed global serviced residences to the Philippines. Hopefully, the partnership with Ascott is just the beginning.
* * *
I would like to invite you to Like, Follow and Share my online spaces and content on Facebook and LinkedIn (Architect Romolo V. Nati) and on Twitter (@romolonati)