Vista Land & Lifescapes, Inc. wins Exemplary Developer of National Significance, along with housing brands Brittany and Vista Residences, in the recently concluded 2023 Chamber of Real Estate & Builders Association, Inc. (CREBA) Pillar Awards in Conrad Manila, Pasay City.
With the theme "The Search for the Developers of the Decade: Celebrating the Best of the Best in Philippine Real Estate Development," the annual awarding ceremony endeavors to recognize developments and companies who have "demonstrated meritorious service and achieved distinction in the industry." Evaluating based on five-point criteria and nominated developers' real estate projects in the past 10 years, CREBA has given a total of 15 major awards along with several special awards for housing public-private partnerships (PPPs).
Crosswinds Tagaytay, the foremost Swiss resort in the Philippines by Brittany Corporation, is named best in Mixed-Use / Township projects. First in the country to conceptualize exquisite developments, it has created for residents an alpine sanctuary graced by breathtaking vistas. Crosswinds is a sublime sprawl of Swiss-inspired chalets and hamlets along Tagaytay Ridge, leading out into an enclave of mid-rise residential and lot-only developments. Peeking from more than 35,000 pine trees are quaint dining selections and charming recreational and events facilities.
Vista Residences, Inc. is recognized as the best in Vertical Residential–Open Market properties through Kizuna Heights. In partnership with Japanese real estate conglomerate Mitsubishi Estate Co., Ltd., the 41-storey condominium will incorporate elements of Japanese architecture and interior design and invoke an inclusive approach to creating connections with oneself, the development, and the environment. Continuing the mission of building vertical communities for the Global Filipino, Vista Residences integrates into Kizuna Heights unparalleled expertise in space planning and a knack for finding accessible and attractive locations in Metro Manila.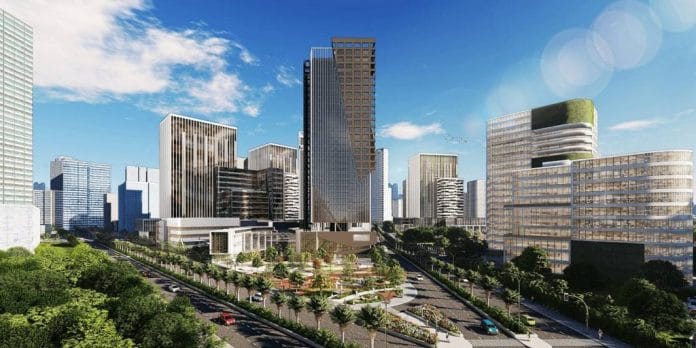 Vista Land's consolidation of master-planned developments, Vista Estates, bags the distinction through its selection of Provence in Bulacan, Georgia in Iloilo, and Gran Europa in Mindanao. The architecture of these developments pays homage to the breathtaking colonial architecture and landscapes all over the world, are steeped in the lavish tapestry of uniquely designed enclaves, and are convergences of nature's serenity and progressive cities' locational convenience. Vista Estates is aimed towards sustainability, innovation, elevation of the quality of life, attaining world-class standards, and limitless growth for its residents, guests, and investors through investment opportunities. Vista Land has established over 20 Vista Estates nationwide in just two years, with more in the pipeline by the end of 2023.
The Philippines' largest integrated property developer continues its streak of accolades this year, with Crown Asia and Camella gaining recognition for its developments. Crown Asia, the company behind many globally-themed communities in Southern Luzon, has won Best Development: Innovative Condominium Property and Best Value for Investment. Camella, the Philippines' largest homebuilder with over half a million homes in 47 provinces and 149 key cities and municipalities, is named Developer of the Year for Luzon, Visayas, and Mindanao.
For more information on Vista Land, visit vistaestates.vistaland.com.ph/ or follow on Facebook and Instagram.