The younger ones—Gen Z's and even millennials—are known for their need to be independent and for creative self-expression.
Shang Properties, which has been making a name for itself in the realm of luxury development since 1987, aims to contribute to these ambitions through LAYA, its newest residential development, which targets young professionals and families who are starting a new chapter in their lives.
"We have kept our clients in focus and in our hearts. This year, we are broadening our marketplace by reaching out to a younger generation of real estate buyers and investors. As we cater to this new market segment, we will maintain and uphold our gold standard of thoughtful design, exemplary service, and refined things," said lawyer Karlo Marco Estavillo, chief operating officer at Shang Properties.
Promoting independent living through its carefully constructed spaces designed with substance and durability in mind, LAYA was unveiled last Tuesday, Sept. 12 in its show suite at the Shangri-La Plaza in Mandaluyong.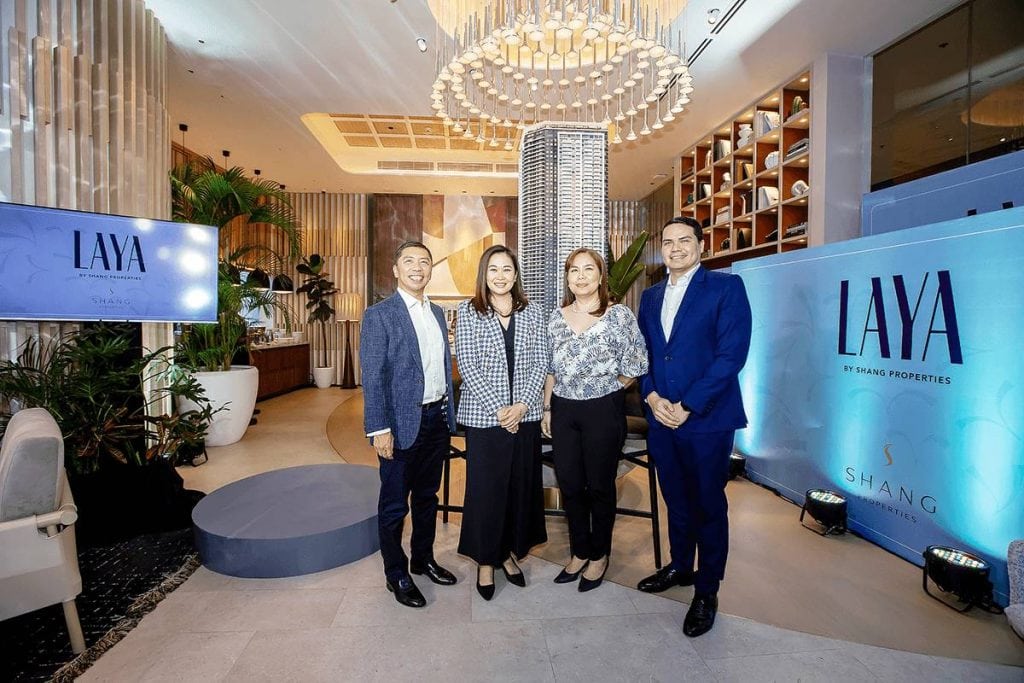 Finding a space for self-expression
With the property landscape continuing to grow, Shang Properties continues to elevate its game by creating living spaces that fit the standard of opulence with LAYA, which is conveniently located on Christian Route corner Saint Peter Street in Pasig.
"LAYA embodies independence, creativity, and a new lifestyle for the next generation. For this young-ish market segment, LAYA is the answer to what they are mostly looking for: privacy, creativity, and the need for autonomy for their personal and professional goals," Estavillo said.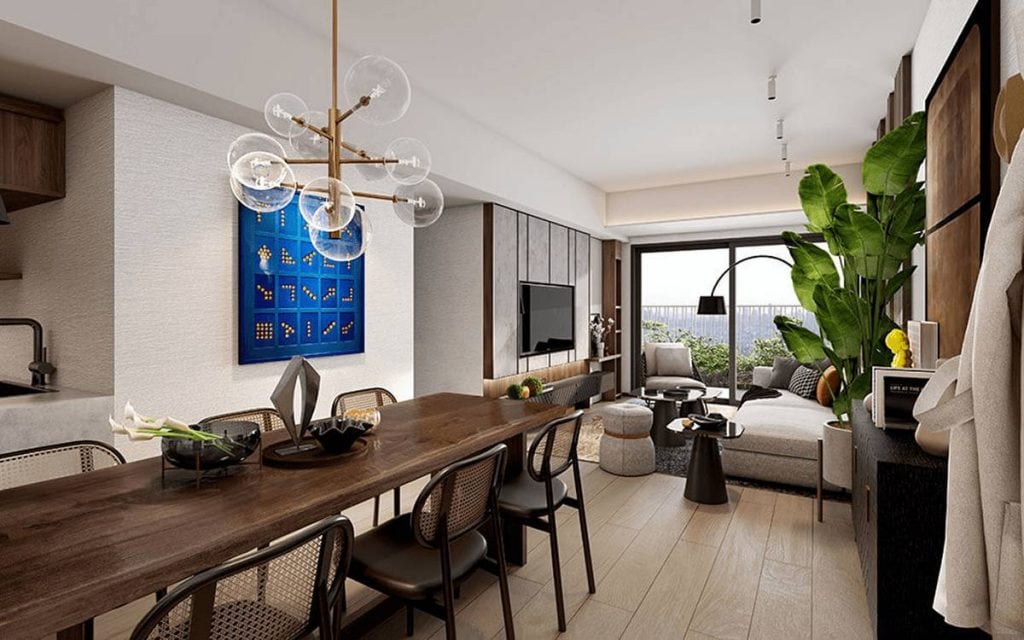 With 1,283 studio, one-, two-, and three-bedroom units that offer spaces of comfort, in addition to in-house amenities that encourage relaxation, socialization, and productivity, LAYA is poised to meet the various lifestyles of its future residents.
"We have an extraordinary team of internationally-acclaimed architects, designers, and artisans that articulate our vision of a thoughtful and well-crafted living space given the utmost care to detail," said Joseph Brimer, broker channel and international sales director at Shang Properties. "Every aspect of our design is intended to make something extraordinary."
Described as a "canvas for self-expression," the 66-floor residential property will give freedom to its residents to design their own units, which range from 33 to 149 square meters, to a home they can call their own.
Catering to diverse lifestyles
LAYA also offers an in-house amenities ecosystem to suit the different backgrounds and interests of its target market.
Housed on the condominium development's 11th and 12th levels, the amenities area will feature over 3,800 square meters of indoor and outdoor facilities, such as a fitness and yoga studio, a library and co-workspaces, a children's playroom, game rooms, party rooms, viewing rooms for movie nights, swimming pools, and a landscaped area with verdant gardens and open spaces.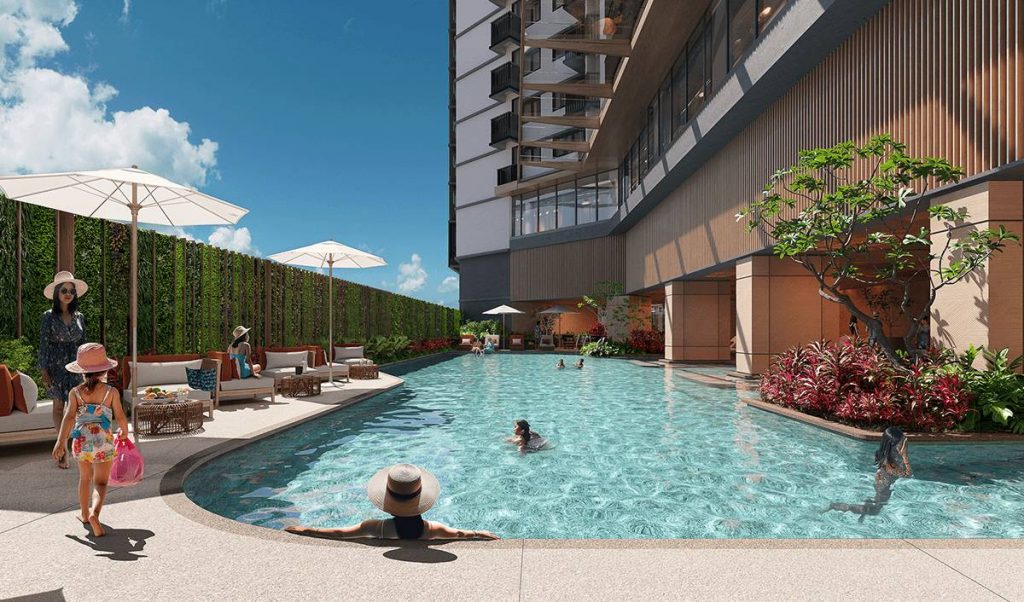 "With amenity spaces catering to different needs and lifestyles, you have room to make most of every moment," Brimer said. "LAYA is a canvas for self-expression, a community for human connection, and a space for cultural enrichment."
Moreover, LAYA is conveniently situated near establishments that can cater to future residents' convenience, such as commercial centers, hospitals, corporate headquarters, and schools, giving them a seamless connection between work, play, and rest.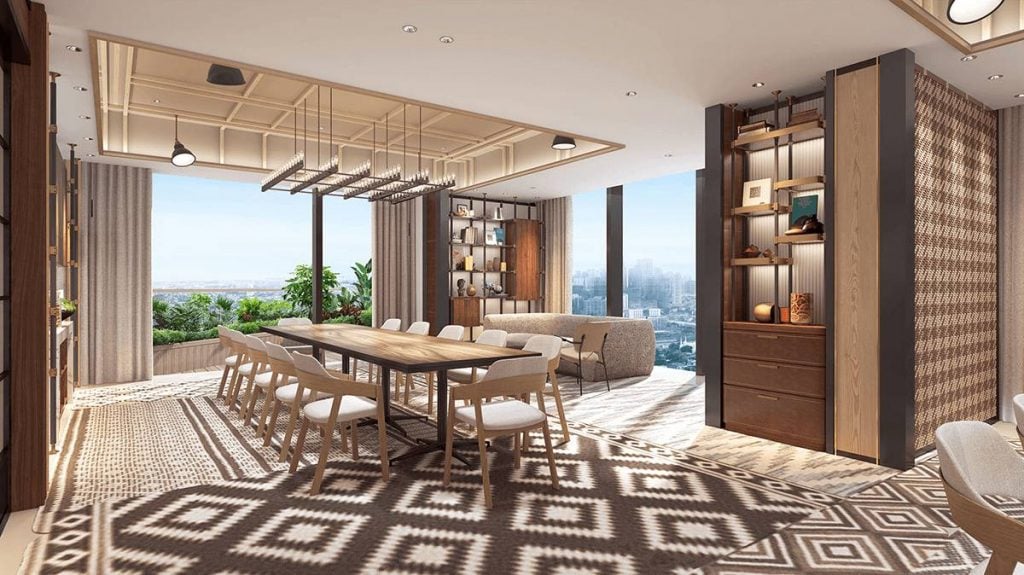 "Making a home has never been this easy at LAYA by Shang Properties. The whole neighborhood is just around the corner," Brimer enthused.
Geared towards career goals
Rose Morales, senior director at Shang Properties, emphasized how LAYA is a great development for young professionals to invest in as it provides convenience and flexibility when it comes to their career goals.
"The younger generation right now, I don't think they are looking for the usual corporate jobs. They want freedom, flexibility, and we see a lot of them now thriving in social media where they just stay at home," she said. "They need a place where everything is there in their own environment, and I think that's what we can offer in LAYA."
Moreover, the LAYA development, which starts at P10 million for a studio unit, will offer flexible payment terms that, according to Morales, will be able to capture the younger market, which is a first for Shang Properties.
"For as low as P18,000 a month for a studio, for a one-bedroom for as low as P25,000 a month, you can already be an owner of a Shang property through LAYA," she explained.
"We are making it more affordable for our target market because we know they are starting with their careers," said Jayme Uy, marketing director at Shang Properties.
LAYA, Shang Properties' eight fully owned residential property, is set for completion in July 2028. It will have its grand launch on Sept. 23.
* * *
For more information on LAYA by Shang Properties, visit https://layabyshang.com, email [email protected], or book a visit at the LAYA Showroom at Mid-level 2/3, East Wing, Shangri-La Plaza, Mandaluyong City.