When you're at Crosswinds Tagaytay, you can bask in the magical glow of the sunset as it descends on this hilltop community and paints the sky with its blaze of colors, like brush strokes leaping out of a canvas. There's nothing like a beautiful sunset to delight the eye and stir the soul.
Tagaytay is not only one of the best places to visit, the top reasons being its cool climate, breathtaking views of Taal lake, and its awesome restaurant row. It's also one of the best places to live in.
Picture-perfect sunsets
Nestled in the heart of Tagaytay, barely two hours drive from Manila via SLEX (South Luzon Expressway), is Crosswinds Tagaytay, Brittany's 100-hectare Swiss-inspired development with sweeping views of picture-perfect sunsets.
At Crosswinds, every ethereal sunset brings a unique experience, the promise of a new dawn and beautiful things to come, a reminder for us to never stop dreaming. The golden sunset accentuates the eye-candy hues and colors of the whole development, setting the mood for a grand respite from the workaday world.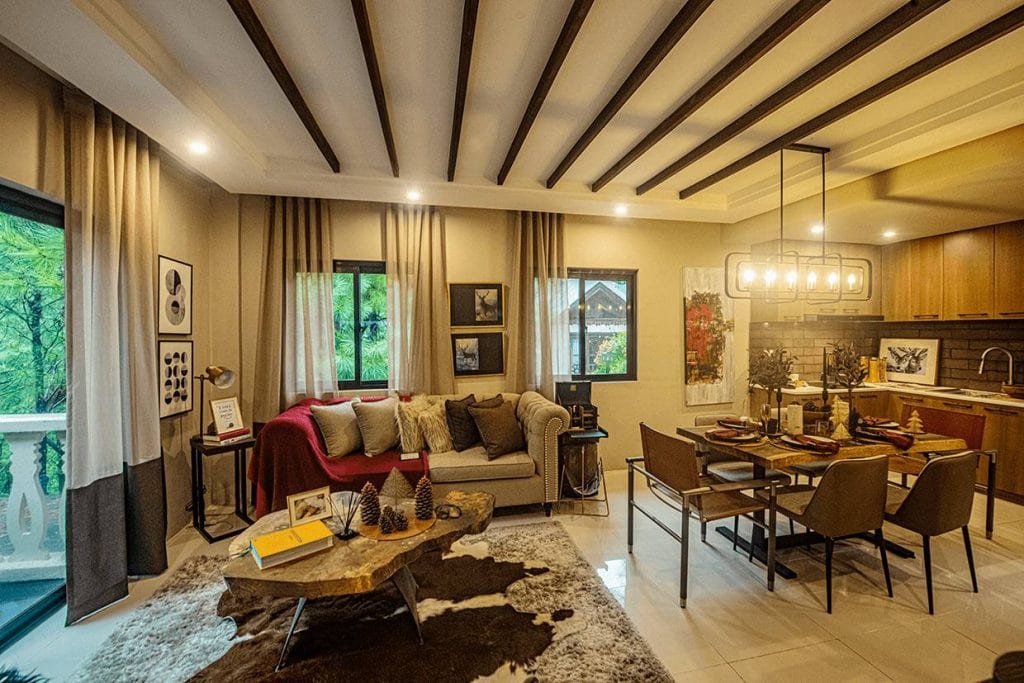 Within Crosswinds' thoughtfully curated communities are Lausanne and Alpine Villas with their charming Swiss architecture inspired by the rural chalets in Switzerland and the mountainous Alpine regions of Central Europe. Picture widely projecting gabled roofs, richly decorated facades, wooden balconies, and carved ornaments that are a throwback to the Belle Époque era.
At Crosswinds, grand residential lots, luxury homes and condos in Swiss chalet styles sit amid breathtaking landscape and mountains, a rolling terrain, towering pine trees (over 35,000 of them), and lots of lush greenery, boasting a lifestyle that blends nature with modern conveniences.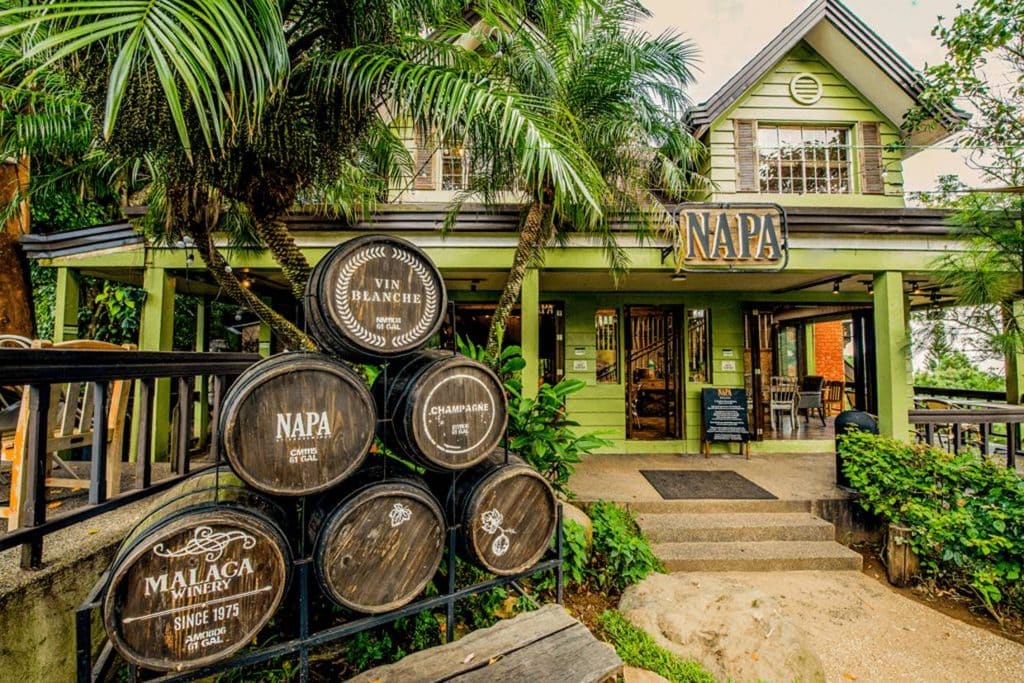 Perched at the highest point of Crosswinds Tagaytay in Barangay Iruhin Central along Calamba Road is Lausanne, spread over 24 hectares of prime residential lots. Offering lot-only properties, Lausanne is for discerning buyers who plan to build their own vacation homes in the future and avail themselves of privacy and exclusivity.
Then there's Alpine Villas, a 2.8-hectare condo development consisting of Swiss chalet-inspired mid-rise villas with a rolling pine tree backdrop. Its mid-rise towers — Bernese, Blanc, Brienz, Biel, Basel — consist of spacious one-bedroom units with a view of Crosswinds' community and commercial strip.
Ultra luxury and exclusivity
The well-designed, space-efficient condo units are equipped with top-of-the-line amenities and services reserved for those who demand ultra luxury and exclusivity.
This exclusive enclave also has impressive Swiss chalet-style homes and exclusive communities, such as The Swiss Quadrilles and Deux Pointe.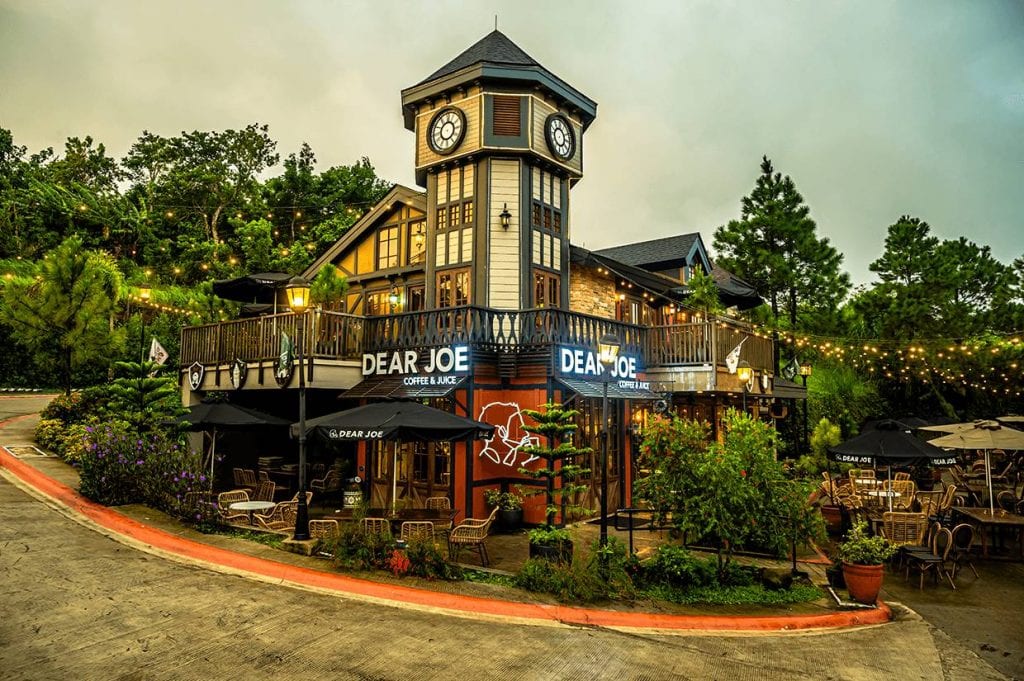 The Grand Quartier offers an escape into the mountainside with its amenities, commercial establishments, and points of interest.
The first two towers are fully operational as condotels, known as the Crosswinds Resort Suites, while the third tower, composed of six stories, offers the option to personally use one's unit or invest and earn by leasing it. It also offers the best view inside the exclusive Crosswinds enclave.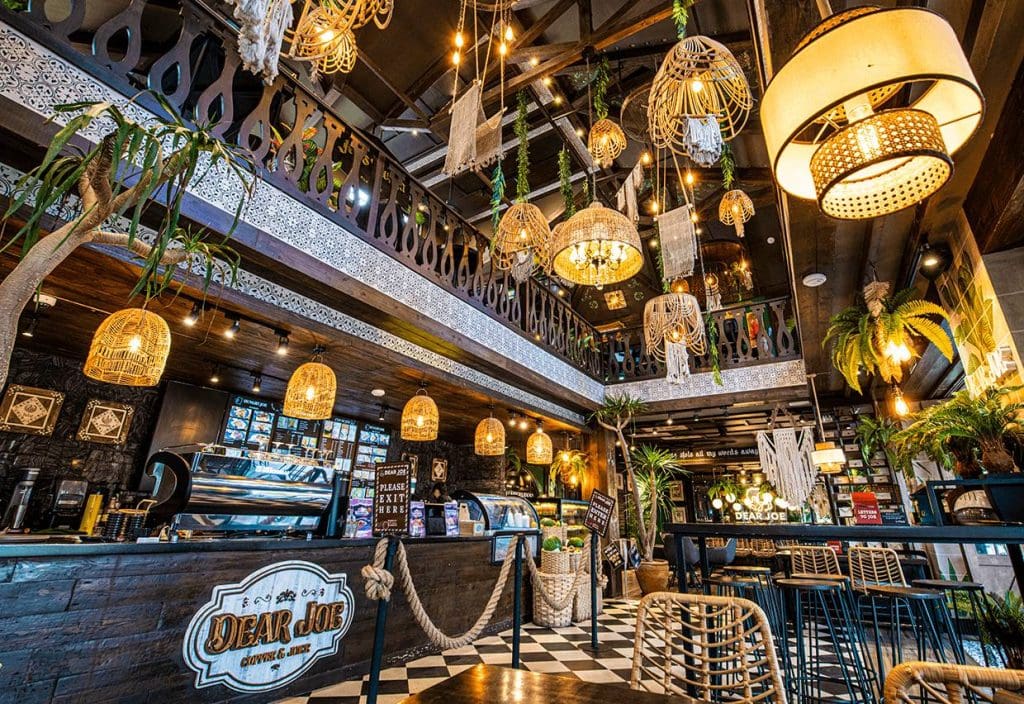 Happily, nature blends seamlessly with Crosswinds' well-appointed amenities as the property features a central amenity area that includes a swimming pool, jogging path, biking trail, and picnic areas, among others, amid generous open spaces.
Soon, the addition of farm-to-table dining concepts at Crosswinds will complement its existing unique retail concepts, which include Dear Joe, Windmill at Lausanne, Cafe Yama, Joe's Tavern, and Andersen's Bakery, as well as Cafe Voila, Ruined Project?, and Napa at Crosswinds.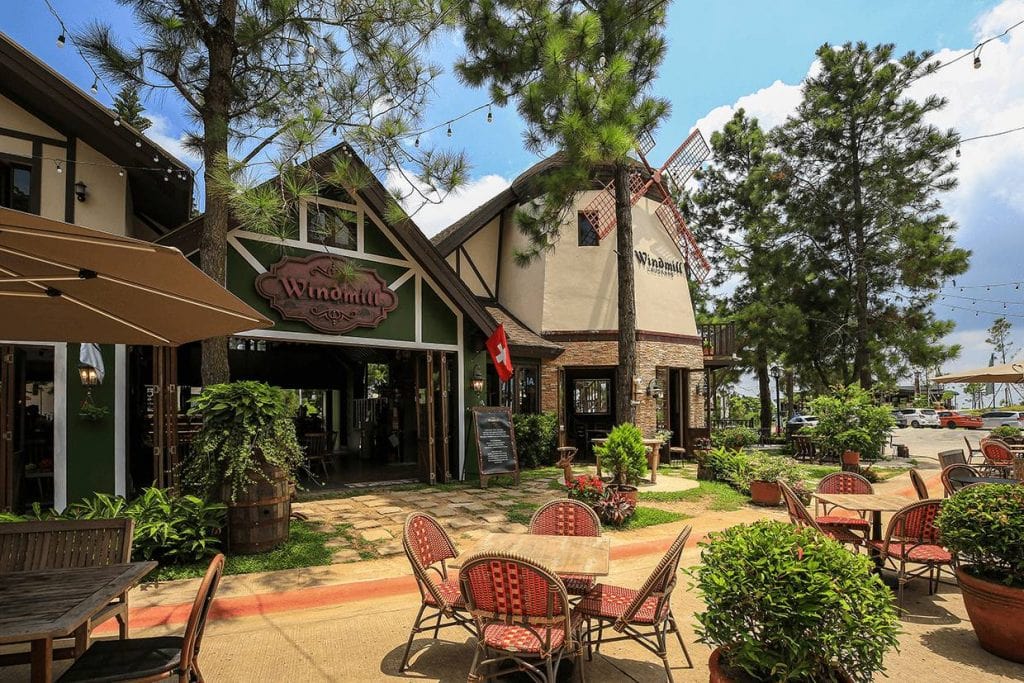 And here's something to get berry-excited about: Soon, Crosswinds will have its own strawberry farm and sunflower field, on top of the many pocket gardens, trails, and luxuriant greenery surrounding the picturesque development.
At Crosswinds, you can watch the glorious sunset amid the cool, crisp air and thank the Creator of all things as you look forward to another beautiful day.
Crosswinds is easily accessible via the Sta. Rosa exit of SLEX or via Coastal Road. Its proximity to major thoroughfares and establishments assures residents of easy access to modern comforts and conveniences while allowing them to enjoy nature's beauty.
For more information on Brittany Corporation's collection of luxury properties, visit www.brittany.com.ph. You may also follow them on Facebook, Instagram, and YouTube.
#BrandedUp