When you are looking for a place to call home, you always have the perfect end picture in mind. You ask yourself all the important questions: Is the space right for my dream lifestyle? Is the environment supportive of the goals I want to achieve? Will it provide the security, comfort, and convenience I deserve? At Suntrust Amadea, all the answers are yes.
With a name that means "to love God," Suntrust Amadea is an answered prayer for those who are in the market for affordable and quality residential developments in key areas of the capital.
Rising on the corner of Scout Reyes and Quezon Avenue in Barangay Paligsahan, Quezon City, the two towers of Suntrust Amadea occupy a little over 4,000 square meters of prime property in the heart of the entertainment capital of the Philippines.
The property is in close proximity to excellent educational institutions, top medical facilities, and major business districts. It is also comfortably connected to the Skyway and the EDSA Bus Link, making other shopping centers, entertainment hotspots, and cultural destinations easily accessible.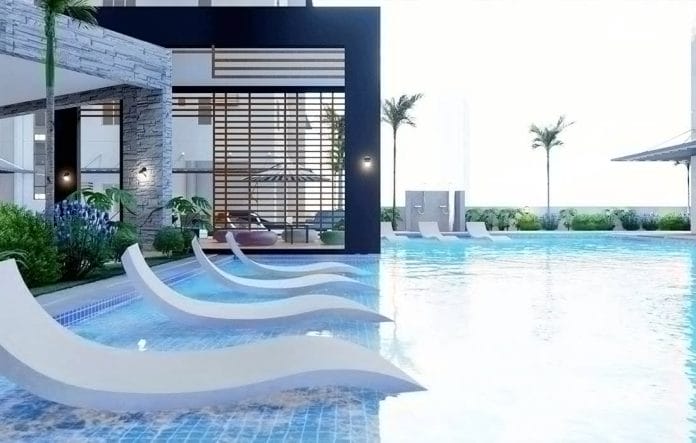 Suntrust Amadea may sit in a vibrant neighborhood, but inside the property is a peaceful retreat. At the end of the day, residents can come home, relax, and enjoy a range of resort-themed amenities. There are two swimming pools, a pool deck, an outdoor lounge, and a zen garden. For those who enjoy a healthier lifestyle, there is also a state-of-the-art fitness gym.
The space is also designed to enhance community. There is a gazebo that can serve as a multipurpose hall and as a function hall for more intimate celebrations. For children, there is a play area and a daycare.
Easily the towers' best feature, however, are the sky gardens, which offer unbeatable views of the city and the mountain ranges in the east. The sky gardens serve a special purpose: they allow more light and air to pass through and provide a natural way to ventilate and cool the place.
"At Suntrust Amadea, we strive to provide a complete lifestyle package. Everything is meticulously designed and finely built to reward unit owners with a sanctuary they deserve," says Christine Chan-Santiago, sector head of Vertical Projects – NCR for Suntrust Properties.
Suntrust Amadea is perfect for young urbanites, starting families, and even property investors. There are 24-sqm studio units and 2-3 bedroom units that are 36 sqm and 46.80 sqm, respectively.
The property is also kept secure by Suntrust's exclusive property management service.
Suntrust Amadea is set to be completed by the last quarter of 2025, and future residents can look forward to living the exciting city life in a vibrant location, within a property that boasts refreshing amenities and modern features that can make staying in as divinely fun as going out.
For more information about Suntrust Amadea and other Suntrust properties, visit www.suntrust.com.ph.
#BrandedUp