Self-made tycoon Manuel B. Villar Jr. has begun laying down all the right foundations for the birth of an iconic city of the future.
On Tuesday, the real estate magnate marked milestone upon milestone as he unveiled the 3,500-hectare Villar City, his most ambitious property development to date; and led the formal opening of the 6.2-kilometer Villar Avenue, which will serve as the main artery of his landmark venture in the southern corridor of the metro.
He also announced the acquisition of the 4-kilometer Muntinlupa-Cavite Expressway (MCX) through Prime Asset Ventures Inc. (PAVI), Villar's privately held power and infrastructure conglomerate.
All these developments are seen to be pivotal in catalyzing the progress needed to establish Villar's legacy city.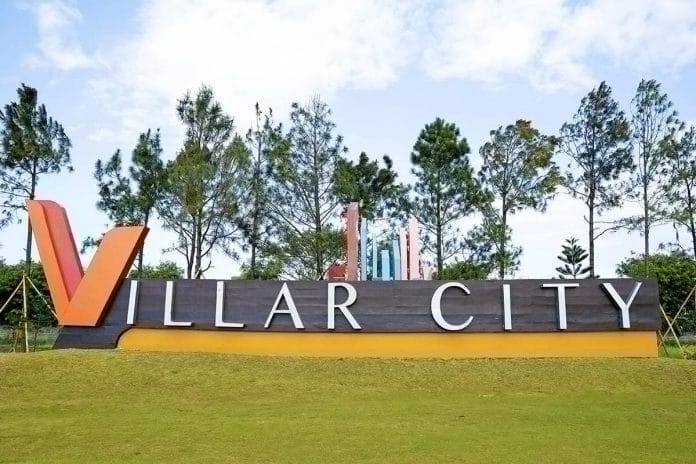 'New center of gravity'
Poised to become Metro Manila's "new center of gravity," Villar City will be massive in scale, spanning 15 cities, namely: Taguig, Las Piñas, Parañaque, Muntinlupa, Bacoor, Dasmariñas, Imus, San Pedro, General Mariano Alvarez, Silang, General Trias, Tanza, Trece Martires, Carmona, and Tagaytay.
At 3,500 hectares, Villar City will be about 10 times as big as Bonifacio Global City, indicating its sheer magnitude not only in terms of the number of homes, offices and complexes that will be built within this vast community, but also with respect to its potential contribution to job generation and economic development.
"This is going to be a work of a lifetime—even beyond my lifetime—because of its sheer size. I won't be able to see it through its full completion but it would be a proud moment for all of us here now to say that we are the pioneers of Villar City," Villar said in his speech before the employees of Villar Group.
"But this is just the first part. The second part is filling up Villar City with satellite cities that will be responsive to the present and future needs and preferences of Filipinos, and this will be the bigger challenge. I'm proud to say, however, that as I look at you, the officers and staff of the Villar Group, I know that we can do it," he added.
Satellite cities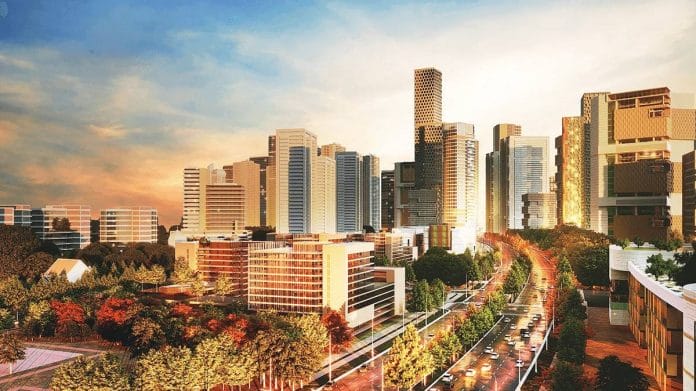 Based on the masterplan, Villar City will have 15 satellite cities which are seen to complement one another to provide residents, entrepreneurs, and companies with a conducive environment, be it for growing careers, for raising families, or for expanding businesses. These planned cities will include a modern central business districts (CBD), a Tech Valley, a university town, and a premier lifestyle hub, among others, set amid verdant landscapes with some 1 million trees.
These satellite cities will also be seamlessly connected via a thoughtfully planned road network that links to major thoroughfares such as Daang Hari and MCX, among others.
Gateway to progress
This is why the P3.8-billion acquisition of the MCX was a significant development as this road is one of the fastest ways to reach some portions of Villar City. It will, at the same time, help bring the spillover growth from major CBD to this part of the metro.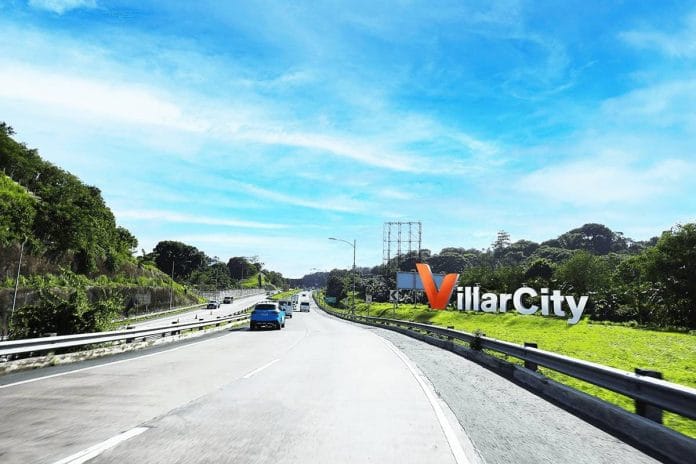 On Tuesday evening, the implementing agreements formalizing the turnover of the MCX to PAVI from Ayala Corp. were signed by top officials from both companies. Villar was joined by his family including Sen. Mark Villar, Rep. Camille Villar, PAVI's Manuel Paolo Villar, while representatives from the Ayala Group included Fernando Zobel de Ayala and Cezar Consing, among other ranking executives of the conglomerate.
The Department of Public Works and Highways, meanwhile, gave last July 19 its consent for the transfer of ownership from Ayala, which developed MCX over a decade ago, to PAVI.
Crucial infrastructure
Another crucial infrastructure that was also opened on Tuesday was Villar Avenue, a 6.2-km, 10-lane road that traverses from Crossing 1, where The Crossing Cafe currently stands, all the way to Utown, which connects to the university district of Dasmariñas City.
"We have a lot of plans in this area alone," Villar said, referring to the starting point of Villar Avenue. "We will open the Brittany Hotel here, hopefully by December this year. We will also build a golf course nearby, a church, a coliseum where local and foreign artists can perform concerts, as well as a casino. And that's just one portion of Villar City. We have a lot more ambitious plans in the pipeline that will benefit the Filipino people," Villar explained.
The opening of Villar Avenue was graced by the Villar family as well as Silang Mayor Atty. Kevin Anarna; Muntinlupa Mayor Ruffy Biazon; Dasmariñas Mayor Jenny Barzaga; Dasmariñas Rep. Pidi Barzaga; Cavite Gov. Jonvic Remulla; Bacoor Mayor Strike Revilla; Imus Mayor Alex Advincula; Parañaque Mayor Eric Olivares; General Mariano Alvarez Mayor Maricel Torres; and Gen. Trias Mayor Luis Ferrer.
These milestone developments, however, are just the beginning as more will be unveiled soon in this landmark venture. Exciting times are truly up ahead for Villar City.