Conveniently located five minutes away from Davao City, Filipino hospitality group Discovery Hospitality Corp. (DHC) recently opened its newest five-star luxury resort, Discovery Samal, featuring the largest premier convention venue in Mindanao and offering a wide range of amenities for a delightful experience.
According to the hospitality giant, the central feature of the luxury resort is its expansive convention venues— equipped with advanced facilities— that can accommodate up to 1,200 people, perfect for corporate gatherings and grand celebrations like weddings.
"My heart is overflowing with happiness and pride to see the sprawling resort come to fruition. It takes a lot of hard work and dedication from the whole team to make this property and this event a reality," Discovery Samal general manager Stanley Lau said during the ribbon cutting ceremony held in the Island Garden City of Samal on July 21.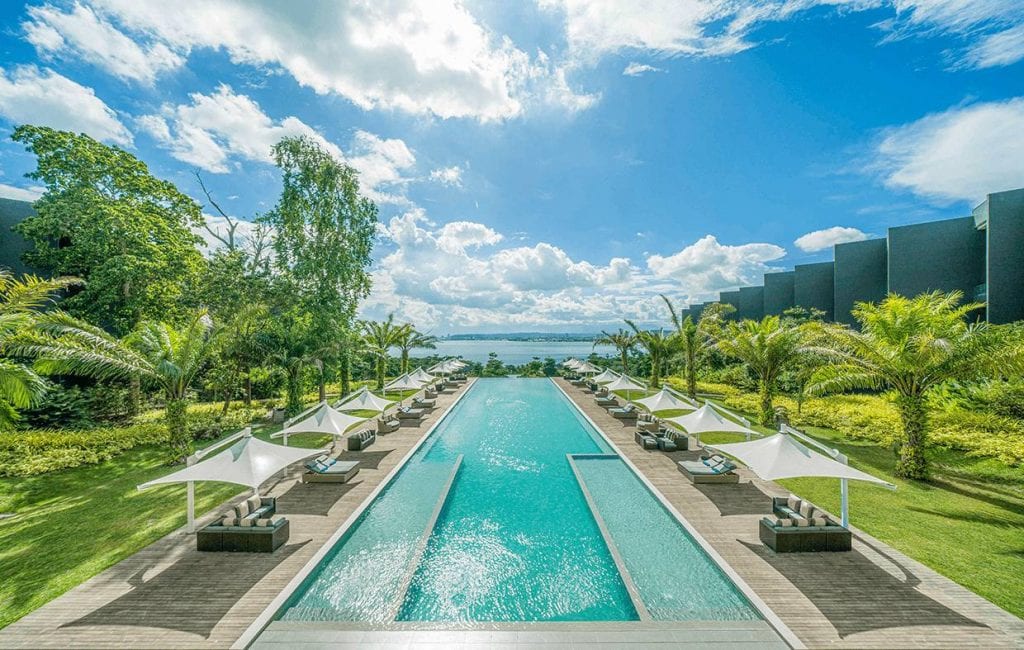 "This milestone has helped the owners and the whole Discovery team create a strong bond as we build the resort," Lau added.
Discovery Samal is a state-of-the-art resort and destination that "marries modern luxury with the innate beauty of the Island Garden City of Samal, Davao del Norte." It is under DHC's redefined Discovery Resorts brand. Its portfolio includes the award-winning Discovery Shores Boracay and Club Paradise Palawan.
This highly-esteemed resort aims to lead the island in tourism and business.
The new estate boasts 128 hotel suites, 15 executive suites, nine private villas, and the Grand Signature Suite. These spaces are curated and developed by renowned architect Ed Ledesma and interior designer Manny Samson.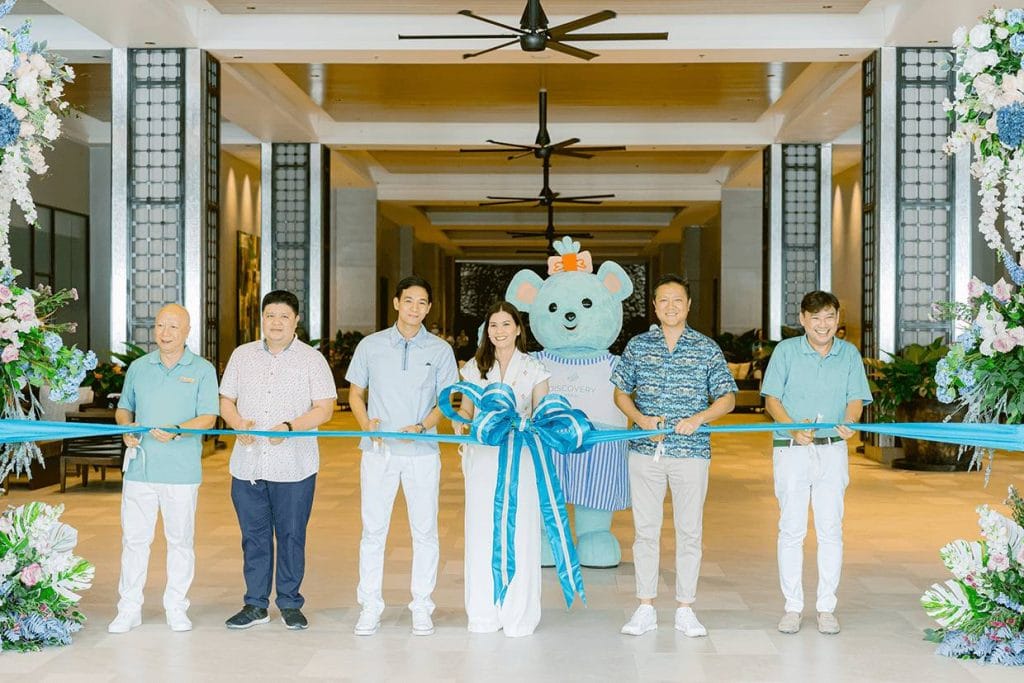 Discovery Samal features the biggest stretch of resort beach in the whole of Samal Island. It has a large infinity pool for that complete beach club experience, where cocktails and bites are served daily. Right up to the central villa area is another pool exclusive to villa guests, and further up to the hotel section is an expansive infinity pool for everyone to enjoy. All these offer the most stunning views of the Davao Gulf and the city.
Laid out on a sprawling six-hectare prime beach property, it also offers a rich gastronomic experience through its five distinguished dining outlets, each with its own unique culinary concepts to provide a diverse range of flavors to satisfy any palate.
From seafood specialty dining with Morning Catch to vibrant al fresco lounging with Haribar, a wide variety of flavors at The Shoreline, easy bites at Garden City Cafe, and an intimate specialty restaurant soon to open, each dining outlet offers world-class cuisine.
For those seeking utter relaxation and rejuvenation, Samal Escape Spa is set to open this September 2023, offering a variety of rejuvenating treatments, therapeutic massages, and personalized wellness programs.
For kids, there's also the Sandbox where the little tots can delight in special activities, make friends with other toddlers, and get extra special care.
The ribbon cutting ceremony was also graced by Discovery Samal president Beatrice Gonzalez-Magallanes; and chairman Carlos Gonzalez; Discovery World Corp. chairman John Tiu; and board member Chris Tiu; Discovery Hospitality Corp. president and chief operating officer Jose Parreño; Marino Partylist Rep. Sandro Gonzalez and Island Garden City of Samal Mayor Al David Uy; and tourism officer Jennifer Cariaga.
"The launch of Discovery Samal Resort under the newly rebranded Discovery Resorts marks a significant step forward for Discovery Hospitality," Parreño said. "With the introduction of this magnificent resort in Samal, we are further strengthening our portfolio and emphasizing our dedication to making the Philippines a world-class destination."
* * *
 For reservations and inquiries, please visit www.discoverysamal.com or contact +63 84 308 2998.