There's really something about Sagada. With its scenic valleys, caves, and rice fields typically shrouded in mist and fog, this mountain town in the Cordilleras is the kind of place you go to disconnect.
Despite its rising popularity through the years, the peaceful town has retained much of its culture and charm. Don't come expecting luxury rooms from big hotel chains. Along with cabin-like inns and homestay options, you can find boutique accommodations with loads of character like traditional huts and hobbit-inspired digs.
Make your trip to Sagada more memorable by staying in any of the unique and unusual accommodations the town has to offer.
The Shire of Sagada
This hobbit-inspired dwelling will appeal not just to fans of Middle Earth, but to anyone looking for a relaxing stay. Nestled in a hilly area with a view of the forest and trees, The Shire of Sagada's lodging house features hand-built iconic spherical doors and windows in every room.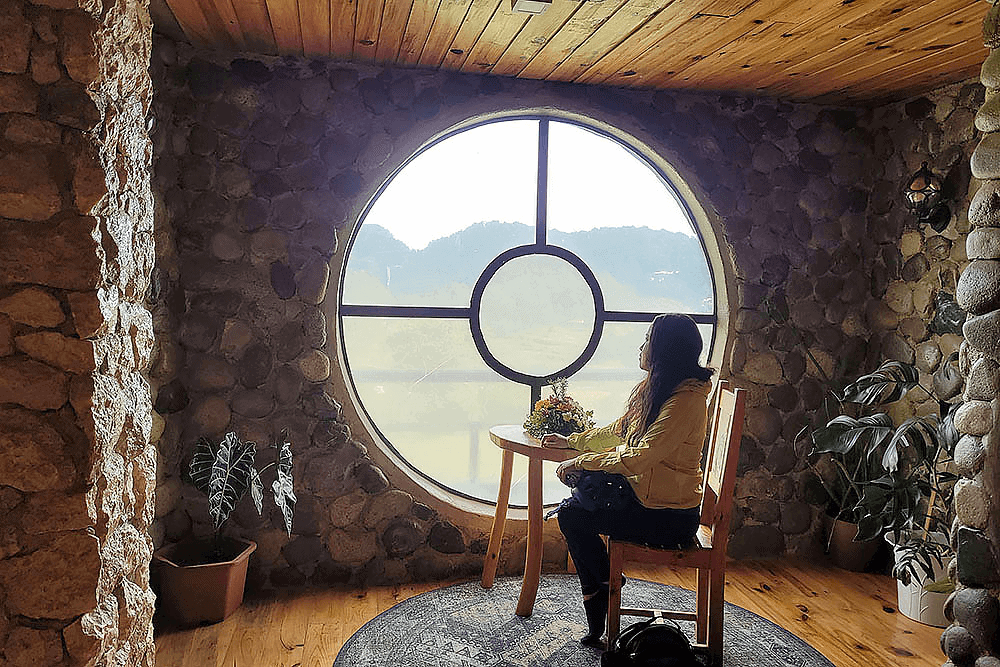 The rooms, named after characters from J.R.R. Tolkien's famed novels like Frodo, Legolas, and Thorin, feature paneled walls and logs. The space is adorned with natural limestones and river stones for that earthy underground feel, while the wooden and carpeted floors warm up the space. Some rooms provide a view of the garden and meadows beyond. A tavern-style restaurant and bar is located on the ground floor for checked-in guests to enjoy their second breakfasts, along with other meals.
Sagada Heritage Village
For those who want a rustic and authentic experience, the Sagada Heritage Village Ecolodge offers traditional Ifugao, Banaue, and Mayoyao Nipa Hut accommodations. The lodging houses here are patterned from Ifugao native houses which are elevated above on four posts and topped with thatched roofs made of dried grass. Typically, the huts are made of natural materials and timber tied together without using nails and are accessible by a ladder.
Located in the outskirts of the main Sagada town proper, guests can disconnect, wake up to breathtaking views, and embrace the local culture with friends and family while staying here. The Sagada Heritage Village offers an ideal getaway for nature enthusiasts and those looking for a cultural experience instead of creature comforts. Along with bonfires at night and brewed coffee, guests can enjoy the company of friendly dogs and a resident cat inside the heritage village.
The Hut by the Brewpub
Sagada Cellar Door, a well-loved local establishment with a brewpub that serves craft beer, also contains one traditional hut on its premises where visitors can enjoy overnight stays.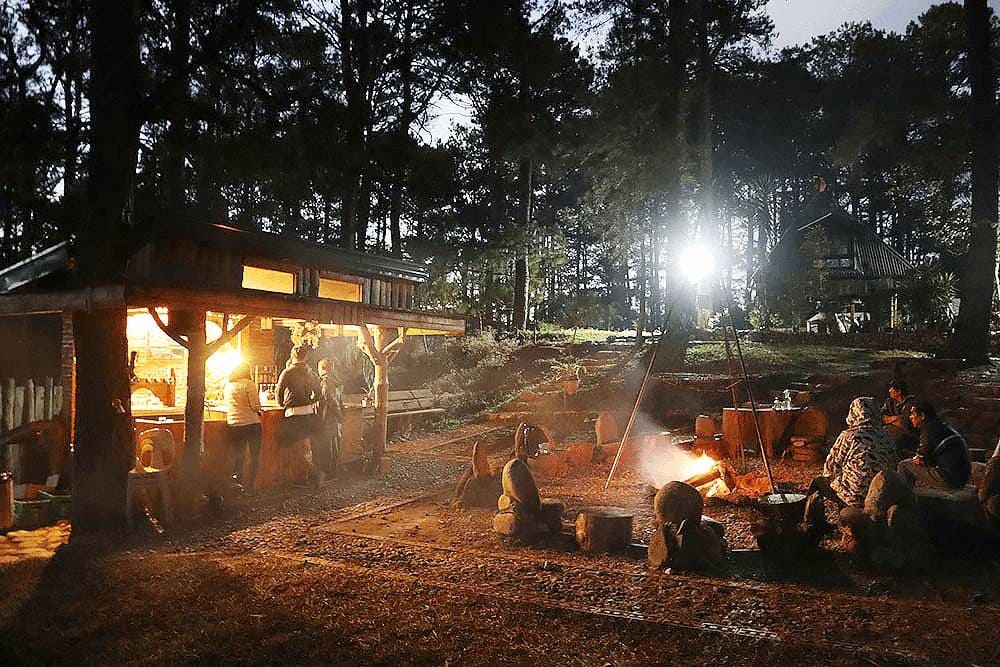 The Hut by the Brewpub is a 130-year-old traditional Banaue native house from the neighboring Ifugao tribe. The exterior of the hut resembles a pyramid resting on four posts with a painted green roof, while the interior space is enclosed by slanting walls. Some updates have been done to the exterior and interior to make the hut more "livable" for modern guests, including comfortable sleeping quarters and furnishings.
As with the olden days, the hut provides just the sleeping quarters, but guests can make use of a modern toilet and bathroom located within the cellar/basement right next door. Going in and out of the hut also requires a ladder, which should be moved on the sides when closing the door.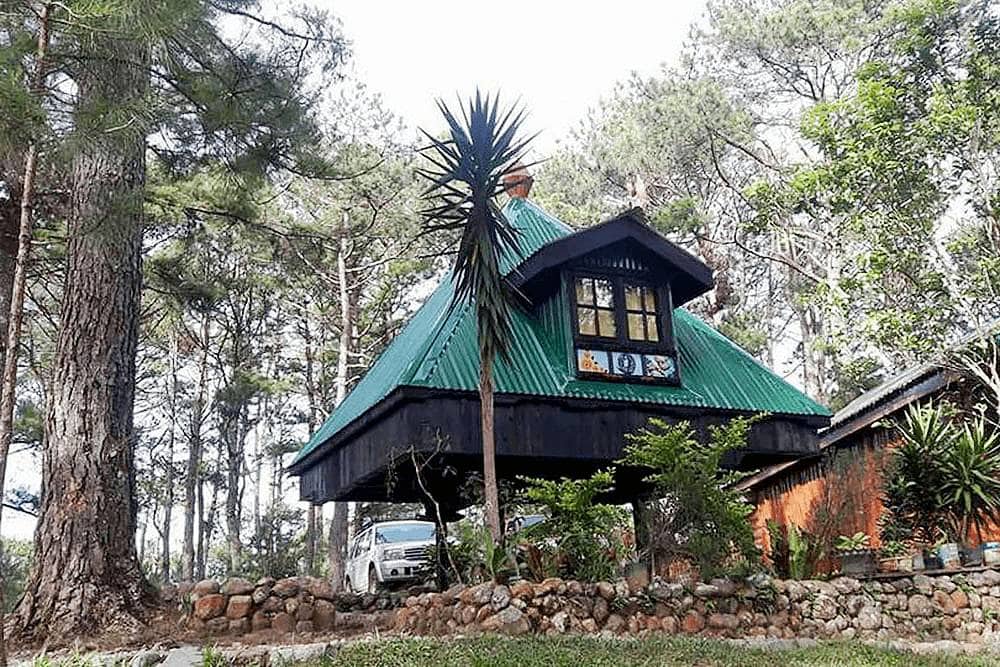 The pet-friendly bed and breakfast accommodation with a maximum occupancy of two guests for a minimum nightly stay of one night. The hut is located right in front of the outdoor bar and bonfire area where guests can get easy access to quality beer or mingle with other bar guests in the evenings before closing time.
Sagada Clay Haus Inn and Wine Bar
Sagada Clay Haus Inn and Wine Bar is a hidden gem in Sagada. The inn, known for brewing fruit wines fermented in clay pots, houses an honesty wine bar where guests can enjoy various drinks at night. The structure of the main bar and nearby inn are made of clay, along with old bottles for a Bohemian flair.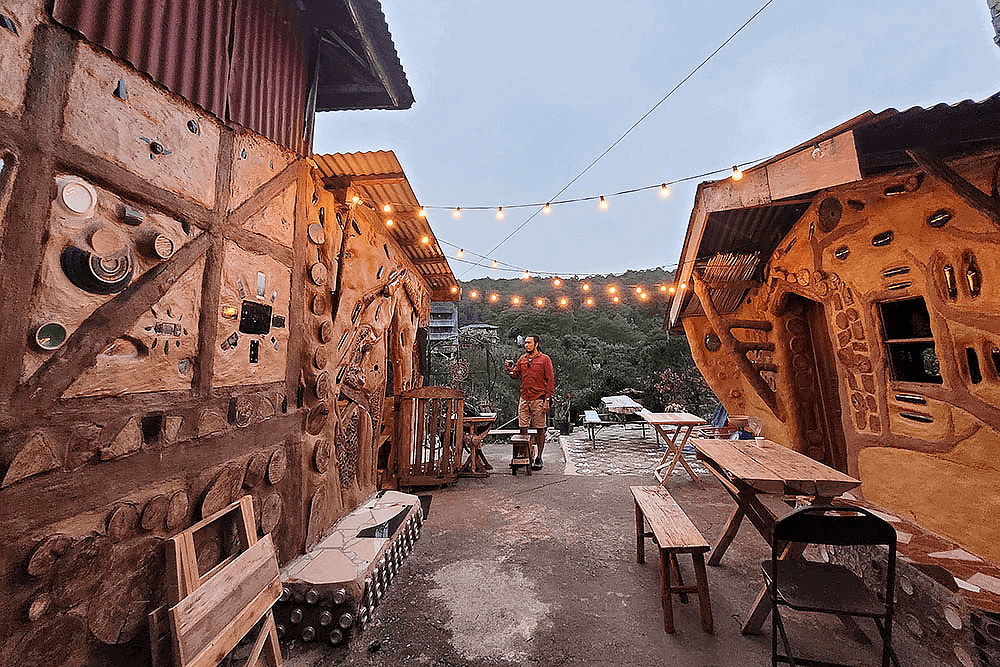 This affordable lodging house located within the town proper boasts comfortable and affordable accommodations within the unique exteriors, and serves as an ideal jump-off for sightseeing and walking tours to iconic spots like the Hanging Coffins and Kiltepan View.
Rock Inn and Cafe
For those with their own private transport who want a secluded place to stay away from the main town proper, Rock Inn and Cafe also offers a peaceful and homey vibe in a vast farm. This restaurant and lodging house located within an orange orchard offers clean and cozy rooms and spacious parking grounds. Guests can enjoy walking around the farm grounds, rock gardens, have full-board meals in the restaurant, and even go orange picking depending on the season.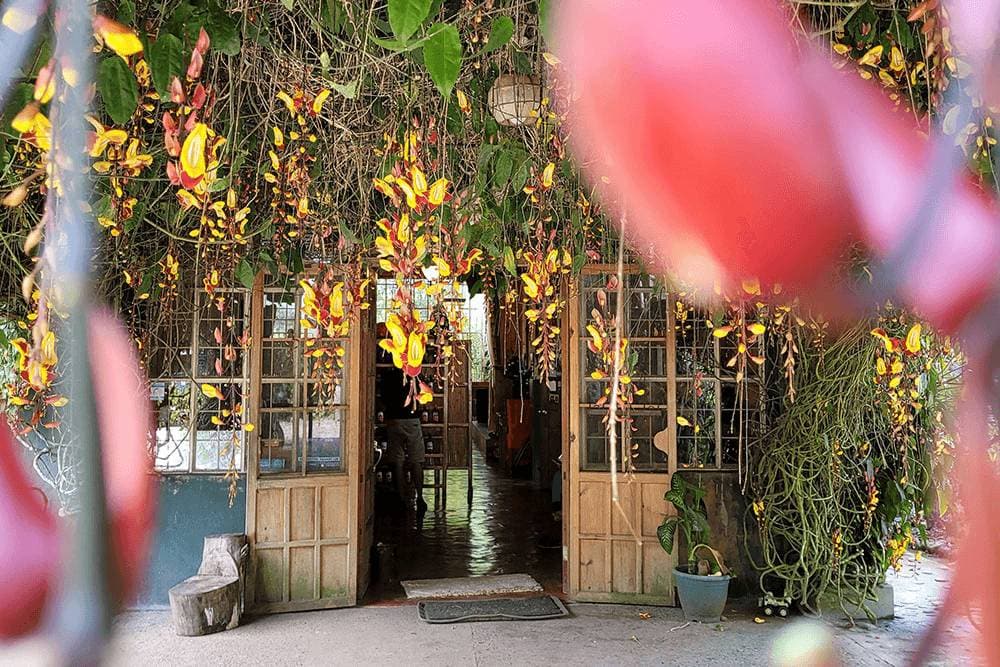 St. Joseph's Resthouse
On most of our trips to Sagada, we usually opt to stay in St. Joseph's Resthouse, one of the oldest establishments in Sagada. The resthouse is strategically located near restaurants in town, yet still maintains a lush and quiet atmosphere, so you can enjoy the essence of the peaceful mountain town.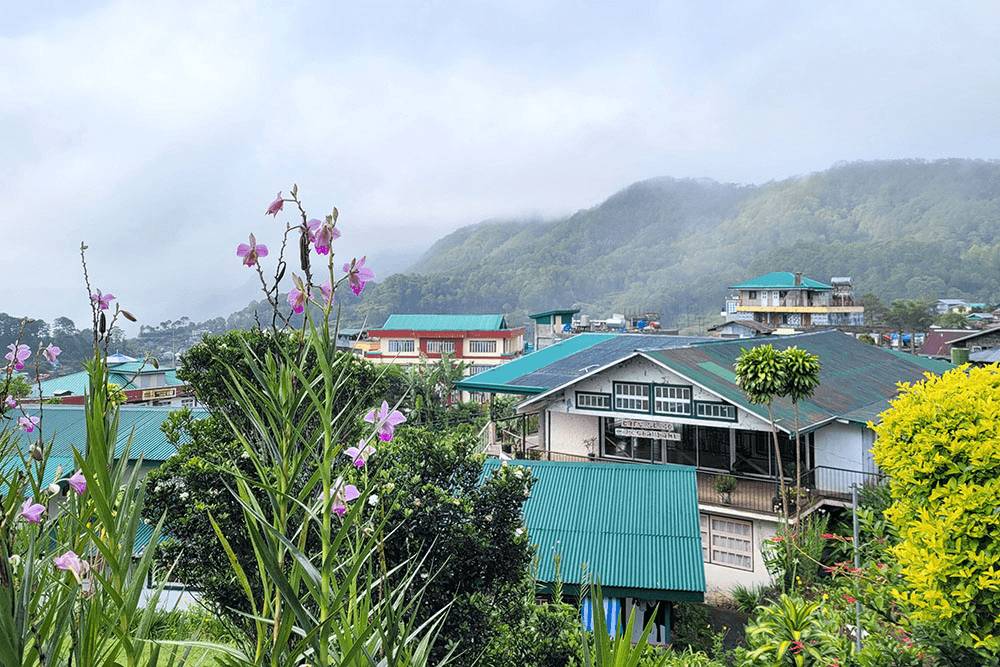 While they have dorm rooms within the main wooden structure, it's best to book a smaller cottage in the surrounding gardens for privacy. The cottages here are made mostly of wood with all wooden interiors, reminiscent of the rustic cabins of Baguio in the olden days.
The cottages set amid the towering pine trees offer an ideal place to relax after a day of hiking, biking, or caving. From the balconies, you can enjoy a view of the mountains and village surrounding the town.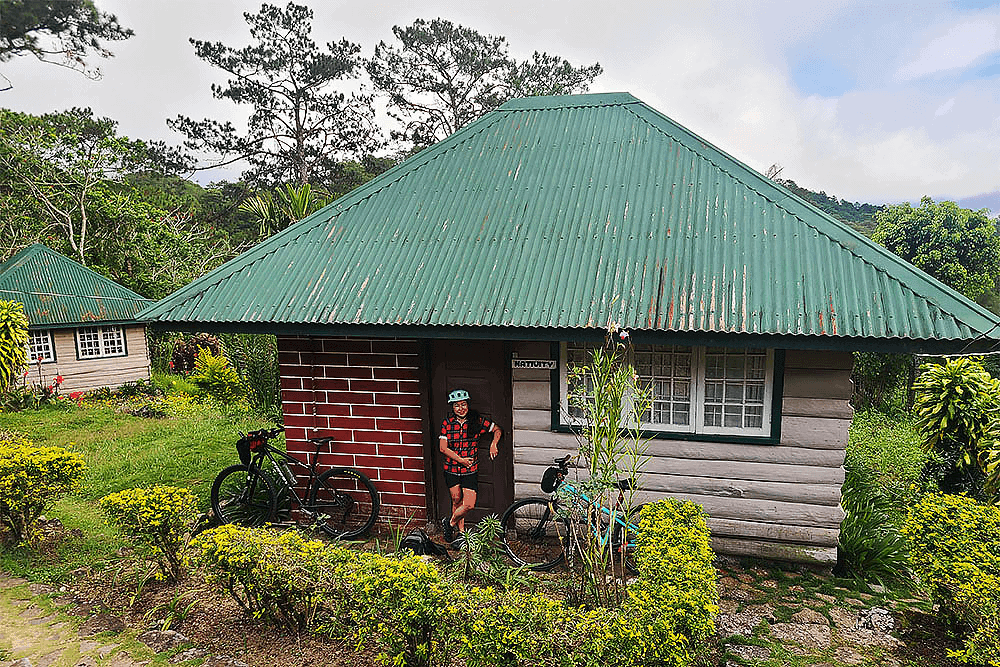 Martha's Hearth
For families who want a comfortable place to stay together, Martha's Hearth is a newly renovated home that recently re-opened its doors to guests. The lodging house with five bedrooms near Sagada Weaving and the town center provides tastefully decorated rooms with views overlooking pine trees and limestone rocks. Guests can rent a room or the entire house. The house has a cozy living room, spacious dining area, a space for a bonfire, along with friendly caretakers, and free-flowing coffee.
More than just a place to sleep for the night, accommodations can enhance your overall travel experience. It might even end up being the highlight of your trip, so be sure to choose wisely the next time you travel to Sagada.
Banner photo from Sagada Heritage Village's FB Page.