Brittany Corporation, the luxury residential arm of the country's largest homebuilder, Vista Land & Lifescapes Inc., unveils its plans to roll out new leisure projects in some of the country's premier tourist destinations amid rising demand from the affluent market.
This unprecedented, exciting expansion follows the success of its 100-hectare Swiss-inspired enclave Crosswinds in Tagaytay, where one can find beautiful themed neighborhoods surrounded by some 35,000 towering pine trees comprising the lush forests in the area.
Luxury leisure destinations
Brittany recently announced its 25-hectare nature-inspired development, Pievana, located in Batangas, which will be home to high-end condominiums and grand residential lots.
According to Brittany, it will also be bringing its distinct brand of exclusive themed developments to other key tourist destinations such as Boracay, Siargao, Davao, La Union, and Cebu, where it is poised to offer premium addresses that will not only create new places that can nurture, entertain, and inspire, but will also, more importantly, prioritize one's health and well-being.
In particular, Brittany's soon-to-be-unveiled leisure destinations will consist of an ultra luxury waterfront condominium, a unique eco-park estate, posh beach residential towers, and a collection of luxe private villas.
These upcoming developments are set to raise the standards of excellence anew, enabling Brittany to redefine "leisure destination" in three aspects: world-class developments, world-class experiences, and world-class views.
Each of these new leisure projects is set to become world-class developments that provide the ultimate private sanctuary, where residents can readily revel in a luxurious, nature-infused lifestyle that is now highly sought by many.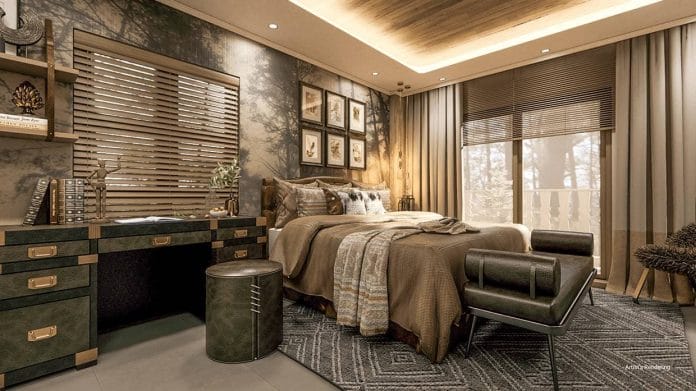 One can thus only expect a world-class experience as these thoughtfully themed communities can bring home the sophistication and opulence of lifestyles abroad. And in creating these premier destinations, Brittany adds the privilege of world-class views with sweeping and stunning nature, and city views that future residents and guests can easily enjoy from the comfort of their beautiful homes.
Expansive natural landscapes
One will no doubt be spoiled for choice with Brittany's upcoming leisure destinations.
While Brittany will offer distinct custom lifestyle experiences given that each destination will be unique, all these developments will comprise high-end residential properties and commercial spaces, signature amenities, and recreational areas that promote an integrative well-being concept.
Notable to point out that only 50 percent of each luxury leisure enclave will be developed. The natural landscapes will undoubtedly draw nature and outdoor enthusiasts to the pristine beaches, vast lush forests, and mountain ranges in these destinations.
This move forms part of Brittany's commitment to helping protect and preserve the environment, as well as reduce its carbon footprint.
In this way, Brittany will create earth-friendly, low-carbon residential properties with plenty of wide, airy spaces and expansive natural landscapes that will suit the preferences of investors and homebuyers post-pandemic.
Brittany Corporation, the company behind the country's only Swiss-inspired exclusive enclave, Crosswinds in Tagaytay, also offers a fine selection of homes, condominiums, and lot-only properties in prime locations such as Bern in Baguio, Forresta and Portofino in Villar City, Alabang, Pievana in Sto. Tomas, Batangas, and Pontevedra Estate in Sta. Rosa, Laguna.
* * *
For more information on Brittany Corporation's collection of luxury properties, visit www.brittany.com.ph and follow them on Facebook, Instagram, and YouTube.