While looking for the restaurant, we took a wrong turn and ended up in a narrow dead-end street. It was difficult to maneuver back but when we finally did, we asked for directions from a tricycle driver. To reach Barangay Bucal, go past the bridge and turn left, he said.
We finally found Chez 1967 along a curved street, partly shaded even at high noon because of the abundant greenery. The gate was open and as we entered the driveway, old trees and tall plants appeared on both sides. It was like a warm nature embrace.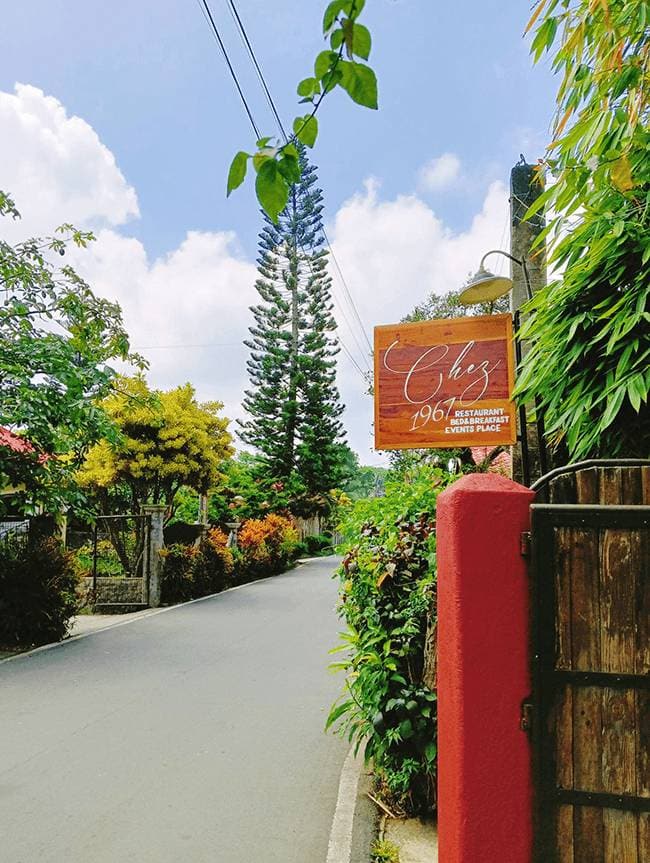 If you've ever been deep in a forest, you would recognize the same sensation upon entering the 2-hectare estate. "The orchestra of the cicadas," says Juliana Zehethofer, co-manager of the place. "They're louder in the late afternoon… and some guests even come just for birdwatching."
The warmth of home
It used to be the Zehethofers' family home, which they opened to friends and eventually to diners and clients. Chez 1967 used to be known as Chateau Hestia, but the business came under a new company just this December 2022.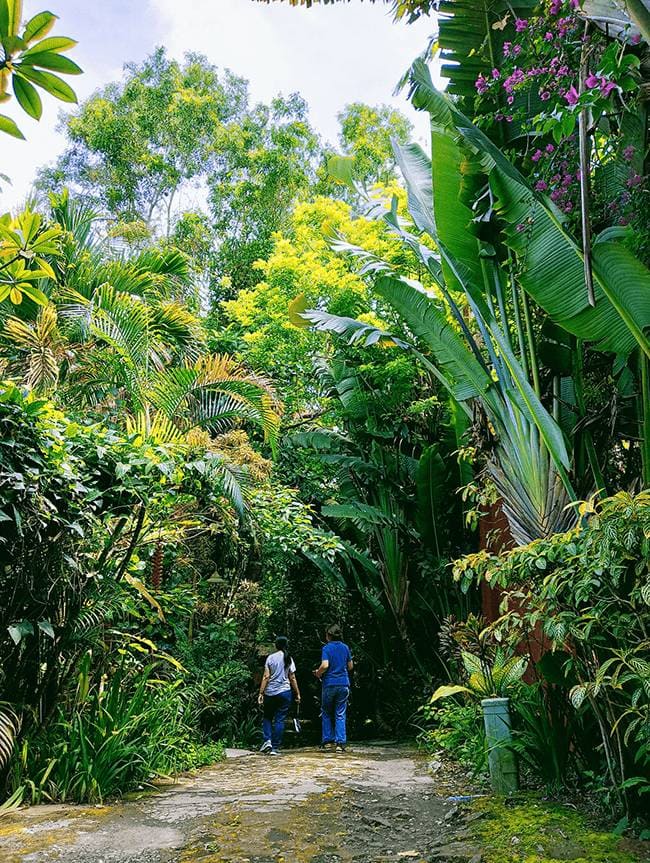 The "wildness" of the estate is its charm. While the landscape is obviously trimmed and maintained, the lush greenery is being allowed to grow abundantly and naturally on its own. The gazebo's natural roof, for example, are the vines that creep every which way, woven into a sunshade for diners.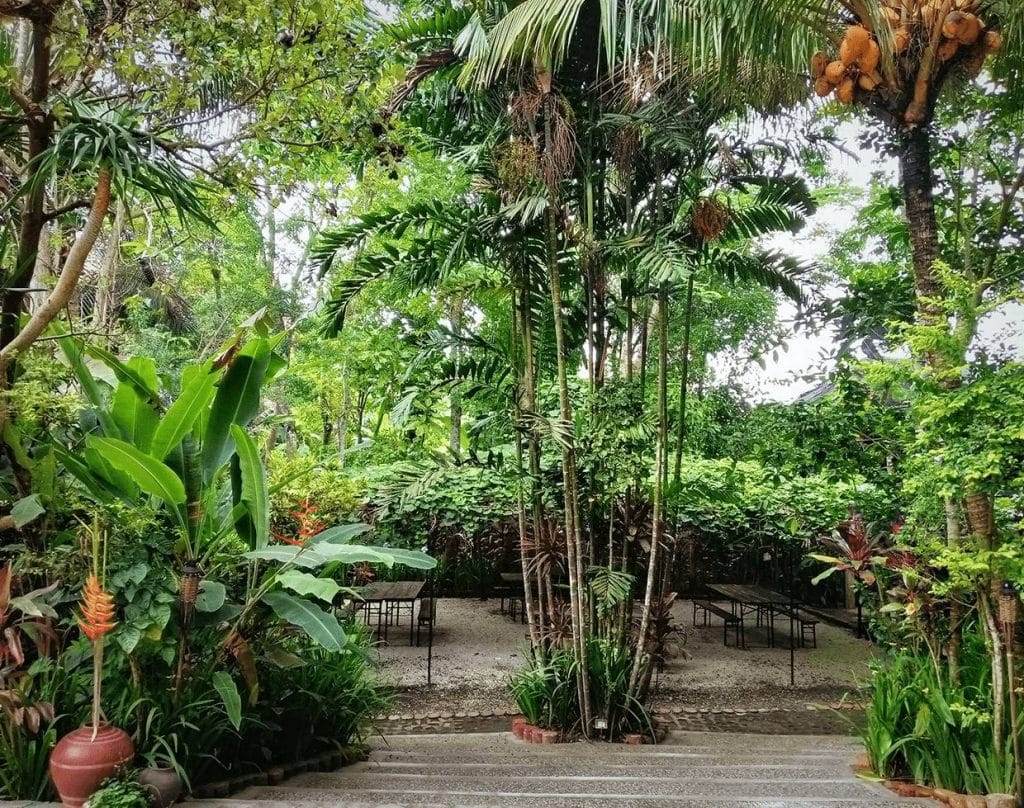 The hanging bridge and gardens are a perfect backdrop for photo and video shoots. The pathways and stone steps carved into the slopes are peaceful enough for walking meditation or a quiet afternoon stroll with a friend or pet. Yes, Chez 1967 is pet-friendly.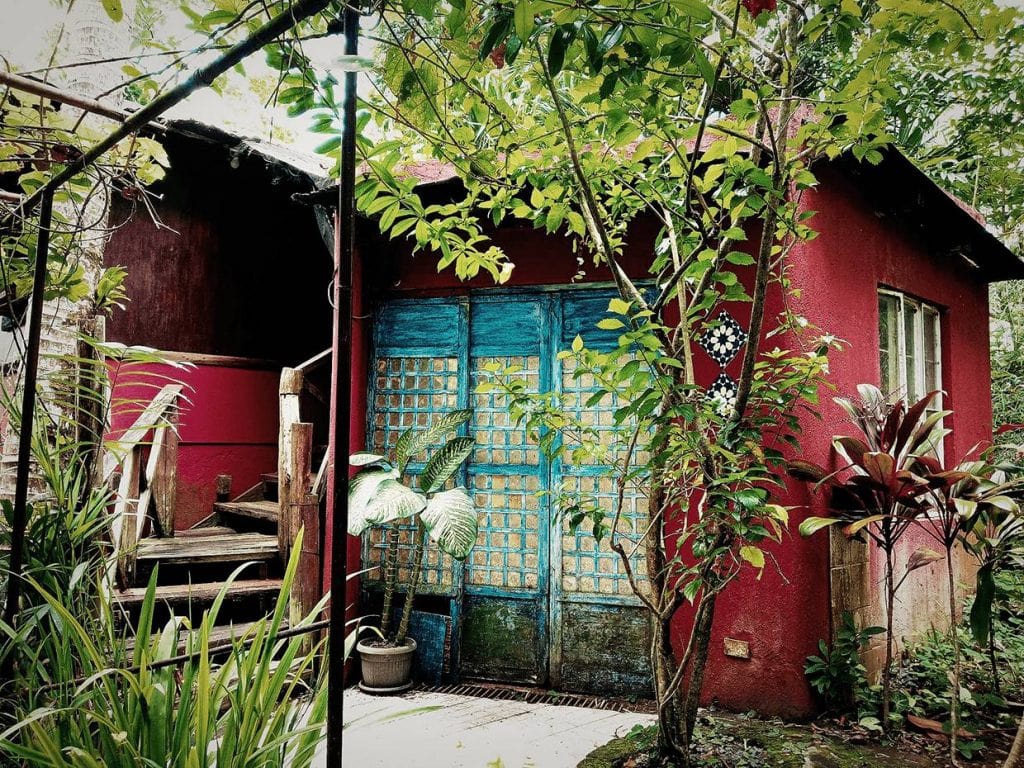 Forming part of the property is a coffee and pineapple plantation, a greenhouse, a wide playground for guests with children, a concrete garden for outdoor occasions, a banquet hall for big indoor events, and open spaces for picnics and outdoor gatherings. Guests have much to explore inside Chez 1967; it's definitely a lot more than a restaurant.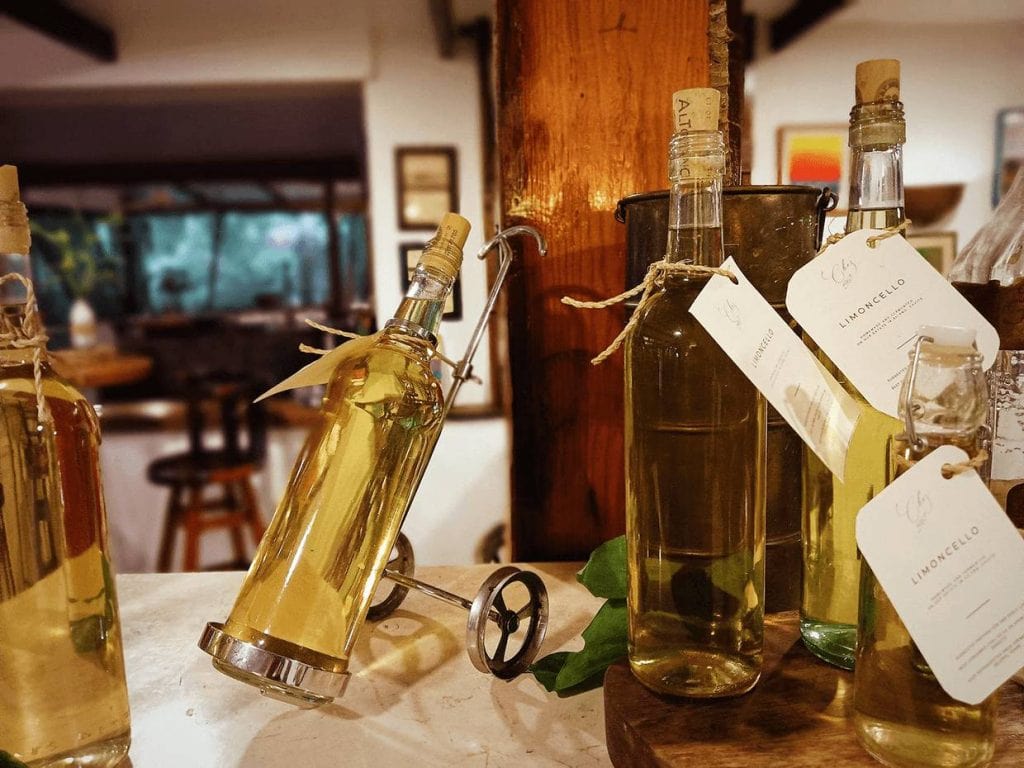 Charming accommodations in true rustic fashion
Many of the antique pieces were brought in from Austria, where the Zehethofers are from. Most of these are old-fashioned European furniture from the family's collection, and some of them are from the Biedermeier era (Austrian-Hungarian monarchy). They now adorn the restaurant, banquet hall, and the cottages and rooms that are available for guests.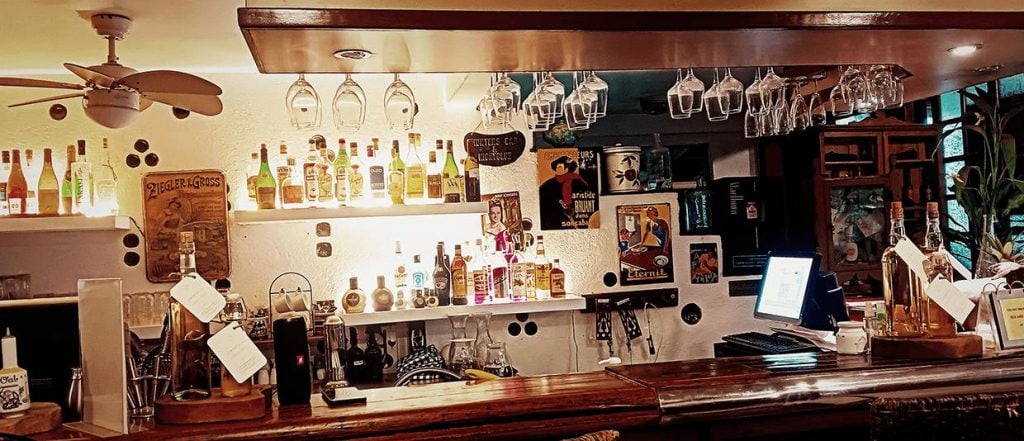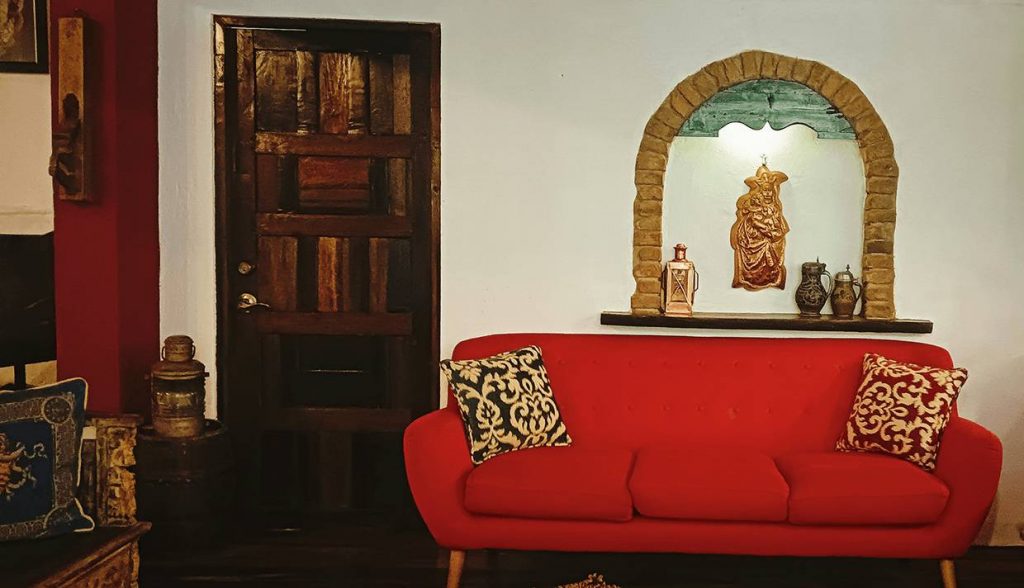 Named after the flowers found in the property, the five open-air cottages are Camellia, Jasmine, Dahlia, Cattleya, and Ylang Ylang. Some of the features include four-poster beds, shower cabins with steam baths, a jacuzzi (Jasmine), an alcove and veranda, bamboo floor (Dahlia), bay windows, pocket gardens, and a garden-style bathroom.
European dishes, Filipino hospitality
The Chez 1967 kitchen follows family heirloom recipes and uses fresh ingredients from the garden or from local sources. During our visit, we had the Garden Salad (P 510), Prosciutto Arugula Pizza (P 750), Pasta Puttanesca (P 550), Mackerel and Roasted Carrot Pasta (P 600), the Sicilian Tuna (P 700), and the Oven-roasted Pork Tenderloin (P 500). Their Homemade Iced Tea (P 120) and Hand-brewed Lemongrass Iced Tea (P 120) were absolutely refreshing. The dishes are all Instagrammable and delicious, most especially the Sicilian Tuna and their Prosciutto Arugula Pizza. The restaurant is open every day except Tuesdays. To discover a mystical place like Chez 1967, sometimes you need to get lost first so you can find yourself in this peaceful space resting in the middle of a little private forest. For more information, please visit their website.