Geared toward young professionals in adjacent offices and students in nearby academic institutions, Olin at Jade Drive is property developer Ortigas Land's newest stand-alone mid-market residential offering at the heart of Ortigas Center in Pasig City.
At a media briefing held on May 18, Ortigas Land Residential Business Unit head and assistant vice president Jenna Belardo said the company aims to provide the market with a residential development that offers all the perks and benefits of living within a bustling business district, while maintaining affordability.
"Ortigas Land is well-known for its legacy of master-planned estates, continuously catering to the evolving needs of the property market. This newest development is very exciting for us as this launches our venture into the mid-market segment within the Ortigas CBD," Belardo said.
Strategically located within Ortigas Center, one of the country's most dynamic central business districts (CBDs), the 52-story residential tower, according to Belardo, houses 1,245 units with 1,031 studio units and 214 one-bedroom units.
Olin at Jade Drive also features modern amenities such as co-working spaces, gym, garden, lounges, pools, and function hall to cater to the modern city dwellers' needs.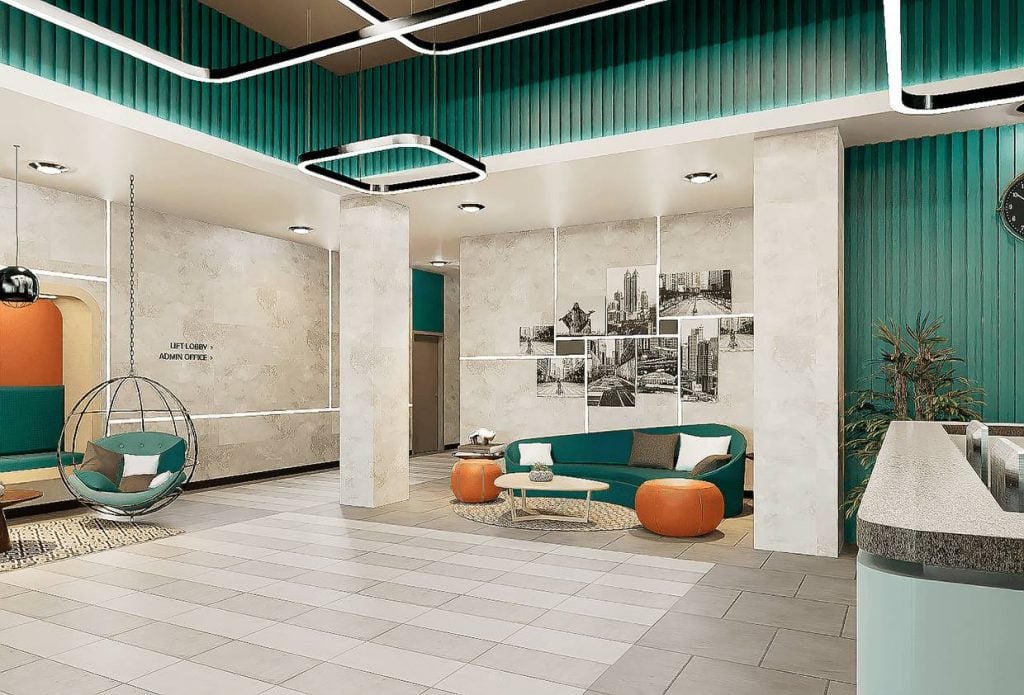 Its ground floor consists of a retail section for essential goods and services, with separate entry points for residents and guests. This is followed by podium parking levels with 318 slots and an amenity deck.
"We see great potential in capital appreciation for the development with its accessibility to commercial developments, corporate offices, and educational institutions, as well as mass transportation and ongoing infrastructure projects like the Metro Manila Subway and MRT Line 4," Belardo added.
The new property development will offer flexible payment terms for up to 72 months, suitable for those interested in finding a home or valuable real estate investment within Ortigas Center.
Launched in April 2023 for priority selling, Olin at Jade Drive closed the sale with 536 units, which is equivalent to 43 percent of the property's total inventory. To date, it has sold more than half of the total inventory of the property equating to 671 units, generating a total of P5.5 billion in value.
Belardo noted that Olin at Jade Drive is expected to be turned over by 2029.
For more information, visit the Ortigas Land website at www.ortigas.com.ph.