Ask any mom what she wants for Mother's Day and it's probably a break from mommy duties. These usually include preparing food for the whole family and having to clean up at home afterwards.
Even if they say they don't want anything, most moms would really like to be pampered and taken out for a treat. Here are a few aesthetic cafes around Quezon City that you can consider for your Mother's Day weekend date with the family.
Tablo Kitchen X Café
Tablo Kitchen x Café is a community cafe and restaurant with cheerful and well-designed interiors that celebrate creativity, community, and comfort food. Dishes here are said to be inspired by family favorites and memories.
Moms will like the garden-inspired feel in the al fresco area, Pinterest-worthy nooks, family-style servings, and friendly service.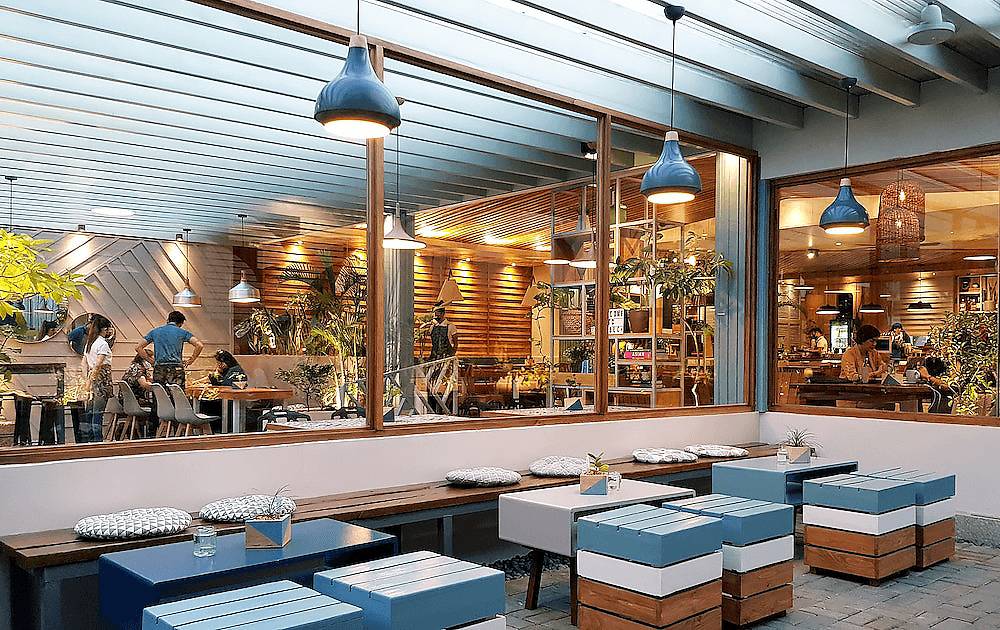 Bestsellers include the Herbed Lemon Chicken Steak, Smoked Salmon Salad, Cream Cheese French Toast, Iced Dulce de Leche, and Lychee Strawberry Smoothie.
Tablo Kitchen x Café is located at 14a Scout Borromeo St., Diliman, Quezon City. Tablo also has branches in BF Resort, BF Homes, and South Las Piñas for the Southies.
Kandle Cafe
Kandle Cafe is a popular third-wave cafe that serves delicious meals, coffee, and cakes. In a third-wave cafe, the baristas can share the stories of the high-quality cup of coffee they brew. This cafe along Mother Ignacia Street is known for its rustic theme with lots of wood and greenery. Moms will surely appreciate the cozy ambiance and good food.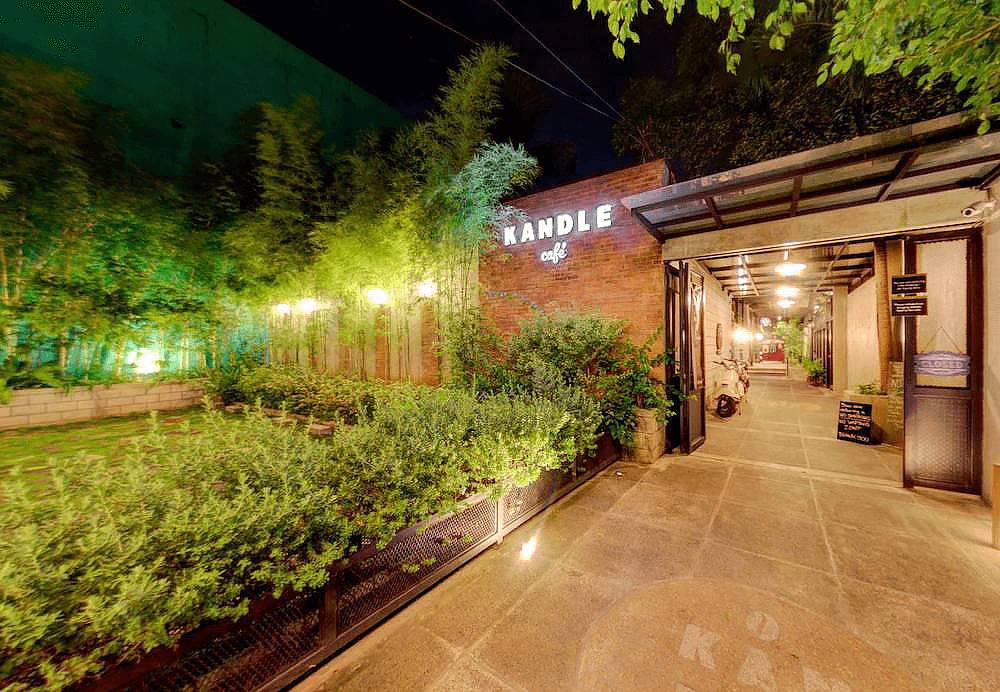 Their bestsellers include Cheesy QC Maki, Kandle Burger, Stuffed Chicken, Salisbury Steak, Choco Truffle Blend, Peach Rose Fruit Tea, Praline, and more.
The cafe also doubles as an events space for celebrations. They can accommodate weddings, birthday celebrations, meetings, family reunions, and even fur babies' birthdays as it's pet-friendly. In case you want to treat the whole family (including pets) this Mother's Day, Kandle Cafe is a good choice.
Kandle Cafe is located at 113 Mother Ignacia Avenue, 1103 Quezon City, Philippines. They also have a branch in Estancia, Capitol Commons in Pasig.
The Frazzled Cook
Want something a bit more Bohemian? The Frazzled Cook is a quirky restaurant in the Scout area that aims to serve good comfort food with a homey ambiance. The restaurant specializes in homecooked Western-Italian dishes served within the eclectic space. The dining areas make use of mismatched furniture, dim lighting, and unique decor pieces from around the world.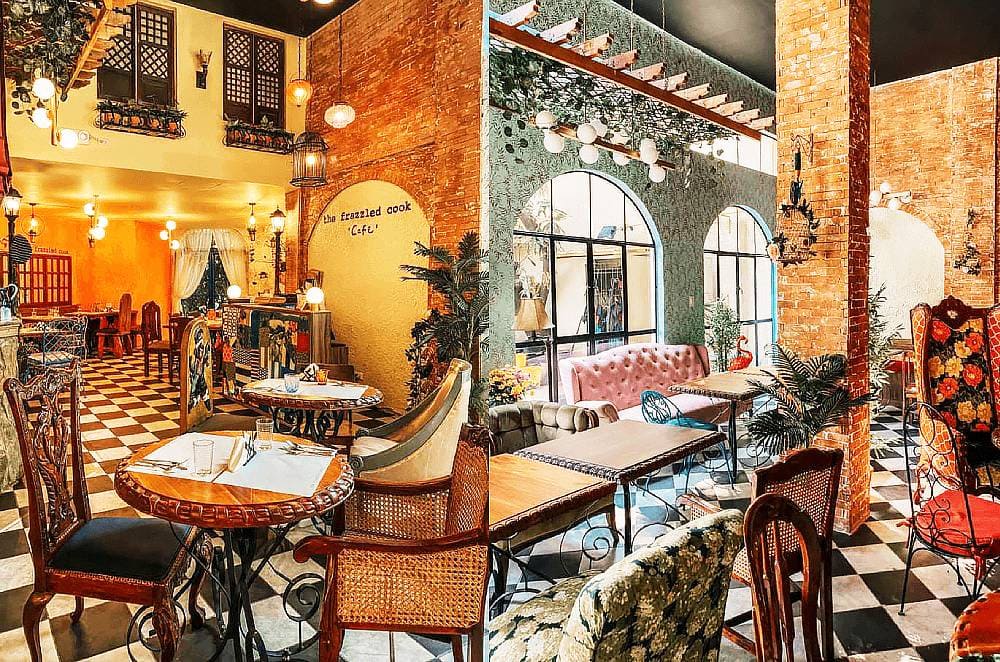 Bestsellers here include Sizzling Squid, Herbed Chicken Salad, Tenderloin and Sausage Pizza, Truffle Pasta, Seafood Paella, and Wagyu Salpicao.
The Frazzled Cook is open daily for walk-ins, but it can get crowded during weekends, so be sure to make reservations if you plan to dine there on Mother's Day to avoid waiting too long.
The Frazzled Cook is located at 78 Scout Gandia Street, Brgy. Laging Handa, Quezon City.
Storya Kitchen + Bar
Storya Kitchen + Bar (SKB) is a new restaurant that serves Filipino food with a twist that's popular with families, especially during weekends. The restaurant is modern and clean. It has an interesting secret door leading to a speakeasy which serves Pinoy-crafted cocktails.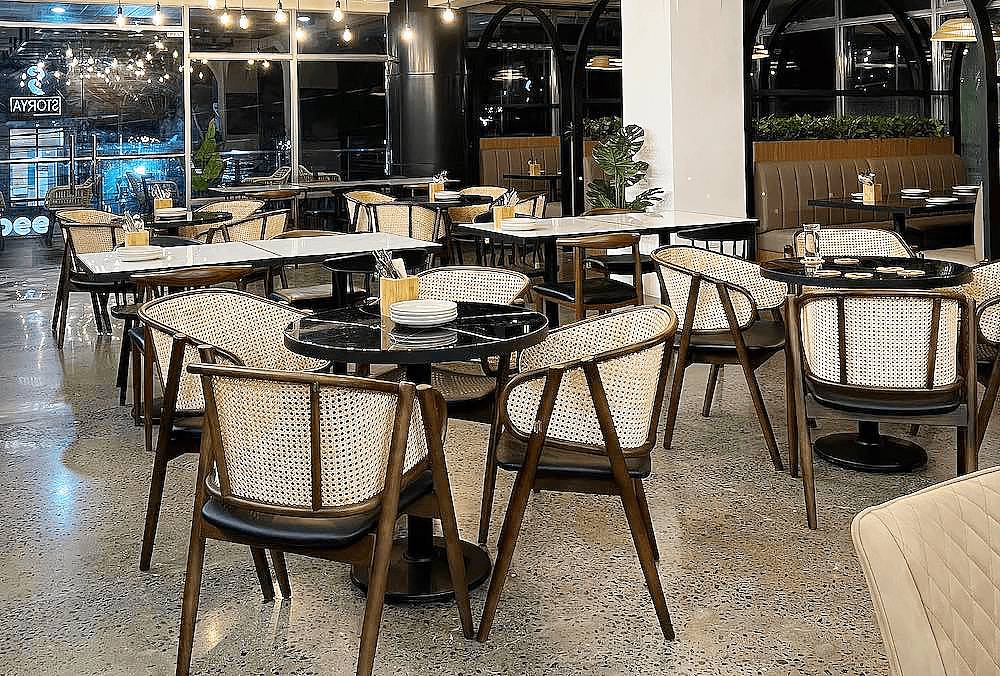 Some bestsellers here include Smoked Creamy Laing Pasta, Pinoy Beef Shawarma, Baked Scallops, Truffle Maple Bacon, Baked Adobo Belly and Wagyu Salpicao. This coming Mother's Day, Storya will be pouring a glass of wine to all moms and will be giving out SKB cards worth P500 that they can use on their next visit valid until June 30, 2023.
Storya Kitchen + Bar is located at 2/F, Kalayaan Centerpointe Bldg, Kalayaan Avenue, V. Luna Ave, Diliman, Quezon City.
Pat & Pat Restaurant
Want to treat Mom to a refined brunch or dinner date? Pat & Pat is a new neighborhood restaurant along Capitol Greenstreet that specializes in signature steaks, hearty brunch dishes, and comfort food classics. The restaurant's modern and classy interiors look like something you'd find in the BGC and Makati CBD rather than in QC. The restaurant also has an al fresco dining area with an overlooking view of shrubs and trees and spacious parking grounds.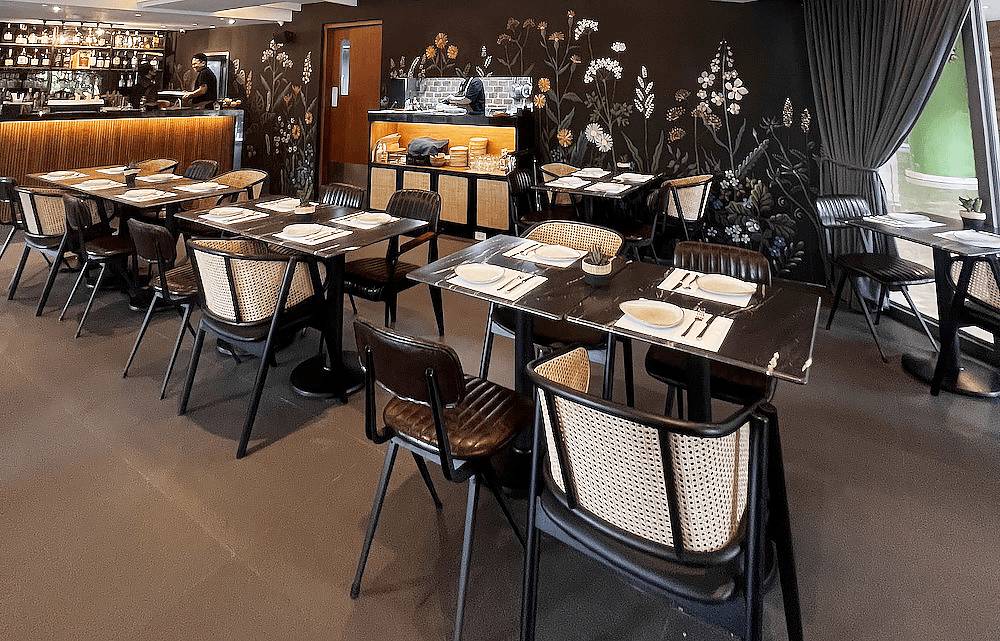 They currently have a Mother's Day Special promo running from May 12-14. Get a set menu of some of their bestsellers including Ahi Tuna Salad, Chorizo Pasta, Truffle Pasta, Full Baby Back Ribs, Creamy Shrimp Topped Beef Tenderloin, Martin's Fried Chicken and Tropical Cheesecake for P4,999 good for four to five people. The first 50 reservations get a framed picture to capture the special day and a tote bag for mom.
Pat & Pat Restaurant is located at Capitol Greenstreet, Capitol Hills Drive, Quezon City.