Robinsons Land Corp. (RLC), the Gokongwei-led property developer, has partnered with the City of Bacolod to help the city achieve its goal of becoming a Super City by 2025.
Bacolod, also known as the City of Smiles, intends to develop the local
Information Technology and Business Process Management (IT-BPM) industry as an engine of economic growth.
The local government of Bacolod, under the leadership of Mayor Albee Benitez, has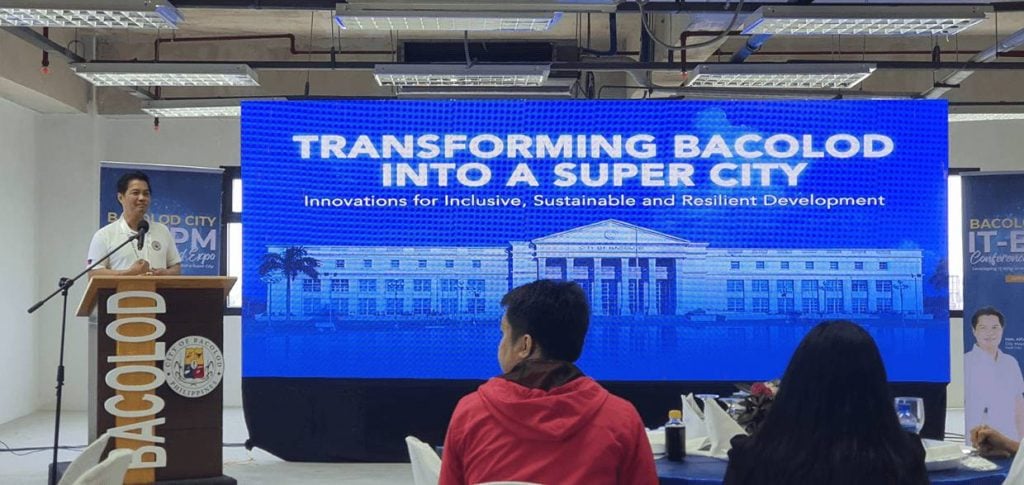 just concluded the first Bacolod IT-BPM Conference and Expo which was held at RLC's newly completed Robinsons Cybergate Bacolod 2 building.
The event, a collaboration between Robinsons Offices and the local government of Bacolod City, gathered various stakeholders with the end goal of promoting the city as a prime Business Process Outsourcing (BPO) destination.
This vision is line with the thrust of IT; Business Process Association of the Philippines, Inc. (IBPAP) to generate more jobs in the countryside. In its Roadmap 2028, the goal is to generate 1.1 million new jobs by 2028 and 55 percent of these are projected to be coming from the countryside.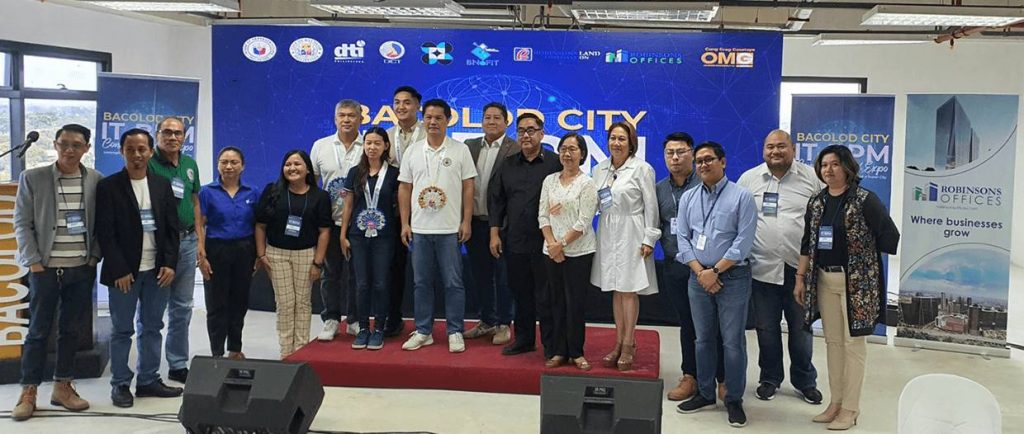 "We recognize that Information Technology and Business Process Outsourcing are our city's economic drivers. Therefore, we must take good care of these industries and find more ways on how we can expand for more employment," said Mayor Benitez.
He added that, "I ensure this sector that the city will continuously work in providing reliable power for our BPO companies and strengthen the department to attend to the needs of the industry. Thank you to all our partners and stakeholders who attended our IT-BPM Conference and Expo today, April 4, 2023, Robinsons Cybergate Bacolod 2."
RLC vice president and office leasing head J.P. Balboa said Robinsons Offices is excited to work closely with Bacolod City to attract more investments and locators to the city.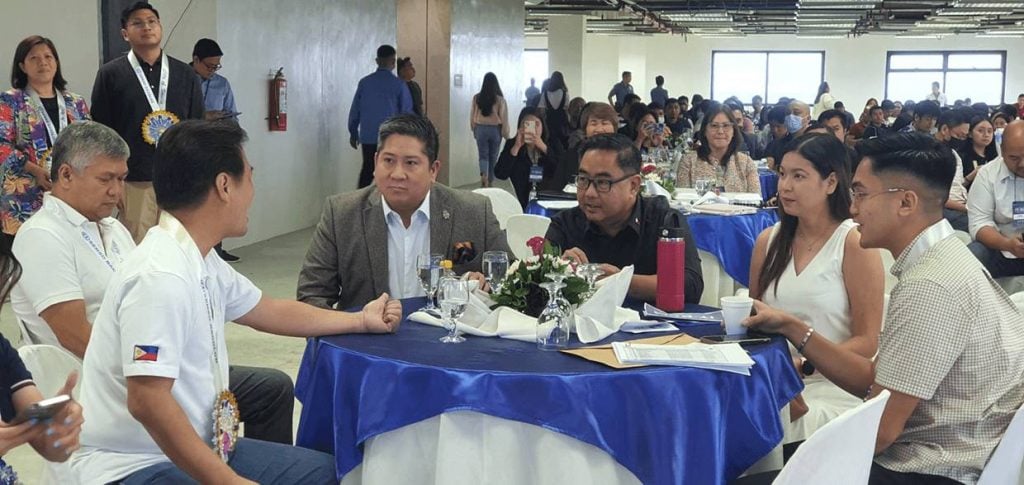 "Bacolod holds a special place in the heart of Robinsons Land. We were among the first to commit to the development of the city's economy by building its very first full-service mall," he said.
"We want to attract more companies to locate in the City of Smiles so that the vision of Bacolod Super City 2025 will soon become a reality. We intend to do this by providing the right facilities and amenities for your workplace requirements. Companies can be certain that Robinsons Cybergate Bacolod's world class offices are ready to take on the demands of 24 x 7 BPO operations today and onwards," he said.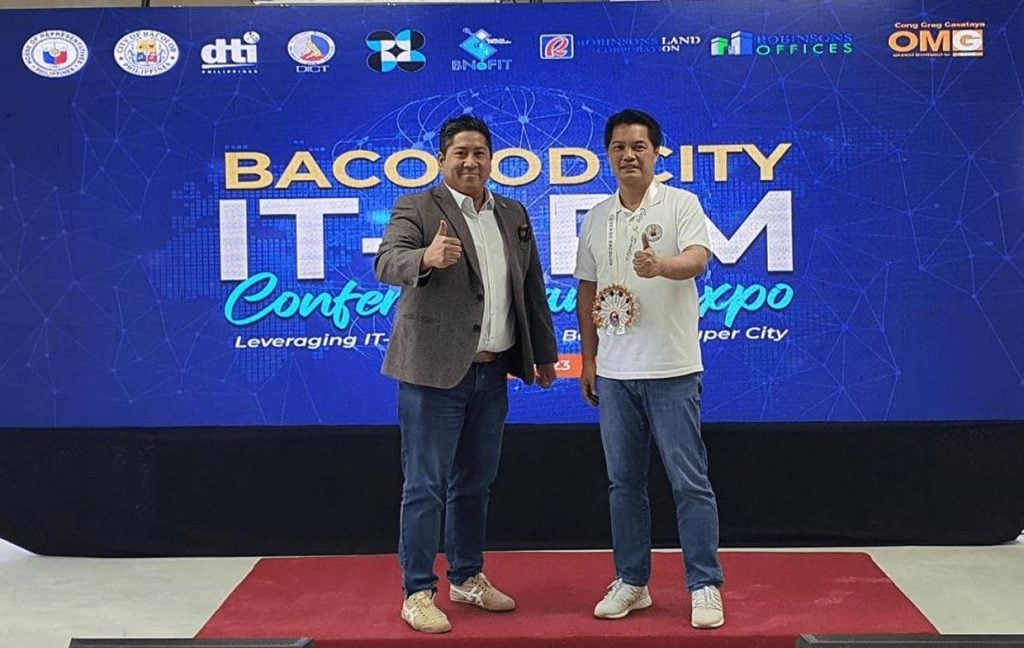 RLC firmly believes that Bacolod City has so much to offer the IT-BPM industry and, backed by its experience and solid reputation, Robinsons Offices is primed to be its preferred partner for workspaces.
Just like all RLC Offices throughout the country, Cybergate Bacolod 2 is built specifically to suit the needs of IT-BPM firms in order to operate efficiently in an environment-friendly workplace that has the comfort, security, and convenience of tenants and their staff in mind.
The building is prominently located along Bacolod City's Lacson Street which is easily accessible to public transportation and close to residential communities, hotels, commercial, and lifestyle centers.
It also has direct access to the wide selection of retail, service, and dining options at the Robinsons Place Bacolod mall.
As preferred by IT-BPM locators, the building features large and efficient floor plates, dual telco entrances, 24/7 operations capability, customer-centric 24-hour engineering support, 100 percent back-up power with N+1 utility, 24/7 Variable
Refrigerant Flow (VRF/VRV) system, as well as green and sustainable building features. While ramping up the construction of its projects in the countryside, RLC also continues to grow its portfolio in various cities of Metro Manila where there is still demand for more office space. These projects in the nation's capital include GBF Centers 1 and 2 (Bridgetowne, Quezon City), Cyber Omega (Pearl Drive, Pasig City), and Cybergate Magnolia (D. Hemady, Quezon City).
"The aggressive expansion program of Robinsons Offices shows our active commitment to nation-building. The company is inspired and motivated to aim for excellence as we strive to create a better future for the country," said Balboa.