Nueva Ecija may not be on the top tourist radar when it comes to travel, but there's more to the landlocked province than just being the "rice granary of the Philippines."
Natural spots are hidden within the province's rugged and mountainous terrain, where you can enjoy nature minus the crowds. Attractions are mostly free to visit, while restaurants are budget-friendly, making it an ideal getaway for weekend road trippers.
Here are just some of the new spots you can visit.
Lumang Gapan
Lumang Gapan, also known as "Little Vigan," features a row of ancestral houses, surrounded by cobblestone streets reminiscent of Vigan's Calle Crisologo in Ilocos Sur.
While the houses in Gapan were neglected for years, the area was restored as part of a tourism project in 2021 to revive interest in the city's historic roots. Several of the well-preserved houses here belong to celebrities including veteran actress Nida Blanca, journalist Jay Taruc, and Eula Valdez. Food stalls are also available at Tagpuan sa Lumang Gapan.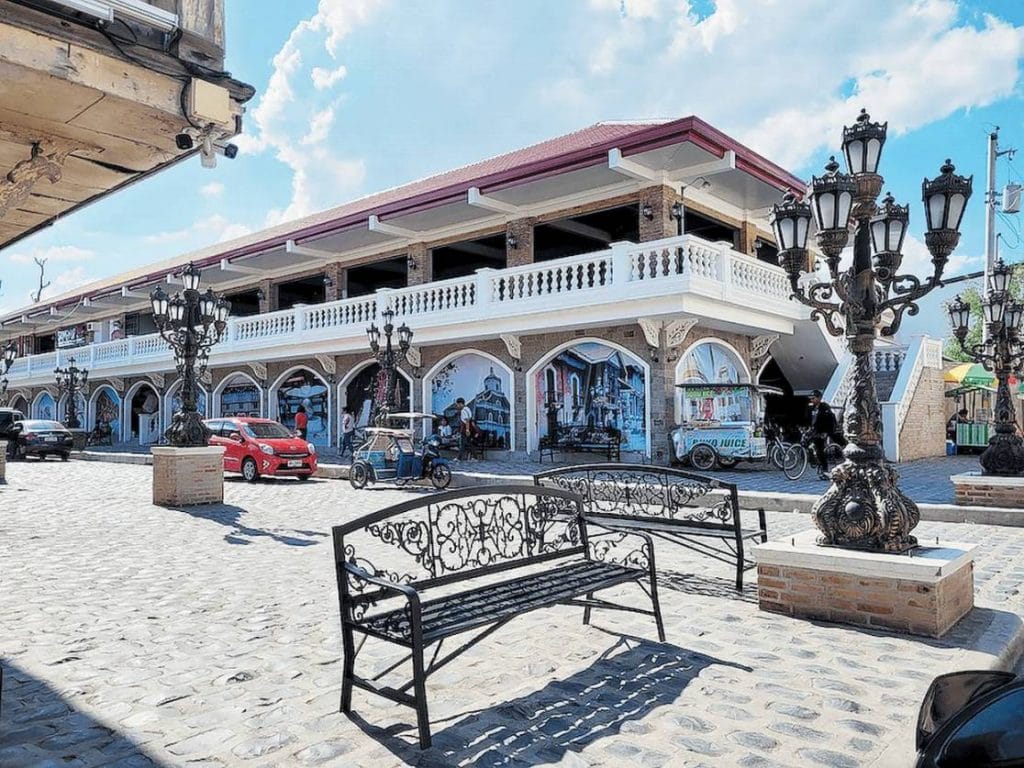 The street is just across the Virgen La Divina Pastora Church, and walking distance from the night market and city plaza. By car, it's just minutes away from the busy town center and intersection in Gapan, so tourists can easily swing by on their way to other destinations.
Camp Paraiso
Camp Paraiso is an eco-resort in the mountains of Bongabon, where you can experience serenity away from the city. The cabins here will appeal mainly to nature lovers, trekkers, backpackers, and local families.
Compared to the lowlands of Nueva Ecija, the weather in Bongabon is much cooler, especially at night. The resort has three infinity pools filled with natural cold water flowing from the mountains of Aurora.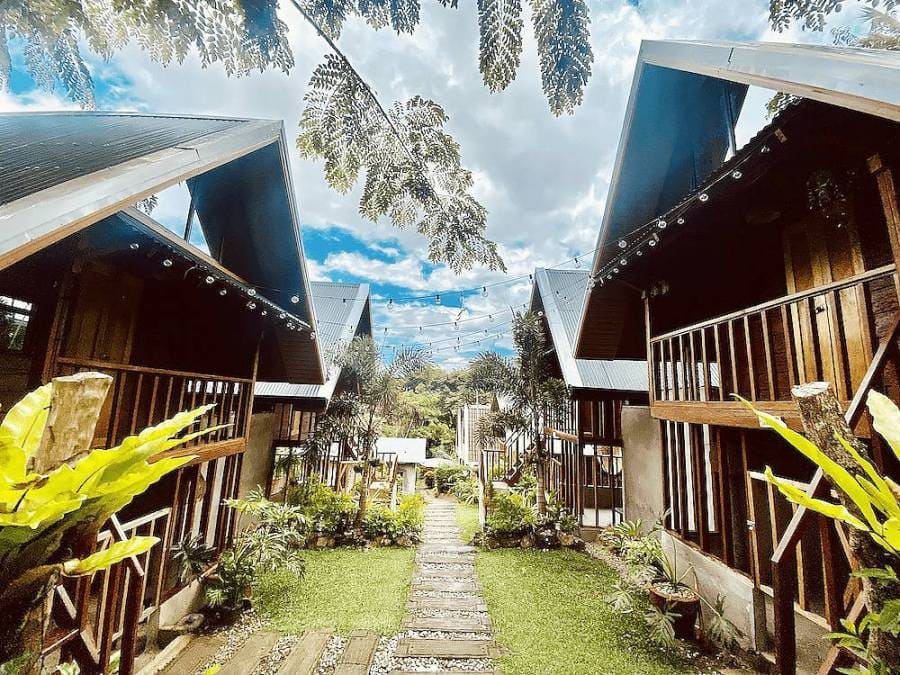 Here you can enjoy nature activities like trekking, swimming, camping, glamping, picnic, yoga, stargazing, forest bathing, waterfalls chasing, river trekking and bonfires. A short trail to the riverside leads to an area with Bali-style bird's nests, photo spots, and a swing.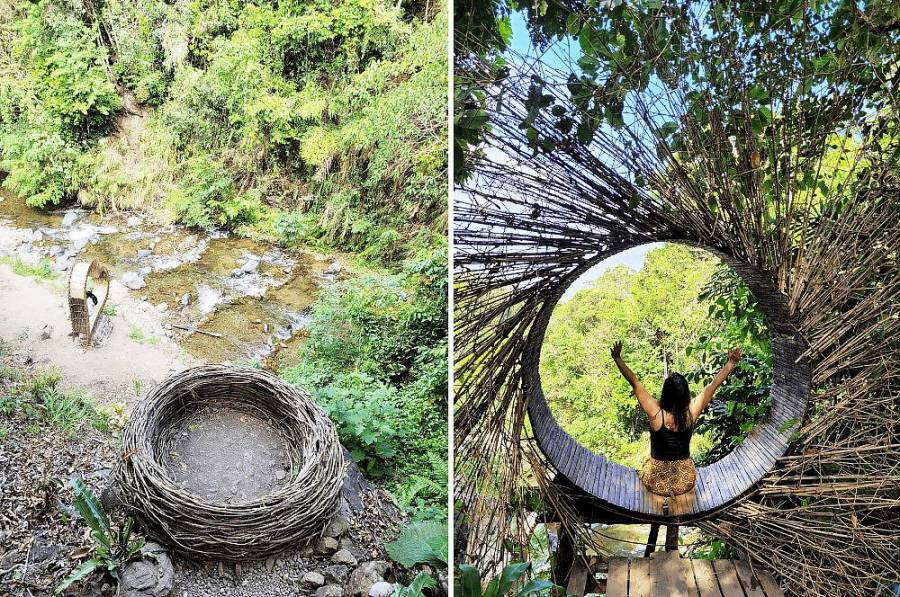 Since opening its doors, Camp Paraiso has been providing livelihood to locals, which reportedly lessens the incidence of logging and encourages more local businesses in the area.
Gabaldon Falls
Cooling off in waterfalls is always a great summer activity. Gabaldon Falls is a 10-foot high waterfall with a natural pool where you can take a dip. The falls can be reached by a 20- to 40- minute hike from the parking area through an uphill gravel trail, paved stairs to the picnic grounds, rocky terrain, and small stream crossings.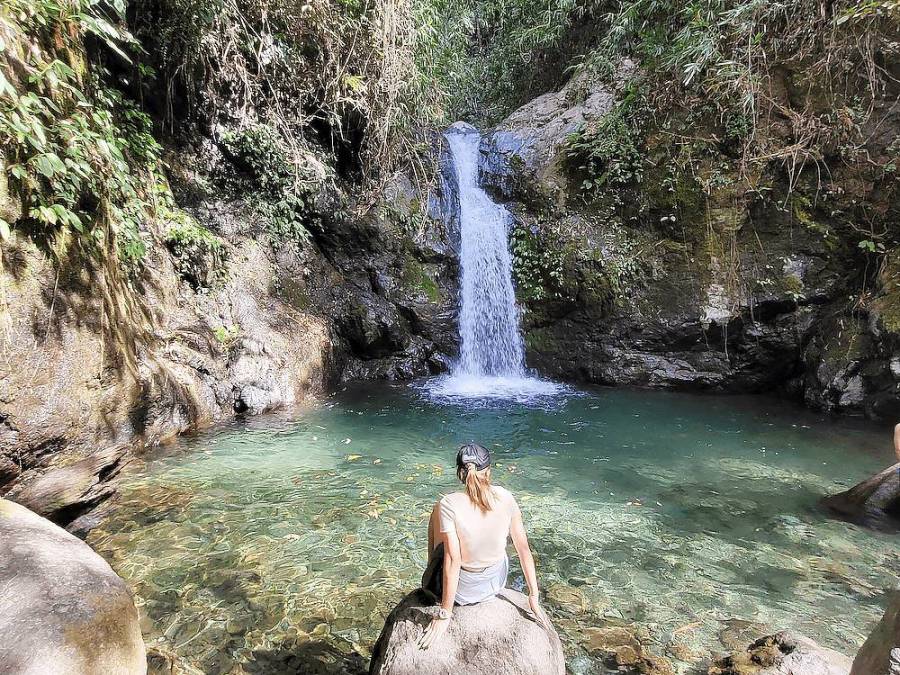 Tourists can bring their own food and drinks only at the designated picnic grounds to keep the actual waterfall area and trail free from litter.
Dupinga River/Labi River
For motorcycle riders and bikers, bridges along the main road with easily accessible river streams and rivers offer a respite from the summer heat. Riders can stop and take a dip in the cold and refreshing river. For those traveling in cars, the bridges offer a great vantage point for photo ops.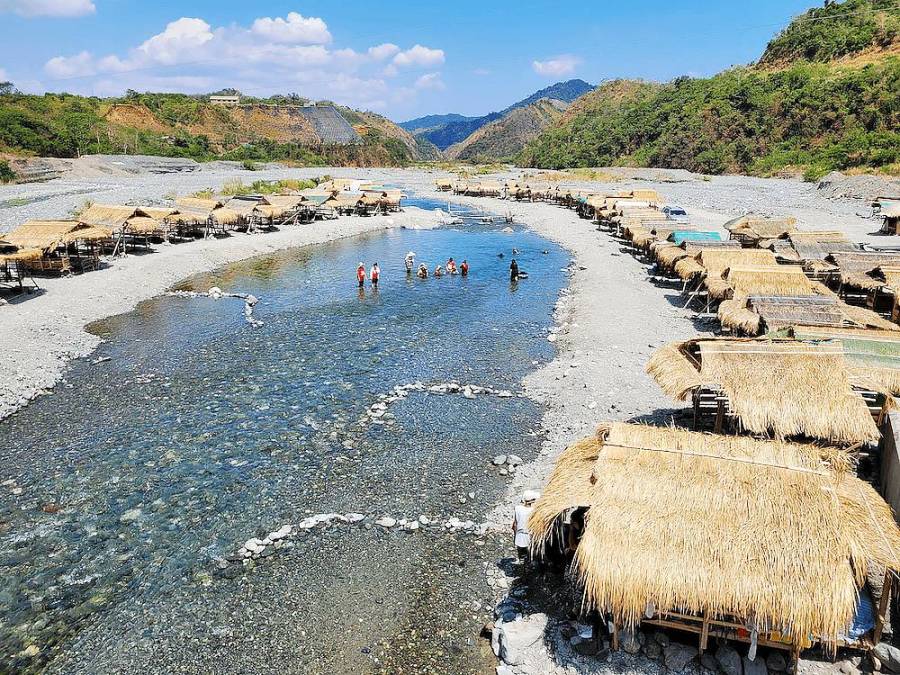 In Gabaldon, locals flock to Dupinga River, which features natural flowing water, shallow, child-friendly pools, and rustic cottages for picnics. Labi River in Bongabon, which offers a wider wading area and more nipa hut cottages for rent, is also considered a favorite weekend destination. The riverside area is about an hour away from the capital of the province along the Nueva Ecija-Baler Road.
CAFGU Shrine
In case you're looking for a new destination to visit this Holy Week, there's a newly opened pilgrimage site in the town of Laur, located at the foothills of the Sierra Madre Mountains.
The CAFGU Shrine, located within the country's 70th Infantry Battalion in the 7th Infantry Division, is a 34-foot high white cross atop a hill, accessible through a nature trail and stone steps.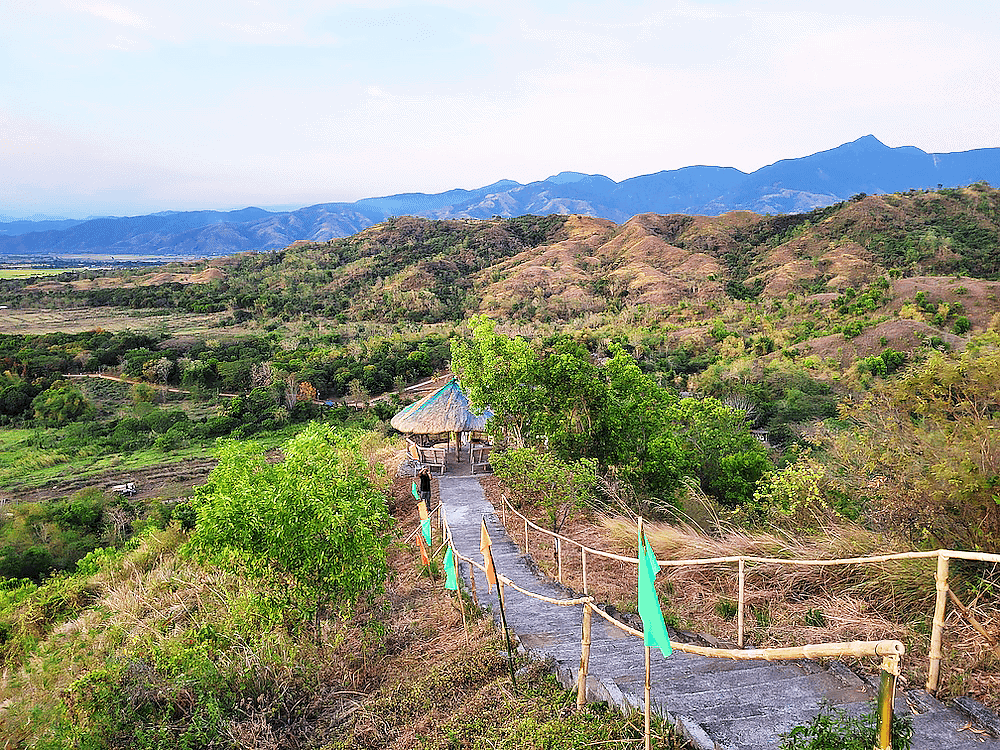 The shrine was named after the Citizen Armed Force Geographical Unit (CAFGU) and cadres whose efforts led to the success of the shrine's construction. While the soldiers use the steps and climb as part of their fitness exercises, tourists can enjoy climbing at a slower pace, enjoy the breeze, and simply admire the sunset on their way to the top.
The hills surrounding the area also offer a perfect playground for cyclists, with bike trails just waiting to be explored.
Carron Dreampark
Need a place to take energetic kids who've been cooped up in a car or maybe you just want to relive your childhood days? Carron Dreampark is the biggest amusement park north of Manila, located at Bgy. Sto. Cristo, San Isidro, about 30 minutes from Gapan.
This old-school theme park offers fun rides and attractions for kids of all ages, including bump cars, a ferris wheel, gravity drop, and spinning disk similar to those you'd find in Skyranch.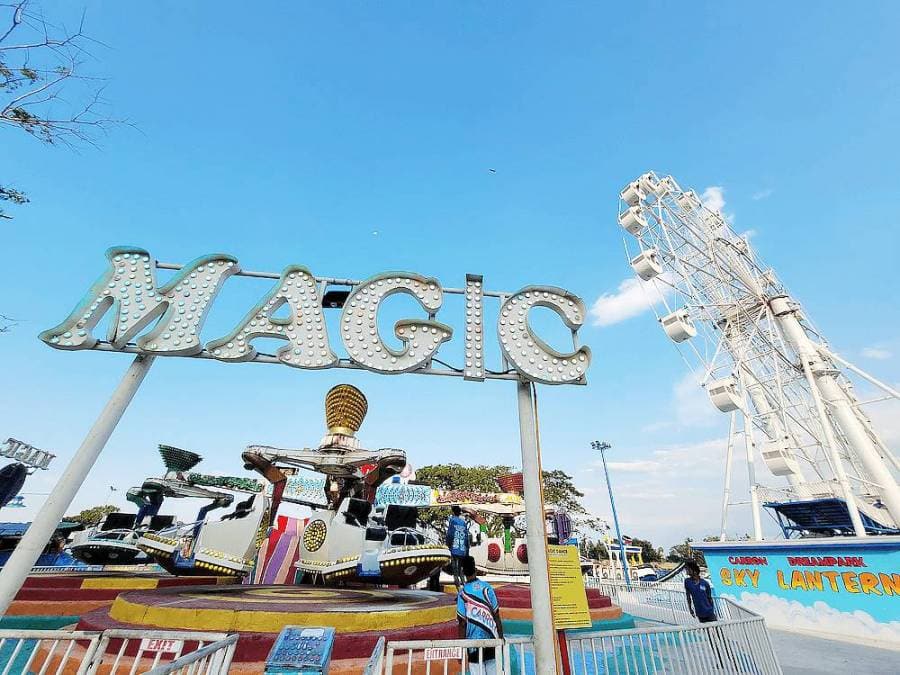 The entire family can enjoy wandering around the park, which features 14 rides and eight mini-games.
From natural eco-tourism sites to modern attractions, there's a surprising number of adventures for travel-hungry roadtrippers to discover in Nueva Ecija.
The province's capital Cabanatuan City is easily accessible through the North Luzon Expressway and Subic-Clark-Tarlac Expressway (SCTEX). Depending on the traffic, travel time from Manila is about three to four hours.
Note: This trip was made possible by #LakbayNorte, a media familiarization program of NLEX Corp. that aims to promote destinations in North and Central Luzon.