Looking for something to do in the metro this long weekend? How about checking out new public art installations and enjoying a movie night outdoors?
To mark Earth Day on April 22, 2023, the Cultural Center of the Philippines (CCP) will unveil a series of public art installations at the CCP Complex and will be holding their "Cinema under the Stars" program with environmental-themed films.
Abdulmari "Toym" De Leon-Imao, a multimedia artist in both classical and contemporary styles will be exhibiting "Tanod-Lupa" (Nature Guardians), an installation of Philippine mythical creatures using illuminated lanterns that "portray the creatures as essential parts of the natural ecosystem rather than just evil or demonic."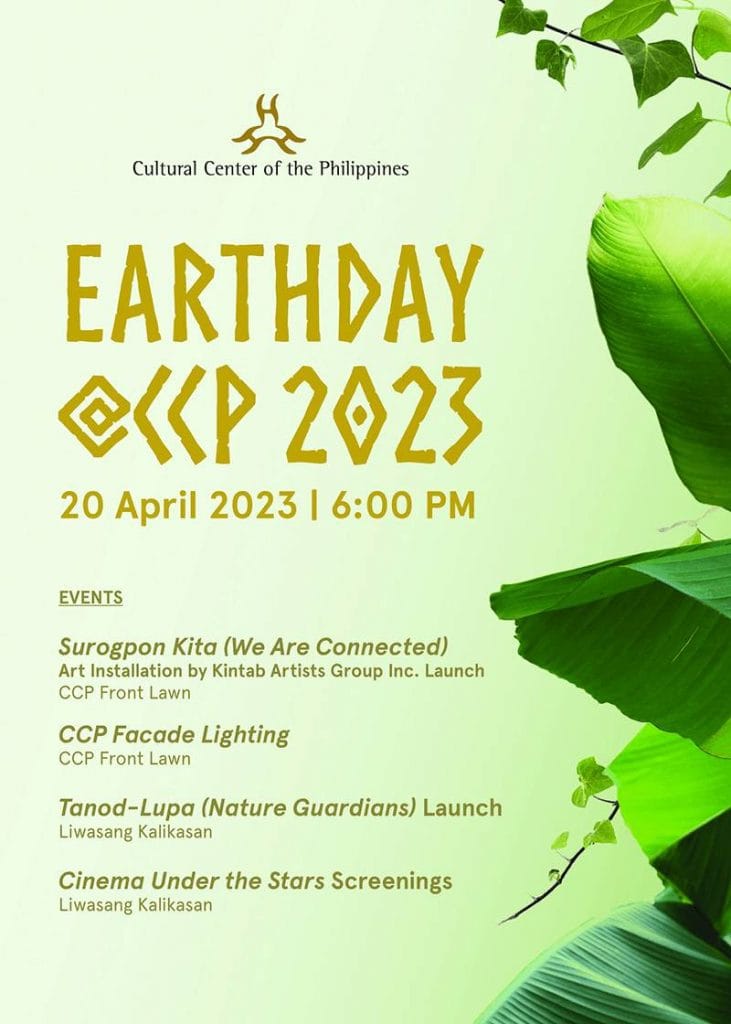 The Kintab Artists Group Inc., (KAGI)'s, a Bicol-based non-profit group of visual artists, writers, musicians, and other creative talents will celebrate Earth Day with an art installation that reflects the importance of investing in our planet.
Their installation "Surogpon Kita" (We are Connected) features "papier-mâché masks and assemblages made from natural and indigenous materials" such as abaca ropes, coco coir, palaspas, cogon grass, and local vines sourced from local artisans in the province of Bicol. The natural materials are meant to highlight the connection of the people to the planet in an organic and grounded manner.
From April 20 to 30, 2023, the CCP main building will also light up with earth colors which the public may view from 6:30 pm to 9:00 pm.
* * *
For more information, visit CCP's Facebook page.