The past three years drastically changed the world and the way we live.
We learned to focus on what really matters most — our physical and mental health, our loved ones, our environment.
We had a chance to look inward, to reflect on work-life balance and to ensure a better future for us and our family.
Heeding this changing aspirations of Filipinos, luxurious developer Landco Pacific Corp. has come up with a game changer in beach development that puts the goal of achieving work-life balance closer to reality.
This is the Landco BeachTowns Calatagan South Beach (CaSoBe) in Batangas, whose value propositions are unparalleled, whether you are a future resident, the savvy investor or both.
This project of Landco after all, has such attractive and desirable propositions – accessible beachfront communities in an upscale leisure and tourist destination where properties that are residential, commercial, or a mix of both, are available to help recalibrate one's lifestyle.
It's where the advantages are numerous, with no real downside, when you take into consideration how the work/life landscape has changed over the last three years in the aftermath of the pandemic.
Proven track record
From an investment point of view, the savvy investor is likewise sure to reap better yields with a BeachTowns home, says Landco Pacific CEO Erickson Manzano, citing how Punta Fuego's land values have appreciated beyond expectations.
Punta Fuego's land values have risen about 1,200 percent since its inception, Manzano shares with pride.
"It's the perfect time to invest in Beachtowns for its long-term property value appreciation, given Landco's track record," he says.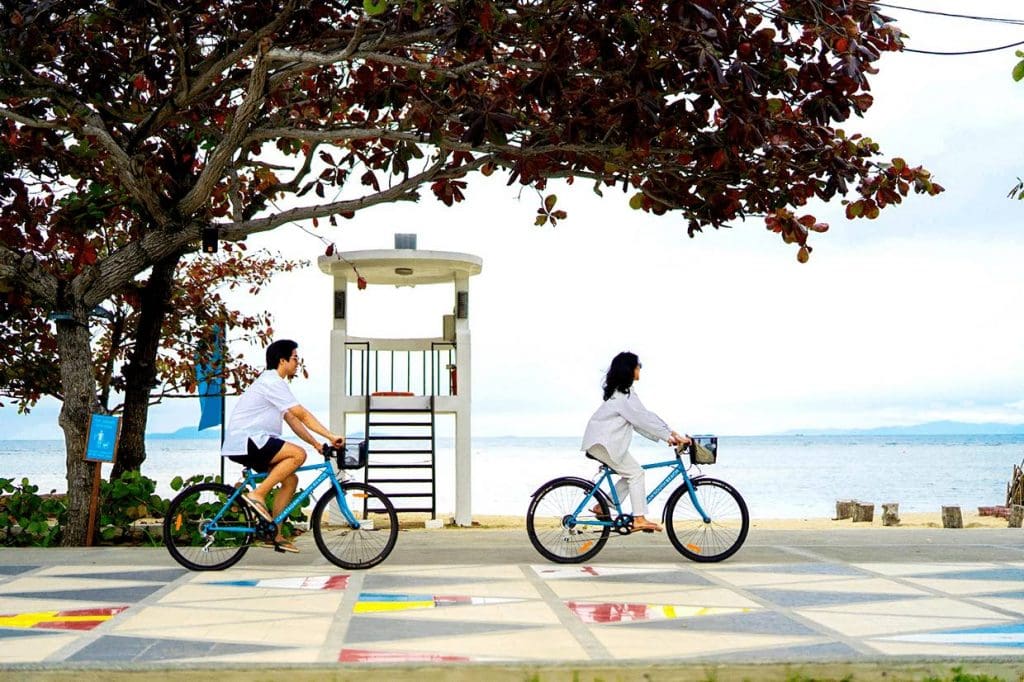 "Having a property in these BeachTowns is something that homeowners and property investors can enjoy now as their dream beach house, second home or an exciting new business venture. It's also a legacy that can be passed on to the next generations, ensuring the well-being and financial security of many generations down the line," he adds.
Setting new benchmarks
The company's vision of setting new benchmarks of luxury leisure and coastal living started back in 1990 with Peninsula de Punta Fuego, its private residential development occupying 88 hectares of the pristine coast in Nasugbu, Batangas. Fostering the resort lifestyle just a few hours from the city inspired Landco Pacific to build this flagship community with a distinctive edge.
Landco BeachTowns – Resort Estates CaSoBe
Its idyllic Beachtowns, now located in tourism hotspots of like Batangas and Davao, combine scenic wonders and world-class amenities for today's upscale dwellers, whether they are seeking a place of respite from the bustling city or looking to build their long-awaited beachside homes.
The latest offering is the 15-hectare CaSoBe, which is developed out of the same DNA as Landco's other developments including Punta Fuego.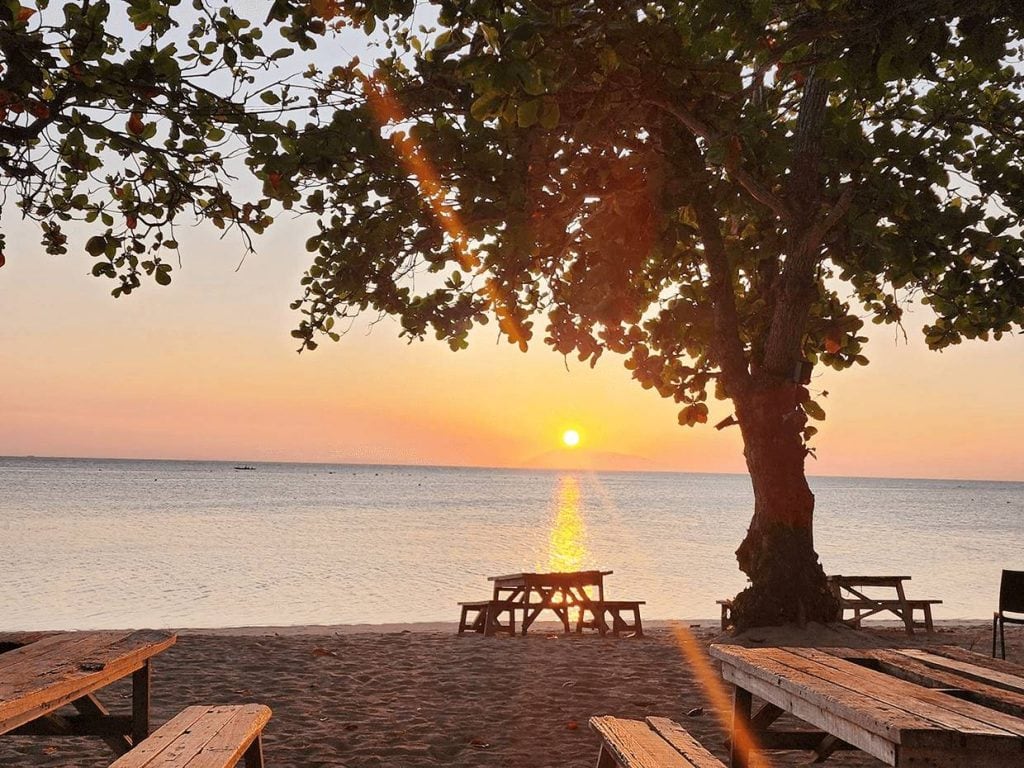 Nestled on the white sands of Calatagan, Batangas, the development features a more laidback resort lifestyle in an intimate setting, complemented by the rich heritage of its location and hospitality and entertainment attractions.
A wealth of mixed-use residential and commercial lots in Harbour Estates and upcoming condominium developments are offered across its 15 hectares of coastal bliss, generously woven with beautiful promenades and wide-open landscapes throughout the property.
This gives investors the option to build their dream beach house that can also double as a bed and breakfast or a place to launch a business like a quaint café that caters to the leisure and tourist market of Calatagan South beach.
Proverbial playground
The leisure destination also offers the proverbial "playground" for the old rich who seek premium enjoyment and leisure with nearby facilities and attractions such as a golf course: Calatagan Golf Club, Inc.; Polo facilities: Miguel Romero Polo Facility and Iñigo Zobel polo fields for holding practice and actual matches; and tourist spots. Both locals and foreigners will surely have a grand time visiting Little Boracay, known for its fine white sand.
CaSoBe's fully operational amenities are managed by Landco's hospitality arm Millennial Resorts, providing the best service for those who are staying temporarily or permanently. These include cozy rooms at the Cocoons and the EDGE-certified Crusoe Cabins, the Captain Barbozza restaurant and bar, the events venue called the Canopy, and the Aquaria water park to complete the resort experience at CaSoBe..
CaSoBe ultimately encapsulates what Calatagan has always been, even before the coming of all these developments: a place of unrivaled leisure and luxury that is accessible to all those who seek it.
Further augmented by Landco Pacific's innovative vision and being a subsidiary of Metro Pacific Investments Corp., this destination promotes a contemporary lifestyle without losing a sense of balance and connection with nature.
Sustainability
Another value proposition is Landco's commitment to sustainability, especially a valuable plus for younger investors.
"Sustainability is truly embedded in our corporate DNA. We do it not because we have to, but simply because it's the right thing to do," says Manzano.
Sustainability features at CaSoBe include LEED or Leadership in Energy and Environmental Design)-registered beachfront properties with a double-piping system for water recycling measures.
There are permeable pedestrian tree-lined walkways, and scenic bike lanes around the beachside properties to reduce carbon footprint. Lots at CaSoBe have direct access to any public space or circulation network.
Furthermore, Millennial Resorts, which manages the leisure facilities at the BeachTowns, achieved the very first EDGE (Excellence in Design for Greater Efficiencies) Certification for resort hospitality in the country, with its sustainable accommodation of Crusoe Cabins at CaSoBe.
The EDGE Certification was awarded by the Philippine Green Building Initiative Inc. (PGBI) which recognized Crusoe Cabins for its eco-efficient design that resulted in a reduction of 34 percent in energy, 57 percent in water, and 65 percent in embodied energy in materials compared to the local base case.
Upcycled
Crusoe Cabins are upcycled and refurbished cargo containers and Cocoons are upcycled and refitted large drainage pipes at CaSoBe.
There are also murals and design details across the properties feature the importance of marine life. Landco staff participated in environmental conservation efforts, particularly planting saplings in mangroves. Landco also supported local fisherfolks and created jobs for the local community: 69 out of the 104 or 66 percent of Millennial Resorts staff are residents of Calatagan.
Awards for Sustainability and Luxurious Beachfront Development
A testament to Landco's sustainability efforts are the numerous awards it garnered for its integrated and sustainable development of premium leisure and resort developments in the country.
Landco is recognized by the country's prestigious Lamudi Outlook 2022 Real Estate Awards with the Grand Award of Best Boutique Developer in Luzon, for its latest BeachTowns that emphasize sustainable developments in the prime tourist and leisure destinations of Batangas.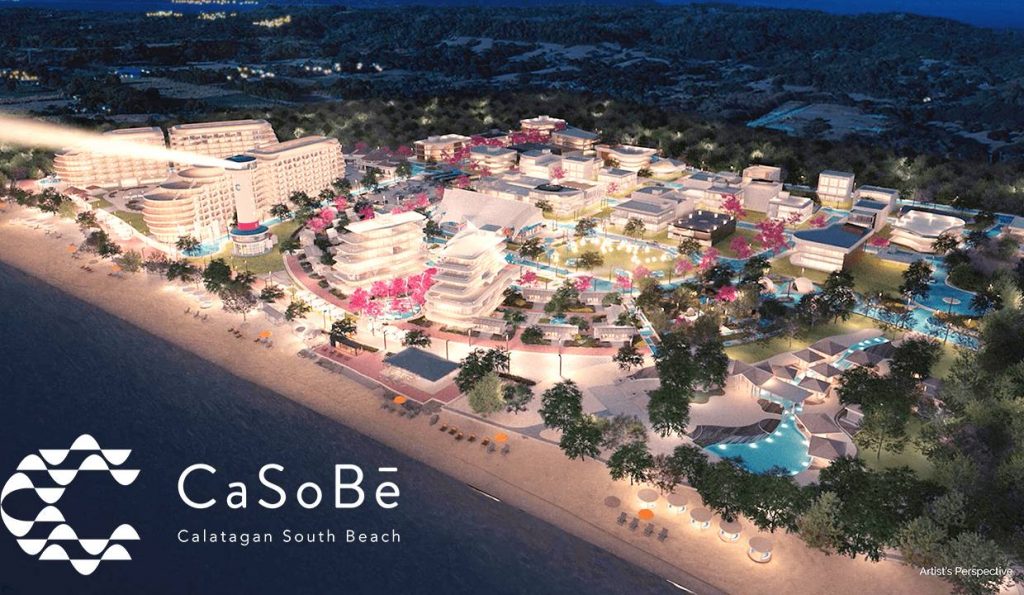 Standing out in the global arena, Landco is also a recipient of the Most Sustainable Luxury Real Estate Developer in the Philippines by the 2022 Pan Finance International Award from the highly-respected London-based publication.
Landco achieved another distinction with the 2022 International Finance Award (IFA) for Best Luxury Leisure Concept in the Philippines: Beachtowns in Batangas including CaSoBe.
Most recently, Landco received the Silver Award for Outstanding Developer in Luzon – Masterplan in the 2023 Property and Real Estate Excellence Awards organized by the Philippine chapter of the International Real Estate Federation or FIABCI (Fédération Internationale des Administrateurs de Bien-Conselis Immobiliers). The premium real estate developer is among the 22 winners eligible to participate in the plum Prix d'Excellence international competition in 2024.
With all these qualities, a Landco development for sure is a paradise in itself, which one can call home. The best part is that it is sustainable and a wise investment that is sure to reward its homebuyers with better yields than other property assets.
For more information about Landco Pacific Corp. and Resort Estates CaSoBe, visit landco.ph or Facebook page.
#BrandedUp