Filinvest made history at the recently concluded Property and Real Estate Excellence Awards organized by the Philippine chapter of Paris-based International Real Estate Federation (FIABCI) with a remarkable recognition for its CEO Josephine Gotianun Yap, as well as an impressive haul of three golds and one silver.
As a champion of inclusivity and women empowerment, Gotianun Yap was named the first Property Woman of the Year for leading the growth of Filinvest and fostering its culture of innovation and progress. The award is the most prestigious recognition given by FIABCI Philippines every year. This is also another historic win for Gotianun Yap who was the first woman to receive the Real Estate Personality of the Year award in the Philippine Property Awards by PropertyGuru last year.
"In our industry, collaboration is crucial to the success of any project. I thank FIABCI and share this award with the Filinvest team and the many industry practitioners we work closely with. Today, sustainability is at the forefront of our developments, and we are grateful that Filinvest excelled in the Sustainable Development category. Being the first Property Woman of the Year is also an honor and highlights the importance of inclusivity, another hallmark of our company mission," said Gotianun Yap.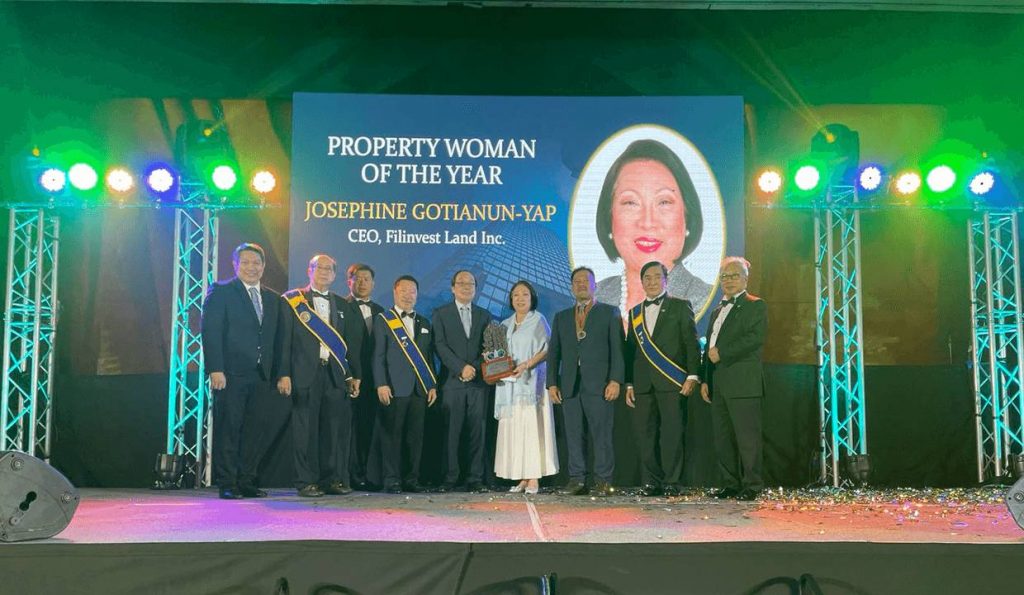 Filinvest and FIABCI Philippines share a commitment to excellence, integrity, innovation, progressive development, and creating sustainable property and real estate value. This recognition is a testament to Filinvest's dedication to empowering Filipinos to attain their dreams.
FIABCI awards received by The Filinvest Group:
FILINVEST ALABANG, INC.
Gold – Residential Mid-rise Category (Botanika Nature Residences)
Gold – Sustainable Development Category (Filinvest City)
FILINVEST REIT CORP.
Gold – Office Development Category (Axis Tower One)
Silver – Sustainable Development Category (Axis Tower One)
#BrandedUp