February isn't just about Valentine's Day. In the Philippines, "love month" is also National Arts Month to celebrate artistic excellence and pay tribute to the uniqueness and diversity of Filipino heritage and culture.
With museum closures and social distancing restrictions the past two years due to the pandemic, now is the perfect time to schedule those museum-hopping dates with friends and family.
In case you're looking for somewhere new to visit, here are three relatively new museums around Metro Manila with interesting architectural features worth hunting down.
Manila Clock Tower Museum
Officially opened to the public last October 2022, the Manila Clock Tower Museum is a history and art museum housed within the iconic clock tower of Manila City Hall. The structure, which was originally designed by Antonio Toledo and completed during the 1930s, is said to be the largest clock tower in the Philippines.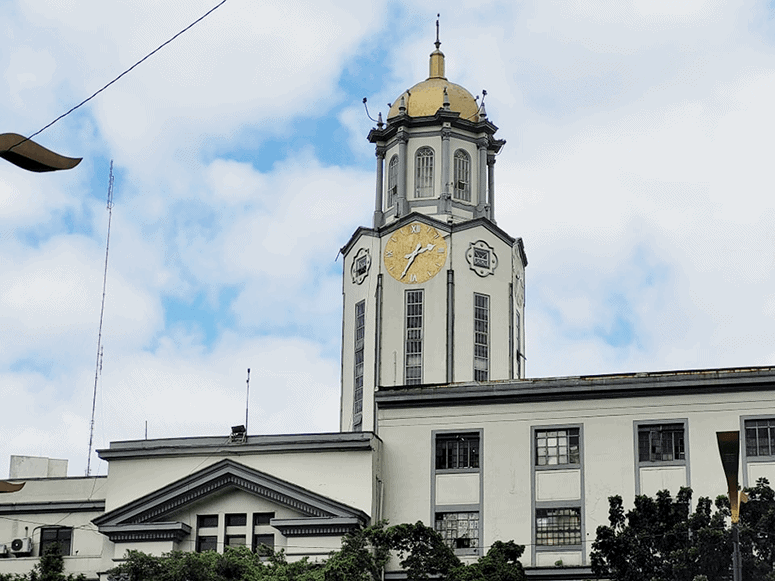 While making their way to the top, guests can get a sense of history about the 1945 Battle of Manila and check out the changing exhibits of renowned local and international artists.
This February 2023, new exhibits include the "Banaag" group exhibition and "Modern Manileña," a fashion and art exhibit inspired by, and made for, the global, empowered, modern women of Manila.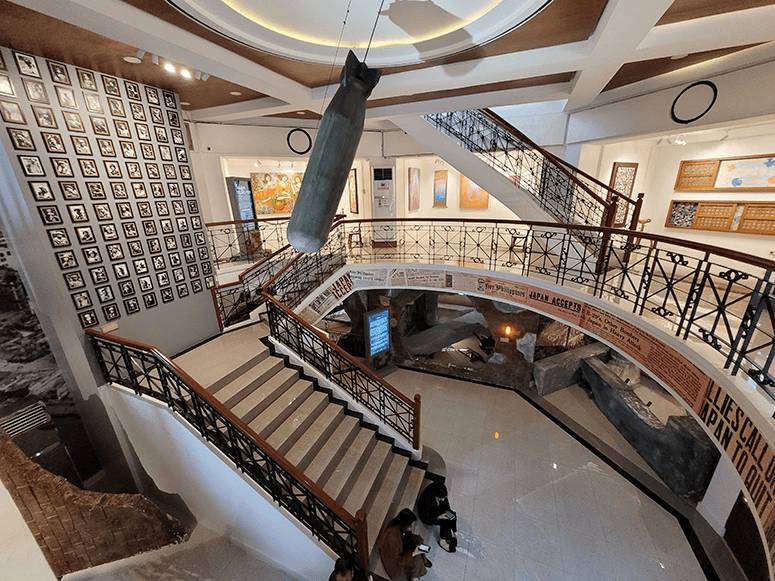 At the two top floors, museum guests can see the inside workings of the four sides of the clock and get a 360-degree view of Intramuros and nearby Manila. A cafe is also in the works, so this is something coffee lovers can look forward to when they visit in the near future.
The Manila Clock Tower Museum is located at 4/F Manila City Hall, Padre Burgos Avenue, Ermita, Manila. Open from Tuesdays to Fridays from 10:00 a.m. to 3:00 p.m. Closed on weekends and Monday. Entrance is free. No walk-ins allowed. To book visits online, send a message to the Manila Clock Tower Museum's FB page.
Museo El Deposito, San Juan
Museo El Deposito, a museum in San Juan devoted to the city's historic tunnels and connecting reservoir, just celebrated its 4th anniversary, having officially opened in February 2019.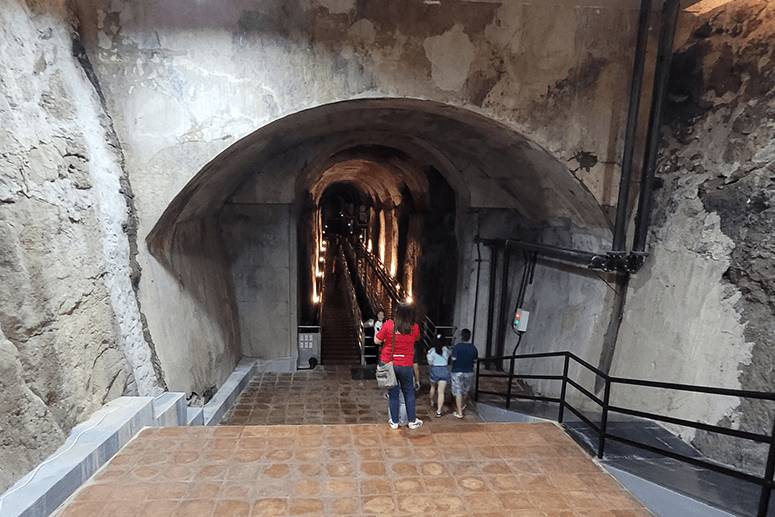 The museum located in Pinaglabanan Shrine sits on top of the oldest underground reservoir in the Philippines, built during the Spanish era. The El Deposito Reservoir, originally built in 1882, had the capacity to supply 15 million gallons of water from San Juan to Intramuros and the rest of Metro Manila. El Deposito used the Marikina River as a water source.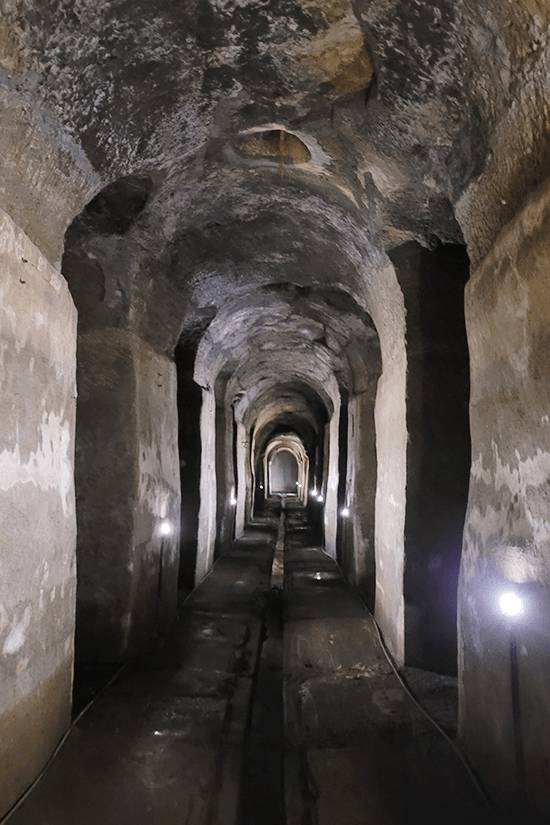 Aside from learning about the inner workings of the reservoir at the modern museum, the main highlight here is being able to walk through a portion of the actual underground reservoir, which was opened to the public only in November 2021.
Museo El Deposito is located at 29 Pinaglabanan, San Juan, Metro Manila. Open from Tuesday to Sunday 9:00 a.m. to 4:00 p.m. For inquiries, visit the NHCP Museo El Deposito FB page. Entrance is free. Walk-ins are allowed.
Destileria Limtuaco Museum
Did you know that there's a museum in Intramuros where you can sample herbal wine, sugarcane wine, coffee liqueur, tablea liqueur, and more? Destileria Limtuaco, originally established in Binondo in 1852, is the oldest distillery in continuous production in the Philippines.
The Destileria Limtuaco Museum was originally constructed in 1982 as a private space for the Limtuaco family to preserve their company's history before they decided to open their doors to the public in 2018. Housed within a two-story bahay na bato along San Juan de Letran St. in Intramuros, this unique liquor museum houses a collection of bottles, barrels, and machinery dating back to the 19th century.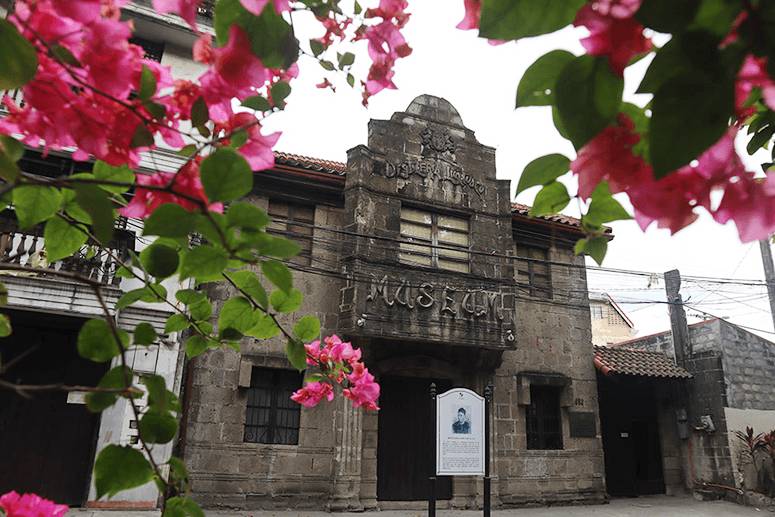 Visitors can learn about the process of making alcohol and learn about the brand's roots. The museum also displays the different types of liquor bottles through the years.
After familiarizing yourself with the old process of distilling, you can sample various styles of locally made liquor like whiskey, brandy, gin, rum, vodka, tequila, cocktails or herbal and sweet wines.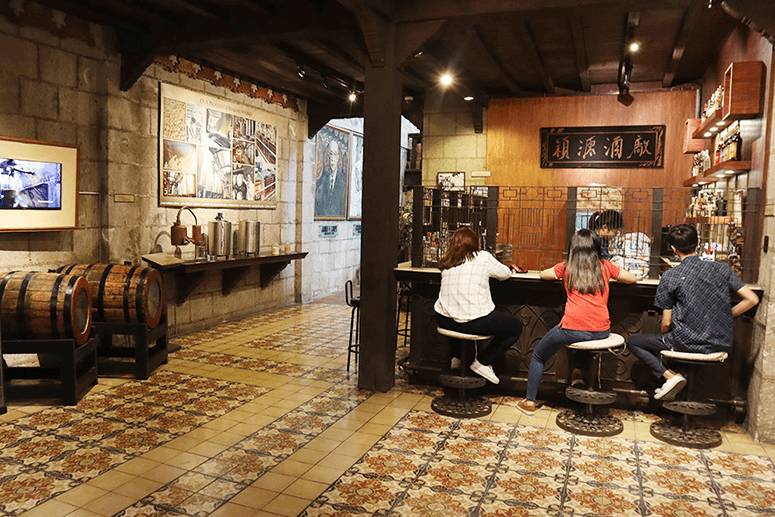 In August 2022, the distillery collaborated with local dairy company Karabella for the creation of alcoholic gelato desserts inspired by their Philippines craft spirits line, which you can also sample at the museum.
The special spirit gelato flavors include the calamansi-basil Manille Liqueur de Calamansi gelato, the mango-cashew Paradise Mango Rum Liqueur gelato, the tablea-chocolate chip Intramuros Liqueur de Cacao gelato, a chocolate gelato made from Very Old Captain Rum, and the coffee-cacao nibs Amadeo Coffee Liqueur gelato.
Destileria Limtuaco Museum, 482 San Juan de Letran, Intramuros, Manila, Metro Manila. Entrance fee: Student / Senior – P50 (bring valid ID), Adult – P100, Premium with tasting upgrade (adults only) – P200. Operating hours: 9:00 a.m. – 5:00 p.m. (Tue. to Sun.; closed on Mondays). Walk-ins allowed, but only 5 persons per session are allowed at a time. For inquiries, send a message to Destileria Limtuaco Museum's FB page.