Imagine waking up to the breathtaking view of the sea by Tayabas Bay or the picturesque landscape punctuated by Mt. Dagulgol or both.
This and so much more are what upscale developer Landco Development Corp. offers with its latest development, The Spinnaker, in its masterfully created opus, the Landco Resort Estates Club Laiya in San Juan, Batangas.
Landco has been known for decades now for its pioneering and exclusive beach developments and enclaves but it continues to surprise homebuyers by continuously redefining luxury and resort living — attuned to the evolving aspirational life of Filipinos.
The Spinnaker
Taking resort living several notches higher, Landco unveils The Spinnaker, a 22-storey condotel at the beachfront of Club Laiya.
Rising as a stunning structure that resembles the headsail of a yacht, The Spinnaker will carve the sky as the new iconic architectural landmark in San Juan, Batangas.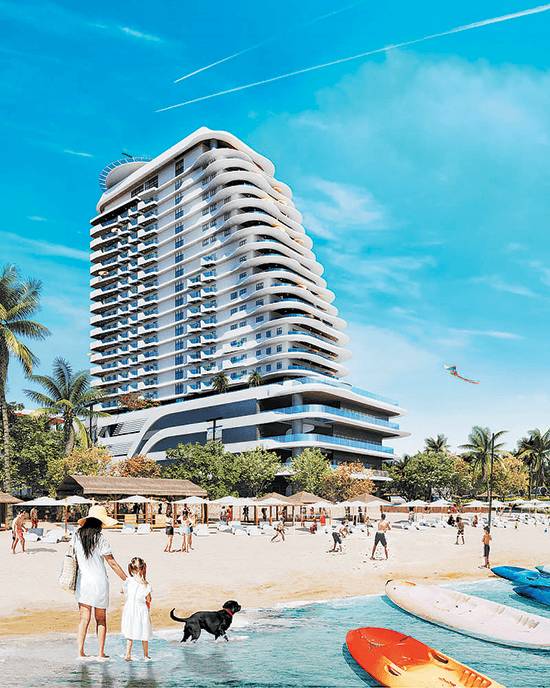 There is nothing quite like it — a captivating medium-rise beachfront premium condominium with terraced levels and luxurious cuts.
The Good Life
The Spinnaker is unparalleled — inside and out.
From the outside, it stands out as a yacht, seemingly sailing in the direction of the wind.
It is the perfect metaphor to Filipinos' constant desire to sail to better shores — to enjoy all that life has to offer and live the best life we deserve.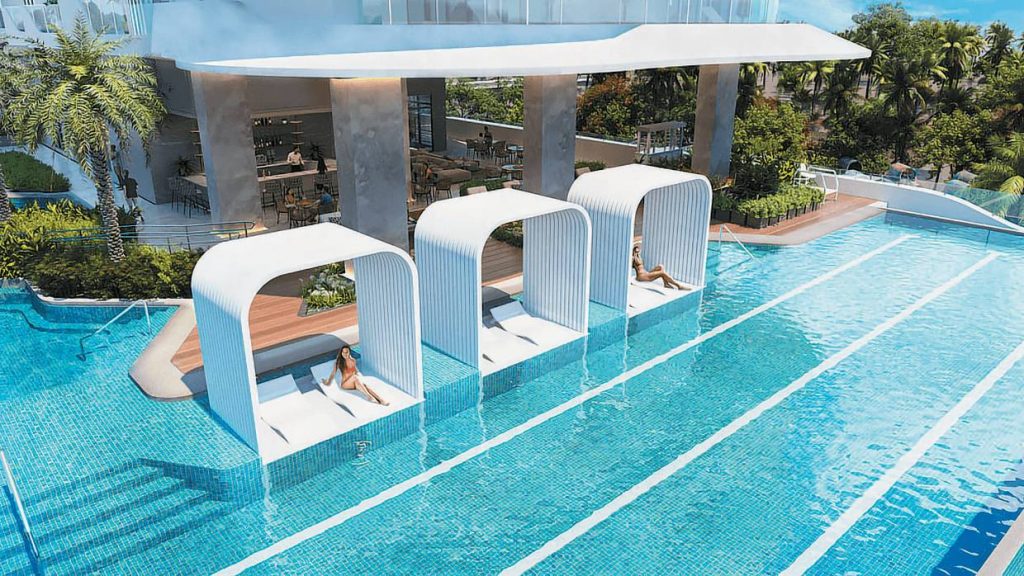 In all, it allows beach home buyers and investors to realize their modern beach home and business, complete with modern amenities and amidst the sound of waves, picturesque sunsets and feel of fine white sand on one's feet.
Imagine Miami vibes with family, close friends, loved ones as you enjoy the exclusive infinity pool on the sixth floor.
World-class amenities
There are many other benefits of course with the development replete with commercial spaces for dining and leisure activities, a well-designed lobby, drop-off area, common and podium parking, meeting rooms and storage rooms, gym and spa, a 250-square meter infinity lap pool, a kid's pool, lounge area, bar, kid's play zone, ballroom for social and corporate functions, a sky bar and helipad.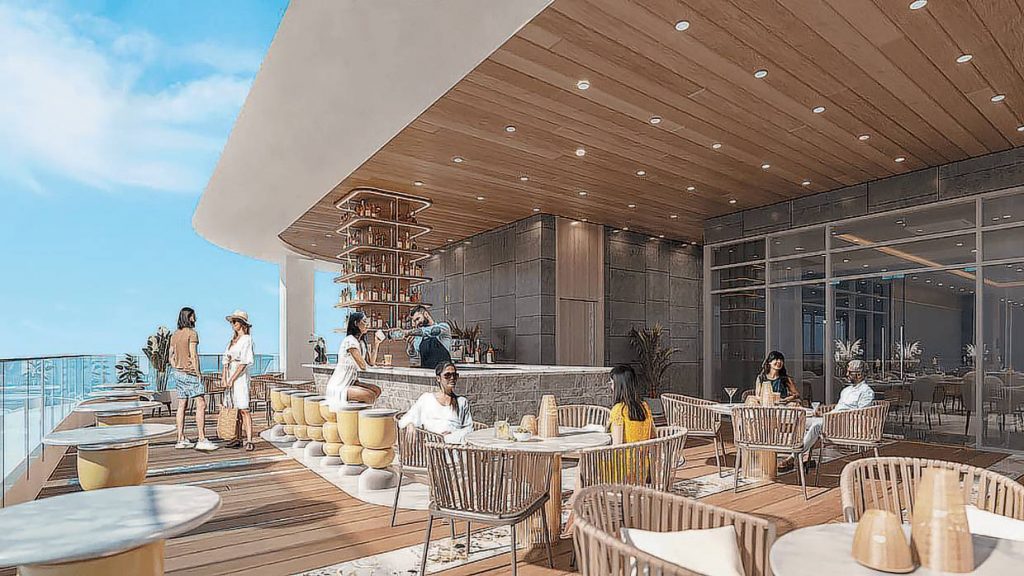 Residents and investors of the property also have access to Club Laiya amenities and activities; benefits under the Landco Privilege Program and hassle-free investment under the optional lease-back program with certain conditions.
A few commercial units are available at the lobby level from 51-279 sqm. Property investors have the option to select from the curated units: 34-37 sqm studio units, 44-52 sqm one-bedroom units, 86-123 sqm two-bedroom units, 91-225 sqm three-bedroom units, 70 sqm one-bedroom bi-level units, 130-198 sqm two-bedroom bi-level units, and a 315-sqm three-bedroom bi-level unit. There are parking spaces for both cars and big bikes.
Master-planned beach community by Landco Pacific Corp.
Only two hours from Metro Manila and adjacent to Landco's Playa Laiya, The Spinnaker is at the sprawling beachfront of the sun-kissed 23-hectare Club Laiya.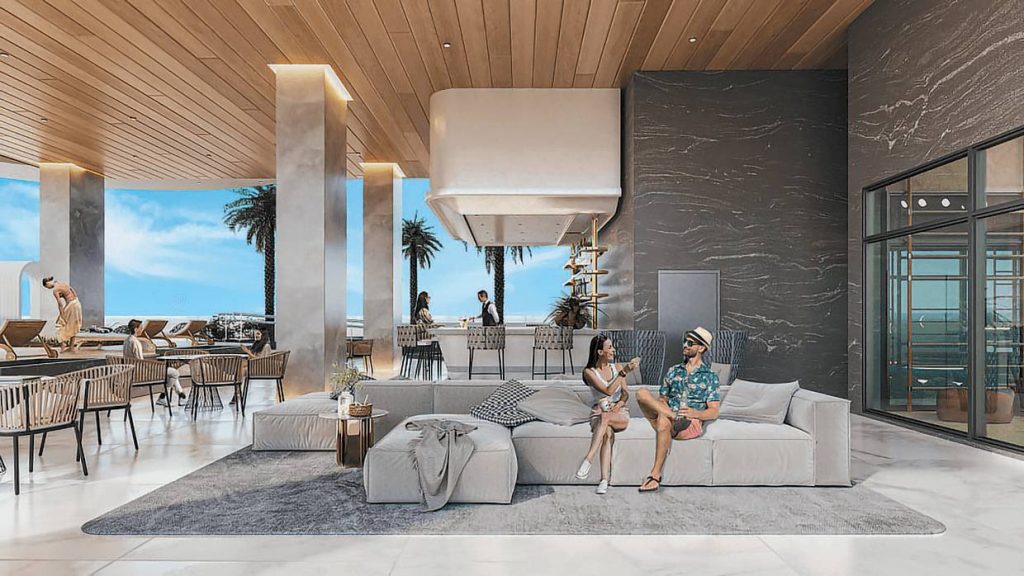 The estate features a mix of residential commercial lots, condotel, and tourist hubs. Each provides distinct experiences and opportunities that are part of one unified development of Landco Pacific Corp.
Backed by Landco's track record of high property appreciation of its developments in Batangas, particularly Punta Fuego with about 1,000 percent property value increase since it was developed in the 1990s, investors can rely on the strong potential for growth of their investment in Landco BeachTowns — Club Laiya.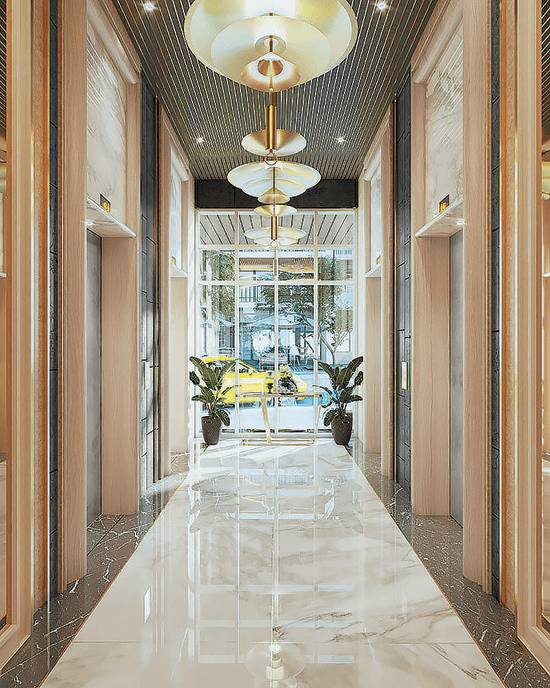 Renowned for pioneering premium landscapes for more than three decades and now, as a subsidiary of Metro Pacific Investments Corp. (MPIC) chaired by tycoon Manny V. Pangilinan, Landco strengthens its commitment to delivering outstanding new lifestyle products and experiences that revolutionize resort living through Landco BeachTowns.
The Spinnaker is strategically located with easy access to hospitals, schools, shopping outlets, and recreational facilities such as the Laiya Adventure Park, Mount Dagulgol and Aplaya Laiya tourist spots.
Living in an eco-friendly paradise
Some years back, Landco CEO Erick Manzano found himself confined in a hospital bed for days after an accident.
With nowhere to go and nothing to do while recuperating, Manzano ended up watching television most of the time.
Little did he know it would change his life — or appreciation of life — forever.
This was because while watching TV, he came across Al Gore's The Inconvenient Truth, a 2006 documentary warning people about global warming.
There in his hospital bed, Manzano, having had a close brush with death, had an epiphany of sorts. He wanted to do more for the greater community, for others, or for the world in general.
He wanted to act on Gore's warning and thought what better way to do it than to apply sustainability in his work.
This inspiration and driving force to do more and to do better for the environment and the world, never left him since.
Thus, as the man at the helm of Landco Pacific Corp., Manzano makes sure the company's developments are not only world-class but sustainable as well.
Its latest project, Club Laiya, is indeed an eco-friendly development.
Along with Landco BeachTowns CaSoBe (Calatagan South Beach), it has a LEED-registration for its sustainability program. LEED means Leadership in Energy and Environmental Design.
What does this mean?
There's double-piped water management, where wastewater is treated and piped back for car washing, watering plants, and other uses.
Environmental conservation efforts and livelihood projects for the local community are undertaken.
There are tree-lined walkways, pedestrian routes, bicycle lanes, a beach promenade, robust common area estate WI-FI for Work from the Beach (WFB) set-up, 24/7 security with CCTV, slipway for small boats and jet skis, hotel-like property management services and hospitality and leisure facilities.
Plaza Laiya, a community plaza, will soon rise to serve as a gathering point for local events, surrounded by retail and dining outlets, and several large, manicured spaces filled with blossoming trees and local greenery.
For homebuyers and investors, this means you are investing in a development that is conscious about its carbon footprint. You are investing not just for your health but for the environment as well.
Or simply put, your home is in a sustainable community, which means it will last far into the future.
Resort Living at The Spinnaker
Club Laiya is the perfect choice for investors and property owners who are drawn to the vibrant energy of Laiya Beach. It is a favorite tourist spot of those who love the beach, the active outdoor lifestyle; and the amazing life by the sea that has all the conveniences of modern life.
This latest master-planned community is developed by Landco Pacific Corp., which has created world-class leisure communities, breathtaking resort-inspired condominiums, and luxury home estates in the Philippines for more than 30 years now.
Landco offers innovative and outstanding lifestyle products and experiences that revolutionize the way Filipinos live. Every Landco property is a testament to its vision of "Pioneering Landscapes".
It is a subsidiary of Metro Pacific Investments Corp. (MPIC), which is one of the biggest and environmentally conscious conglomerates in the Philippines.