2023's Chinese New Year marks the beginning of the Year of the Water Rabbit, known to bring peace, prosperity, and stability. In commemoration of the New Year, real estate developer Golden Topper took the opportunity to celebrate another year of creating better cities and better lives by hosting its Chinese New Year Celebration last February 3, 2023, at East Ocean Palace.
This celebration also marked the Group of Companies' reintroduction of the Golden Topper brand as a succession to its Grand Corporate Launch last 2019. "The brand of Golden Topper is a product of a blend of cultures. A blend of creativity, expertise and innovation," said President Allan Lim Crisologo. Marking its fifth year in the industry, Golden Topper's team of local and international experts all contribute to the diversity that has kept the Golden Topper brand unique.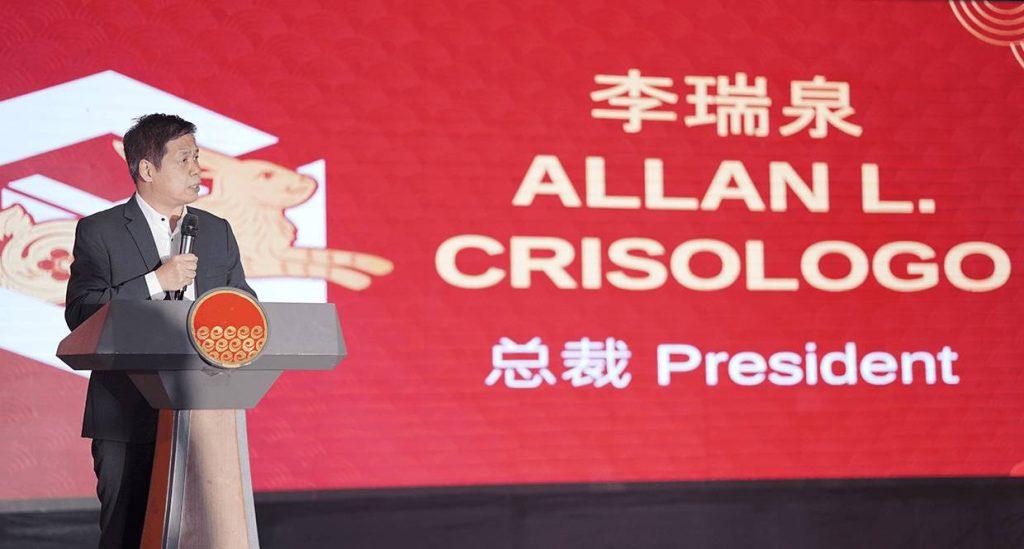 More than just a celebration of its Filipino-Chinese roots, the group renewed its commitment to creating better cities and better lives, unveiling its plans for growth beyond horizontal and vertical projects. In 2023, Golden Topper is set to broaden its horizons with new business lines as part of its holistic approach to property development.
In attendance to represent the Group of Companies were the group's executives, headed by President, Mr. Allan Lim Crisologo; Senior Vice President of the GT Equity Group Mr. Zhang Shanyou, Vice President for Construction and Engineering Mr. Liu Baojiang, Special Assistant to the President for Projects and Business Mr. Fang Yang, Head of External Affairs and Corporate Governance Ms. Angela Solon, Head of Special Projects Mr. Benjamin Yap Kho, Sales and Marketing Heads Ms. Celeste Duran and Ms. Alisa Lu, and External Legal Counsel Atty. Joselito Lopez.
Gracing the event with their presence were Amb. Jaime FlorCruz, the Philippine Ambassador to China, as well as the Hon. Mayor Imelda Calixto-Rubiano, Mayor of Pasay City, Former Finance Secretary Roberto de Ocampo, and President of the Philippine Chamber of Commerce and Industry George T. Barcelon.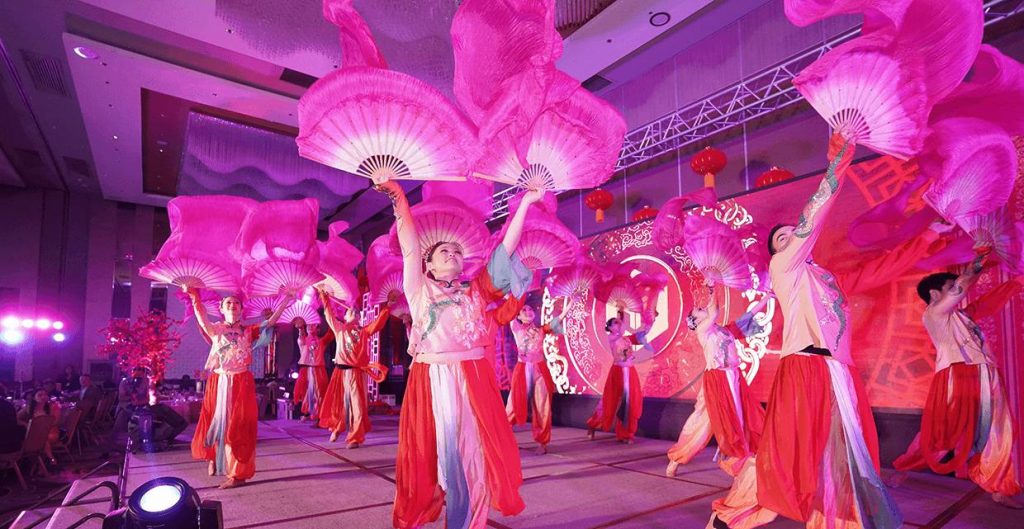 Welcoming the Year of the Rabbit with a Bang
Shades of gold and red were all around as different artistic groups took centerstage, all in the honor of ushering in the New Year. The Filipino-Chinese Theatre Dance Company and the Chiang Lion and Dragon Dance Group delivered cultural performances, reminiscent of the brand's roots. Serenading the audience with soulful renditions of English and Mandarin classics were the Symph Studios Orchestra, and Artist Sherine Koa.
Filipino-Chinese Fashion icon, digital content creator, and businesswoman, Camille Co, made a special appearance to highlight the admirable qualities of the Golden Topper portfolio of real estate projects: "Accessibility. Sense of community. Completeness. and of course high quality! Golden Topper proves that with its expanding portfolio all those I mentioned are applicable."
In expanding its real estate portfolio, Golden Topper also announced its two upcoming launching of projects: Park One, a residential project in Las Pinas, and its much-awaited mixed-use project set to rise in the Makati Central Business District.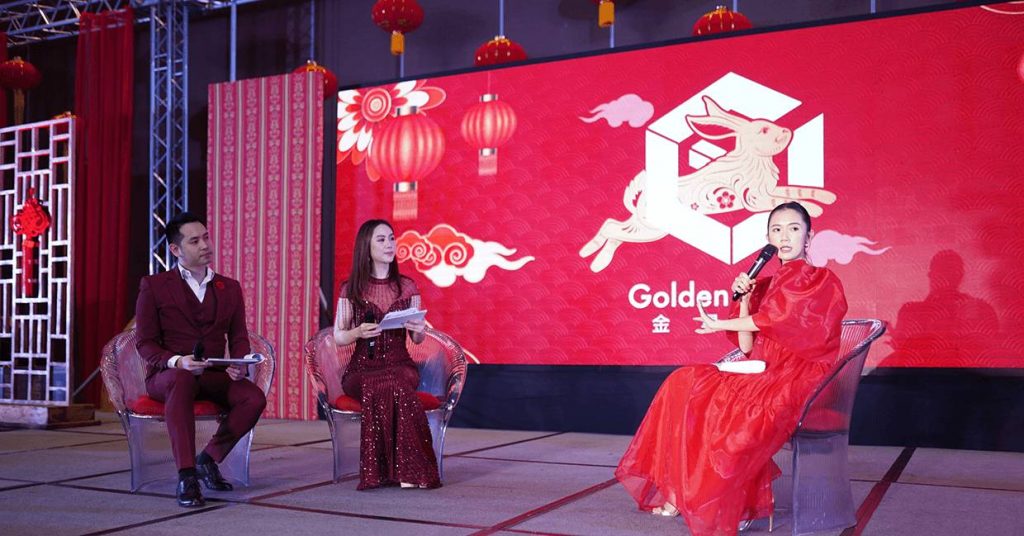 Entering 2023 with a renewed commitment to creating better cities and better lives
As they prepare to enter the New Year, Golden Topper paid tribute to the group's past successes, attributing the brand's success to its blend of cultural influences from both the Philippines and China. A special plaque of recognition was presented to Amb. Jaime FlorCruz, for his efforts in strengthening ties between the two nations.
LOOK: Amb. Jaime FlorCruz, the Philippine Ambassador to China, received a plaque of special recognition for his efforts and leadership in unifying the Philippines and China.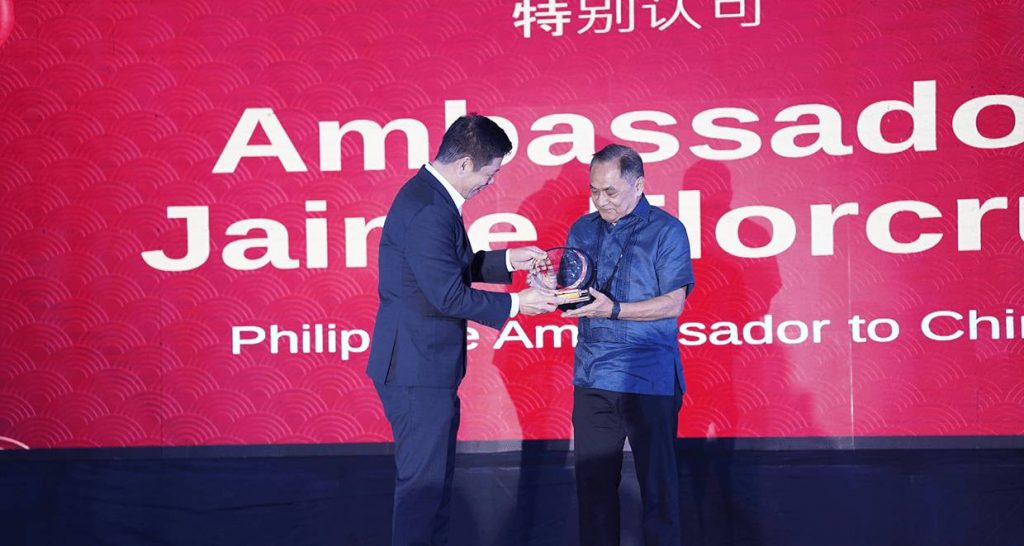 Now set to be better and bolder in their approach, executives of the Golden Topper Group of Companies renewed their commitment to creating better cities and better lives as they were surrounded by the traditional dragon dance to bring them success and prosperity in leading the group.
"Transforming communities is our vision. Providing diverse and high-quality services and living spaces is our mission. Building Better Cities and Better Lives is our direction. This is who Golden Topper is and this is what Golden Topper's legacy will be," said Head of External Affairs and Corporate Governance Angela Solon.
In supporting their commitment to creating better cities and better lives, the group officially released its Golden Topper Corporate Hymn, which was composed by Ron Cabalhug, with lyrics by Sarah Abuhan, and produced by LG Fuentes, Atty. Joselito Lopez, and Angela Solon. The English and Mandarin renditions of the hymn were interpreted by Jasmin Proctol, and Sherine Koa respectively.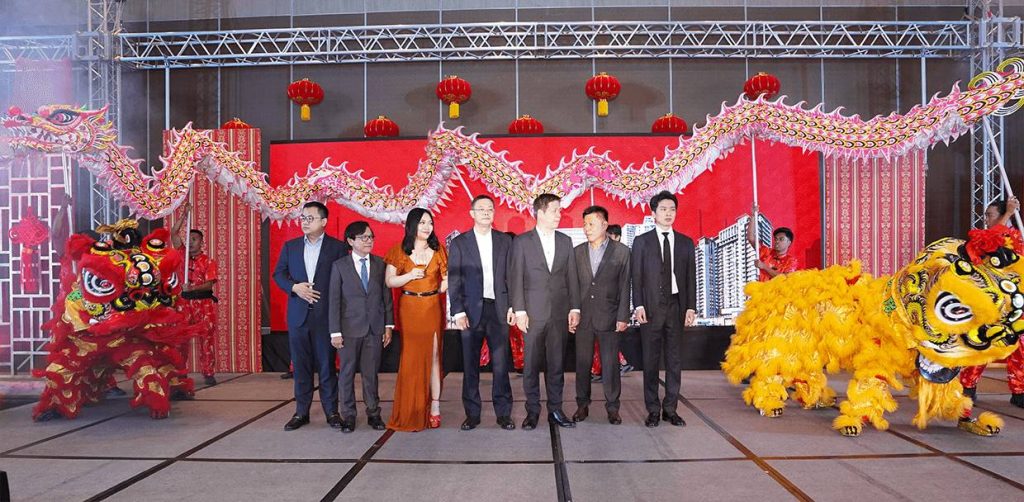 The Golden Topper Chinese New Year Celebration culminated in a grand finale with vibrant displays from the event's artistic performers, complemented by visions of what Golden Topper is set to undertake in 2023: more properties, more business lines, more innovations.
In 2023, Golden Topper's commitment to creating better cities and better lives stays true: creating better cities and better lives.
Stay up-to-date on Golden Topper, its projects, and the group's activities by visiting the new and improved Golden Topper website at www.goldentopper.com!
#BrandedUp