"The honors and rewards fall to those who show their good qualities in action." – Aristotle
Whatever the reward is, it will always reflect and will be measured proportionately to your service, impact, and influence. Indeed, receiving recognition is truly rewarding. There's a powerful satisfaction and fulfillment when an organization or institution shows an individual that they are valued.
The University of the Philippines (UP) recently conducted its 2nd UP Gawad Oblation Award. The awarding ceremony recognized UP alumni and friends who have rendered extraordinary service with or in the name of the university.
And this year, it was a humbling honor for me to be one of the UP Gawad Oblation award recipients. Being publicly admired and recognized for one's service and contribution to the educational institution is indeed a significant accomplishment for me.
It is with great pride to receive the UP Gawad Oblation medal, which is designed with a close-up of the Oblation's hand, as it were in the gesture of offering, and has a Baybayin inscription of a line from Rizal's Mi Ultimo Adios: "Sa kagalingan mo ay akin ding handog."
The UP Gawad Oblation is an award given by the UP President to UP alumni and friends, including individuals, organizations, and institutions, for their extraordinary service, which includes exceptional teaching, research and public service, creative production, efficient public and university administration, exceptional generosity and voluntarism, and fundraising. The awardees have increased the institutional visibility and international recognition of UP, and have helped fulfill its mandate as a national university.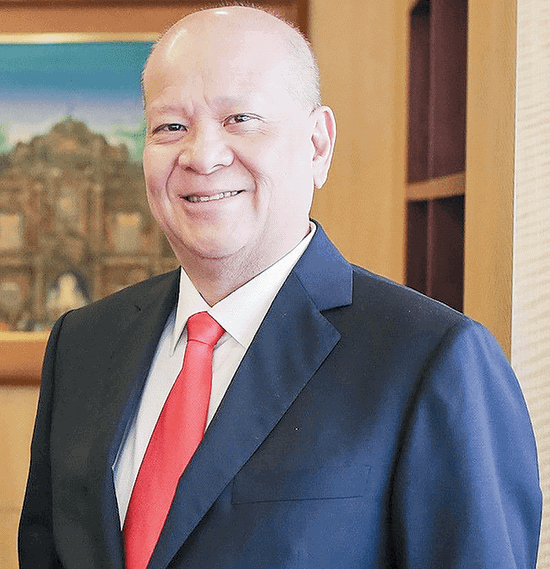 The Gawad Oblation serves as the highest honor UP can give as an expression of gratitude. The award is named after UP's enduring symbol, The Oblation, which signifies the offering of oneself in service. The UP Gawad Oblation was first launched and conferred to individuals from the government and industry in 2017.
With my four decades of service and experience in the home construction industry, and leadership in Wilcon Depot, I have led the phenomenal growth of the company. It is my desire to inspire today's women and build their career advancement confidently, like how I made it in a male dominated industry.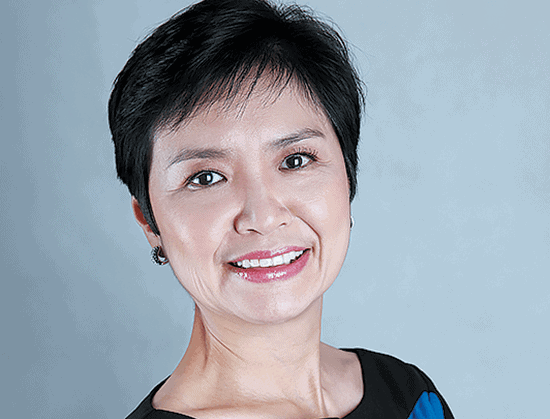 As the president of the Philippine Retailers Association (PRA), I've been actively promoting growth and development in the retail industry and consistently pave the way for more business leaders and entrepreneurs to seek growth and thrive in the economy.
Indeed, it was a great opportunity to be acknowledged for what I am today and what I am doing as a leader and professional.
There were 38 awardees from the private and government sectors, including San Miguel Corp. president, CEO, and COO Ramon Ang; Robinsons Retail Holdings president and CEO Robina Gokongwei-Pe and Tarlac Governor Susan Yap.
Above all, I want to thank UP president Danilo Concepcion for this award. I am truly honored to receive this recognition.