Need a fresh start for the new year?
The pandemic and ease of online shopping the past two years enticed many of us to go on shopping sprees but as we return to normalcy this 2023, the things we accumulated may now be gathering dust at home.
Planning to declutter? Start the year right by making sure your pre-loved items go to good use.
Here are some organizations that accept donations of household items, clothes, books, etc.
Segunda Mana
Segunda Mana accepts donations of furniture, appliances, household items, office equipment, clothes, gadgets and phones, bags, footwear, accessories, books, toys, computers, sporting goods, and anything that still has value.
This special program of non-profit organization Caritas Manila collects in-kind donations which are converted to cash in Charity Outlets to support 300 micro entrepreneurs and their families from informal sectors like BASECO and Payatas.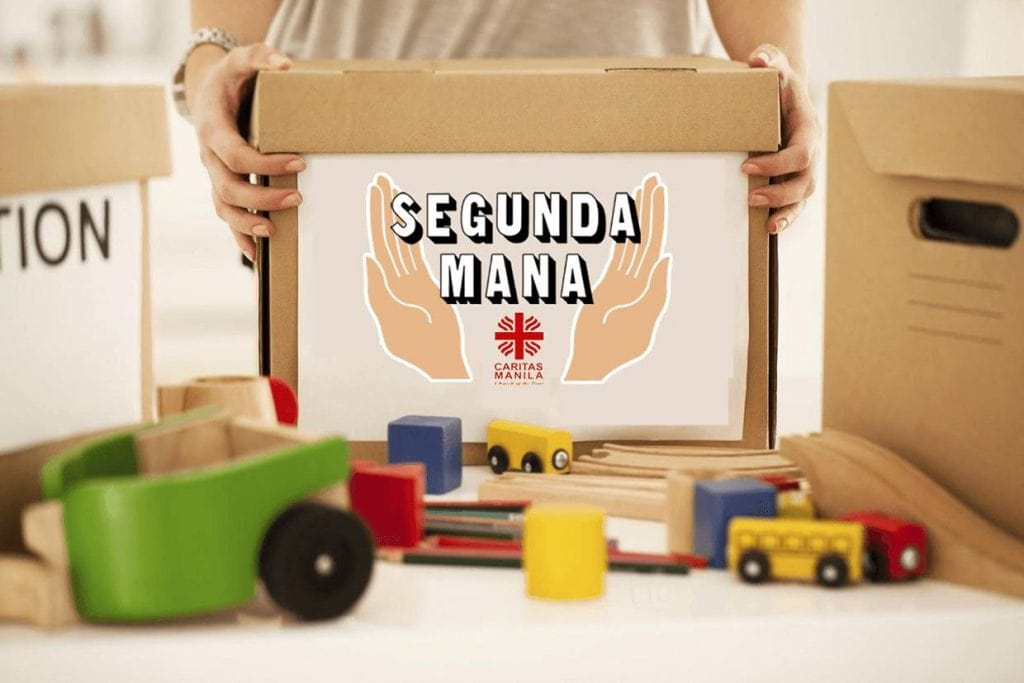 You can request pick-ups or drop off your donations at various SEGI boxes in parishes around the country or the main Caritas Manila Main Office from Monday to Sunday from 8 a.m. to 5 p.m. via LalaMove. Caritas Manila Inc. 2002, Jesus Street, Pandacan, Manila. Contact No.: 0905.428.5001 or 0929.834.3857. Please look for Donations in Kind Department.
TIP: You can also send items via GrabExpress, which offers a 25 percent off delivery fee for donations to partner organizations like Caritas with the promo code PARASALAHAT. Grab has also partnered with other organizations like SOS Children's Villages and Tahanang Walang Hagdanan, Inc. for donation drop-offs.
Goodwill Industries of the Philippines
In case you have household items, appliances, kitchenware, house/office/gym equipment, clothes, toys, books, shoes, electronic devices, or even scraps just lying around, you can donate these to Goodwill, which accepts used/secondhand items, and those with minimal dents/issues.
Goodwill Industries of the Philippines is a non-profit organization that provides employment and training programs for PWDs. Donated items they get are repaired and sold online while those that can no longer be repaired are recycled to make new items before they are sold, with the income serving as the salary of the PWDs.
Donations can be dropped off at their office in Taguig at 22 VRCC Rd., VFP Taguig City from 9 a.m. to 5 p.m. from Monday to Saturday. You can also request your donations to be picked up by contacting them via their Facebook page. You may call their office landline at 02-8-8999788 or 02-88973752.
National Library of the Philippines
Need to make space on your shelf for new reads? The National Library of the Philippines accepts donations intended for Philippine Public Libraries, including books, journals, magazines, and related materials. In case you're upgrading your book nook at home, they also accept furniture for libraries, as well as computers, and mobile devices.
The National Library is located at 1000 Kalaw Ave, Ermita, Manila, 1000 Metro Manila. For inquiries, contact the Collection Development Division, call (632) 5310-5035 loc. 404 or email [email protected].
Book Stop
If you're heading to the Intramuros area, you might want to bring books and leave them at Book Stop, a pop-up outdoor library based in Plaza Roma, right in front of Manila Cathedral. Book Stop accepts any kind of books and from every genre from soft bound, hard bound, medical books, old school textbooks, novels, nonfiction, and more! However, they do not accept magazines, newspapers, brochures, and leaflets.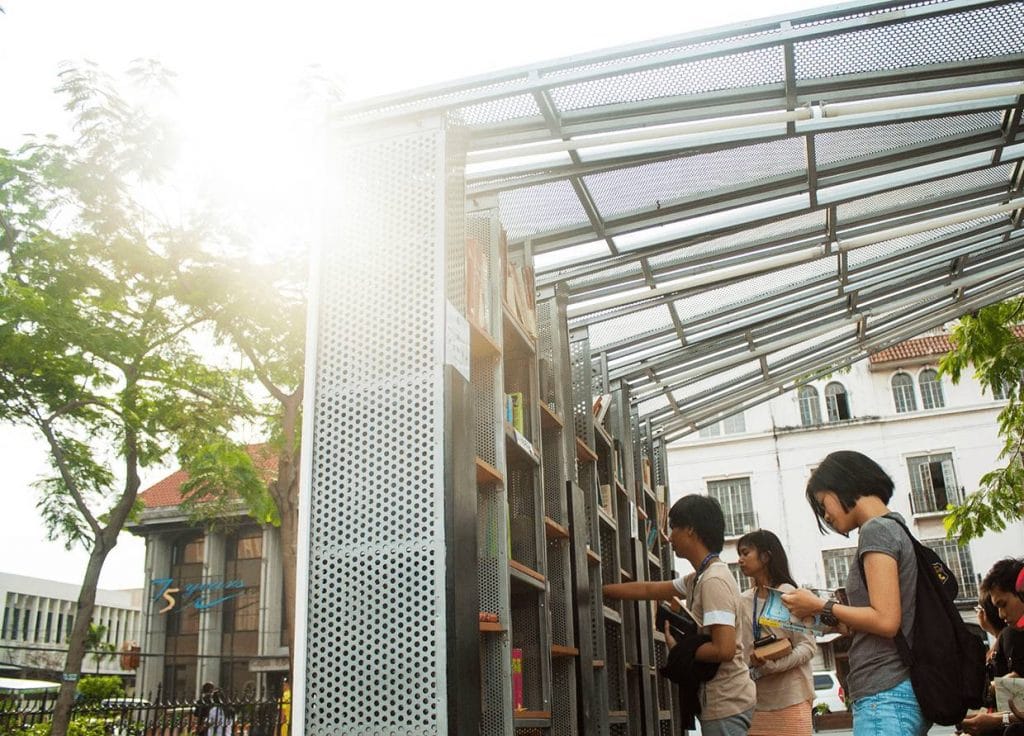 If you plan to donate several boxes of books which may not fit on their shelves, be sure to coordinate with them via their Facebook or Instagram page. The Book Stop is open 10 a.m. to 7 p.m. everyday, Mondays to Sundays.
H & M
Did you know that you can get discount vouchers when you dispose of your old clothes? Fashion brand H&M accepts all textiles from brands in ANY condition, which can either be reworn, reused or recycled. This includes damaged clothes, torn beddings, and even old underwear not suitable for donating to charities, that can be turned into insulation material or new yarn for future products. For every kilo of garments you donate, H&M will also give P1 to a local charity. H&M has branches in malls all over the Philippines.
PAWS and CARA
Don't know what to do with old newspapers, torn towels, rags, boxes or old floor mats? The Philippine Animal Welfare Society (PAWS) and Compassion and Responsibility for Animals (CARA), which provides shelter and care to abandoned and mistreated animals, accept these items for their rescued dogs and cats. While dropping off your donations, do a good deed and adopt a pet from their shelters as well.
For inquiries, contact: PAWS: 02-475-1688, CARA: 02-532-3340, 0919-579-0047 or E-mail: CARA: [email protected]. Visit website: paws.org.ph, caraphil.org.
E-Waste Management Philippines
Broken appliances that can no longer be repaired like refrigerators and air-conditioners, obsolete gadgets, and other electronic waste can be disposed of more easily with the country's E-Waste Recycling Program, which offers household pickups in select areas. They also accept items like old laptops, CPU units, Li-ion batteries, cellphones, cellular phone batteries, UPS power supplies, power banks and emergency light batteries. Get in touch with E-Waste Management Philippines via mobile and contact (947) 990 9446 for e-waste pick-up.
Globe / SM Malls
For smaller e-waste items like mobile phones, chargers, computer accessories, old computer motherboards, flash drives, sound cards, video cards, and powerbanks, the best option is to drop them off at malls. Globe and SM Supermalls have over 100 E-Waste Zero Bin drop-off points in various branches nationwide.
Bulky e-waste can be picked up by Globe, through its logistics partners, for free. Check out their website for more details on the hauling process.
Philippine Toy Library
In case you have toys that your kids aren't playing with anymore, The Philippine Toy Library can help bring these to less privileged children in remote and disadvantaged areas around the country.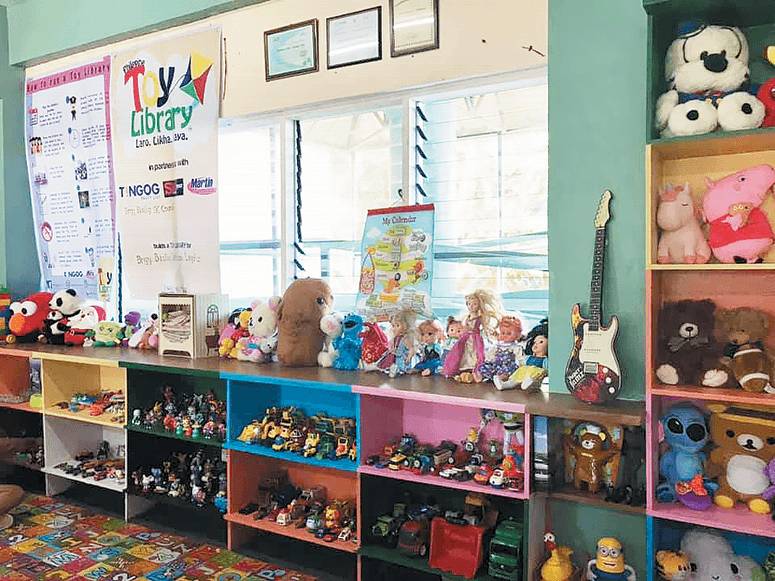 The non-profit organization accepts all types of old and used toys in good condition including play equipment (bouncy toys, rocking horses, etc.), transportation themed toys, educational toys, building toys, puzzles, simple board games, pretend play sets, musical toys, animal toys, alphabet learning toys, sports-related toys. However, they don't accept toys that are violence- or horror-themed (no toy guns, swords, etc.)
Donations can be dropped off at Jose Cojuanco & Sons Building at 119 Dela Rosa cor. Castro Streets in Legaspi Village, Makati City. You can also send a message to them through their Facebook page.