It was a fitting celebration for the discerning Cebuanos.
The chic unveiling of the 128 Nivel Hills' showroom on November 19 was marked by the usual glitz and glamour that are expected in every Cebu gathering. Lively music, elegant tablescapes, fresh flowers, and ornate hanging chandeliers transformed the venue into a tasteful, sophisticated setting, welcoming guests who delighted in the sumptuous menu especially curated for the event.
But Sta. Lucia Land Inc. and Diamond Hiland Inc. have every reason to throw such a ritzy festivity as 128 Nivel Hills is one promising mixed-use complex that will be a magnificent addition to thriving Cebu.
This masterplanned project, which will rise on one of the most premium locations in the Queen City of the South, is being developed jointly by Sta. Lucia Land and Diamond Hiland, which is a joint venture between Carlos Yeung's MSY Holdings Corp. and Philippe Lhuillier's PJL Leisure Inc. It will consist of two residential condominium towers with condotel units, and a hotel.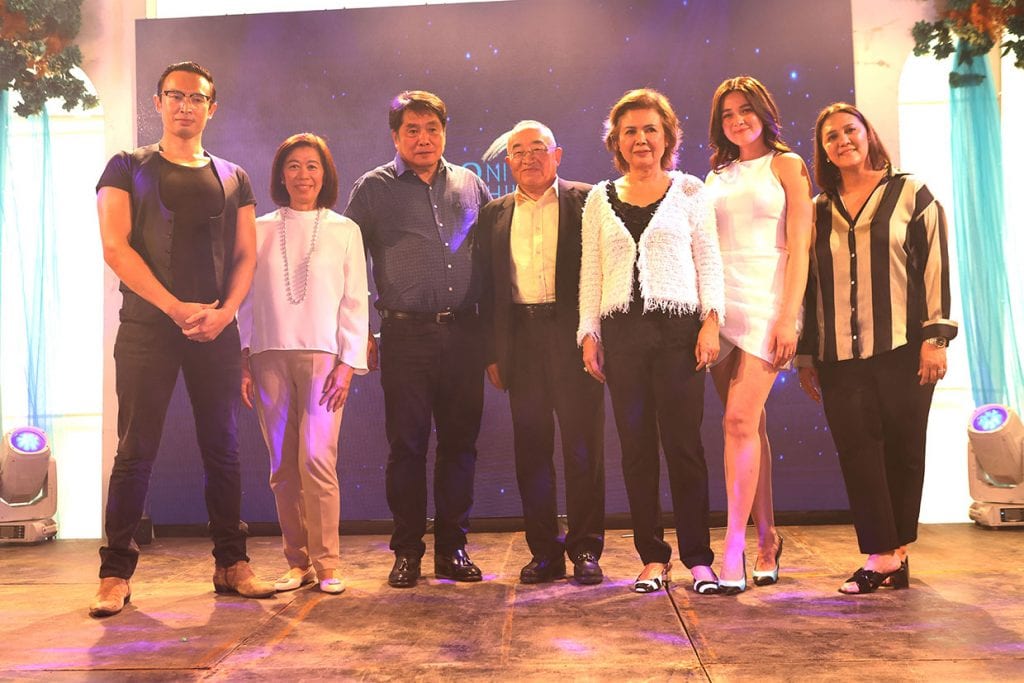 "The addition of 128 Nivel Hills in our portfolio of developments in Cebu is a clear testament to our commitment to the province. We have long seen the potential of the place. We were one of the first—if not the first—national developers to bet big on Cebu as we recognize its huge potential as an investment destination. We believe that this latest project, 128 Nivel Hills, is set to make things even more exciting in Cebu's property market," said Sta. Lucia Land president Exequiel Robles.
"The blessing and opening of the showroom will allow future owners to have a glimpse of the lifestyle they can have at this topnotch development. Besides allowing prospective buyers to better appreciate what we're offering them, this showroom is also our way of encouraging Filipinos to invest in real estate," Mr. Robles added.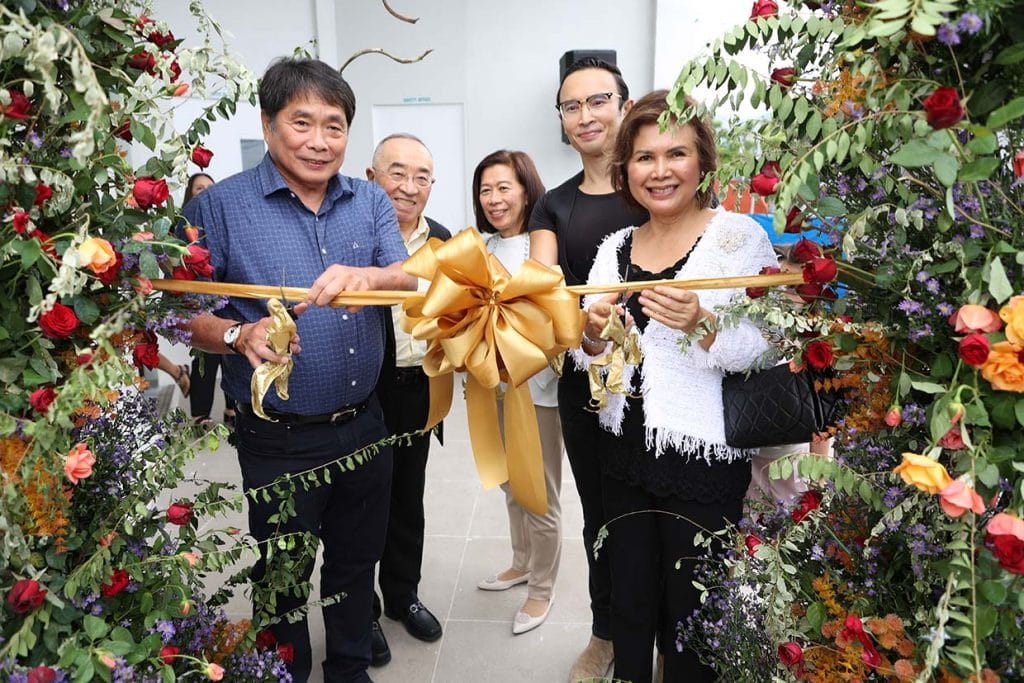 Gracing the launch were some of Cebu's most prominent families and personalities including Cebu City Mayor Michael Rama, who took the time to thank Sta. Lucia Land for its long standing partnership with the Cebuanos. Also present were Sta. Lucia Land president Exequiel Robles; MSY Holdings president Martin Philip Yeung (as representative of Diamond Hiland); Hong Kong tycoon Carlos Yeung and his wife, Cebu's illustrious dame Mariquita Salimbangon Yeung; Sta. Lucia Land director and treasurer Mariza Santos-Tan; Sta. Lucia Land brand ambassador and versatile actress Bea Alonzo; and representatives from the Lhuillier family.
Making the event more whimsical are the riveting performances from some of Cebu's own talents, musicians and dance troupe—the perfect way to kick off the unveiling of the 128 Nivel Hills showroom.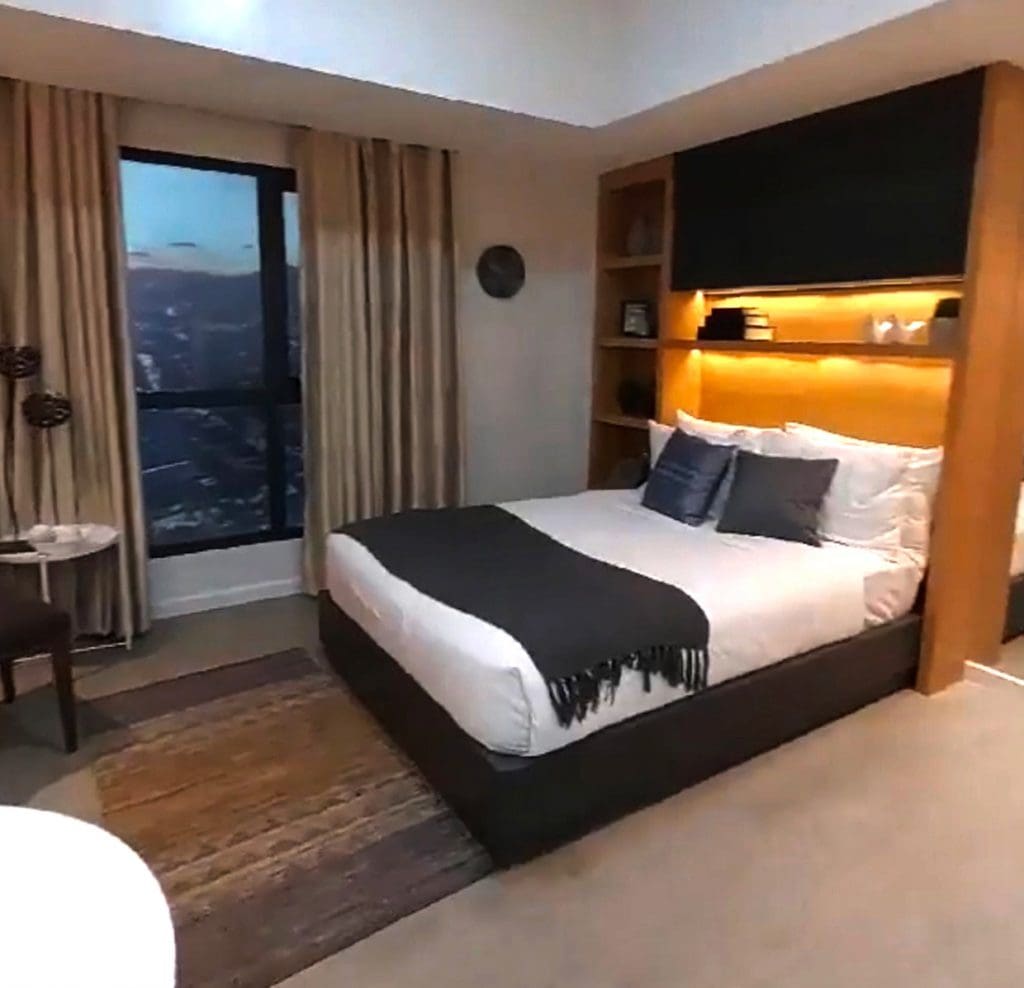 "The results are very encouraging as people now see the value of investing in real estate such as condominiums and condotel units. Whereas before it was really the overseas market that enjoyed the benefits and perks of a condotel investment, now with the launch of 128 Nivel Hills we have also seen a rising interest and appreciation from our local buyers," said Sta. Lucia Marketing president Liezel Tuason-Magpoc.
"Despite the pandemic, we're getting good results so far, with our first tower's take-up now at 30 percent in just four months. Currently, majority of the units sold are condotels. Our sales team has been actively marketing this concept as one way to earn, hassle-free, from your property investment," she added.
For his part, Martin Philip Yeung in his speech expressed appreciation to Sta. Lucia Land for its continuing trust and partnership with Diamond Hiland. He likewise expressed optimism for the project as the province continues to recover from the pandemic.
Yeung believes that part of the reason why many people are interested to invest in 128 Nivel Hills is because the unit pricing is also extremely competitive for the Cebuano market—especially since it's located in one of the most premium areas in the city. This upcoming project is expected to become a highly coveted address in Cebu.
"You have to really strategically situate your pricing where it is actually reasonable that professionals can also afford," Leung said.
To know more about 128 Nivel Hills, call Sta. Lucia Marketing at (032) 222-5381 or (0917) 808-3503
#BrandedUP