For Federal Land chairman Alfred Ty, the opening of MITSUKOSHI Mall in the Philippines is a dream come true and it took eight years for that to happen.
"It took eight years to get to this dream," Ty said last week at the soft opening of MITSUKOSHI BGC.
But the dream has become a reality; the long wait is over. Today, Filipinos and foreigners alike can enjoy a taste of authentic Japanese life right here in the Philippines.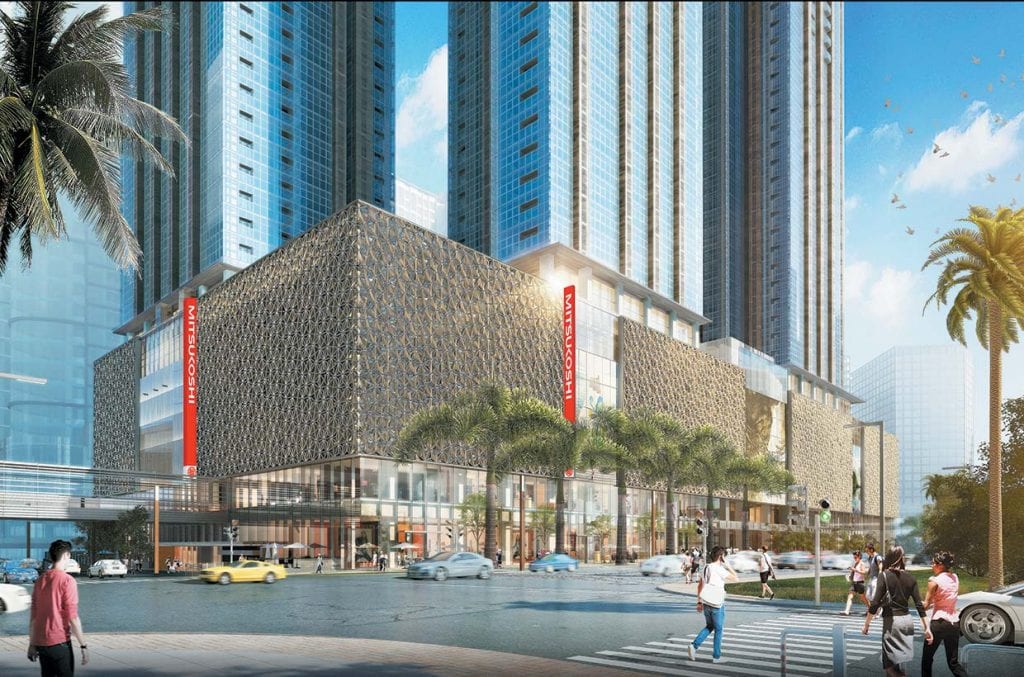 Says federal land on this new development
Found at the podium level of The Seasons Residences in Bonifacio Global City, MITSUKOSHI BGC is a lifestyle destination within this Japanese-inspired, four-tower, mixed-use project.
MITSUKOSHI BGC is a tripartite development of Isetan Mitsukoshi Holdings Ltd., one of the largest department store groups in Japan; Nomura Real Estate Development Co., Ltd., a Japanese real estate giant, and the Philippines' Federal Land Inc.
Japanese designer Asao Tokolo, whose work has been seen around the world through his design of the victory ceremony podiums and emblem during the Tokyo 2020 Olympics, showcased his globally renowned aesthetic for MITSUKOSHI BGC.
The podium design features a geometric pattern on the exterior façade, a modern take on the traditional Japanese hemp leaf. The leaf shows diverse connections, also symbolizing a bridge between our two countries.
Inside, guests are in for a visual treat thanks to the design of NOMURA Co., Ltd., a leading Japanese interior design company best known for spaces that are experience-driven, with expertise in the creation of retail spaces, museums, libraries, and other cultural centers.
In MITSUKOSHI BGC, you will find distinct elements of traditional Japanese design, with structures such as "Sando," or a road approaching a shrine or a temple, and "Tori-niwa," or a street garden. Found at the entrance of the mall is this eye-catching monument, "Joining Hands" which symbolizes camaraderie between the Philippines and Japan.
Seen for the first time outside of japan—mitsukoshi's lion
What will welcome patrons by the entrance of MITSUKOSHI BGC is MITSUKOSHI's emblematic lion statue. It will be the first time the lion will be installed outside of Japan, and what an honor it is for the Philippines to have this symbol of Japanese tradition and innovation, as well as the company's enduring spirit of hospitality, in the country.
Redefining the Manila lifestyle
MITSUKOSHI BGC aims to elevate the Filipinos' shopping experience, from its renowned hospitality to the retailers they will carry.
Explore the spaces and find a curated yet varied array of local and international brands, a mix of restaurants both familiar and new to Filipinos, a Japanese grocer, bakery, salad bar, and a specialty beauty store.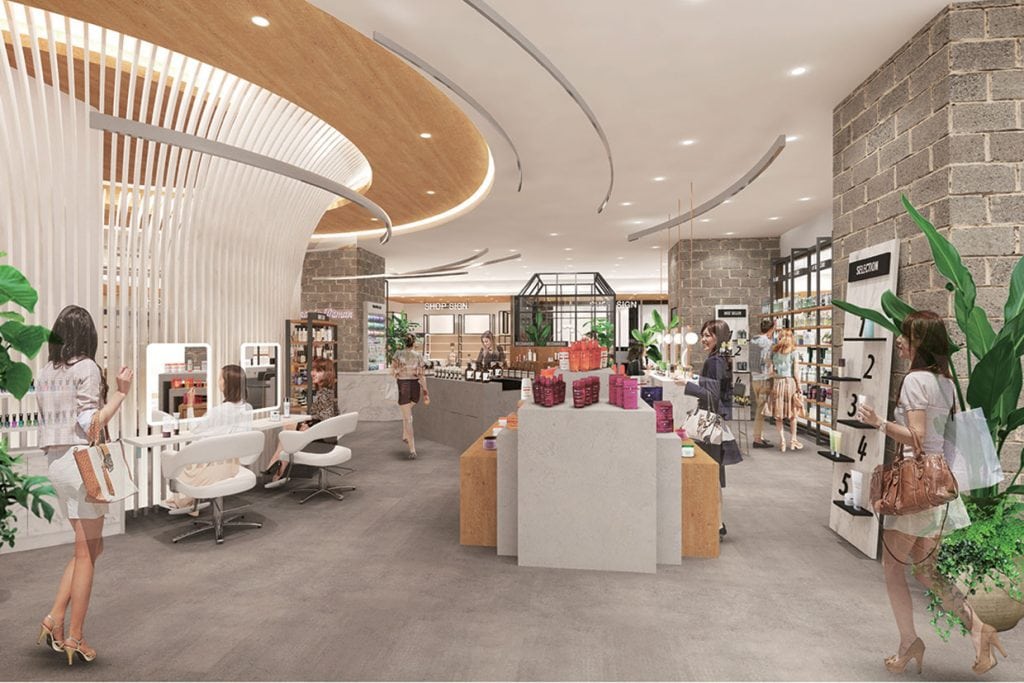 The entire staff of MITSUKOSHI BGC, including the sales staff of retailers, and staff of partner companies such as cleaners and security guards, have gone through extensive customer service training and will continue to do so with periodic seminars.
Guests can expect courteous, well-trained staff throughout MITSUKOSHI BGC.
This dedication to customer service and satisfaction is a core value for Isetan Mitsukoshi Group and will be reflected in not just the frontliners of MITSUKOSHI BGC, but in each person who works within its premises.
Be essential, be you
Shopping in Japan is an experience in itself, and MITSUKOSHI Beauty finally brings the full experience to the Philippines.
Find natural and organic cosmetics from brands you will see within MITSUKOSHI Beauty's gorgeous displays which will have drugstores and brand-name cosmetics.
Hunt for Waphyto, E STANDARD, and La CASTA—all these brands which are making their debut in the Philippines.
Curated salon services will also be available in MITSUKOSHI Beauty. In collaboration with KIYOSA Japanese Total Beauty, the salon will offer Japanese- quality treatments such as nail, eyelash, and hair blowout services. What was one of the best-kept secrets of Manila's elite is now accessible to all.
And since you will also find an extensive lineup of Japanese drugstore cosmetics brands, which are highly popular with Filipino travelers to Japan, there won't be a need, anymore to head to Japan to purchase your favorites—MITSUKOSHI Beauty is bringing them to you.
A feast for your senses
The basement level of MITSUKOSHI BGC continues the tradition of "Depachika", which are food markets found inside Japanese department stores.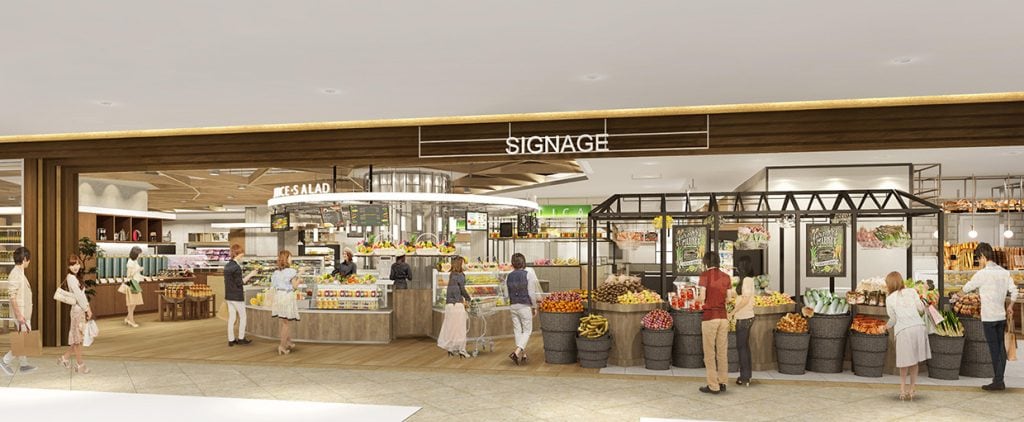 MITSUKOSHI FRESH will be the city dweller's dream of a supermarket. It will carry both popular local brands and authentic Japanese goods, hard-to-find delicacies such as frozen fish and sashimi which will be air-freighted straight from Japan. It will offer only the freshest, highest-quality goods that you won't find anywhere else in the Metro.
ISETAN MITSUKOSHI THE FOOD, an original brand from Isetan Mitsukoshi Group, will carry a nice selection of ready-to-eat meals such as Japanese-style beef curry, soup, and Japanese mixed rice. There is even a Sake & Shochu section where you can enjoy a glass of liquor with your fresh sushi to round out your authentic Japanese meal.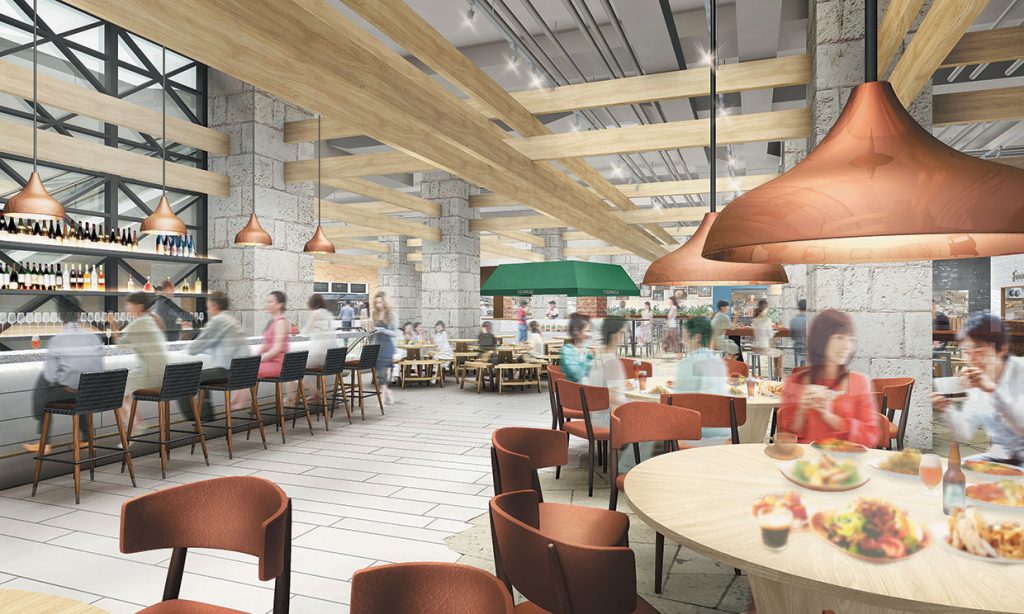 For fresh food on the go, look no further than "The Bakery," another in-house brand that will offer more than a hundred types of high-quality bread and pastries. Look for thick-sliced white bread and deep-fried "curry bread," both staples in Japan.
For the health-conscious, WILDFLOUR CAFÉ+BAKERY will delight you with a salad bar using high-quality and fresh ingredients! And for those who are fans of
Ikomai, be sure to drop by their kiosk for that delicious Japanese finger food such as stick-tonkatsu!
Indeed, experiencing the best of Japan is now accessible to Filipinos at MITSUKOSHI BGC.