Whenever we think about Payatas, a literal dumpsite, we automatically think of families living in depressed areas and of people working hard jobs like scavenging and selling wares on the streets. We're not wrong to think that because most of the 28,152 households and families in Payatas are indeed living under harsh conditions.
Three of the most pressing problems in the area are poverty, child labor, and people resorting to risky and undignified occupations. These are the reasons why a new Livelihood Training Center is being opened in Payatas. Spearheaded by the National Union of Bank Employees in partnership with the Korea Financial Industry Foundation (KFIF) and the UNI Global Union Asia & Pacific Regional Organization (UNI Apro), the new center aims to create alternative livelihood projects for the people in Payatas so they do not need to depend on garbage scavenged from the Payatas dumpsite.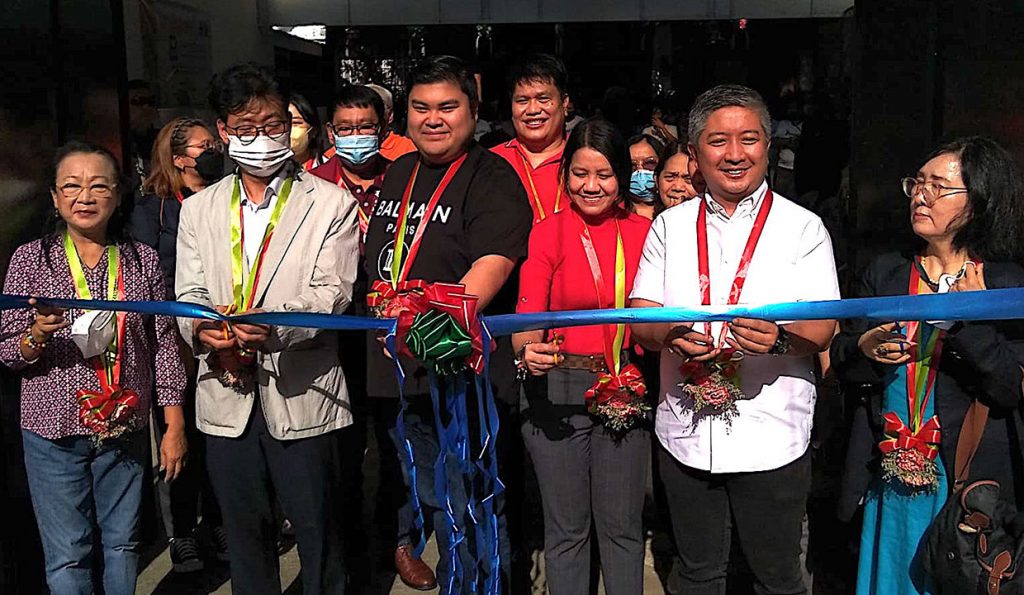 The Payatas Training and Livelihood Program is funded by the Korea Financial Industry Foundation (KFIF). Local partners include the Technical Education and Skills Development Authority (TESDA) Women's Center, the Karapatan ng mga Kababaihan sa Lipunan, Inc. (KABALIN), the Department of Labor and Employment – Makati Tripartite Industrial Peace Council (DOLE-MTPIC), and Barangay Payatas.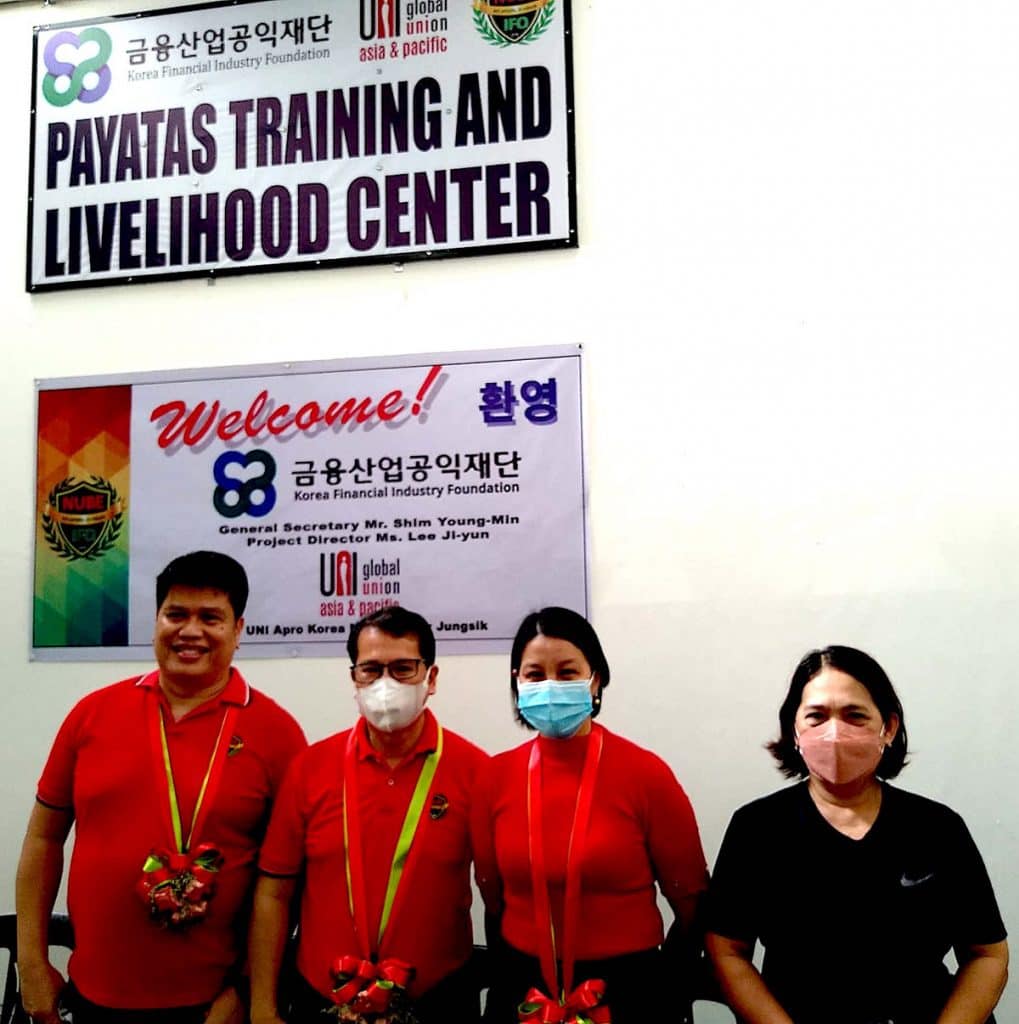 Launched last November 22, 2022, the Center will not only serve as a venue for training sessions, it will also provide the necessary equipment and tools to turn garbage and recyclables into marketable products.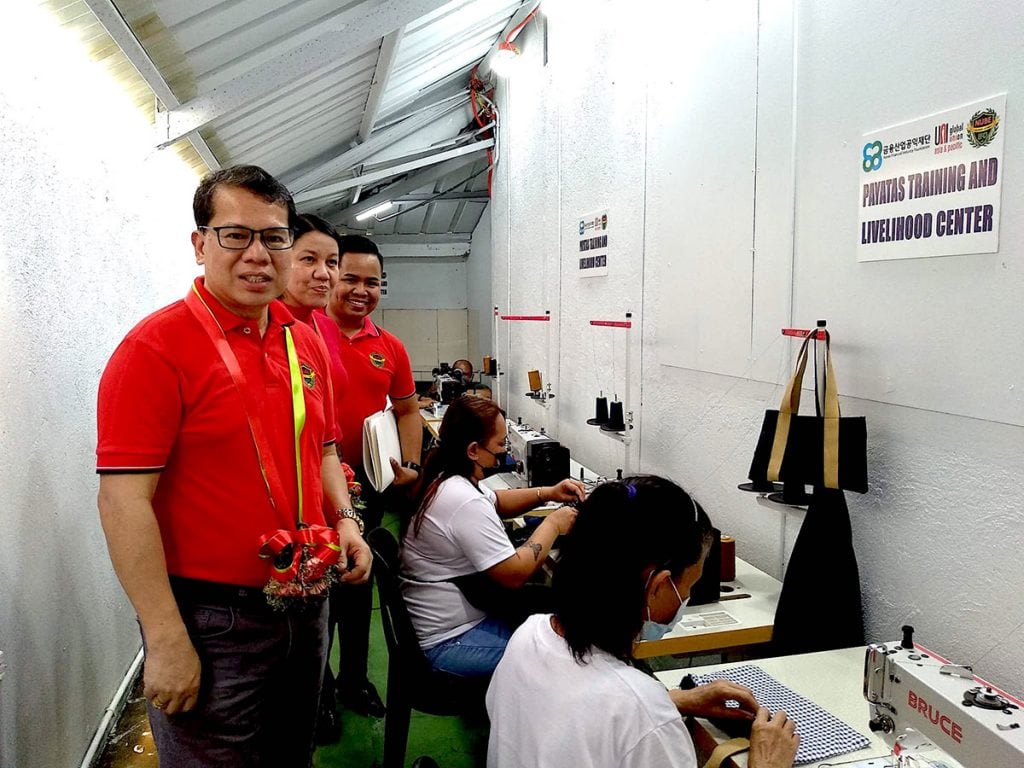 This project is a continuation and improvement of the Payatas Outreach Program initiated by the National Union of Bank Employees (NUBE) and the UNI Global Union Philippine Liaison Council (UNI-PLC) in 2004. For seventeen (17) years, thousands of underprivileged children became beneficiaries of the NUBE-IFO/UNI-PLC Feeding and Rehabilitation program, as well as its Back-to-School and Scholarship programs. During the pandemic lockdown, NUBE/UNI-PLC also shared food items with the Payatas community through its "Isang Kilo Mula sa Puso" campaign.