Landco Pacific Corp. takes its sustainability thrust seriously, shared its CEO Erick Manzano.
In fact, he said, the company has been doing sustainability initiatives way before investors urged private corporations to change the way they do business, to make it more sustainable.
Sustainability is in its DNA after all, as a company that is part of the MVP Group, the sprawling business conglomerate chaired by tycoon Manuel V. Pangilinan.
Leadership in Energy and Environmental Design
Landco's developments CaSoBē and Club Laiya in Batangas, for instance, are LEED-registered. LEED stands for Leadership in Energy and Environmental Design (LEED).
These developments are recognized for their long-term sustainable value, especially wide open spaces as well as scenic bike lanes around the beach properties.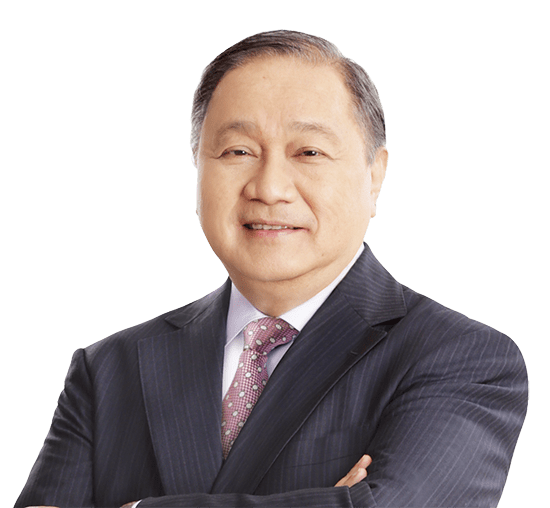 The LEED rating system is developed by the U.S. Green Building Council, the foremost program for buildings, homes and communities that are designed, constructed, maintained and operated for improved environmental and human health performance.
"The LEED registration of our leisure tourism estates in Batangas is part of our long-term and holistic commitment to economic, social and environmental sustainability programs. Landco initiates these programs, not to simply achieve recognition but because it's the right thing to do. Our focus is to leave a lasting and sustainable legacy for the next generation," Manzano says.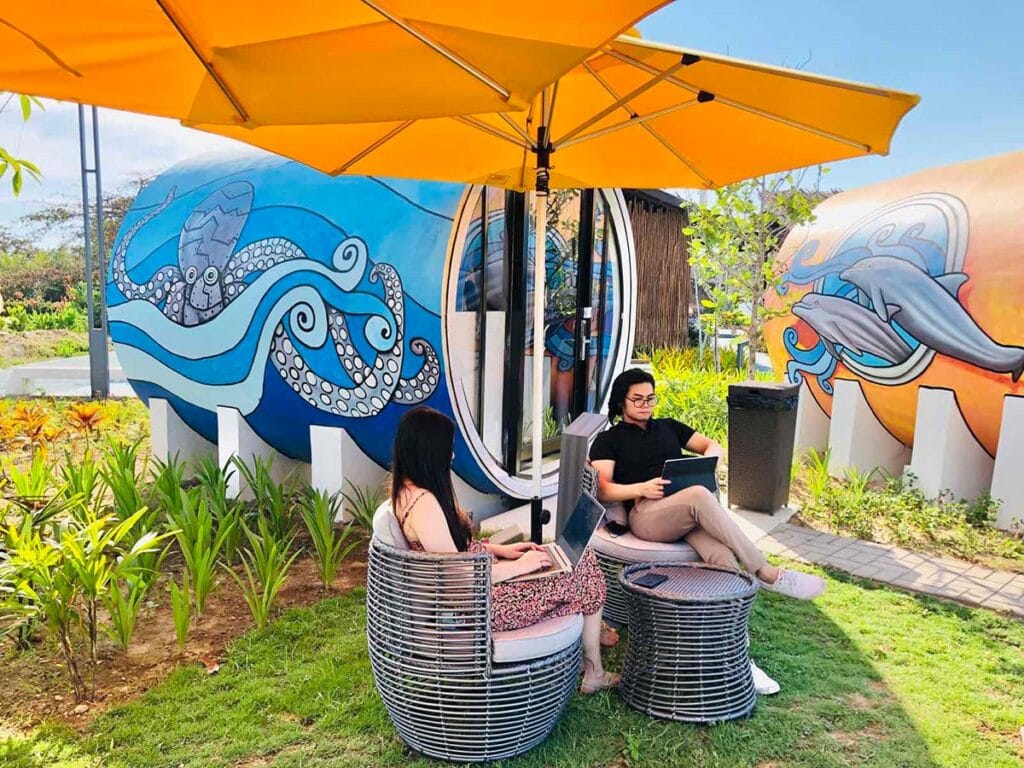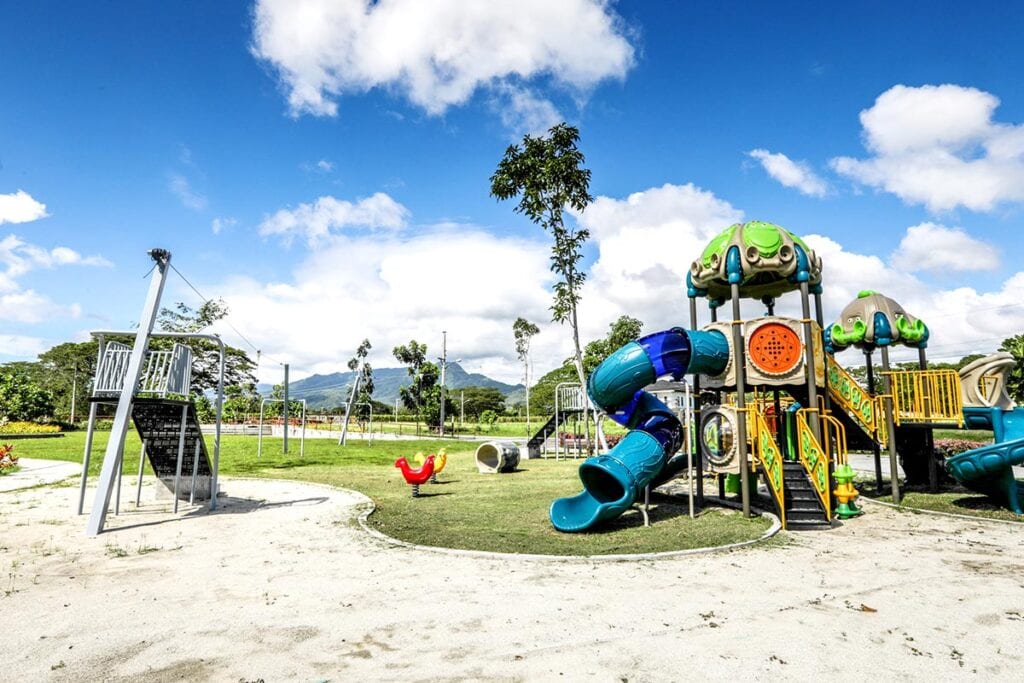 "Landco delivers the physical and institutional infrastructure of the BeachTowns of CaSoBē and Club Laiya to preserve the seaside communities and the localities' unique facets as tourist and leisure destinations. Our team works closely with our property architects, designers, investors, lot owners and Batangas community at large to foster green and sustainable undertakings," he adds.
Water recycling
Landco is the first developer to implement double piping in its horizontal projects.
Wastewater is treated and piped back for toilet flushing, car washing, watering plants, and other uses.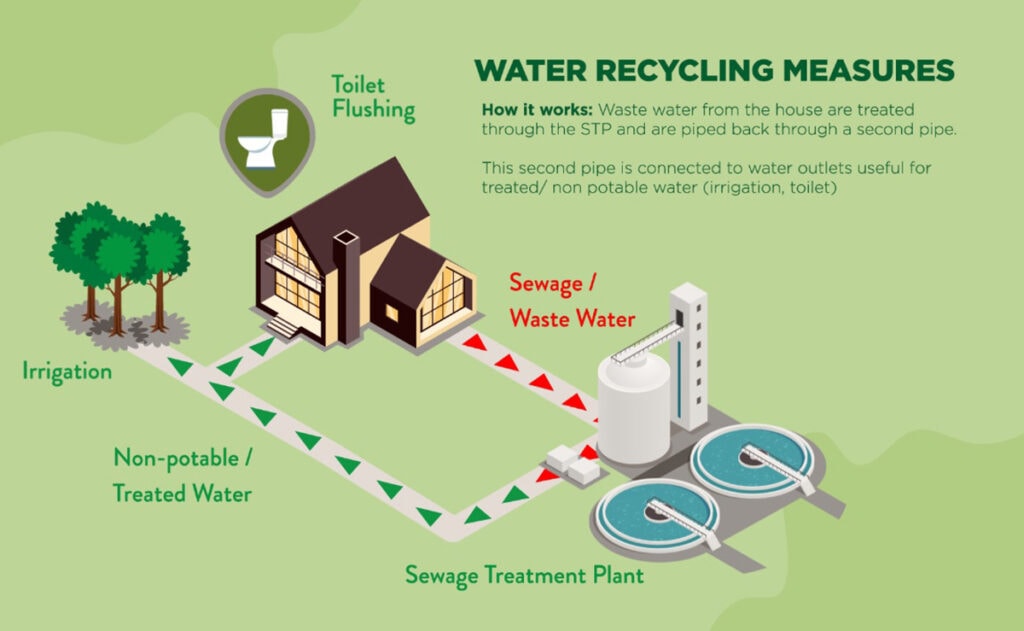 The Spinnaker at Club Laiya for instance, is the first vertical development to use double piping. This Beachfront Condotel is also aiming for EDGE Certification.
Landco's Crusoe Cabins, meanwhile, was the first hospitality operations to get the EDGE Certification in the Philippines.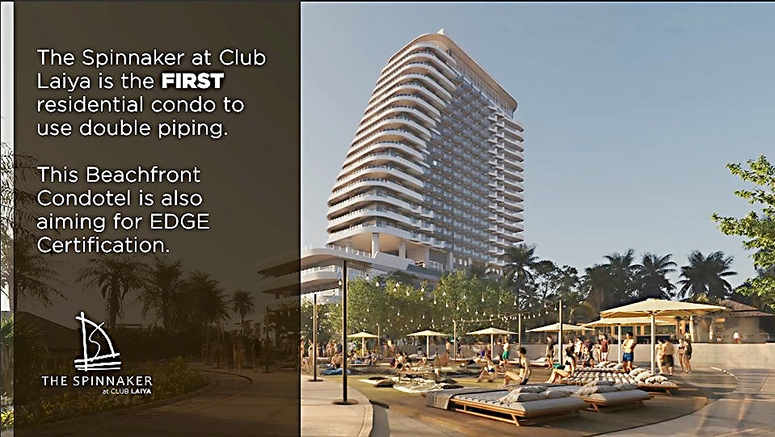 Environmental conservation
As a developer, Landco encourages overall environmental conservation efforts in its properties. Livelihood projects for the local community are likewise undertaken.
MVP Group's Sustainability Efforts
Landco, indeed, is part of the MVP Group which is leading private sector efforts toward sustainability.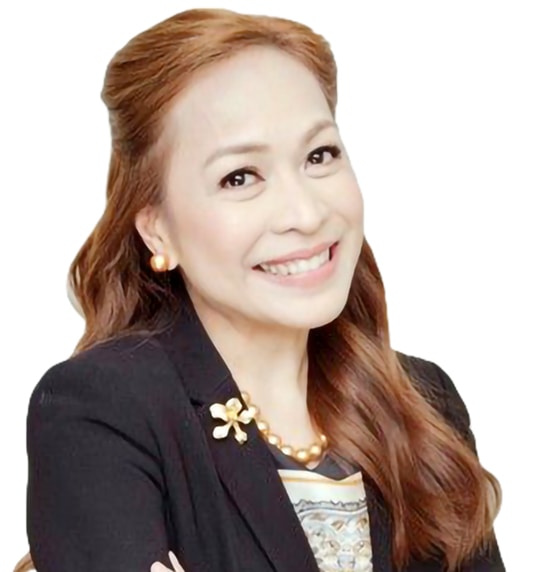 The Metro Pacific Investments Corp., for instance, has been taking steps to manage its economic, environmental, social, and governance (EESG) impacts, says MPIC Chief Finance, Risk and Sustainability Officer Chaye Cabal – Revilla.
"We have always been driven by our purpose to put sustainability at the heart of our group's business agenda, to ensure our business resilience and to safeguard our existence as humanity. We cannot afford to just watch from the sidelines but rather, we should be at the forefront,"Cabal-Revilla said.
"Just as we are at the forefront of delivering essential services to our nation," she added.
Here are some of MPIC's sustainability efforts, as reported by Chaye-Revilla in a press briefing on November 9:
Integrating Sustainability with Business Strategy
Manila Electric Co. (Meralco) has committed to secure 1,500 megawatts of its power requirements from renewable energy sources in the next five years in full support of the Department of Energy's Renewable Portfolio Standards.
Investing in Environmental Protection Programs
MPIC supported the livelihood of around 800 members of the City Fisheries Aquatic Resource Management Council by providing fishing boats or bancas to eight barangays in Muntinlupa.
Maynilad also turned over three solar paddle wheels aerator water treatment system that improves the quality of water in rivers and lakes, to the City's Lake Management Office.
Beyond utilizing the boats to bolster the livelihoods of these fisherfolk, they will likewise be used to conduct clean-up drives in Laguna Lake.
Metro Pacific Foundation's Shore It Up! launched a municipality-wide underwater and coastal clean-up in Mabini, Batangas and collected over 100 kilograms of trash.
Waste obtained from the clean-up will be converted into environmental points for MPIC under its waste management program.
Maynilad also conducted a series of river clean-up drives in Muntinlupa City to help improve the quality of water in tributaries that flow into Laguna Lake. More than 1,600 sacks of solid waste were collected by estero rangers during the 14-day clean-up drive along the Magdaong and Alabang-Bayanan rivers.
Aligning with Global Best Practices on Sustainability
For these efforts and more, MPIC won the most coveted Finance for the Future Award for Embedding an Integrated Approach (Listed Companies) at the 10th Finance for the Future Awards held on October 4, 2022 in London.
A partnership between Accounting for Sustainability, Deloitte, and the Institute of Chartered Accountants in England and Wales, the Finance for the Future Awards recognized organizations and individuals that support the integration of sustainability into financial decision-making.
After a rigorous three-stage judging process, MPIC bested seven other international and equally competitive publicly listed companies from across the globe.
MPIC maintained the highest level 'A' rating in the Global Listed Infrastructure Organization Global Real Estate Sustainability Benchmark ESG Index for Infrastructure for the second straight year – sole recipient in emerging markets category.
MPIC spearheaded the first MVP Group Sustainability Summit held virtually on November 4 and assembled an impressive line-up of global environmental, social and governance experts.
Indeed, the MVP Group, its companies including its boutique property developer Landco, are all walking the sustainability journey.
Thus, for Landco's homebuyers and investors, this means investing not just in quality developments but in a better future as well.