Imagine living in a forest haven surrounded by trees and crisp mountain air.
Imagine waking up in a forest sanctuary which is just a few steps away from the vibrant beach scene of San Juan, Batangas.
Imagine a beach or vacation home artfully created to your liking — whether it's a no-frills modern-day nipa hut, a trailer van converted into your own hip space, a simple island home or a modern vacation villa.
Imagine being part of a residential enclave with your own charming private cul-de-sacs, and with luxurious amenities including a 232-linear meter swimming pool with a 1,600-sqm water surface area, nearly cutting through the whole community.
Welcome to Club Laiya's Premier District where all these imaginings and dreams can come to life.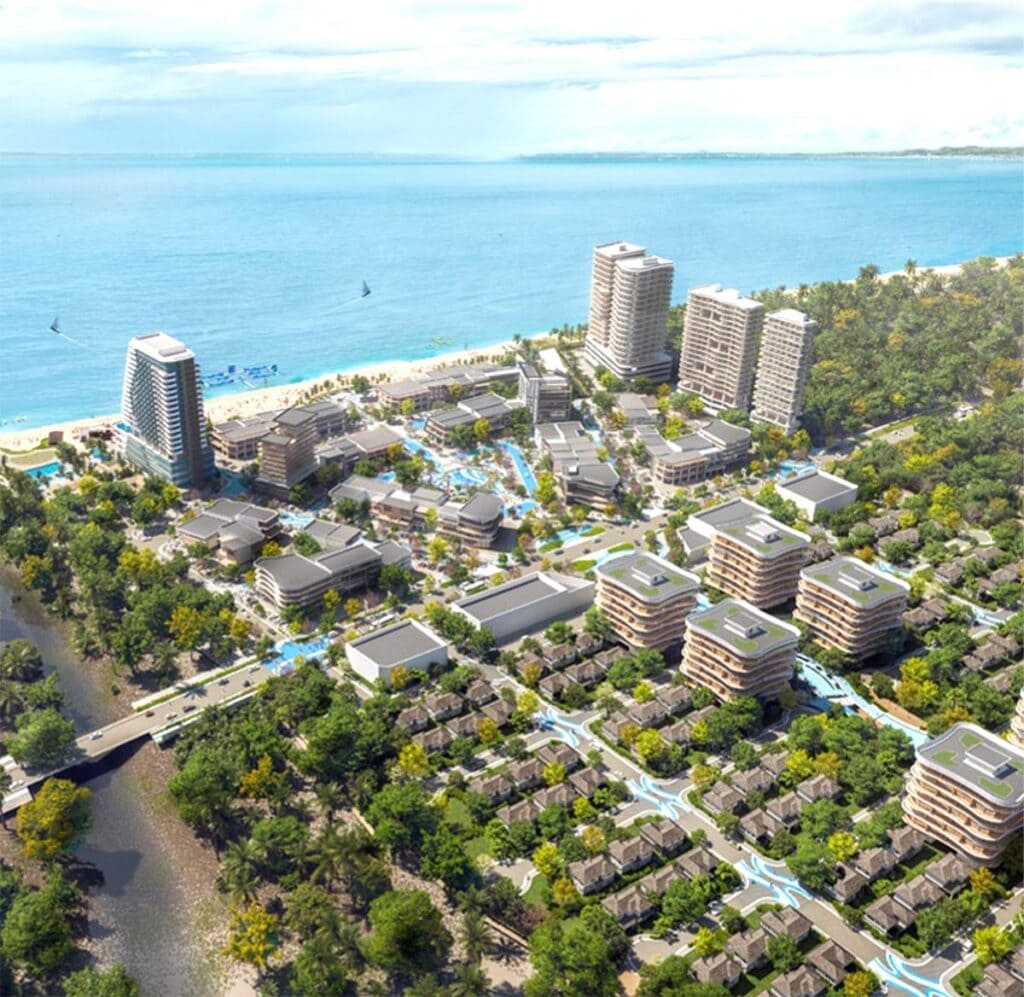 "This is a sustainable beachside forest community. The village is just 250 meters away from the shoreline. We're making this a really 'kick-ass' (kind of development)," Landco CEO Erick Manzano tells Property Report PH.
An Oasis in a lush forest community
Indeed, Premier District in Landco BeachTowns Club Laiya in San Juan, Batangas is a gated resort
and lush forest community perfect for those who value a serene environment and a broader scenic view of Laiya's mountains and greenery.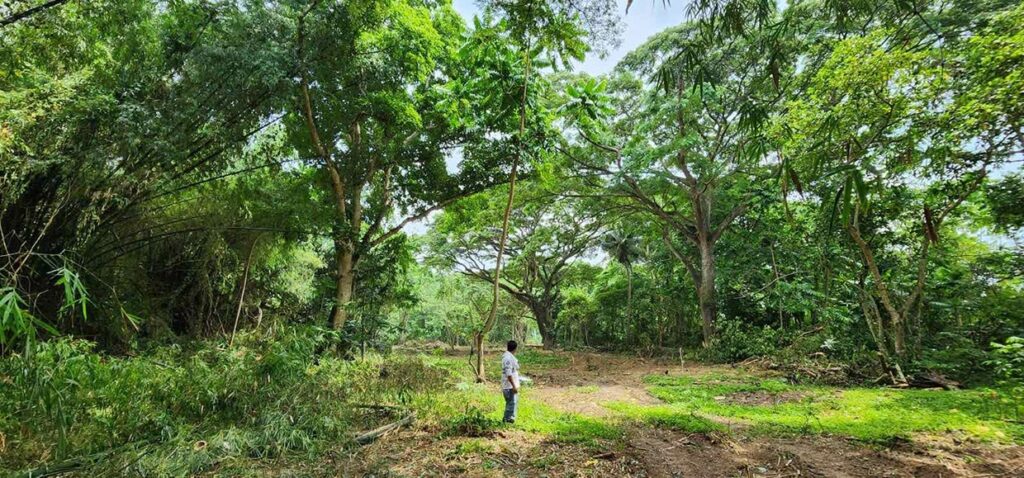 It is a master-planned residential development within the 24-hectare Club Laiya – a popular destination among leisure seekers and tourists, that is about a two-hour drive from Metro Manila.
Behind this forthcoming development is Landco Pacific Corp., (Landco).
A wholly-owned subsidiary of Metro Pacific Investments Corp. (MPIC), Landco is an upscale property developer which has been creating world-class leisure communities, breathtaking resort-inspired condominiums, and luxury home communities in the Philippines for more than 30 years now.
Perfect for residents and investors alike
Premier District is perfect for owners and investors alike. They can choose from any of the community's 191 lots, each with an average size range of 300 square meters to 529 sqm and with an expansive view of the serene environment.
The community is a little more inland yet within walking distance to the beach.
Enjoy the amenities
Residents can enjoy different amenities within the enclave.
The Premier District alone features sports and multi-purpose facilities. Each landowner will have exclusive access to its swimming pool, which will have an area exclusive for lot owners—141 linear meters; mini parks where children and the entire family can play and make memories; and urbanized forest trails around its entire perimeter.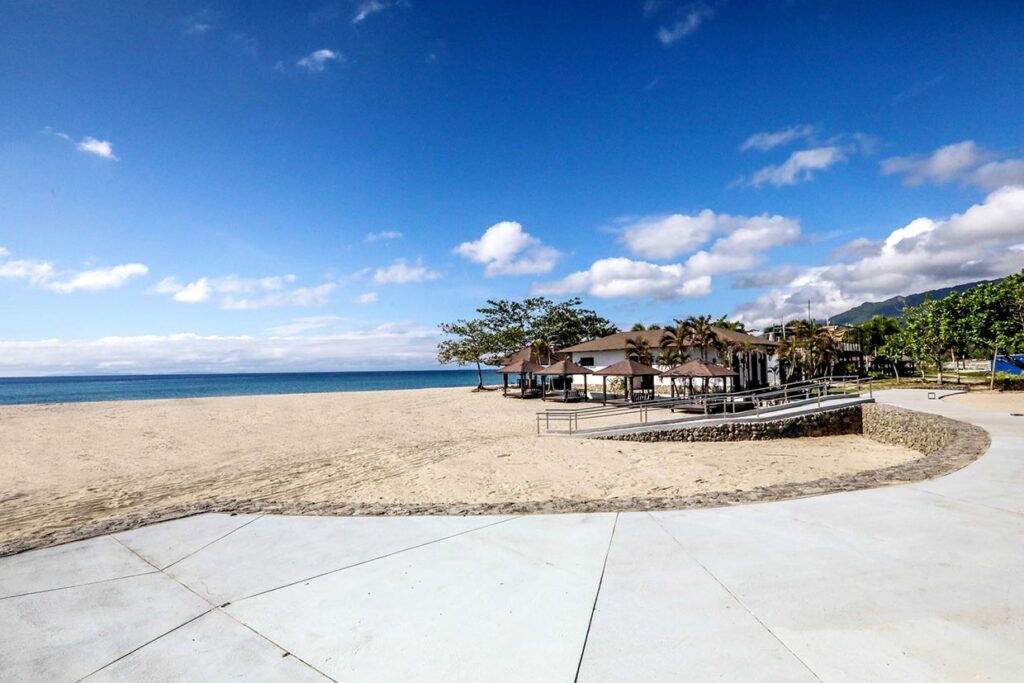 Aside from these facilities, they can also enjoy Club Laiya's beach.
Furthermore, fully paid and amortizing lot owners of the Premier District will also enjoy special discounts to Club Laiya's leisure facilities which are managed by Landco's Millennial Resorts.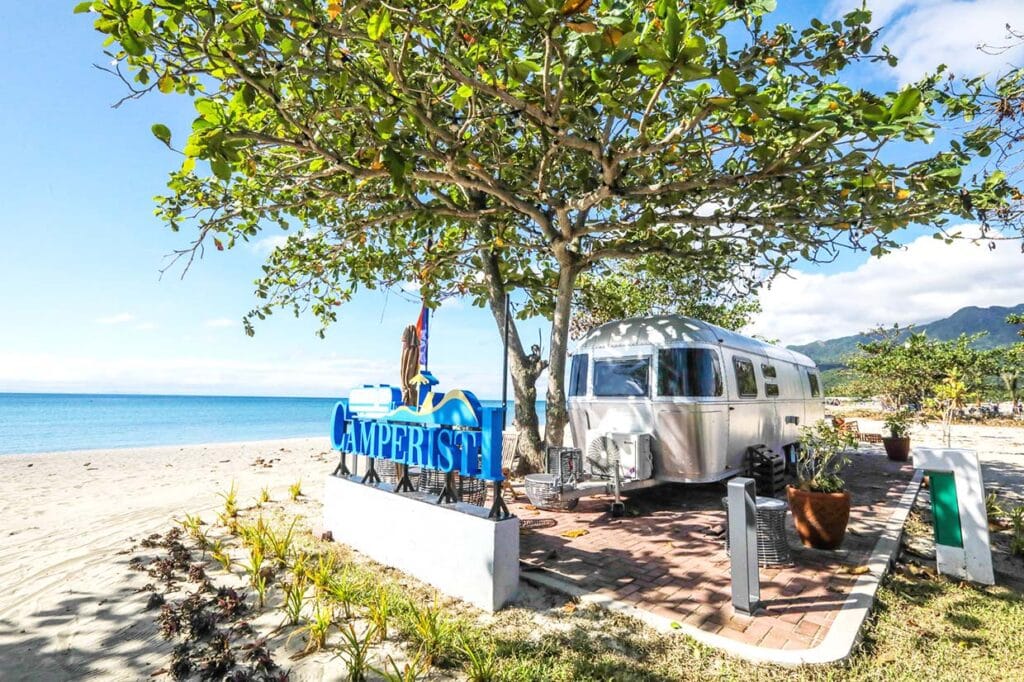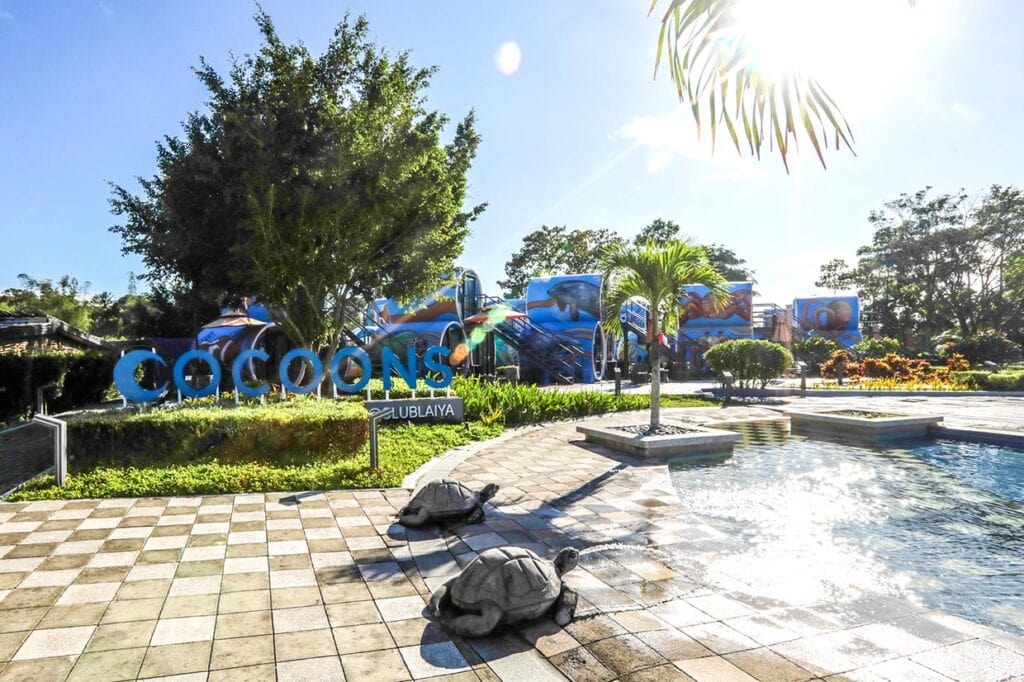 These include the Laiya Beach Club with lap and infinity pools; 33 Cocoons, the unique cylindrical sleeping pods complete with modern amenities which have become popular among tourists; the Camperisti, a modern glamper van right next to the beach; Capt. Barbozza restaurant and bar; and the soon-to-rise The Isle event space.
Build your own dream beach home
As if all these offerings aren't enough, Premier District lot owners also have the option to design their own dream home.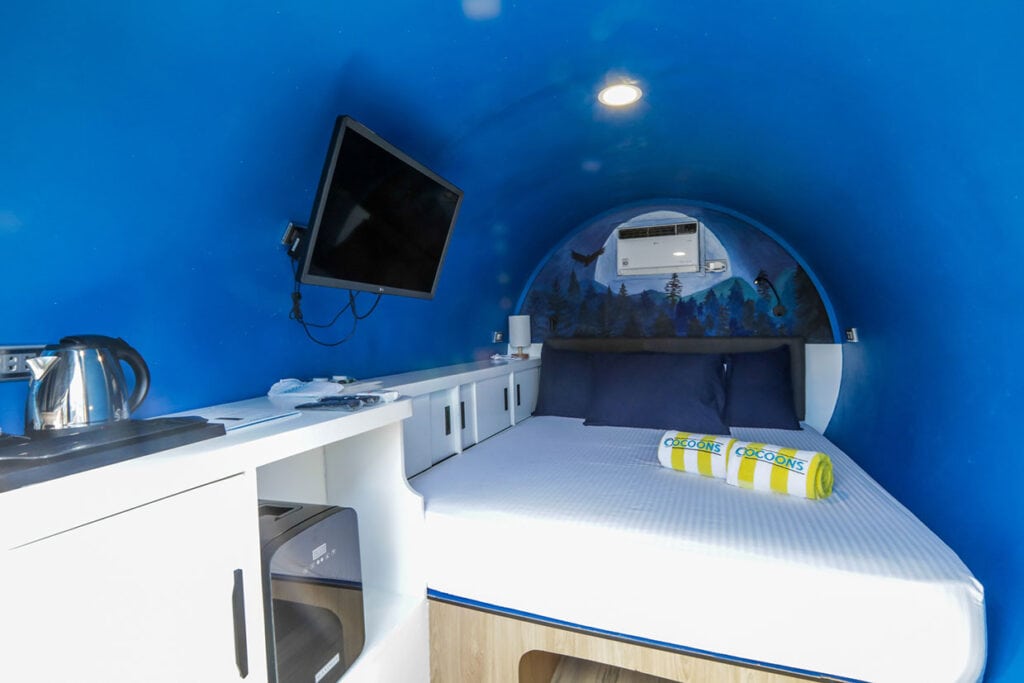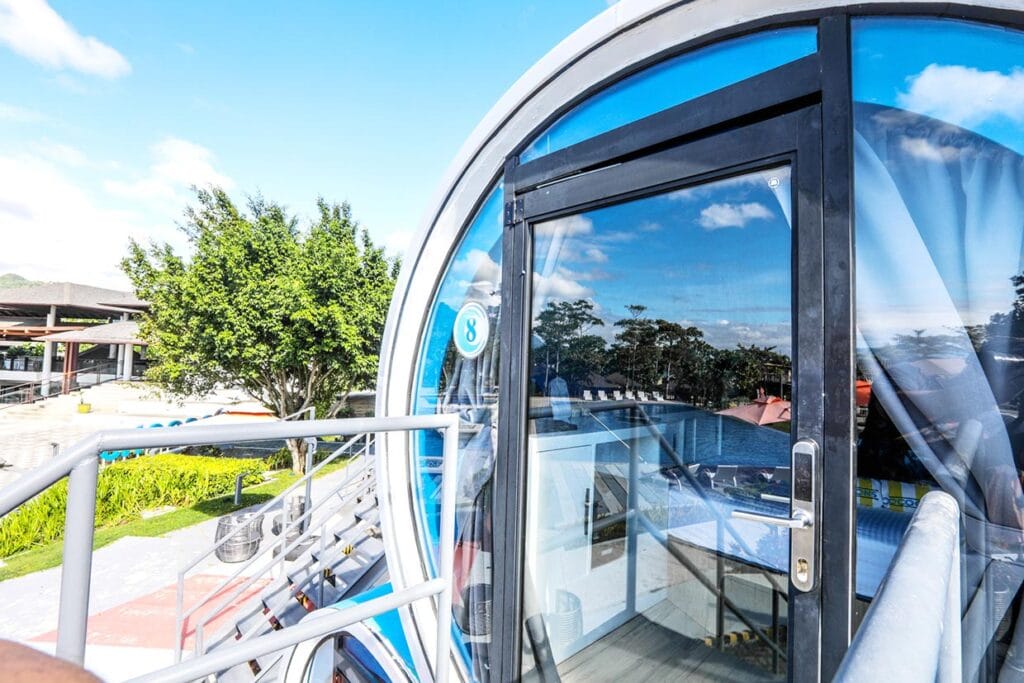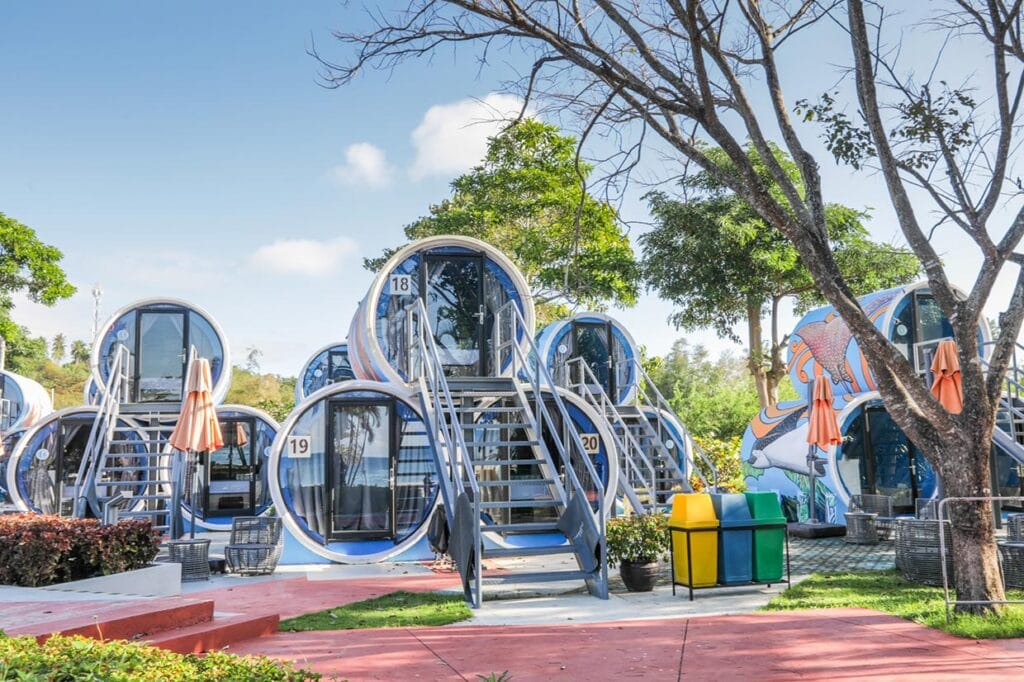 Landco allows lot owners to convert their home into a bed and breakfast place or a vacation rental or unique homes that can be signed up for popular travel apps like AirBNB, says Gerard Penaflor, Landco vice president.
A sustainable community
The best part about the Premier District is its commitment to sustainability, says Manzano.
Landco, in fact, has been adhering to the tenets of sustainability long before sustainability became a buzzword among companies and investors.
Thus, Club Laiya is an eco-friendly development. It is Leadership in Energy and Environmental Design (LEED)-registered for the properties' sustainability program.
For one, there's double-piped water management system, which allows wastewater to be treated and piped back for car washing, watering plants, and other uses, Manzano explains.
"Thus, the water savings is exponential," he says.
Environmental conservation efforts and livelihood projects for the local community are likewise undertaken.
In all, this means that residents and investors of the Premier District are not just enjoying the environment but caring for it as well for the succeeding generations.
Indeed, the Premier District is where living close to everything that nature can offer — but also within a convenient distance from Metro Manila — is possible, marking another legacy by Landco, which through the decades has been making Filipino dream homes and luxurious living come to life.