With a knack for spotting locations that are ideal for Filipino families to build their futures in, Vista Land sees Iloilo as the next big thing in the Visayas. Life is relaxed here, yet ready for growth and transformation. This 2022, Vista Estates, Vista Land's collection of stunning cities within cities, is launching Georgia in tranquil Iloilo, redefining the new city center and central business district.
Building dynamism cloaked in gentility
Georgia by Vista Estates, is being masterplanned to replicate Georgia, the American state—and its namesake. Mention Georgia to anyone, particularly its three colonial cities Savannah, Atlanta, and Augusta, and one calls up images of opposite yet complementing cityscapes. While Savannah and Augusta are known for its lush gardens, white-pillared mansions perched on half-pint lakes and shadowed in centuries old weeping willows, Atlanta has a more urban and progressive vibe, boasting of imposing skyscrapers, expansive highways, and a vibrant business, arts, and culture scene.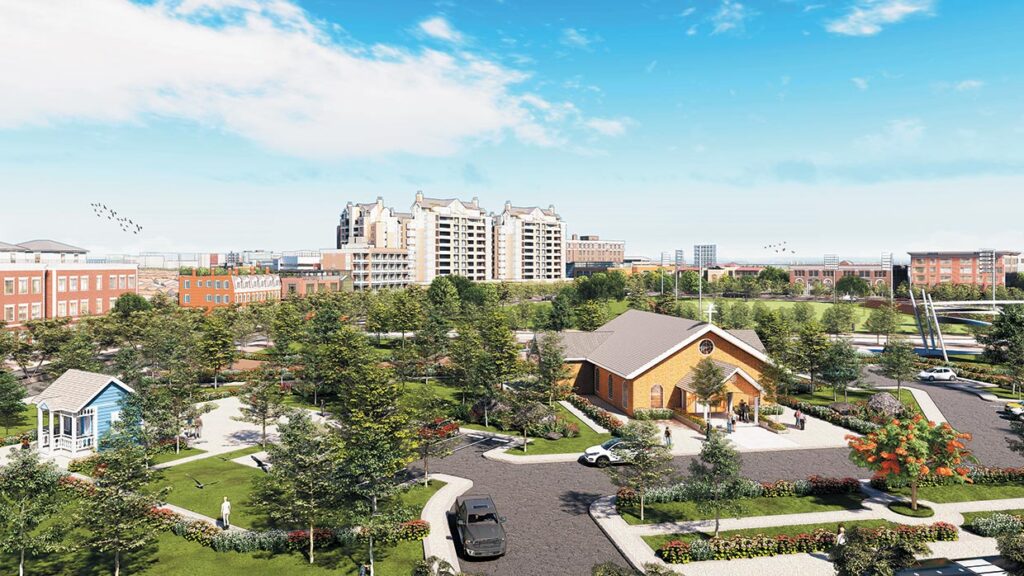 Despite its shift in the 20th century into manufacturing and service businesses––four-fifths of the jobs in the state are in services: including real estate, trade, construction, transportation, and public utilities—Georgia has managed to keep much of its heritage alive. The city is a dazzling convergence of some of nature's impressive expressions with pockets of modern and highly-industrialized hubs. Georgia boasts of 48 state parks and numerous wildlife preserves strewn across, and within, the majestic Blue Ridge mountains and the Appalachians, bedecked with maple, hemlock, birch, and cypress, to the marsh grasses that sway along the entrancing Georgian coast. The city is the number one pecan producer of the world, and has also dubbed itself the "Poultry Supplier of the World." However, industry continues to make its stamp in this southern metropolis. It is also a manufacturing hub renowned for its assembly lines of automobiles, machinery, electrical and electronic supplies, transportation equipment, textiles and apparel, paper and lumber, chemicals, plastics, and of course, food. Coca Cola was invented in Georgia, and still remains the city's pride. This perfect synergy of countryside and enterprise is the inspiration for Georgia by Vista Estates—destined to become Iloilo's biggest lifestyle destination.
Tranquility versus vitality — here, they synchronize
Georgia by Vista Estates is a dream development. Beyond melding the natural wealth and beauty the idyllic city offers with the industrial and residential expansion from Iloilo province's central business district, Georgia also plays perfectly into the serene disposition of the Ilonggos while catering to their just-as-innate entrepreneurial temper. So if you want things calm one day and vibrant the next, Georgia will give you just that––and more.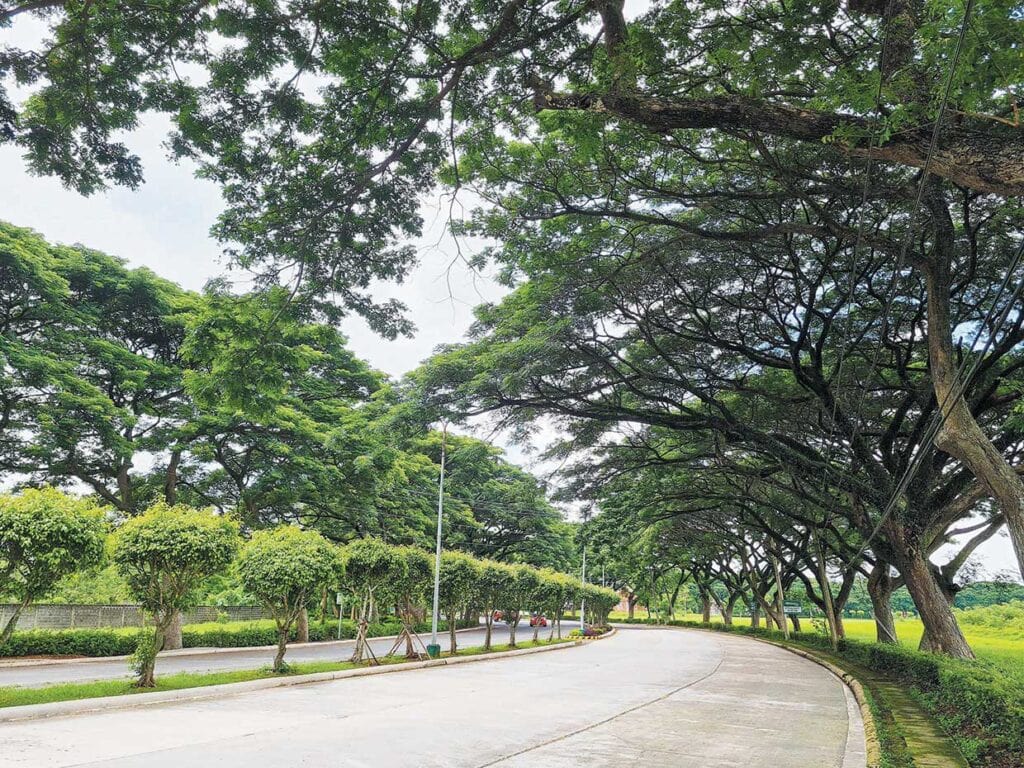 Taking its design cues from the sprawling estates of the "Old Colonial South," Vista Estates is planting vertical and horizontal residences, and a central lifestyle hub in the middle of a sprawling estate. Homes and mid-rise buildings in the genteel colors and textures of stucco, stone, and brick peek out from parks, plazas, and trellised trails studded exquisitely with a variety of cooling water features. An orchestra of bubbling water, whistling bird song, and leaves rustling with the breezes plays all day to calm and revitalize weary spirits. Interestingly, this nature-inspired complex that the development will gift to its residents will cocoon a vibrant and interactive central node named for one of Georgia's most beloved cities: Atlanta. A tribute to the bustling city next door––and its residents' dreams for modern, hip, and, energetic lifestyle choices–– Atlanta will be a nexus complete with the iconic Vista Mall surrounded by a trendy hotel for the guests, and mid-rise mixed-use residential towers called Augusta Residences for the residents. There will also be office spaces, a hospital, and a wellness and leisure hub all designed to elevate the lifestyle of the locals and investors.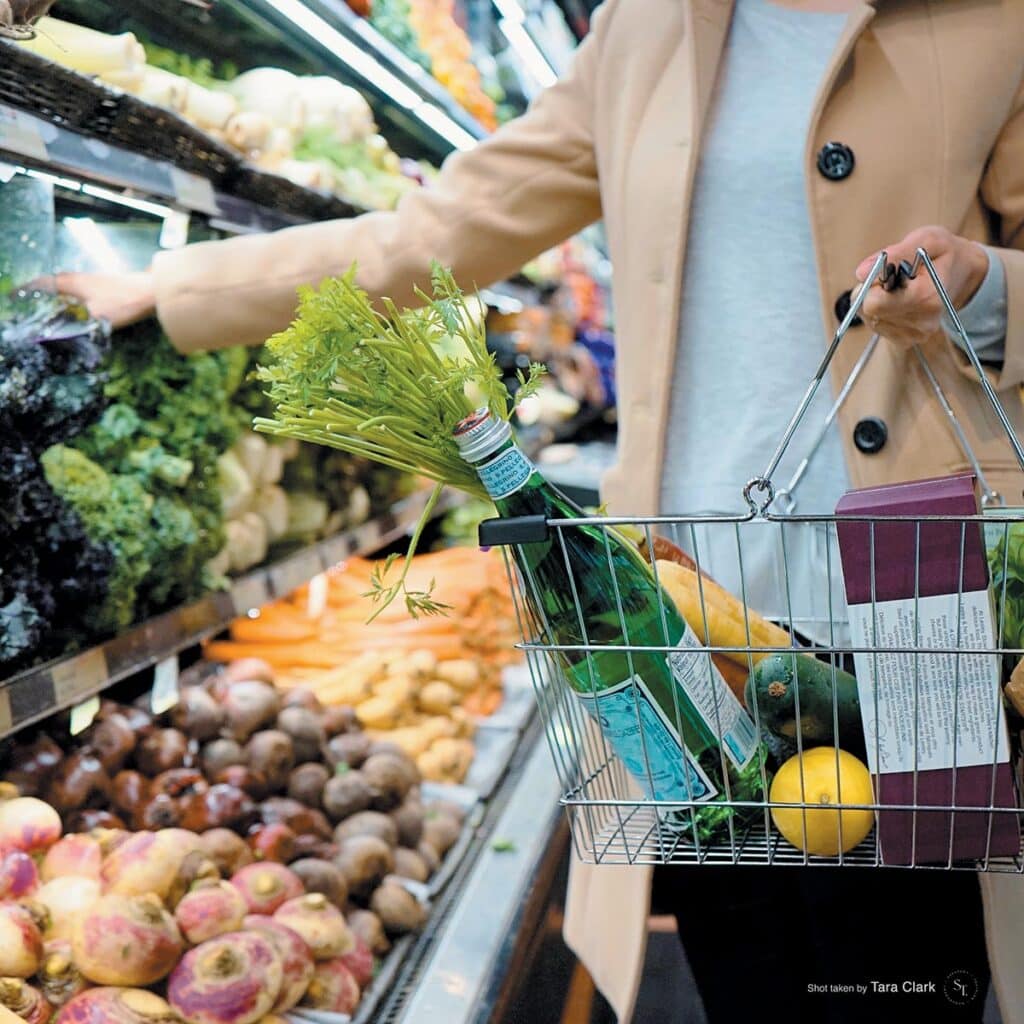 Savannah will be the development's laidback, more neighborly, and more suburban node. Much like the Georgian city it is inspired by, this charming escape will offer a horizontal residential development, a FIFA standard football field, and a church. There will also be a second commercial development, to give Georgia's residents a plethora of leisure and entertainment choices. Savannah's building style, in keeping with the development's inspiration, will continue to pay homage to the breathtaking colonial architecture and landscapes well-preserved in the deep South.
The third district will be named after Georgia's second-oldest city, Augusta, known for its history and Southern charm. It will feature a mix of cozy vertical abodes and commercial strips replicating the vibe of this well-loved city — rows of eclectic restaurants offering soul-satisfying cuisine, and novel retail concepts that will marry the best of fashion and lifestyle.
Find a better way of living
Vista Land is investing into these masterplanned developments, making good on its promise to its homebuyers and investors to continue creating superior offerings, and more importantly, delivering excellent long-term investment growth.
Ready to aspire for amazing? Explore Georgia by Vista Estates.
Visit vistaestates.vistaland.com.ph or follow on Facebook and Instagram .