What started as a humble hardware store along Quezon Ave. in Quezon City in 1997, has become the country's trusted and leading home improvement and construction supplies retailer.
Bringing top-of-the-line products and home solutions to Filipinos, the Philippines' giant home retailer has been a reliable, trustworthy and excellent source of innovative and quality products for the homes.
It carries the most extensive product selection of local and international brands. From tiles, sanitarywares to plumbing, furniture, home interior, building materials, hardware, electrical, appliances, and other DIY items, Wilcon Depot satisfies the needs of even the most discriminating shopper.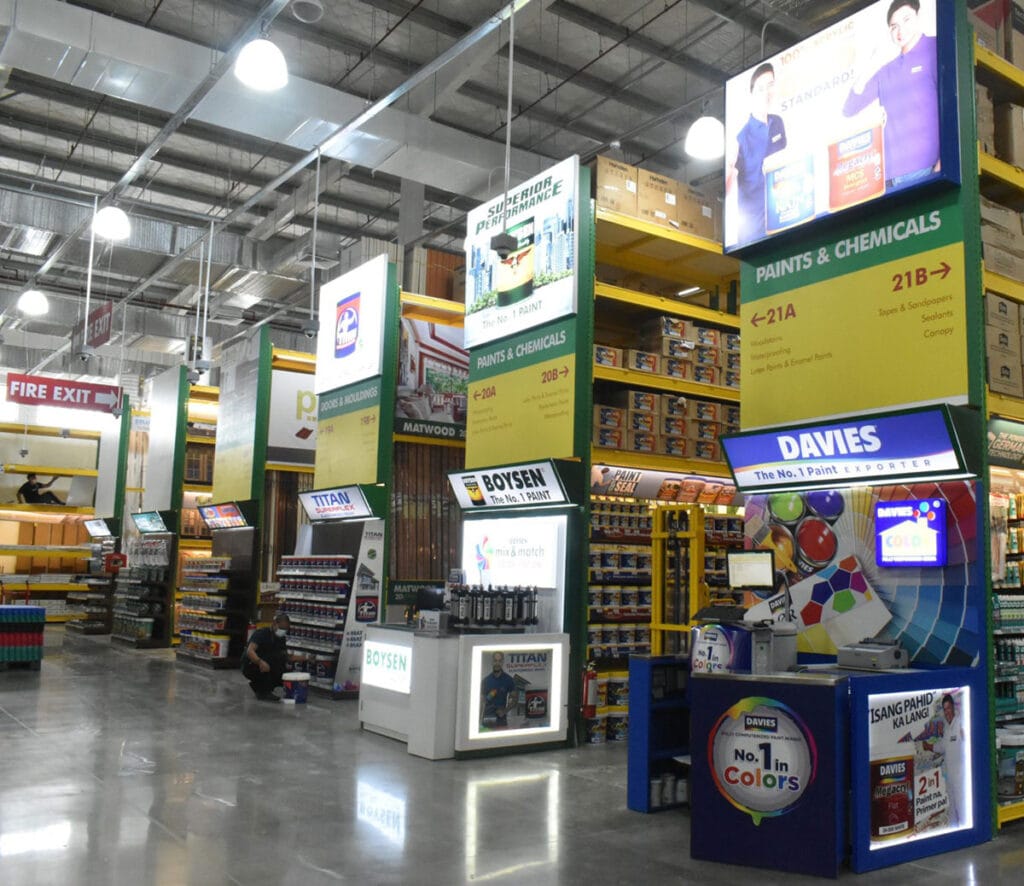 In 2003, Wilcon launched its first big-box format depot store in Las Pinas. It carried a wide range of products and offerd quality service. In 2009, the company introduced Wilcon Home Essentials, a mall-based format retail store, which caters the needs of DIYers.
"Wilcon has truly come a long way since its humble beginnings, and it has been made possible with the support of Filipino families and home builders,, who continue to put their trust in our products and services," Wilcon Depot president and CEO Lorraine Belo-Cincochan said during the launch of its 75th store in Gapan City, Nueva Ecija, on April 29.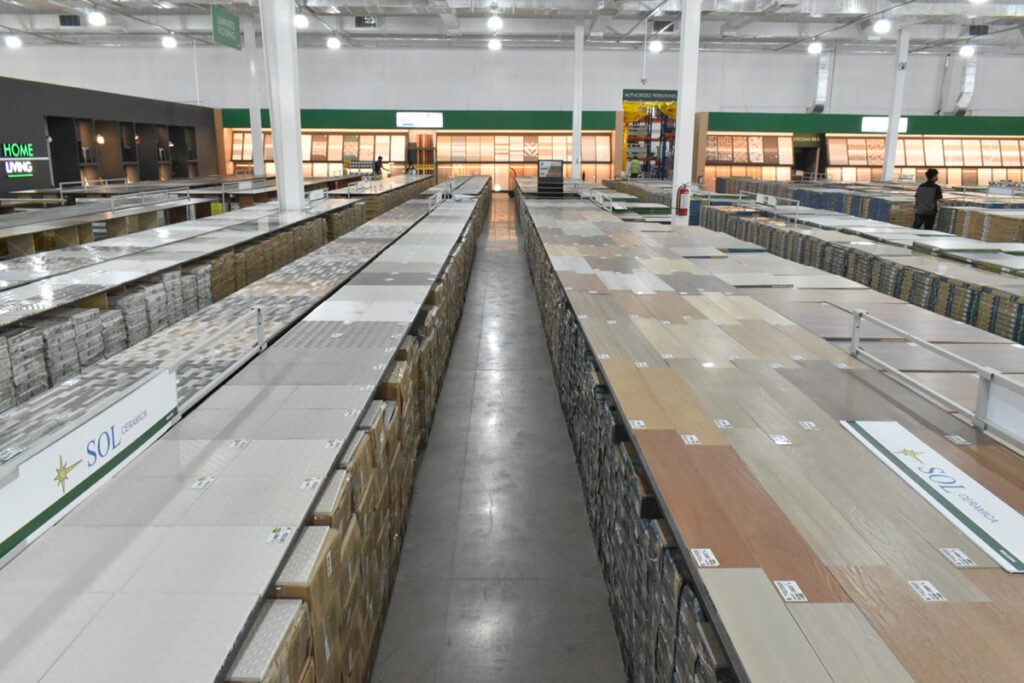 "I am humbled that we are slowly reaching our goals to serve every key city and locality across the country," Cincochan added.
Through the years, Wilcon continues to expand and provide home-building solutions.
Wilcon now has 18 branches in Metro Manila and 62 stores in key cities and municipalities of Luzon, Visayas, and Mindanao, wherein 71 are depot stores and 9 are home essentials stores.
It revolutionized the construction-supply industry by providing a convenient shopping experience for Filipinos. Each Wilcon Depot store is air-conditioned, has ample parking spaces, coffee shops (for depot outlets), and offers nationwide delivery service, interior design consultation, recreation corner for children, tile-cutting service, product installations, and repairs.
As part of fulfilling its #FlyingHighTo100 store expansion campaign. The company aims to have 100 operating stores nationwide by 2025, barring any unexpected external factors.
Customer shopping experience
The premier home improvement retailer provides consumers not only with top-grade quality products, but also, with utmost customer satisfaction. It has redefined the home and building shopping experience through its Design Hub, Home Living Showroom, Tile Studio, and Architects, Builders, Contractors, Designers, and Engineers (ABCDE) Lounge, including their value-added services such as ample free parking spaces, reliable delivery service, and tile cutting service.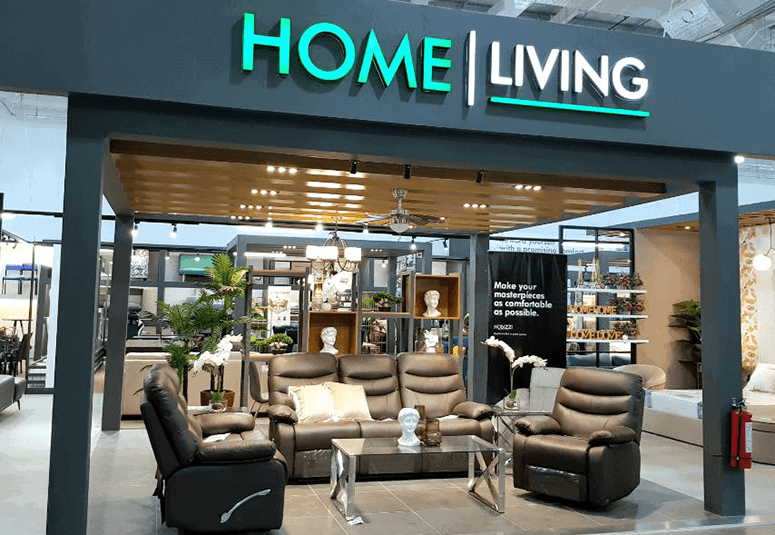 Wilcon also launched the Home Living Section in all of its branches nationwide. It is a new store feature that showcases beautiful vignettes. Here, customers can get tips on arranging accessories into a gorgeous still life that creates a mood and makes your room look polished and pulled together.
Sustainability
Spectrum, a subsidiary of the Manila Electric Company (Meralco), has partnered with Wilcon Depot, Inc. for the country's giant home retailer's move towards sustainability. Meralco has installed a total of 1,306.46-kilowatt peak of solar photovoltaic (PV) systems for its branches in Antipolo, General Trias, Tayabas, Jaro, and Makato.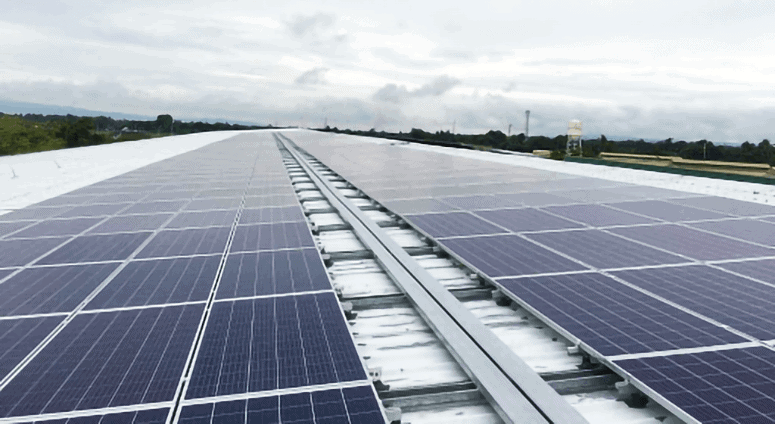 The solar project launch was held at the Wilcon store in Antipolo.
"Wilcon Depot has partnered with Spectrum in support of our sustainability journey as they speak quality, character, and excellent service in each project. We are thankful to have such an outstanding organization in enabling Wilcon to achieve our sustainability goals," Cincochan enthused.
Meralco introduced Wilcon to Spectrum, its renewable energy solutions arm, to help install solar panels in all of its operating stores nationwide.
Frictionless home shopping
With its goal of providing frictionless home shopping experience, valued customers can also shop online at Wilcon by visiting shop.wilcon.com.ph. They can also choose to have their items delivered right at their doorsteps or choose to pick them up in-store.
Wilcon also offers Browse, Call, and Collect or Deliver, and Wilcon Virtual Tour services to complement the in-store shopping experience. In addition, it provides contactless payment options like bank transfers, GCash, PayMaya, Instapay, PesoNet, WeChat, and Alipay for customers' convenience.
Its valued customers can also enjoy exclusive perks and discounts through its Wilcon Loyalty Mobile App that allows customers to earn and check their points and convert their purchases to rewards after signing up. The app is available for download at the Google Play Store and App Store for free.
Anniversary promo
In celebration of its 45th anniversary, Wilcon Depot will be giving away special prizes through a raffle promo exclusive to Wilcon Loyalty Members. For every P5000 worth of single receipt cash or card purchase made in the month of October, Wilcon Loyalty Members are entitled to one entry in the anniversary promo. Eligible customers must register their entry online by encoding their details via www.wilcon.com.ph/45yearspromo.
The cut-off for registration and submission of entries will be on Nov. 5, 11:59 p.m., while the electronic raffle draw will be held on Nov. 11, 2 p.m. at the Wilcon Depot Main Office in Quezon City.
Winners from different branches around the Philippines will receive a P200,000 Wilcon Gift Certificate which will be validated through their original copy of the winning official receipt, sales invoice, or e-receipt.
Promo period is from Oct. 1 to 31.
For inquiries, visit https://wilcon.com.ph/45years-promo-mechanics.
#BrandedUp