It's called the City of Gold and rightly so but there's really so much more to this Middle Eastern country than its glistening gold.
Dubai, part of the United Arab Emirates, is truly golden in so many ways — from its vibrant souks or markets that sell anything and everything, from jewelry to Viagra-like pills—to its mind boggling architectural marvels such as the famed Burj Khalifa, the highest observation tower in the world.
I haven't even mentioned the gastronomic adventure that one will surely embark on in Dubai? Or the exhilarating edge-of-your seat and action-packed Dubai Desert Safari?
There are indeed many things to enjoy and discover in Dubai. A day isn't enough but perhaps, neither is a lifetime.
If you have 48 hours to spare in Dubai, here's some of the places to see and visit: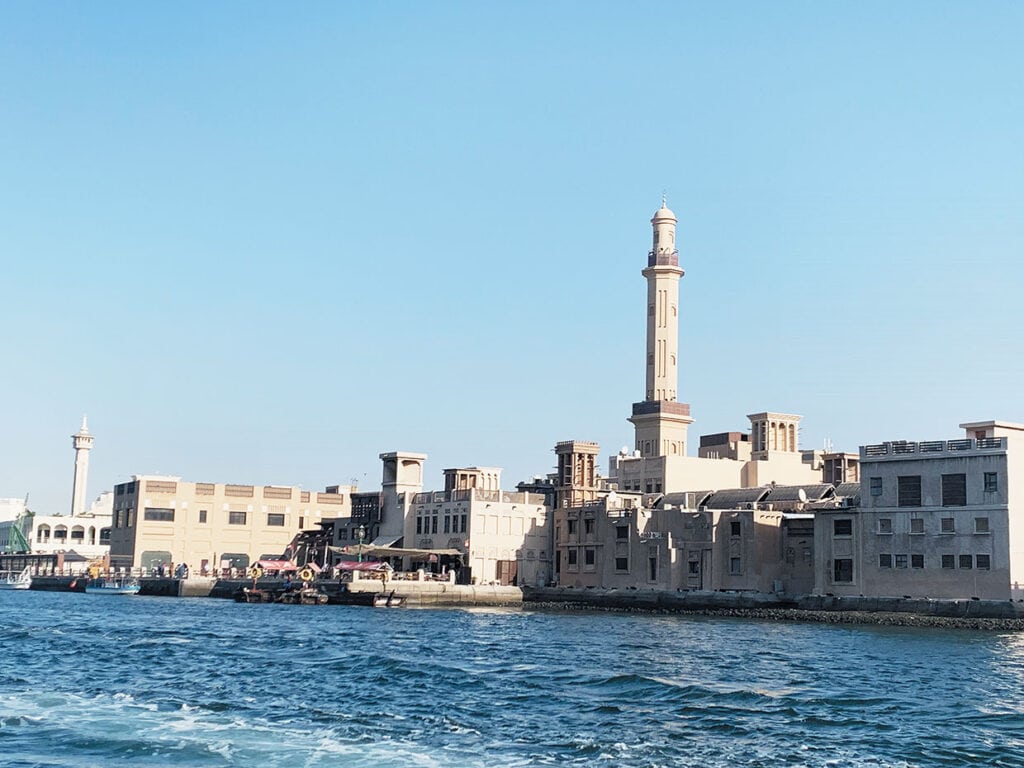 Al Shindagha Museum
This can be your first stop in Dubai. It is a heritage museum that shows the rich history and culture of the emirate and tells the story of its past and future.
Here, you will learn about human innovation which has shaped Dubai through the centuries.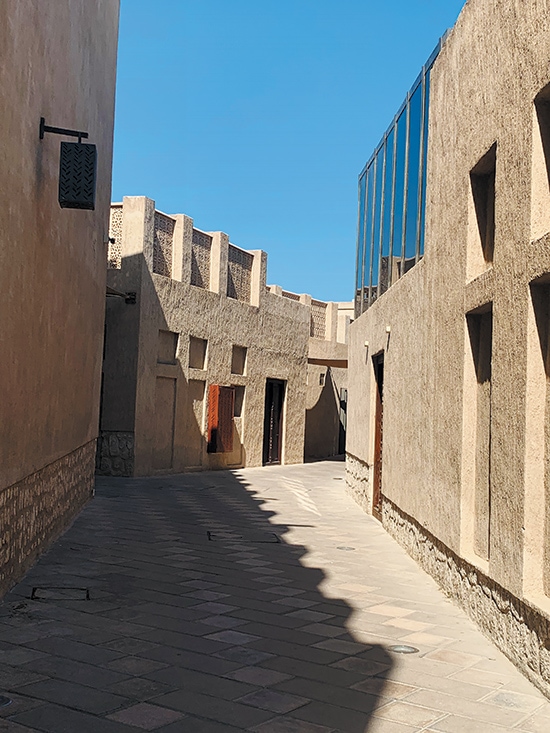 You will see heritage houses including The Perfume House, the Jewelry House, Crafts Museum, the Coins Museum, etc.
There's really a lot to see as you walk from one house to another. Be prepared, however, for the scorching desert heat so be ready with a scarf or an umbrella.
Al Fanar Seafood Market
By the time you're done with the walking tour, you are tired and hungry so it's time to feast on local food at Al Fanar Seafood Market.
Al Fanar Restaurant, in its own words, "pays homage to the old Dubai of the 1960s through the flavours of authentic Emirati cuisine. This rustic-chic eatery sits in a traditional house that has seen and reflected Dubai's transformation. Nostalgic and cosy, Al Fanar tells the city's stories through fresh food."
Grand Souk Deira
No trip to Dubai is complete without a visit to the souks. There are so many souks all over Dubai.
Grand Souk Deira is a great place to start if you want to buy gifts and authentic Arabian goods. It is located just outside the Spice Souk's entrance.
You will be overwhelmed and giddy with excitement. It is no doubt a feast for the senses.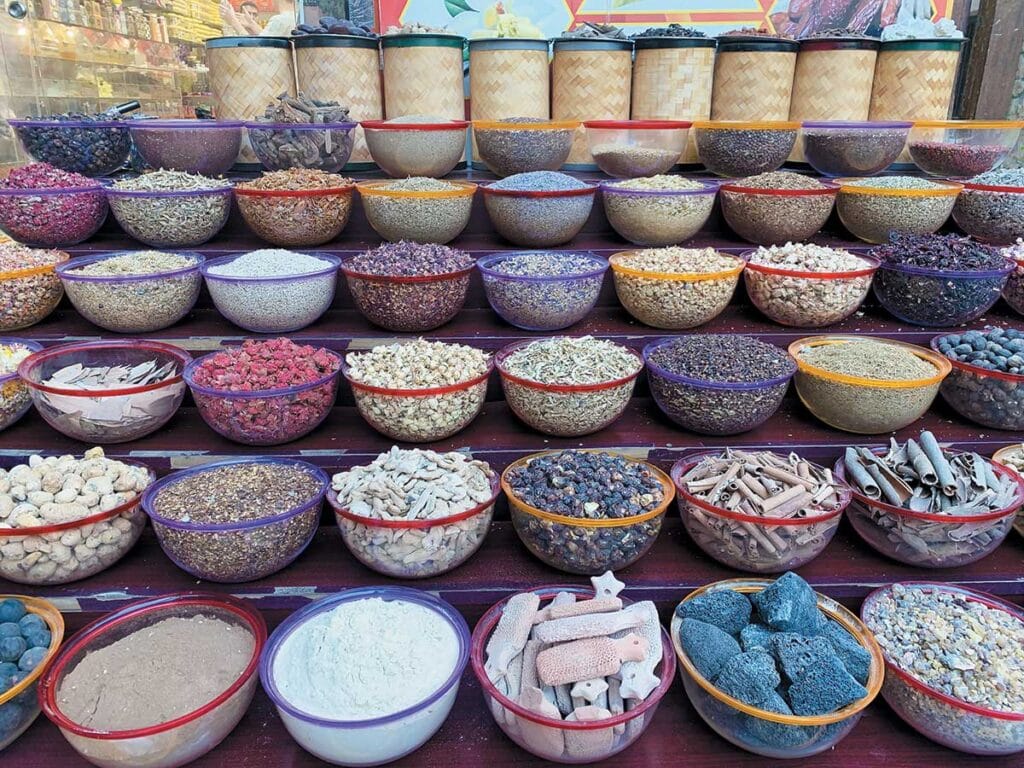 And then there's the Gold Souk, a traditional marketplace in Deira, the city's historic commercial business sector.
Here you can choose among the finest gold or silver jewelry. You can also find charming diamond pieces. There are more than 380 merchants in the souk.
The Burj Khalifa
Another landmark worth visiting in Dubai is The Burj Khalifa, the tallest building in the world and one of the most popular Dubai tourist destinations.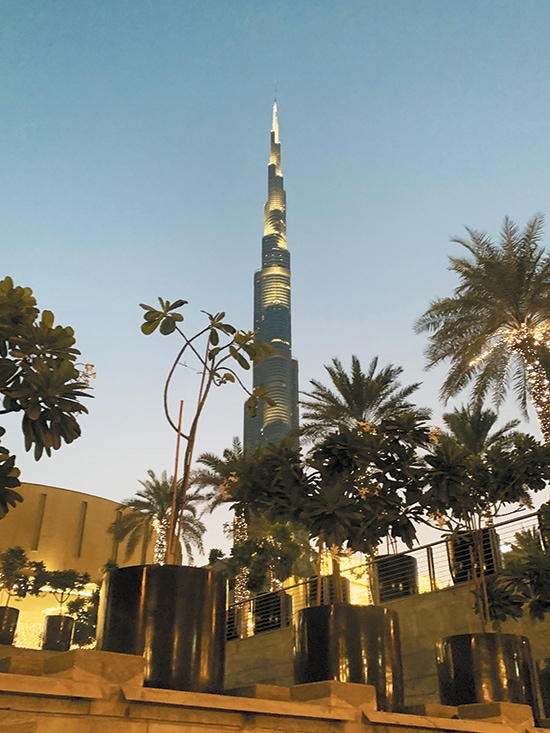 Near this jaw-dropping architectural marvel is the Souk Madinat Jumeirah, a vibrant shopping and dining destination which fuses the old and new.
Burjuman Mall
And then there's BurJuman, one of the oldest shopping malls in Dubai, located in the Bur Dubai residential district.
Desert Safari
A once-in-life adventure is the Desert safari which is an amazing drive by skilled drivers across the sprawling and undulating desert of Dubai.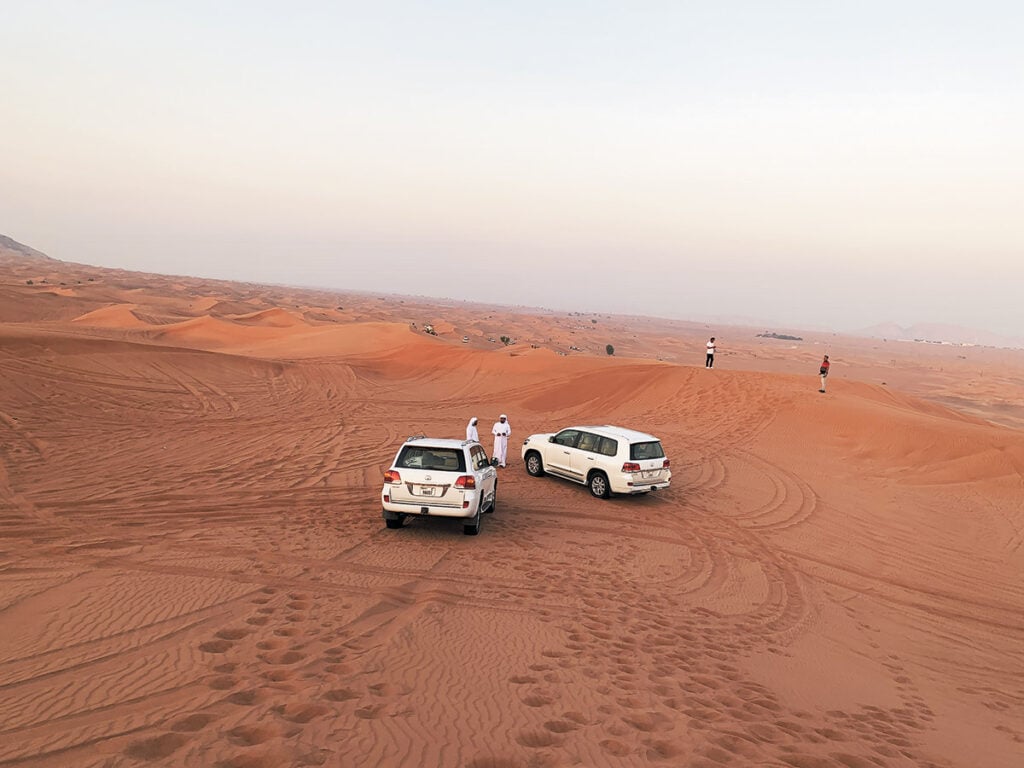 It consists of dune bashing in a powerful vehicle which culminates during golden hour to view the setting sun.
At night, at the camp, you can enjoy shisha and Arabic dishes while watching belly dancers perform their art.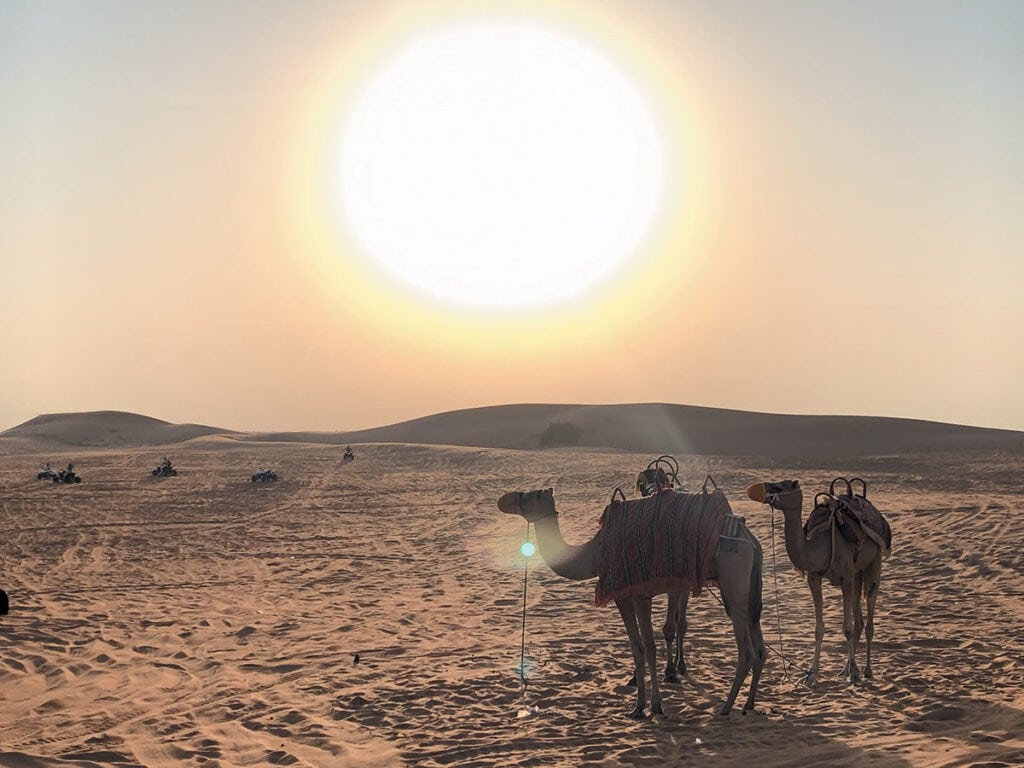 If your time in Dubai is limited and your body can take the hectic schedule, you can head straight to the airport after the Dubai safari and catch the Cebu Pacific flight back to Manila at 2:20 a.m.
Cebu Pacific adds more flights to Dubai
The Gokongwei-led budget carrier will actually add more flights to its Manila-Dubai route as it celebrates its 9th year of servicing the destination.
Starting October 30, the listed carrier will be operating twice daily or 14 times a week between Manila and Dubai, responding to the steady growth in passengers in the route.
Philippine Consul General to Dubai Renato Dueñas, Jr. said that indicators show that more and more Filipinos are traveling to Dubai now that mobility restrictions have eased.
Filipinos in Dubai are also eager to come home to the Philippines especially in time for the Christmas season.
Statistics show that there are 679,819 Filipinos living in the United Arab Emirates, of which some 500,000 live in Dubai, and they form 6.1 percent of the whole UAE population.
From the maiden flight to Dubai in October 2013 to September 2022, Cebu Pacific has flown over 1.6 million passengers between Manila and Dubai.
Indeed, there are more than enough reasons to visit Dubai now.
As Cebu Pacific says, "you say hello, I say Dubai."