Allianz PNB Life has renewed its commitment to sustainability, this time with the brand-new Allianz Ride Safe Mural located at the Apartment Ridge Underpass in Ayala, Makati.
Allianz PNB Life's Ride Safe Mural project was done in partnership with Ayala Land Inc., the Makati Business Club, and MACEA. The mural aims to show the organizations' dedication to supporting initiatives that make a difference, as well as uplifting the work of local artists and their advocacies.
The mural showcases rising Filipino artist Glendford Lumbao's exquisite attention to the blocks of lines, and how it will be accentuated by every color that gets solidified in it.
Seemingly depicting a mix of Kandinsky and Picasso in how he incorporated the scenes, Lumbao successfully exhibited the mix of blue, green, and yellow hues on the domed ceilings of the underpass — an appealing piece of art that's relaxing and inspiring to look at while walking.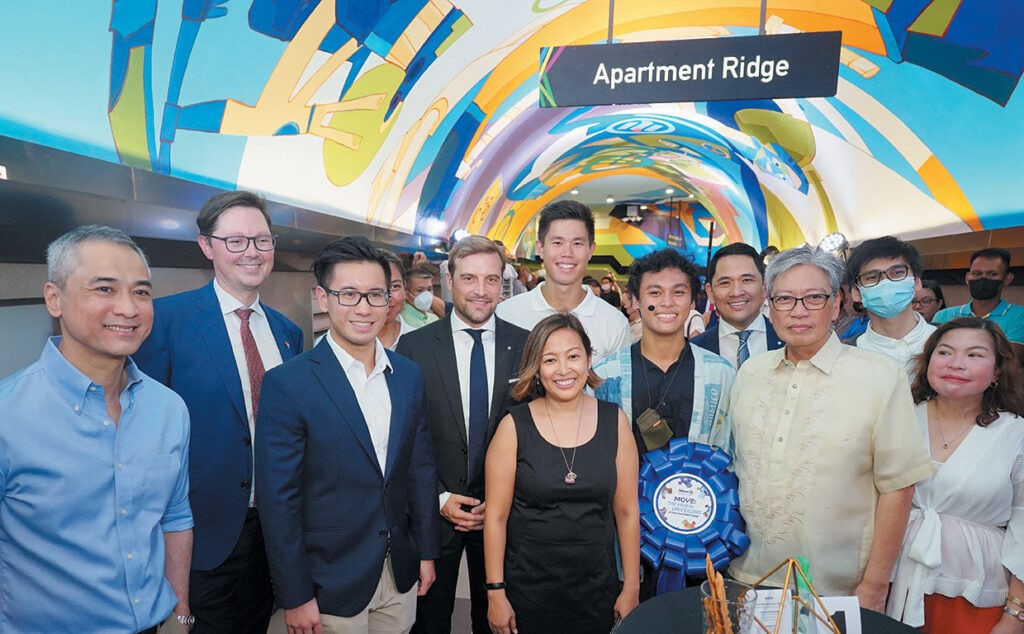 "I am so honored to be part of Allianz PNB Life's sustainability advocacy. It is something I deeply care about and believe in, too," said Lumbao.
"The point of the mural is to make people, especially bikers and pedestrians, stop, look, and appreciate the beauty of the world they live in. Ride Safe is all about promoting sustainability through biking, so hopefully, the mural touches people enough that they start making little changes in their lives that will impact the planet in a good way."
This is not the first time Allianz PNB Life has shown its support, both for local art and sustainability through the Allianz Ride Safe campaign. Last year, Allianz PNB Life partnered with the City of Manila to install bike racks that were creatively designed to reflect the rich history and culture of locations like Rajah Sulayman Park, Kartilya ng Katipunan, and Intramuros.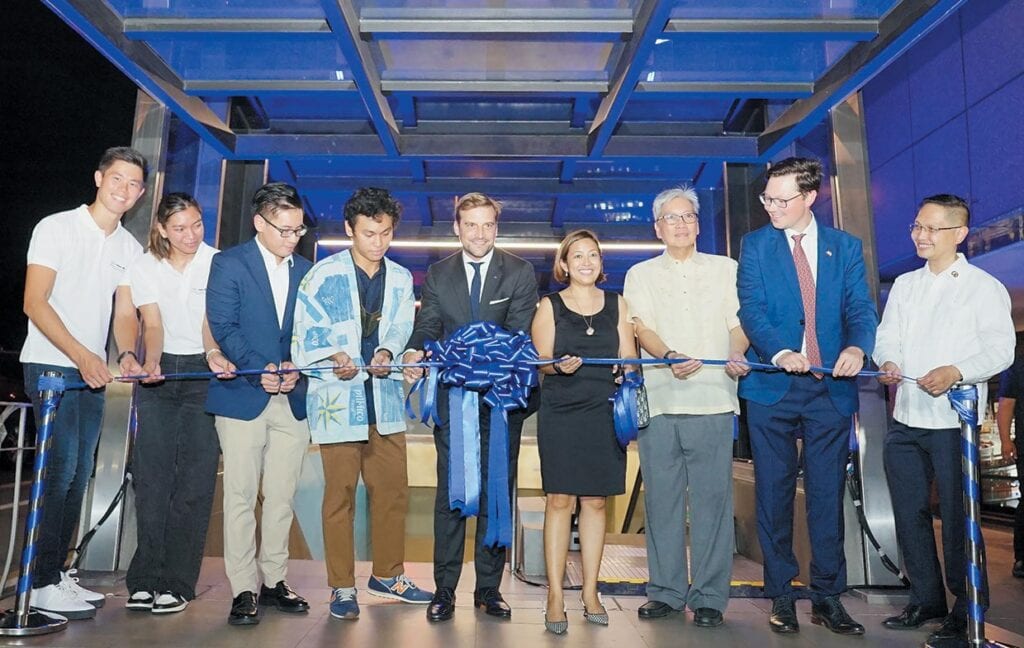 Consequently, Ride Safe has since pioneered in various sustainable projects, namely: a solar-powered pit stop and Ride Safe Bike Lanes along Ortigas Avenue in partnership with the City of San Juan, and a hangout space in The BikeYard with bike repair facilities for cyclists in Bonifacio Global City.
Allianz PNB Life's call for more sustainable spaces doesn't stop here, as it is planning to expand Ride Safe further to include skills improvement and livelihood opportunities through bike mechanic training.
"Art is a wonderful medium that we have used in the past to communicate the importance of prioritizing one's health and taking care of the environment, first with the bike racks, and now through this mural," Allianz PNB Life President and CEO Alexander Grenz said, taking pride in the fact that the company is inspiring more and more Filipinos to make healthier decisions in making the country a better place to live in.
"It is a creative and effective way of inspiring Filipinos to think about the state of the planet today, and encourage them to do what they can to secure the future, both on a personal level and on a large scale."
Unveiled last Oct. 12, the launch was attended by Allianz PNB Life executives led by Grenz, Makati City Mayor Abigail Binay, Makati Business Club Chairman Edgar Chua, Ayala Land Marketing Head Chrissy Roa, and LT Group Vice Chairman and COO Lucio Tan III.