The Marcos administration will be building one million housing units per year nationwide and will be providing a preferential interest rate of one percent for buyers to address the current housing situation in the Philippines.
Speaking at the 30th National Developers Convention held Wednesday at the Grand Hyatt Manila, Taguig City, Department of Human Settlements and Urban Development (DHSUD) Secretary Jose Acuzar introduced the "Pambansang Pabahay Para sa Pilipino Program," the flagship housing program of President Marcos.
Acuzar said the program aims to construct one million houses per year— or a total of six million housing units within the six years—in select areas in the country to address the 6.5 million housing backlog and the two major bottlenecks of affordability and access to funds for housing.
"Kapag tiningnan niyo po 'yung backlog, 'yung 3.7 million out of 6.5 [million estimated total housing backlog], karamihan po doon ay informal settlers, so mahihirap po talaga na mahirap. (If you look at the backlog, the 3.7 million out of the 6.5 million estimated total housing backlog, most of them are informal settlers, so they are really the poorest of the poor)," Acuzar said during a press conference.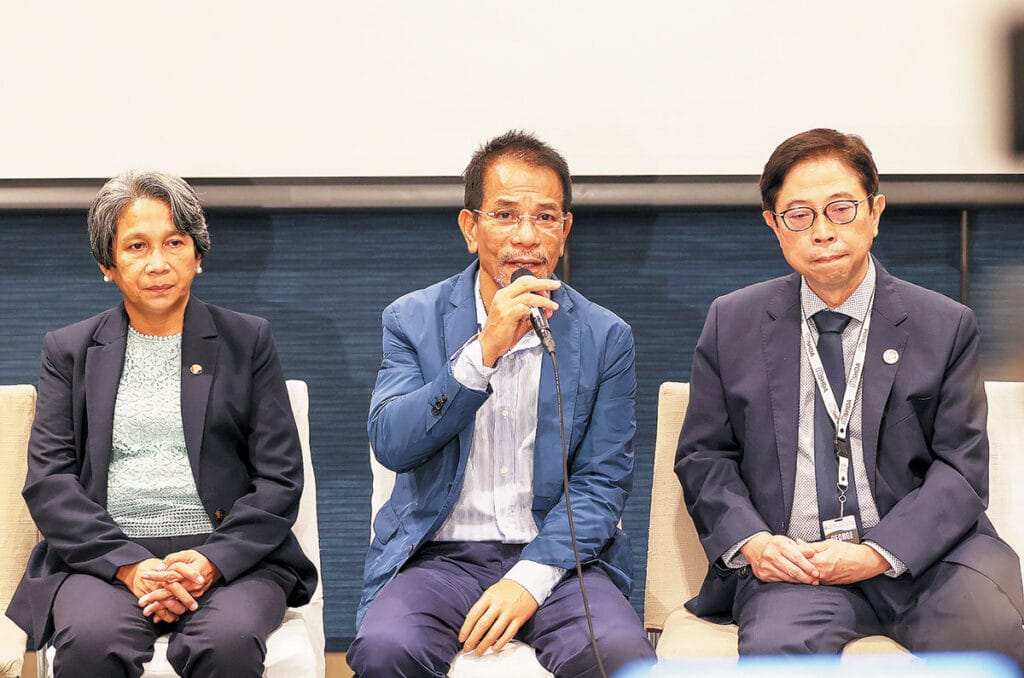 "Ang naging solusyon po, eh kailangan 'yung mga squatter area, 'yung mga ISF (informal settler families) ay mabigyan din ng bahay. Kasi kapag nabigyan mo ng bahay 'yung mga ISF, mabibigyan mo rin 'yung mga hindi ISF. (The solution is that those who live in squatter areas, the ISF or informal settler families, should be given their own houses. Because if you give the ISF a house, you will also be able to give houses to those who are not ISF)," the DHSUD chief said.
Acuzar said government funds would be used for the interest subsidy in the six-year housing plan. "Ginamit po natin yung pondo ng gobyerno para sa interest subsidy at kaya po umubra ang aming financial structure. (We used government funds for the interest subsidy and that's why our financial structure works)," he said.
The government will be partnering with the local government units (LGUs) that may also provide flexible financing options alongside a preferential interest rate of only one percent to make the units affordable to low-income beneficiaries.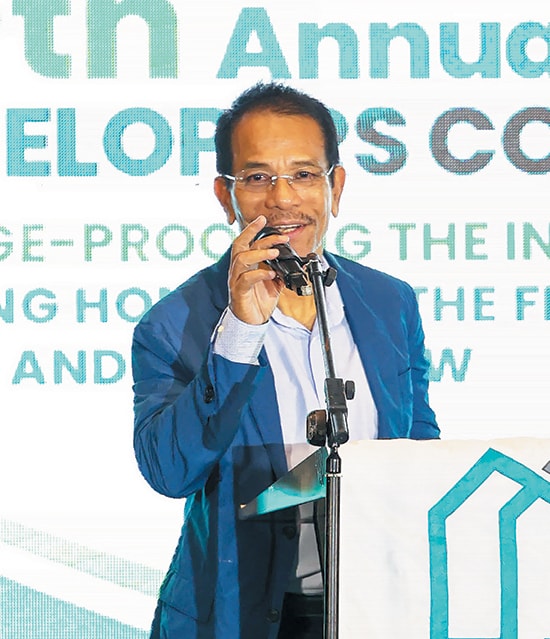 "Instead na parang ang babayaran po lang ng beneficiary ay six percent, with the interest subsidy na five percent, one percent nalang po ang babayaran ng beneficiary kaya po naging affordable. (Instead of six percent, with the interest subsidy of five percent, beneficiaries will only pay one percent that's why it became affordable)," he explained.
As the government could not financially support the estimated P1-trillion budget for the program per year, Acuzar said the housing agency would only propose P36 billion for one million houses annually from the treasury as some of the funds would come from the private sector.
"Humingi po ako ng interest subsidy, 36 billion [pesos] a year for one million houses. So ang ilalabas po ng gobyerno instead of one trillion [pesos], ang ilalabas lang niya ay 36 billion [pesos] a year. (I asked for the interest subsidy, P36 billion a year for one million houses. So the government will only spend P36 billion instead of P1 trillion per year)," Acuzar said.
The official rollout of the program started in September with groundbreaking ceremonies in key cities and municipalities in the country, including Quezon City, Bacolod City, Roxas City, Iloilo City and Mariveles, Bataan.
The two-day convention, annually organized by the SHDA, in partnership with the DHSUD, gathered more than 300 housing sector stakeholders who will be key players in the new administration's national housing program.
Aside from Acuzar, second-generation property developers also delivered their resource speeches to inspire the audience to modernize the way they do their businesses.
They are Jacinto Ng, Group executive officer of the Joy Nostalg Group; Jose Franco Soberano, COO of Cebu LandMasters Inc.; Julius Guevarra, corporate planning head of DM Wenceslao; Ricardo Lagdameo, president of Damosa Land; Jose Marco Antonio, president and CEO of Century Properties Group Inc; and Gabriel Laurel, strategy head for the Property Company of Friends (Pro-friends).
The six real estate leaders, who are all new movers and shakers in today's Philippine property market, shared their best practices, success stories, and fresh perspectives as private sector developers.
Subdivision and Housing Developers Association (SHDA) president May Rodriguez also expressed support for the program.
"This will mean huge things for housing developers and new areas of synergy between the private sector, the national government, local government units, and local communities," Rodriguez said.
In separate meetings with the country's two top developers' groups on Monday, Oct. 3, Acuzar also stressed that the priority housing program is not only designed to address the housing backlog but equally important is tapping the huge economic pump-priming potential of the housing industry.
Acuzar emphasized that the program will trigger much-needed economic activities in the real estate sector and propel its recovery from the adverse effects of the pandemic.
Last year, DHSUD, along with its key shelter agencies, produced and financed around 200,000 housing units.