It was a fulfilling morning for Arthaland, one of the country's green developers, as it unveiled UNA Apartments, its newest residential condominium, in a groundbreaking ceremony at the 8.1-hectare master-planned community Sevina Park in Biñan, Laguna last September 8.
As the ceremony concluded, the model units were showcased to the press, which consisted of a 28-square meter studio unit and a 40-sqm one-bedroom unit, which had furnishings from IKEA.
The Swedish-founded retail company collaborated with Arthaland in designing the model units, providing the property developer with some of the built-in pieces of furniture like the kitchen countertops and bed frames.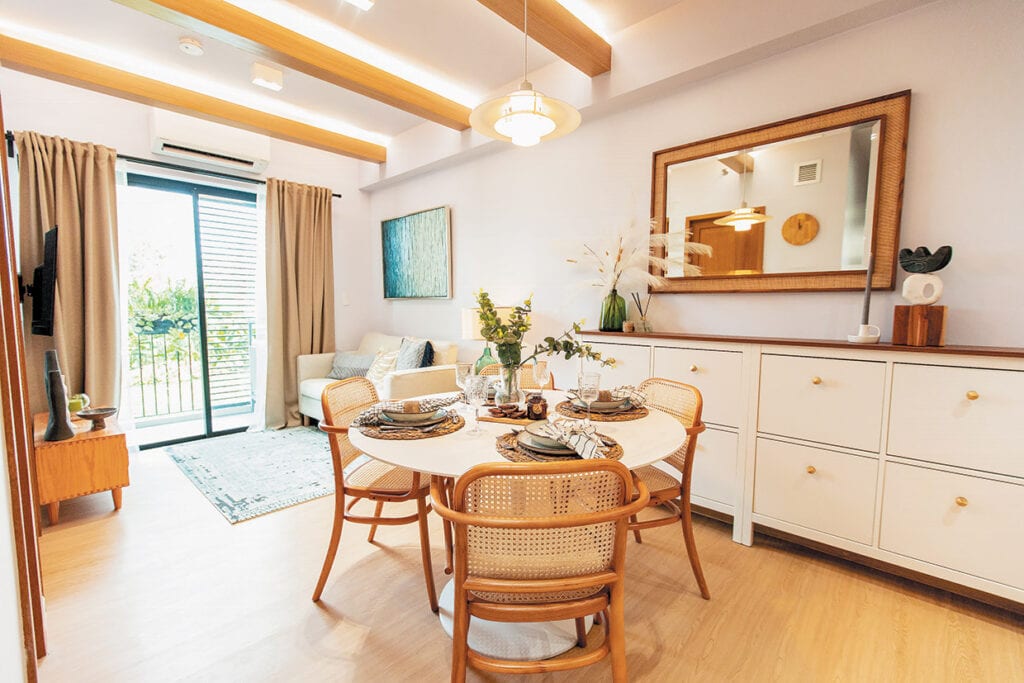 UNA Apartments is replete with green features, including an energy-efficient airconditioning and lighting system that saves 20 percent in energy consumption, low-flow and water-efficient plumbing fixtures that save 20 percent in water consumption, energy recovery ventilators, and carbon monoxide monitors, among others, staying true to Arthaland's way of sustainable living and development.
Conveniently-located
Arthaland's executives shared why they decided to open specifically in the City of Biñan.
"I think one key reason is our neighbor: the De La Salle (DLSU) Laguna campus which is the center for science and technology for DLSU," said Christopher Narciso, executive vice president.
Another reason for opening UNA Apartments in Biñan is the fast-rising infrastructure in the entire area.
"That is what we call Metro Laguna, so if you will look at it, in the maps, this area is actually strategically-located within Metro Laguna," he added.
Oliver Chan, senior vice president for Sales, Leasing, and Market Operations highlighted the key conveniences for future residents, starting with the plethora of schools that can be found within the vicinity.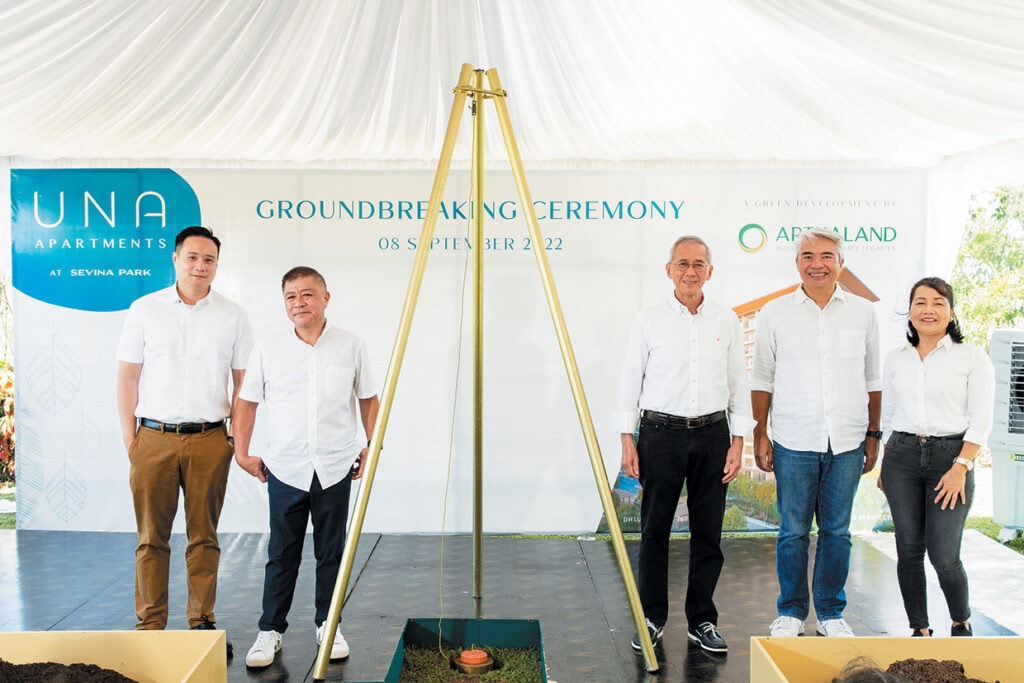 "We have DLSU right beside us. Beacon Academy is just close by. We have all other major schools already located here in Laguna. We have Xavier School, we have the University of Santo Tomas – Sta. Rosa. Miriam College is also here, as well," he said.
Chan also put the spotlight on nearby groceries, restaurants, and malls, which are all five to ten minutes away from UNA Apartments.
"Anything and everything that you need is just right around the corner, and I think that's key in terms of choosing a development. So, that's why we chose this place," he said.
On the other hand, Jaime Gonzalez, vice chairman and president of Arthaland, said he wants everyone to be able to experience sustainable housing.
"Following the success of Sevina Park Villas, UNA Apartments represents the next phase for development. We aim to bring our brand of excellently-designed, high-quality, and sustainable homes to a much broader market with this mid-rise sustainable condominium comprised of studio and one-bedroom units. This commitment includes giving every Filipino the opportunity to live in a green home," he said.
Chan added that Sevina Park will also be the first community to have a tie-up partnership with The Medical City.
"Within Sevina Park, there will be a clinic with a doctor, and a nurse available with a free consultation. If you're a resident, you go there for free. And they will be preparing wellness seminars for the residents, as well. That's another first."
UNA Apartments is also on tracking to obtaining third-party green certifications including LEED (Leadership in Energy and Environmental Design) by the US Green Building Council; WELL (WELL Building Standard), EDGE (Excellence in Design for Greater Efficiencies); and BERDE (Building for Ecologically Responsive Design Excellence).
"These organizations actually audit us from the design phase all the way to operations that we are keeping to the standards and commitments that we have when it comes to sustainability, and we're getting all these certifications from UNA Apartments," he said.
Sustainability for all
Gonzalez is hopeful when it comes to the future of sustainability practices in the realm of real estate.
"I am hoping to have all of our colleagues in the industry to pursue the same sustainable development," Gonzalez said.
Chan likewise said that through ARTHALAND's sustainable practices, they want to show that sustainability is possible to achieve in every market.
"You just have to understand it, you just have to learn it. It's all about education. Once you understand how to create sustainable development, then it's possible."
* * *
For more information about Arthaland and Una Apartments, you may visit the studio and one-bedroom model units at Sevina Park in Biñan, Laguna, call 09177727842, e-mail [email protected], or visit www.arthaland.com.