Davao is a land of superlatives. The highest mountain, the biggest city, even the smelliest fruit. Grade school textbooks taught us that it is the largest city in the Philippines in terms of land size.
The "largest city in the world" may have been debunked but there are still a lot to explore in this vibrant city. It is the country's third most populous city, made up of Davaoeños and the Lumads. They have their own Chinatown which rivals Binondo. I remember going to the Indonesian consulate years back when there was a flight from Davao to Sulawesi, Indonesia. Other Asians, Americans and Europeans are also present in the city.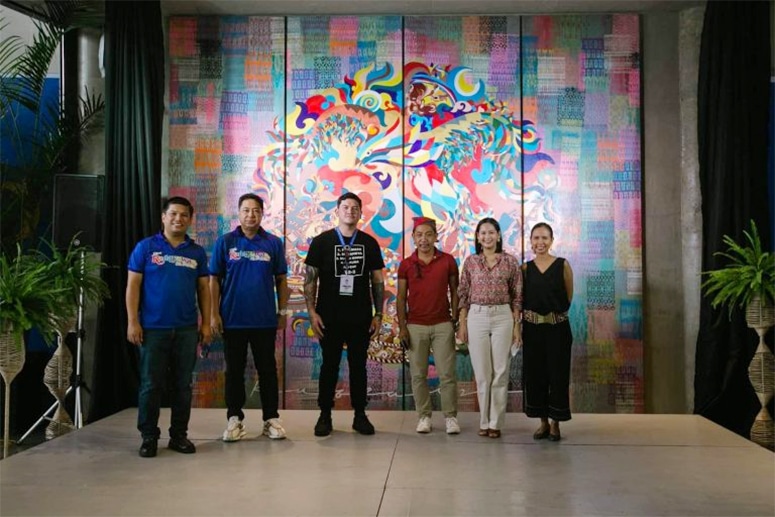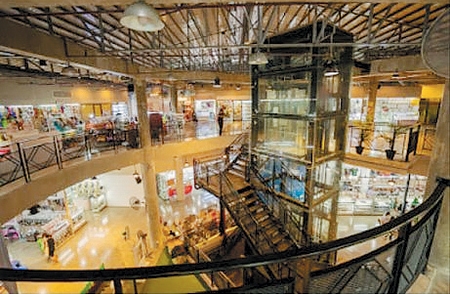 Japanese, Five Davaos
Interestingly, there were many Japanese who settled in Davao from Benguet to work in abaca plantations before the Second World War. Some intermarried with the local population while others returned to Japan.
Davao City is geographically located in Davao del Sur but it is administered independently. There are actually five Davao provinces: Davao del Norte, Davao del Sur, Davao Occidental, Davao Oriental and Davao de Oro (Compostela Valley).
Mt. Apo, Philippine Eagle, Cacao
Mt. Apo, the highest mountain in the Philippines at 9,692 feet, where you will find the Philippine Eagle, is found 32 km. west of Davao City. The Philippine Eagle Center devoted to breeding the king of the birds is located in Malagos-Baguio Road where you will also find Malagos Chocolate, a heirloom cacao. Banana is still the largest fruit export but pomelo and durian are tourist favorites.
Shopping at Poblacion Market Central
No tour is complete without shopping and for several decades many tourists never missed buying fruits, antiques, malongs and other Davao souvenir items from Aldevinco Center and Madrazo Fruit Stand.
This year, Alsons Development and Investment Corp. (Alsons Dev), Davao's foremost leader in real estate development, upgraded the two landmarks. The old Aldevinco Shopping Center closed and transferred to the former location of Madrazo Fruit Stand and is now called Poblacion Market Central. It is located in a 3,892- square meter prime property along C. Bangoy right in the center of downtown Davao, a few minutes drive from People's Park and Ateneo de Davao.
The Inauguration
This lifestyle destination hosted artists during the Mindanao Art Fair last year. On the first day of Kadayawan Festival, with the presence of Mayor Baste Duterte, a sarimanok-inspired mural by Davao artist Kublai Millan was unveiled. At the food hall, Kukun, one will find okir wood carvings and murals by Ghamar Kanda and Makro Aquino.
While I was roaming around the stores, I was overwhelmed with the cornucopia of bright colors featuring malong, tubaos, handicraft, pearls and other souvenir items. Each store was equally enticing but I finally settled in one store where I practiced my Divisoria haggling skills in buying matching malong, tubao and face mask. I wasn't able to buy antiques and handicrafts because of limited baggage space. Instead of the traditional pomelo pasalubong, I opted to buy "hami," the sweetest and most expensive honey dew. The solicitous saleslady, who patiently answered my questions, also told me that she was happy with the transfer of Aldevinco to Poblacion Market Central because it was safe and convenient for everybody.
Dining at Kukun
For the hungry shopper, there are many food choices. Its food hall is called Kukun which is short for Kusina at Kultura ng Dabaw. I first tried seafood bento boxes by Claribel Restaurant. For lechon lovers, there's Porky's Best. There's also Majid's Kebab and Yassim's Siargao BBQ. Outside the food hall is Kaizen Rebel Food Truck. AMCG Farms sells fruits, vegetables and fresh salad. Cap the day at Hootsa Milk Tea and Snack Bar or with mojitos at Myami Vyce. Popular Bo's Coffee is around the corner.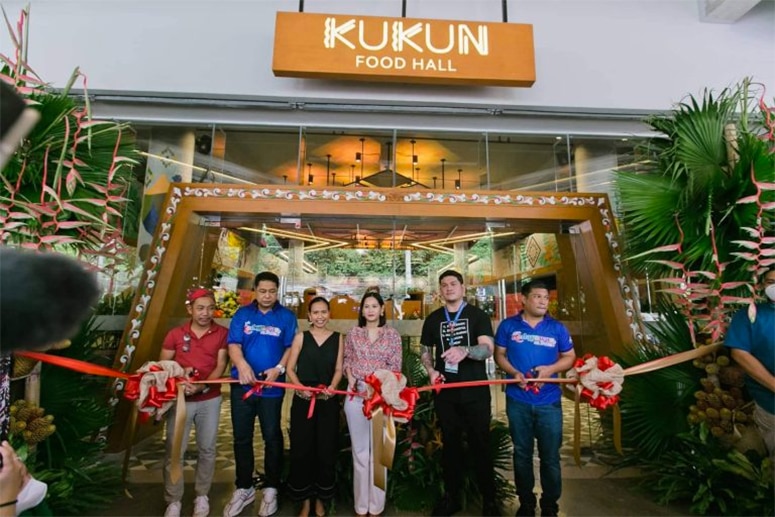 Plush Properties
The company behind Poblacion Market Central is Alsons Development and Investment Corp. Established in 1962, it is one of the leading real estate developers in Davao, backed by the Alcantara Group.
The Properties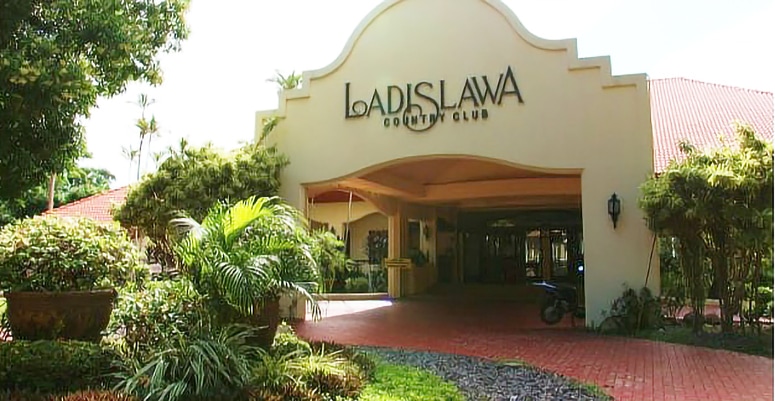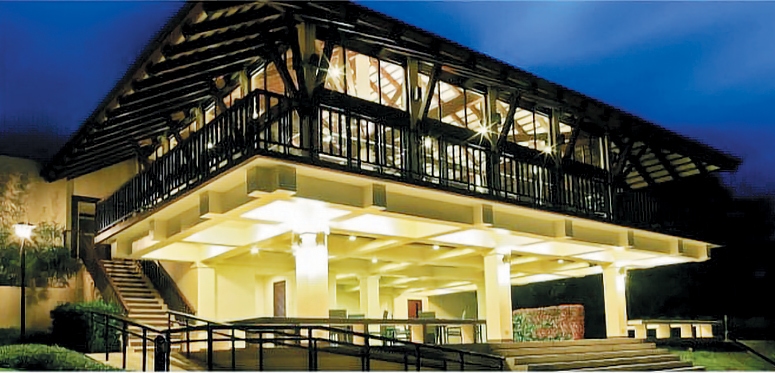 Eden Ridge is 720 meters above sea level and is near Eden Park and Resort. Another subdivision with a mountain view in Eden, Toril is Fernwood. Its pavilion was designed by Leandro Locsin Partners. Las Terrazas has a scenic view of the city, Samal Island and the valleys north of the city. It caters to the high-end market and has the most prestigious address in the city. Woodridge Park is Davao City's first nature-themed subdivision. Ladislawa Garden Village was named after the Alcantara matriarch. It was the first themed residential project with country club facilities. Narra Park Residences are mid-cost properties which will be replicated outside Davao. Northtown appeals to the sporty resident with its swimming pool, basketball, tennis, and badminton courts. They also have a football field which is the only one of its kind. Northcrest is a first class subdivision with houses inspired by Asian Tropical design complemented by lush surroundings.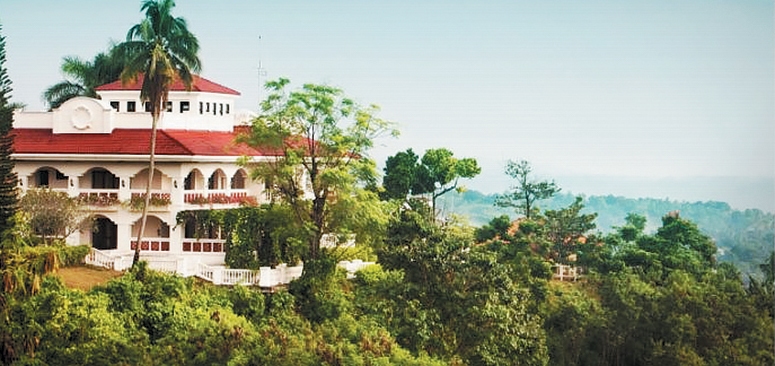 With these plush properties and a revitalized shopping center in Poblacion Market Central, Davao City, with the initiative of Alsons Dev, has elevated residential living, shopping, dining and entertainment in Davao. Davao has been a bastion of power. Davaoeños are a proud people. For those who want the most in a host province, Davao it is!
Alsons Development and Investment Corp. 329 Bonifacio St. Davao City.
Photos courtesy of Alsons Development
* * *
JP Ordoña (Manilakad) leads Manilakad Walks in Intramuros, Binondo, Quiapo and more. In between, he writes, climbs, dives and more. Let him guide you to several walking destinations in Manila. Manilakad (JP Ordoña) can be reached on Facebook Messenger or through text at 0916-3597888.