Nestled in the inner pockets of Bagac, Bataan is this hidden gem Las Casas Filipinas de Acuzar. History, architectural magnificence, and culture fuse seamlessly into this grand place.
Scattered across the 400-hectare property are 63 restored heritage houses and 34 historically significant structures — all with stories from the past.
Though part of the already competitive hospitality industry, Las Casas stands out because it gives a glimpse on what post-colonial Philippines was like to further visitors' knowledge of Philippine history. Indeed, it's a special experience to visually learn in this sprawling heritage town.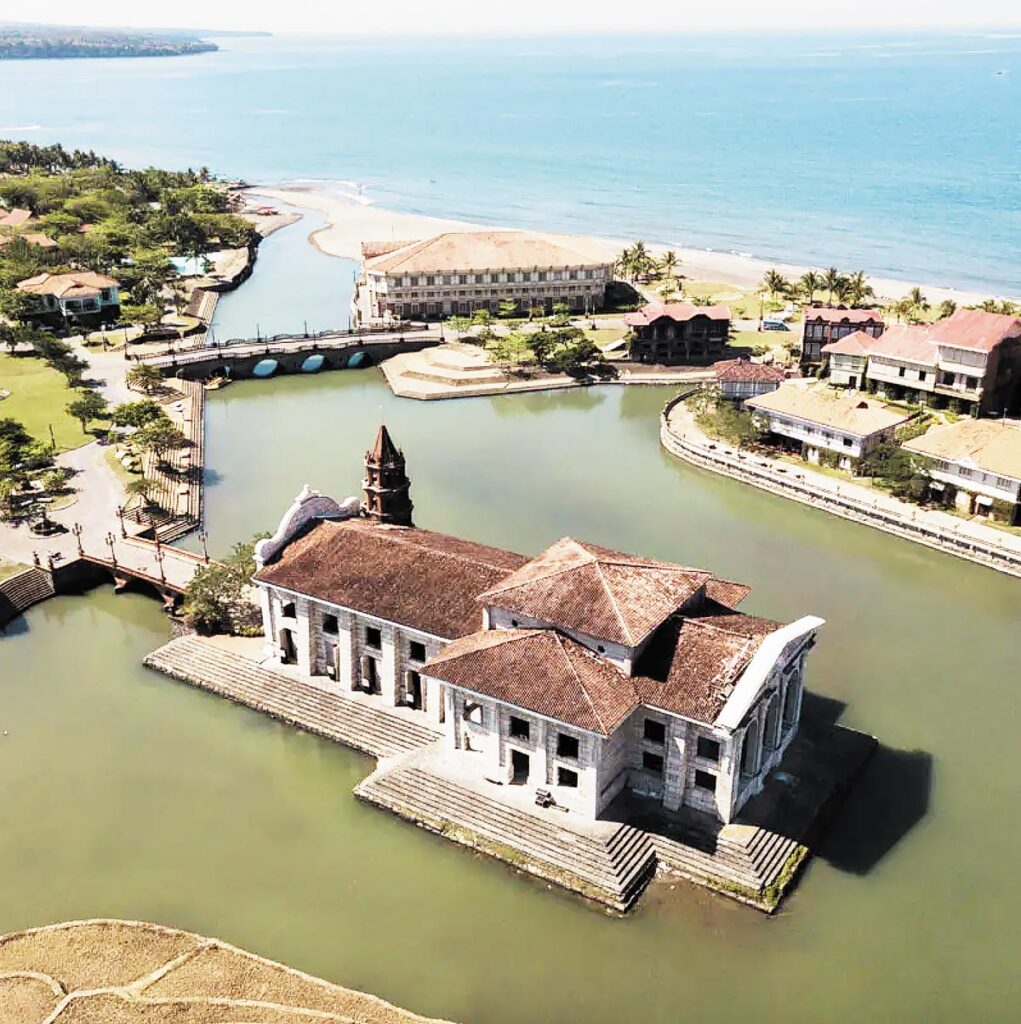 A historic experience
Rustic in charm and authentic in its timeless glory, Las Casas is haven for both the history buff and the resort hopper — the place is so enchanting you'd definitely feel as if you're transported back in time.
Welcoming the guests with the view of its waterworks, Las Casas immediately reveals the grandeur of the surrounding houses, most of them refurbished to have hotel rooms inside.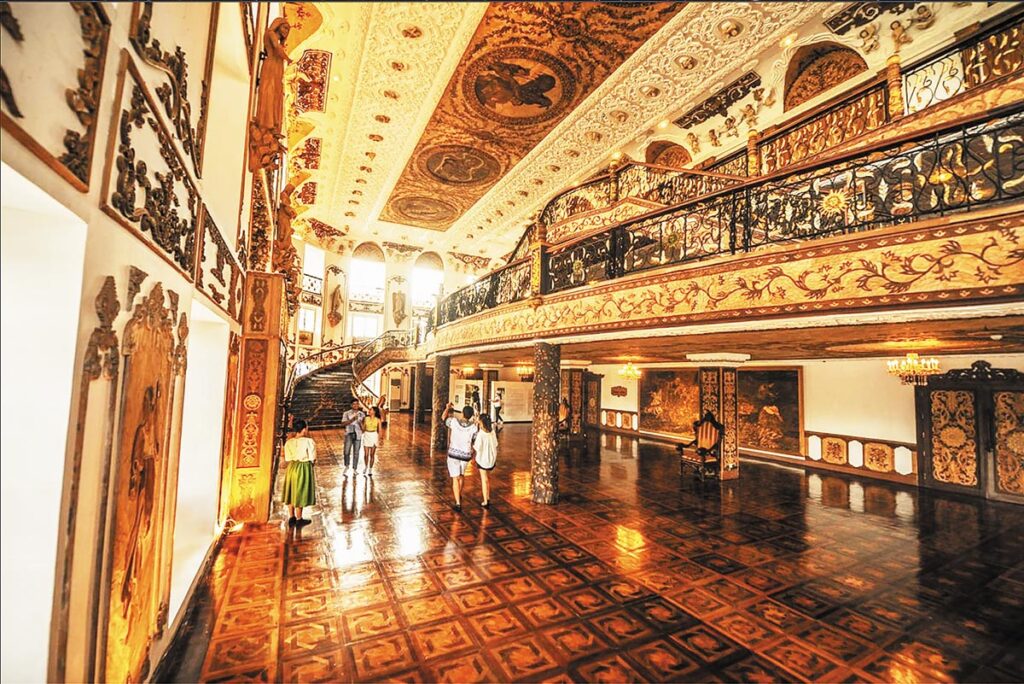 As you go further, a long, winding walkway spreads across the coast, giving guests the chance to savor both sunrise and sunset views by the sea. On the other side sits the main attraction: the plaza lined with the restored houses facing the sea, imbibed with the feel of Old Manila. It isn't enough to call it 'nostalgic.' As night falls, you would run out of words to describe how the whole place looks as light from the golden lamp posts illuminates the walkway, giving you the stroll of a lifetime.
Straight ahead, you'll come across the Hotel de Oriente, Las Casas' pride. Now serving as a convention center, it was restored and brought to the property from Binondo. The hotel is the country's first luxury hotel, and is a three-storey building situated between the resort's river and the beach. Though its façade is based on the old Hotel de Oriente photos, its various ornaments and décor that surround its high ceilings and walls are all new, handcrafted by Las Casas' own local artisans, making it more meaningful and more Filipino.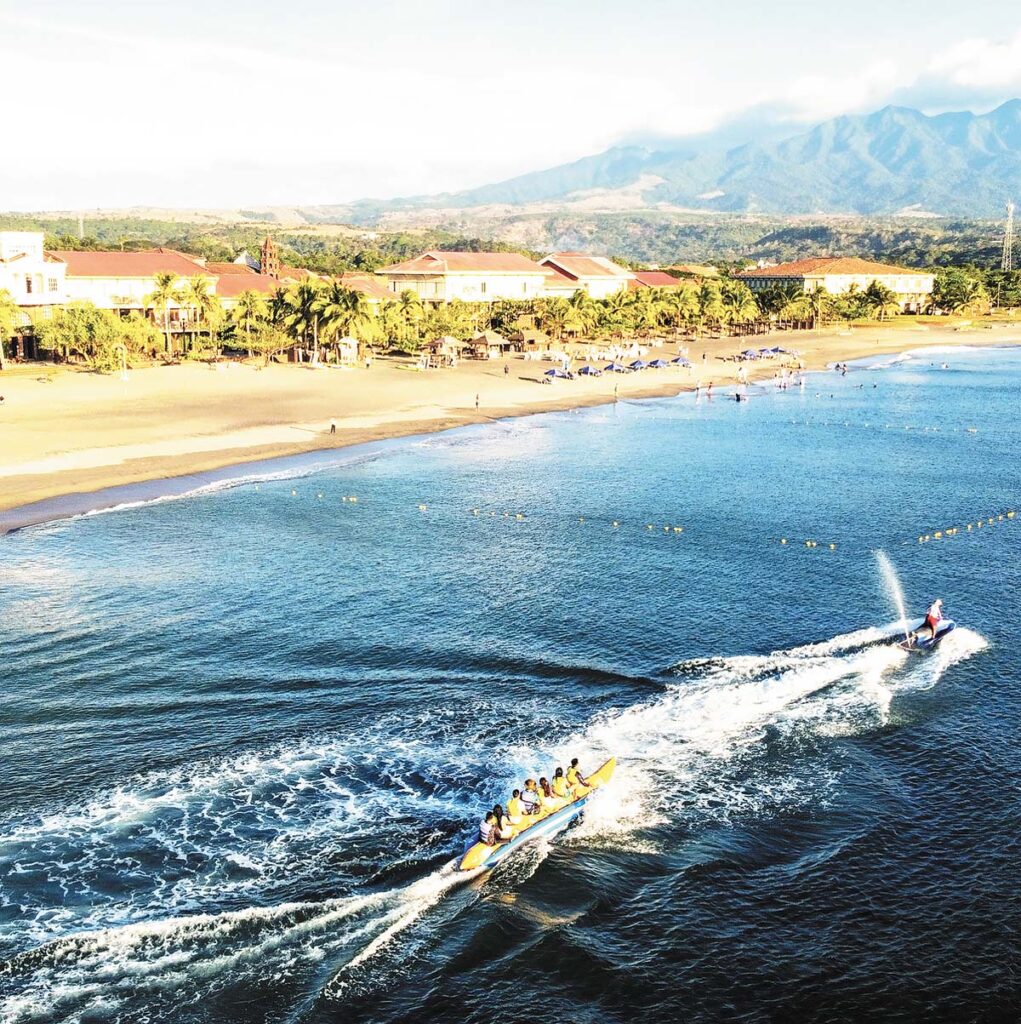 It's filled with floor-to-ceiling wood mosaics that exhibit the art of marquetry, and hundreds of wooden sculptures. The parquet flooring is also one of its special features; guests are asked to leave their footwear outside to preserve its original make.
An expat's new home
But beyond what makes Las Casas glorious is someone who makes it progressively accessible and open to all.
Consultant and General Manager of Las Casas Filipinas de Acuzar Jorge Vilanova, a native of Spain, is a hotelier by heart. He ended up at Las Casas after his stint at the following countries: Cuba, Dominican Republic, Croatia, Venezuela, Spain, Brazil, Bulgaria, the UAE, Thailand and Montenegro.
Mentioning his fascination with the region, he was really willing to fly across the globe just to work at Las Casas.
"It was a perfect storm [ending up in Las Casas]," Vilanova said,
"We're a family destination — we offer culture, we offer heritage. What distinguishes [Las Casas], I don't think there's something similar like it," Vilanova said. True enough, his words are testament to how the world recognizes Las Casas. Last year, it was awarded the Best Historic Hotel in Asia and the Pacific by Historic Hotels Awards of Excellence. Las Casas was one of the 300 hotels and resorts worldwide that is recognized by the award-giving body for preservation and maintenance of its historic integrity, architecture, and ambiance.
For the titos and titas
Las Casas also takes pride in its food and leisure spots like restaurants and spas.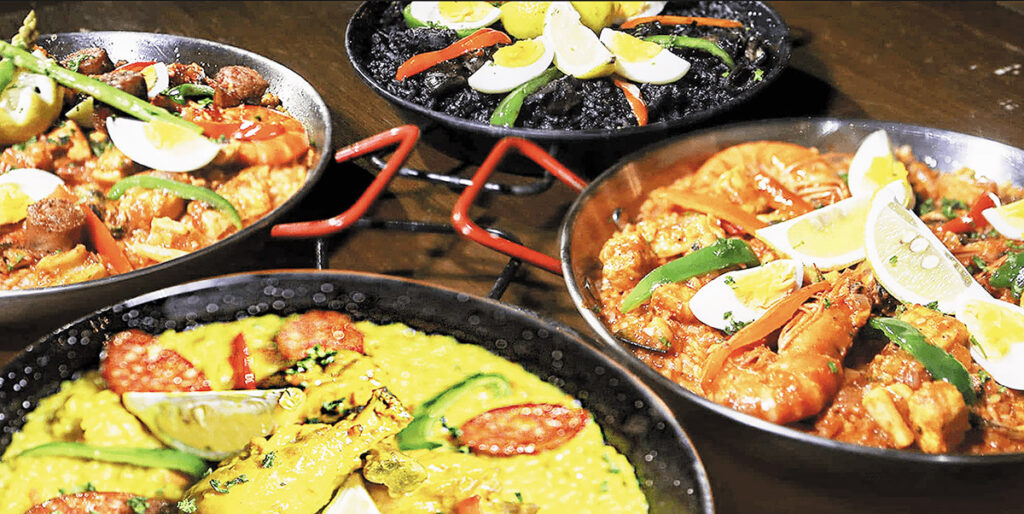 Las Casas' six restaurants and bars have different menus to choose from, from traditional home-style Filipino dishes, to traditional Italian cuisine, or fresh seafood and meats for the family or barkada to enjoy. Kusina ni Nanay Maria, La Bella Teodora, La Parilla and Pica, Cafe Del Rio, and the Dapitan Bar can all welcome your cravings for the day.
The Majayjay Spa and Wellness, on the other hand, offers traditional Filipino massage for those who wish to unwind and relieve themselves after a hectic day of going around. They also offer yoga classes — a sure hit for the titas and titos.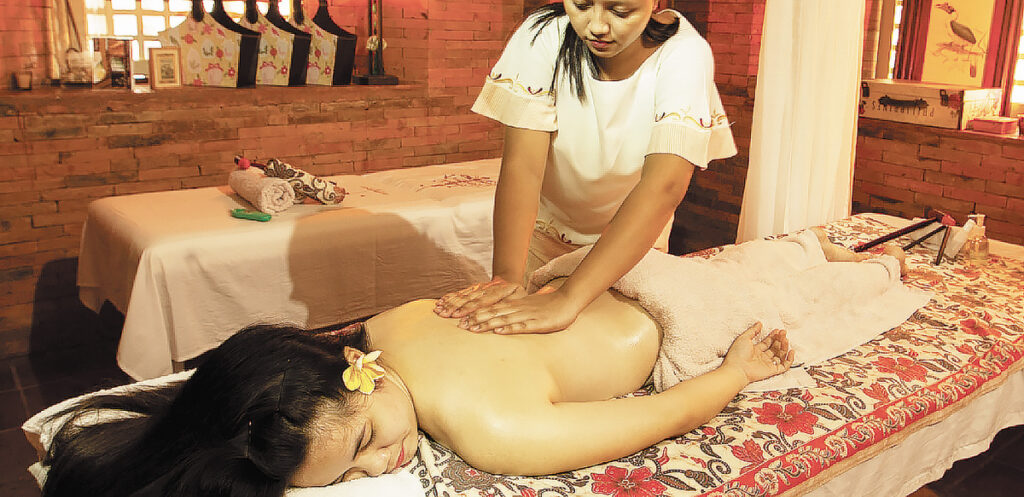 Nearby attractions
If you and the gang wish to explore more, around five kilometers from Las Casas is the La Jolla Beach Resort, a luxurious getaway with private villas and a beachfront with white sand.
Another resort you should try paying a day trip to would be Rancho Bernardo, whose lobby boasts of the grandest wall-to-ceiling wooden ornaments highlighted by gold accents.
Only one of its kind
As Vilanova mentioned, with Las Casas being the only one of its kind across the country, it'll be hard to create nor replicate something like it again. It's been a life's work of its owner, Jerry Acuzar, now the Secretary of Department of Human Settlements and Urban Developments, a legacy that would leave a mark on Filipino craftsmanship and artistry.
Bataan, already a province filled with historical events and tourist destinations, was made even more colorful and inviting with the addition of Las Casas, summoning a certain kind of pride in being Filipino.