Many companies in the design and construction industries had to continue operating despite the COVID-19 pandemic because the services they offer can't simply be packed in a box and be delivered to clients via courier.
Three individuals shared with me how they continue to respond, innovate and adapt in these challenging times.
Kat Villanueva Design + Workshop
Kat Villanueva-Lopez, a licensed interior designer has been in the business for nearly twenty years. She transitioned to paperless transactions years ago but it was still a challenge to switch to virtual communication during the height of the pandemic.
Schedules had to be changed since manpower availability was affected and project costs increased since COVID-19 testing had to be done for everyone involved. The design itself had to be altered based on available materials and resources. Troubleshooting became daunting.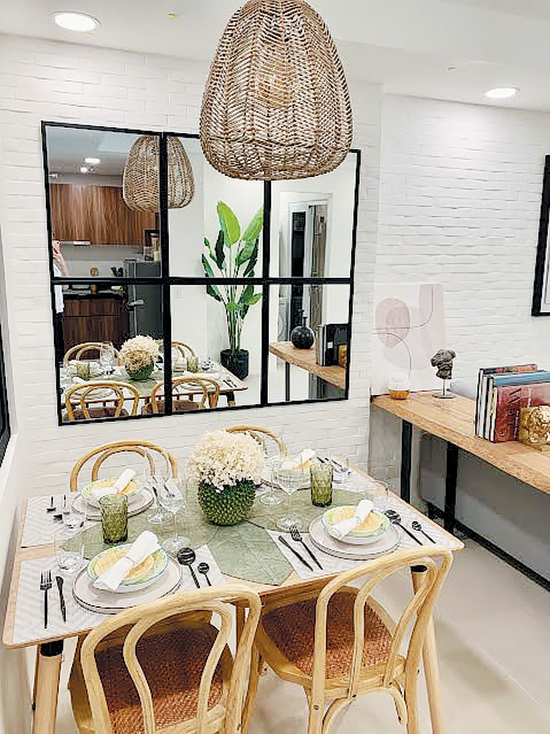 Kat was able to offer virtual design services for selected projects for clients who were able to provide all photos and measurements.
This design-only service is now gaining popularity among freelancers and it is one of the ways to adapt to the times.
MC Display
MC Display has been around for 50 years as a manufacturing and fit-out contractor with extensive experience in producing custom-built counters, display furniture and visual merchandising elements for top international beauty brands.
When the pandemic hit, MC Display donated acrylic shields to hospitals for their intensive care units. Eventually, they sold these acrylic products to commercial establishments as the products became a minimum health requirement for businesses to operate.
MC Display also took advantage of the work and study from home set-up and started producing pieces of furniture for this need. Miko Temblique, who co-manages the company with his brother, said, "We needed to be creative and think of ways to pivot."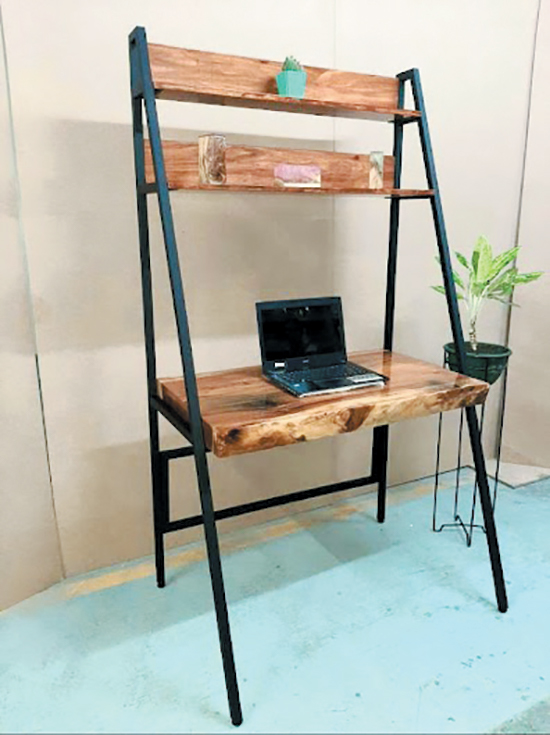 "Another product line that we are proud to have started was the wood and resin pieces. Combining native hardwoods and colorfully tinted epoxy resin, we made decorative as well as functional pieces such as keyboard wrist rests, tables, accent pieces and many more. The wood and epoxy resin became a sort of creative outlet for me, and was very fulfilling to do." Miko said.
Architects espina, perez-espina and associates (AEPEA)
AEPEA is a 76-year-old architectural firm founded in Cebu City. Fiel Espina-Reventar is an architect, environmental-planner and the one who manages the firm's Ortigas office.
In the past forty years, hospital design has been the firm's specialization. Her father, Architect Christopher Stonewall Espina is one of the pioneers in health facility planning in the country. He also teaches hospital planning in the University of the Philippines College of Public Health. This specialization brought on visionary designs as early as 2015 when they built a hospital in Region 2. His designs for that hospital became useful when COVID-19 struck. Their client, who is also a doctor, thanked the firm for making a layout that made hospital operations easier and safer during the pandemic.
"Some unique features that defined the New Normal in hospital design include the emergency pods, the bio-containment units, and staff donning and doffing areas for each hospital department. The hospital's emergency department is divided into two ER pods that separate observation and treatment units of symptomatic patients from the asymptomatic ones. In each pod, the patient is inside an isolation unit and can be fully viewed by a central nurse station."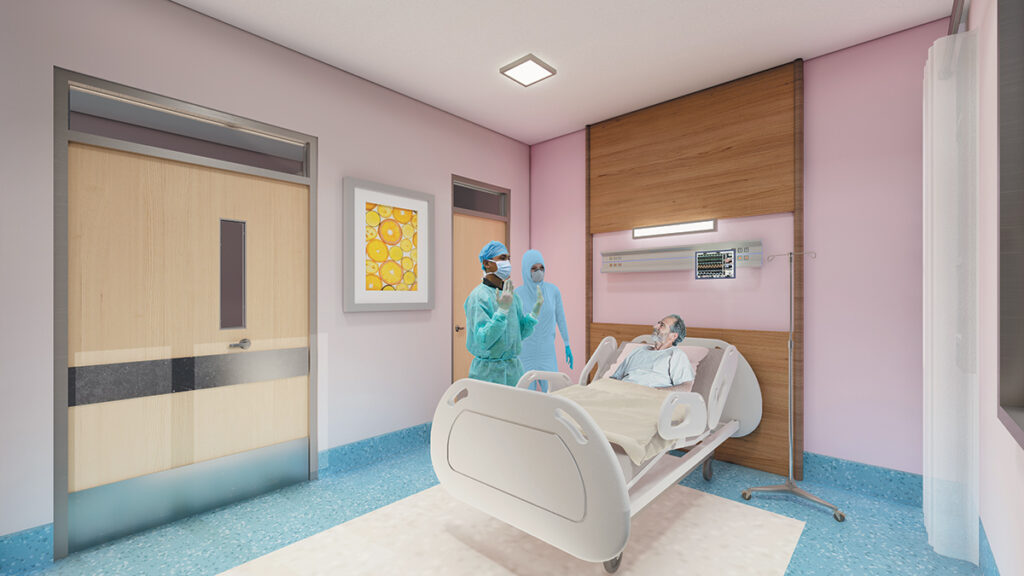 "The hospital also features donning and doffing areas that allow the medical staff to shower and change before entering and exiting the department. Lastly, the bio-containment unit is a group of single occupancy rooms designed to adhere to reverse isolation protocols," she said.
The pandemic may have thrown in multiple challenges to this family-owned firm but this did not stop the company from producing relevant designs and it continues to innovate to answer to end-users' needs.
Summary
The best thing about any challenge is the opportunity to innovate and adapt. The pandemic has raised the level of challenge because of the health risk. But at any rate, as innovation and adaptation are the cornerstones of the construction and design industry, we can only expect the birth of best practices and better technology as our local builders continue to create better lives through the structures they make.