The story of the Filipino is one that is constantly evolving, one that has witnessed the growth of a people and a country that has nurtured dreams for a better tomorrow — better lives, better aspirations, and a better world.
Throughout this journey, Landco Pacific, one of the country's premier legacy property developers, is one with the Filipino—continuously giving the Filipino family the opportunity to enjoy a living experience that is among the best in the country.
Indeed, Landco Pacific knows the fine art of living where each property is precious.
It is like an old soul which knows the landscape of true leisure living like no one else in the industry.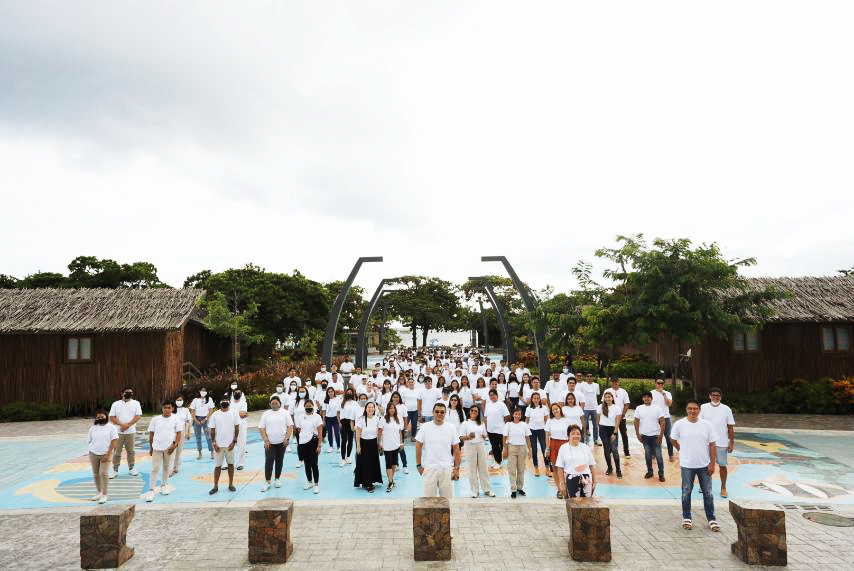 Its existing developments such as the premiere Peninsula de Punta Fuego, developed in 1990, are a testament to Landco Pacific's lasting legacy.
The leisure community still stands and has in fact, evolved as a premier destination for Filipinos who want to enjoy the finer things in life.
Seeds of more leisure communities
Peninsula de Punta Fuego, a premier seaside private residential community situated on 88 hectares of the pristine coast of Nasugbu, Batangas which offers the finest in leisure and comfort, has become the seeds for future development for Landco Pacific.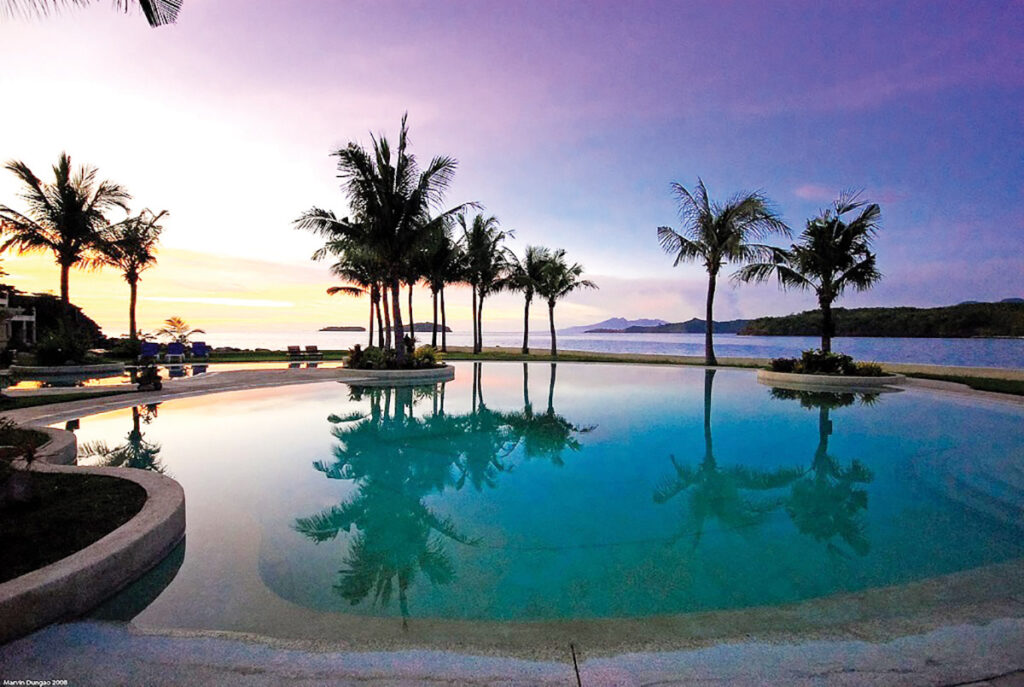 Taking off from the success of Peninsula de Punta Fuego, Landco Pacific created more leisure communities and townships in a steady stream of evolutions.
The result is a portfolio of impressive developments across the archipelago—where one can enjoy the breathtaking view of the sunset, the unrivaled natural beauty of the country's landscapes and seascapes and an overall living experience that helps Filipinos create memories with their loved ones.
Indeed, Landco Pacific has master-planned projects with design concepts centered on unique architecture and aesthetic values.
These are communities where residents and visitors alike feel at home–well-designed spaces yet familiar, cozy and welcoming. Nature embraces visitors easily because Landco Pacific develops leisure estates that maintain the terrain and the natural beauty of the place.
Each development reflects sustainability and unity with nature.
It has 1,000 hectares in its portfolio of premium residential projects nationwide—from beach developments in Batangas and Samal complemented by resort and leisure amenities under the Millennial Resorts Corp. brand.
Landco's portfolio includes Peninsula de Punta Fuego and Terrazas de Punta Fuego; Ponderosa Leisure Farms in Silang, Cavite; WoodGrove Park in San Fernando, Pampanga; Waterwood Park in Baliuag, Bulacan; Montelago Nature Estates in San Pablo, Laguna; The Courtyard at Lakewood Golf Estates in Cabanatuan, Nueva Ecija; Woodridge Garden Village in Zamboanga City; and Hacienda Escudero in Tiaong, Quezon and Landco Canyon Woods in Lemery, Batangas.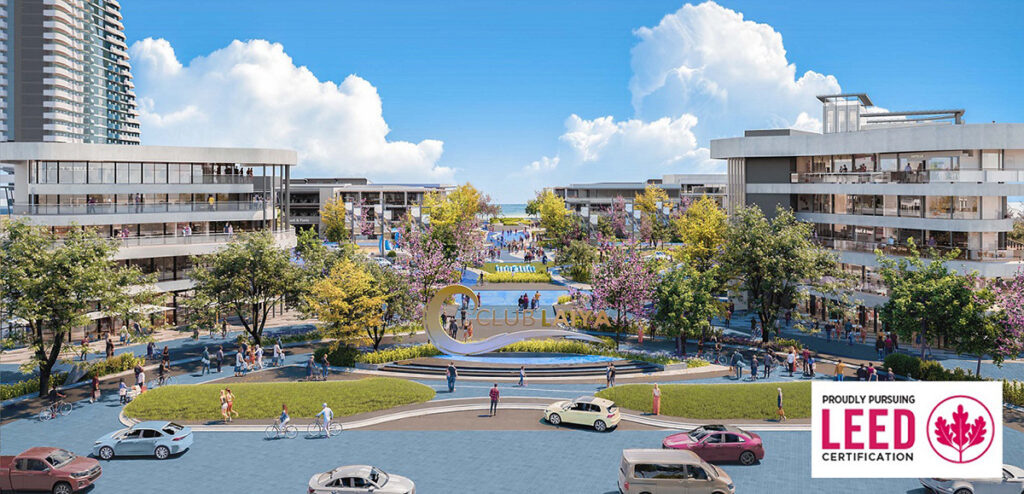 Its BeachTowns include Playa Laiya and Club Laiya in Laiya, San Juan Batangas; Playa Calatagan and CaSoBē – Calatagan South Beach in Calatagan, Batangas and Playa Azalea and Costa Azalea in Samal island, Davao.
Upscale market
And yet, Landco Pacific isn't all over the place because it targets the affluent market—heads of families and individuals who enjoy a high sense of accomplishment and stability in their lives; who love the notion of personal progress and upward mobility and envision living a good life now and in the future for themselves and their families.
Recognizing the demands of the post-COVID-19 era, Landco Pacific has unveiled the Calatagan South Beach or CaSoBe and Club Laiya, its latest BeachTowns in Batangas.
CaSoBe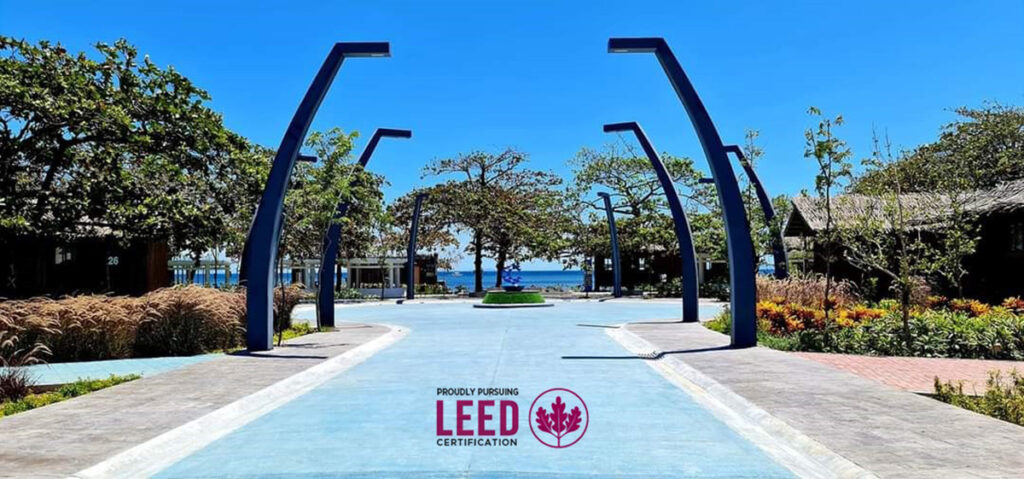 The 15-hectare CaSoBe is a master-planned development that offers mix-use residential and commercial lots situated in the rising business hub and beach tourist destination. The development features wide open spaces and beautiful promenades, with parks and retail landscapes.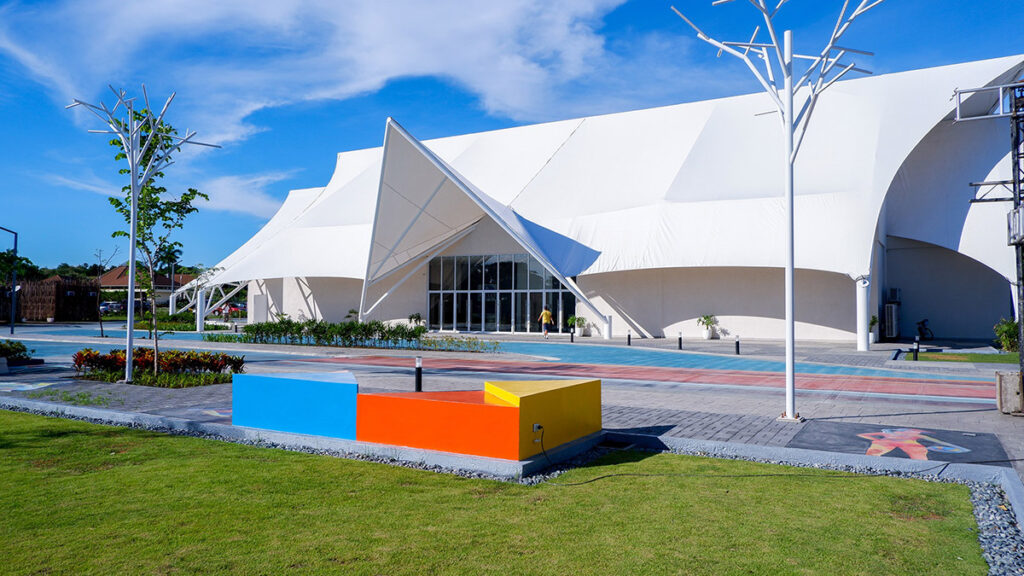 Setting it apart from other beach properties, CaSoBe elevates the resort lifestyle with inviting details such as blue roads, street art, and creative lamp posts.
Hospitality amenities like Crusoe Cabins, Cocoons, Aquaria Water Park and Captain Barbozza restaurant and bar are already fully operational and managed by Millennial Resorts. The first EDGE (Excellence in Design for Greater Efficiencies) Certification for a resort hospitality project in the country was awarded to Millennial Resorts for its Crusoe Cabins at CaSoBe. Recently, Millennial Resorts opened the 300-capacity event space called Canopy was recently opened to serve the growing tourism market of Calatagan.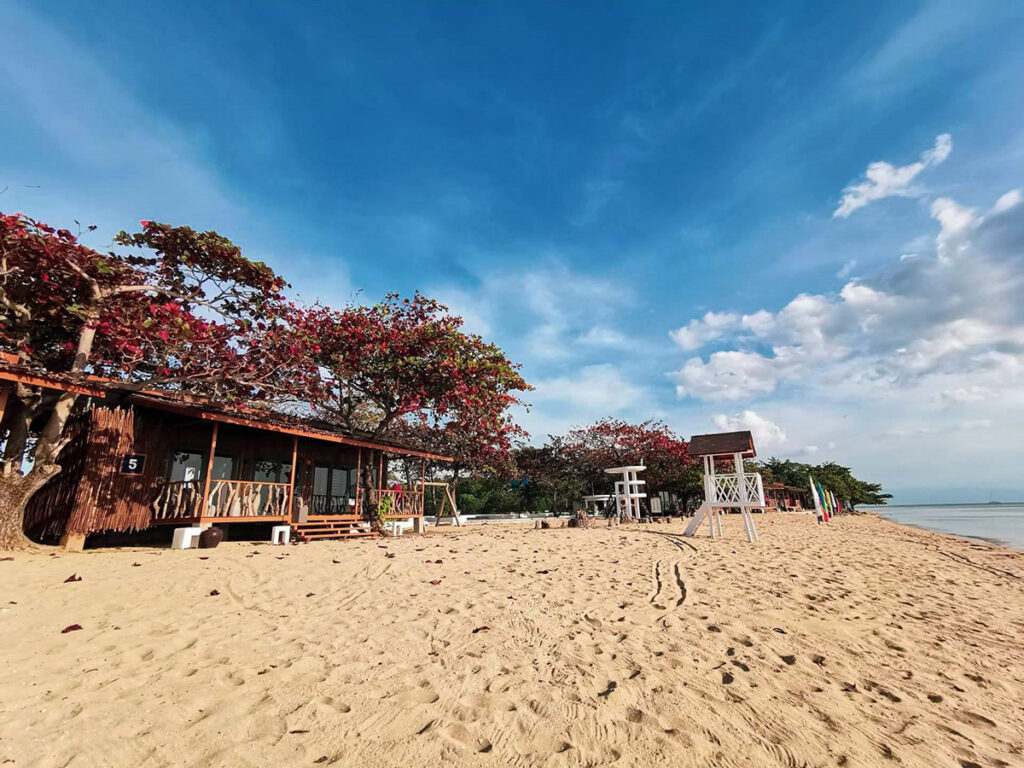 Indeed, the LEED (Leadership in Energy and Environmental Design)-registered CaSoBe is a sustainable development envisioned to contribute to the quality of leisure tourism and property development targeting environment, economic, and social sustainability.
Club Laiya
The 24-hectare Club Laiya is located in Laiya, San Juan Batangas. It is also a LEED-registered and master planned estate that features leisure living in a true supra resort community highlighting wide open spaces and beautiful promenades, with parks and retail landscapes.
The Seaside District at Club Laiya provides various offerings serving both the tourist market and the serious investor. For the leisure seeker, apart from having access to Laiya's expansive white sand beaches, they can also avail of the resort amenities of Millennial Resorts such as the Cocoons and The Beach Club.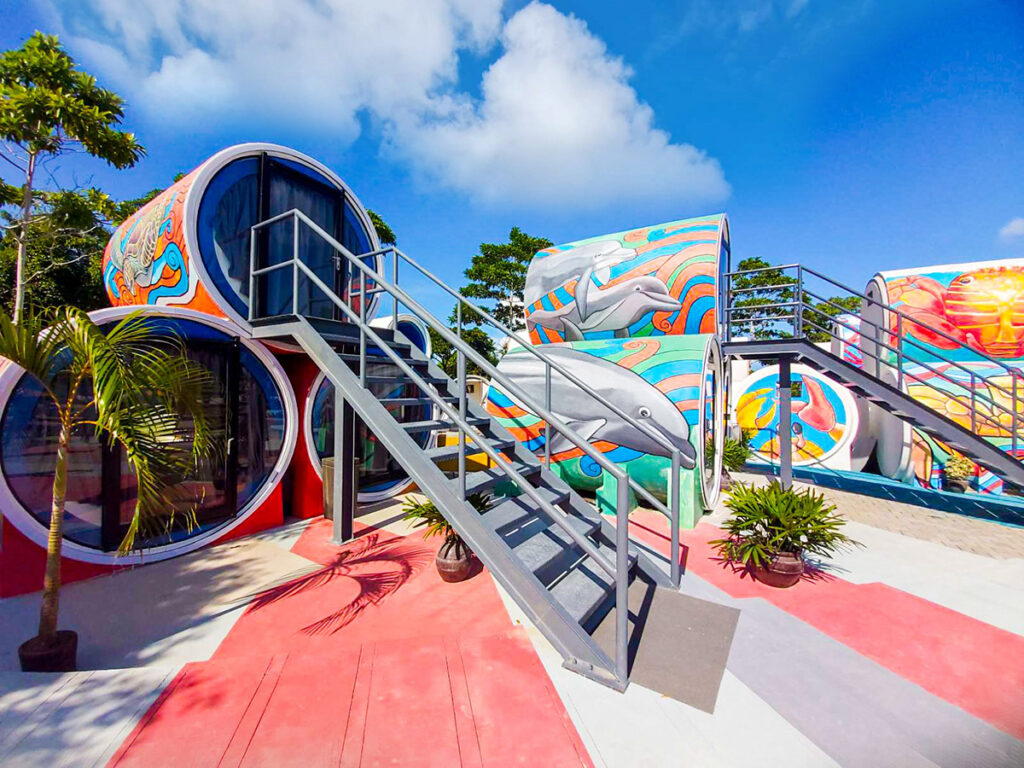 Designed as a contemporary resort destination, it is the place to see and be seen, property owners and tourists alike enjoy an active lifestyle with water sports and activities such as windsurfing, kayaking, and yachting.
An MPIC company: The evolution continues
After 30 years of pioneering sustainable leisure landscapes, Landco Pacific's story continues.
The evolution, indeed, is happening, along with the Philippines' ever evolving growth story.
Just last April, corporate tycoon Manuel V. Pangilinan, among the country's biggest visionary business leaders, announced with pride the full acquisition of Landco.
In a press conference in May, Pangilinan was all smiles as he happily shared that the listed conglomerate he chairs Metro Pacific Investments Corp. (MPIC) has raised its stake in Landco Pacific, making the upscale real estate developer now a 100-percent owned subsidiary of MPIC from 38 percent previously.
Homecoming
It's a homecoming of sorts for MPIC which was previously strong on real estate and property until it divested into infrastructure and tollways.
But realizing the value that Filipinos have put on leisurely living experiences, Pangilinan said MPIC is once again strengthening its presence in real estate development and tourism.
It's a bold and wise bet given Landco Pacific's track record in creating leisure communities, resort-inspired condominiums and luxury home communities in the Philippines for 30 years now.
Indeed, the evolution continues for Landco Pacific, backed by one of the country's biggest conglomerates Metro Pacific Investments Corp. (MPIC).
Landco Pacific Corp. is a subsidiary of Metro Pacific Investments Corporation and known for pioneering premium landscapes for more than 30 years. For more information about Landco and its BeachTowns Club Laiya and CaSoBe,and its hospitality provider Millennial Resorts, visit their website or Facebook page .