Czark Mak Corp. (CZM), chaired by businessman Caesar Wongchuking, has unveiled Acro Residences, a 102-room business hotel in Guiguinto, Bulacan, just a few kilometers away from North Luzon Expressway.
Acro Residences is part of Acrocity, a new development inside the 20-hectare T12 Polo Land Industrial Estates complex where the group first began by opening a premium dining establishment.
Acrocity is one of CZM's flagship developments in Bulacan. Also part of the sprawling development is Mt. Fuji Japanese Restaurant, which the group opened last year through its hotel and restaurant arm Transcendental Relection Group.
Mt. Fuji, which features authentic Japanese cuisine by executive chef Enrico Panoy, has an alfresco dining area, teppanyaki tables, executive rooms, and a spacious parking area for families and friends looking for a premier destination in Bulacan.
NEW BUSINESS HOTEL
Last Monday, CZM chairman and Guiguinto Mayor Agatha Paula "Agay" Cruz led the unveiling ceremony.
The project is a low-rise, affordable business hotel with 102 rooms spread across three floors.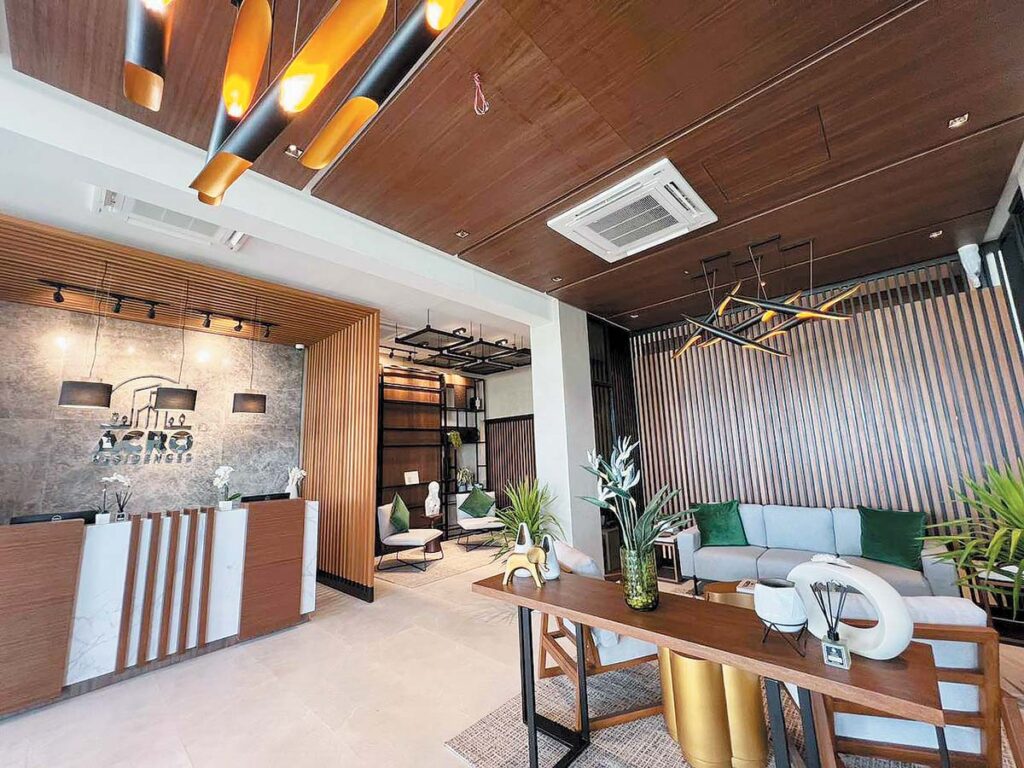 Sitting on a 945-square meter property, Acro Residences is also equipped with a café, Café de Margaux; a rooftop bar Homecourt; function rooms, and retail establishments.
Acro Residences is expected to be fully-operational by the end of the year and will be open to both business travelers and families from both inside and outside the province.
Another restaurant, Flavors From Home Chinese restaurant located across Mt. Fuji will also open. The new restaurant is expected to be completed by the first quarter of 2023 and is seen to attract more diners and experience what Acrocity has to offer.
CZM director Keith Wongchuking said that the vision for Acrocity is to build a community that will foster connections and sustain a lifestyle of work and leisure.
"We've been in business in this district of Bulacan for decades and we've seen it slowly blossom into one of the most rapidly-developing cities in the province, thanks to the many infra projects that the district representatives, provincial government, and LGUs have undertaken and are currently doing to improve the quality of life of Bulakeños," Wongchuking said.