The Philippine property sector is expected to recover significantly in the next two to three years.
Homebuyers will be looking for future-ready and sustainable homes and employees will be returning to the office. Commercial spaces will bounce back as well, along with the property sector's recovery.
Indeed, demand for commercial spaces is back as pandemic restrictions ease and as offices implement the return-to-office (RTO) directive, according to real estate services company Santos Knight Frank.
Santos Knight Frank said demand for the office market, in particular, will be driven by Western companies continuing to cut costs, which could lead to more outsourcing companies to set up shops in the Philippines.
The real estate services firm also cited the need of PEZA-registered companies for more office space to comply with Fiscal Incentives Review Board requirements.
Those currently operating at under 70 percent work-from-office rules may need to prepare for 90 percent work-from-office by September, leading to higher leasing activities for office space.
BPOs to boost return-to-office work
Also in relation to the RTO directive, Santos Knight Frank said the Philippines is forecasted to see a greater rate of RTO for employees than the rate in developed Western economies. RTO in the Philippines is a result of both the office culture and the needs of its BPO occupiers.
Santos Knight Frank cited the easing of travel restrictions, pent-up demand for consumption, high vaccination rates, and the RTO as reasons for the recovery in brick-and-mortar retail.
It also cited the latest survey by the Bangko Sentral ng Pilipinas (BSP) which showed consumers had a higher level of confidence during the quarter and better outlook for the rest of the year despite inflation.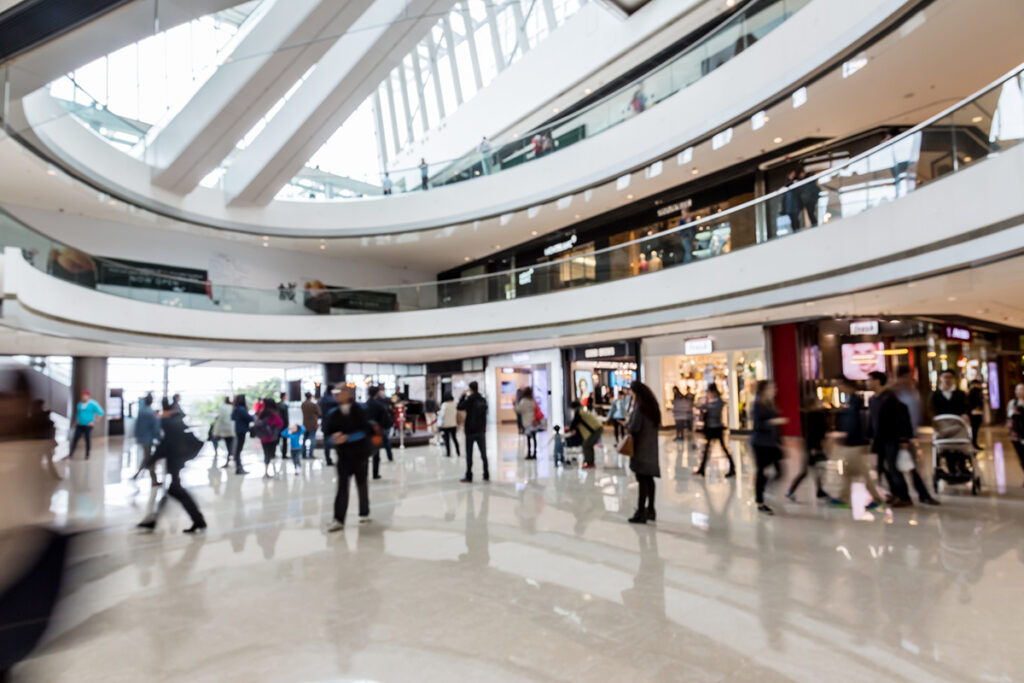 "Second quarter was the first quarter for many employees to return to the office. With that, we also saw an increase in leasing activity for the first time in a while. However, with 228,500 square meters of new office space also added to the market in the second quarter, the Metro Manila vacancy rate still rose to 23 percent," Occupier Strategy & Solutions senior director Morgan McGilvray said.
The weighted average lease rate grew by 0.7 percent to P1,089 in the second quarter from P1,082 in the first quarter.
LEED-certified buildings, ESG values
Santos Knight Frank expects an increase in demand for spaces in LEED-certified buildings amid companies' growing commitment to environmental, social, and governance (ESG) values.
This as it projects the proportion of LEED-certified buildings in Metro Manila to increase to 32 percent by end-2025 from 22.3 percent in the second quarter of this year.
"ESG is becoming integral to corporate real estate decision making. From 'nice-to-have,' sustainability and wellness are increasingly becoming 'must-haves' for companies," Santos Knight Frank chairman and CEO Rick Santos said.
He said occupiers will choose the best space for their employees and businesses at the best value.
"Landlords have been acknowledging this, and we estimate that 72.3 percent of upcoming office space between the third quarter of 2022 and 2025 will be in LEED-certified buildings. This will increase the proportion of green buildings in Metro Manila to 32 percent by the end of 2025," Santos said.
The real estate services company also sees a significant growth in demand for industrial space, specifically renewable energy.
It noted that in 2012, the Philippines only had two megawatts (MW) of solar energy capacity and this jumped to 1,370 MW in 2021.
"The growth of renewable energy is key to supporting the expansion of the industrial sector. Lower cost of electricity significantly benefits industries that massively rely on power, such as manufacturing and data centers," Santos Knight Frank head of investment and capital markets Kash Salvador said.
There is also a growing interest in the country's data center sector.
Santos Knight Frank said it is tracking a total of 220 MW worth of expressed interest, with 90 MW recorded in the second quarter of this year alone.
It projects that the existing 94 MW total IT capacity of data centers will likely double in the next two to three years.
"A number of factors are driving interests in the Philippines, including the new Singapore rule on data center construction and the potential incentives for data center investment in the Philippines under the Strategic Investment Priority Plan. Some of the best places for data centers are industrial parks, and we look forward to seeing more industrial park developments to host data center facilities. With about 8,700 MW capacity across Asia Pacific, the Philippines data center market still has a wide room for growth," Santos Knight Frank's data centers lead and Occupier Strategy & Solutions director Monica Gonzalez said.