CEBU CITY – Welcome to Cebu, welcome to NUSTAR Resort & Casino.
That's how I felt as soon as I stepped inside the glittering and sprawling NUSTAR, the first integrated resort in the Visayas and Mindanao. It's a new, iconic landmark that promises to usher in a new era of gaming, entertainment, leisure, dining, and retail here in the province.
With this five-star development, one instantly feels that a visit to the Queen City of the South is no longer complete without going to this posh destination.
NUSTAR is the Gokongwei Group's foray into gaming and entertainment. That the group chose Cebu is not surprising. It is in fact a homecoming of sorts. The late tycoon John Gokongwei, founder of the Gokongwei conglomerate, is from this province.
The name takes inspiration from the North Star (Polaris), which is the brightest and most visible in the sky. In the same manner, NUSTAR is the new landmark in Cebu not only because it's readily visible during both daytime and nighttime, but also because of the limitless entertainment and leisure options it has in store.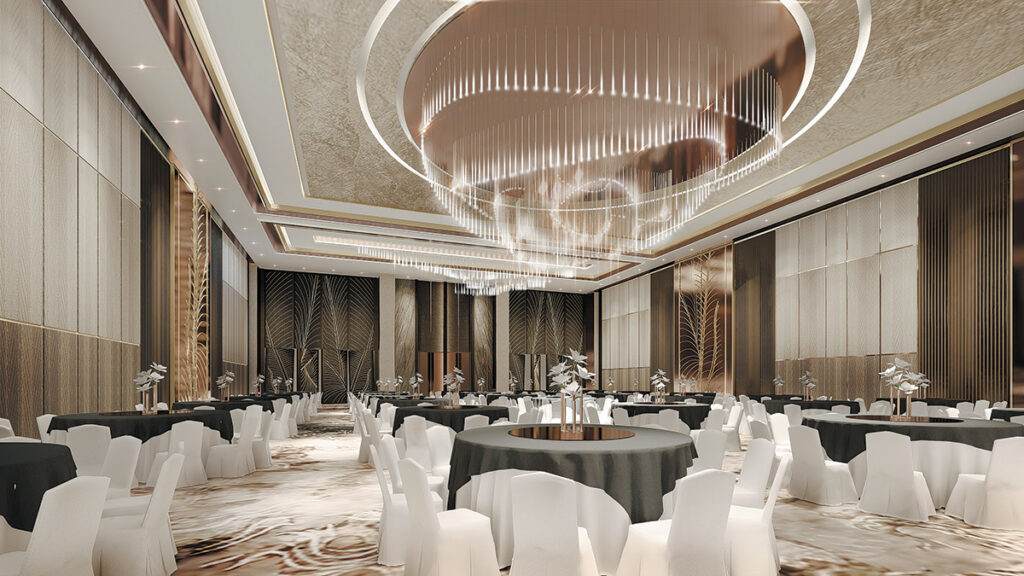 From afar, you could see something like a giant cruise ship perched on the picturesque Kawit Island. NUSTAR is strategically situated along the spectacular east coast of Cebu, and right in the middle of the city's emerging business and lifestyle district, the South Road Properties.
"We welcome you all to join us in ushering in a new era of leisure and entertainment at the NUSTAR Resort and Casino, where Cebu is set to take center stage in redefining luxury experiences throughout the region," said Frederick Go, president and CEO of Universal Hotels and Resorts Inc. (UHRI), a privately-owned corporation of the Gokongwei Group focused primarily on gaming and integrated resort developments across the Philippines.
Indeed, NUSTAR looks forward to welcoming guests from all over the world, especially the millions living south of Luzon and regular tourists from Korea, China, and Japan, among others.
Visiting locals and international guests will conveniently find their way to Asia's newest landmark destination through the newly expanded Mactan-Cebu International Airport (MCIA) and the recently opened Cebu-Cordova Link Expressway (CCLEX).
Leisure, business & entertainment
Inside, the charming interior, ceiling, lights and overall design tell of Cebu's storied past. There are pieces that will remind of Cebu's famed sardines run.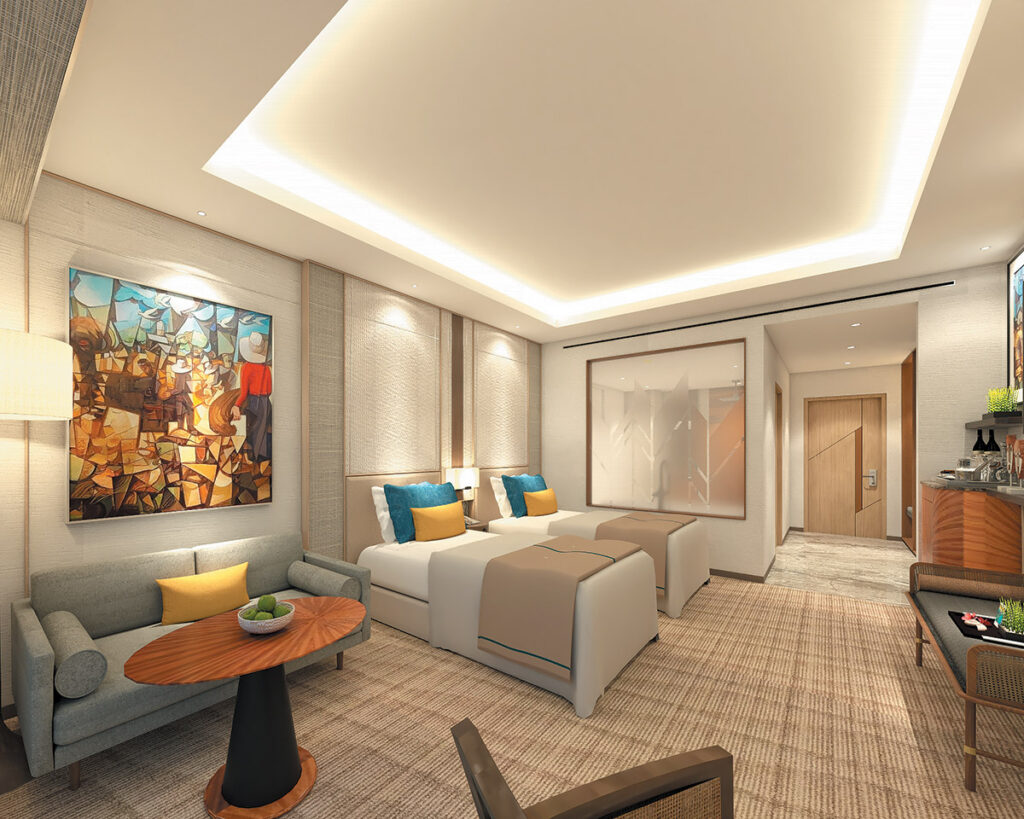 The chandelier at the Fili Hotel lobby features interlocking rings inspired by the natural flow of marine life. One will also see coral-inspired rug and jellyfish shaped pendant lights at the lobby bar.
You will see refined artistry which evokes a world-class sense of style and sophistication. I got a glimpse of the rooms, too and I saw vignettes of Filipino heritage — from wall hangings to paintings.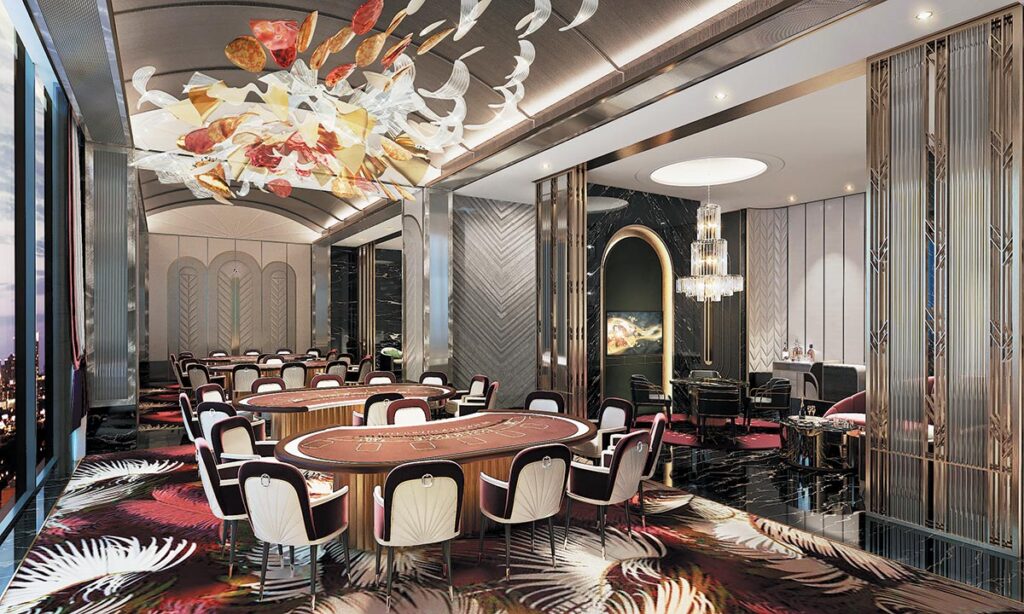 Spanning 9.7 hectares, the sprawling resort complex will be home to a two-level casino with 250 gaming tables and 1,500 electronic gaming machines peppered across 21,000 square meters of floor area, making it the largest and most varied gaming floor in the region.
There will be three hotel towers with a total of 1,000 room keys, a four-floor retail center that will house high-end brands and high-fashion boutiques and plush VIP cinemas.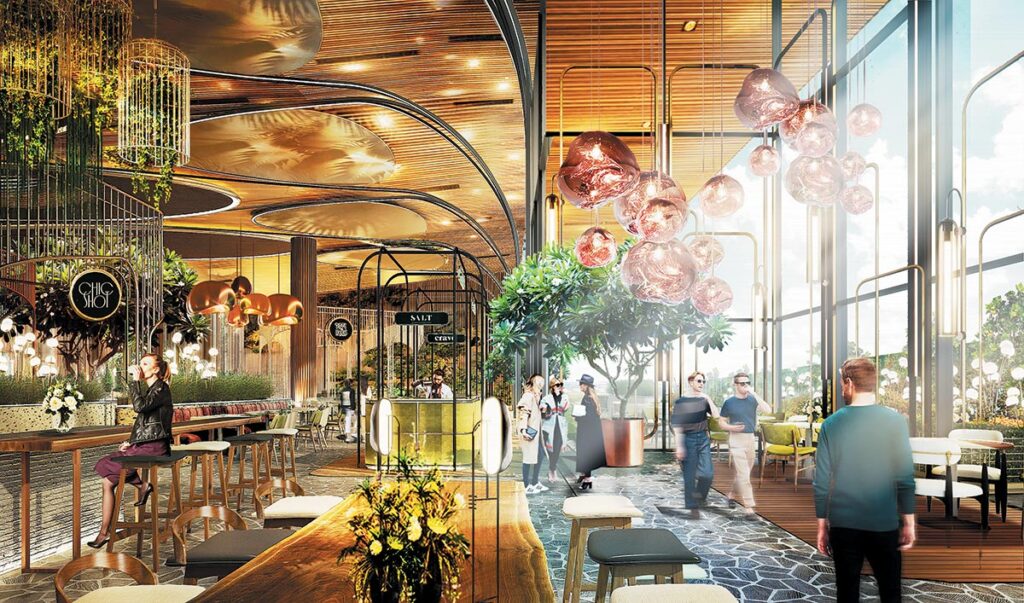 There's an array of dining options, too. There's Xin Tian Di. This is in addition to IL Primo Italian Steakhouse, the first Italian Steakhouse in Cebu, and Fina, a Filipino casual dining restaurant.
There will be at least 40 more food and beverage brands to be launched, including the much-awaited Mott 32, a Michelin-starred favorite from Hong Kong.
Il Primo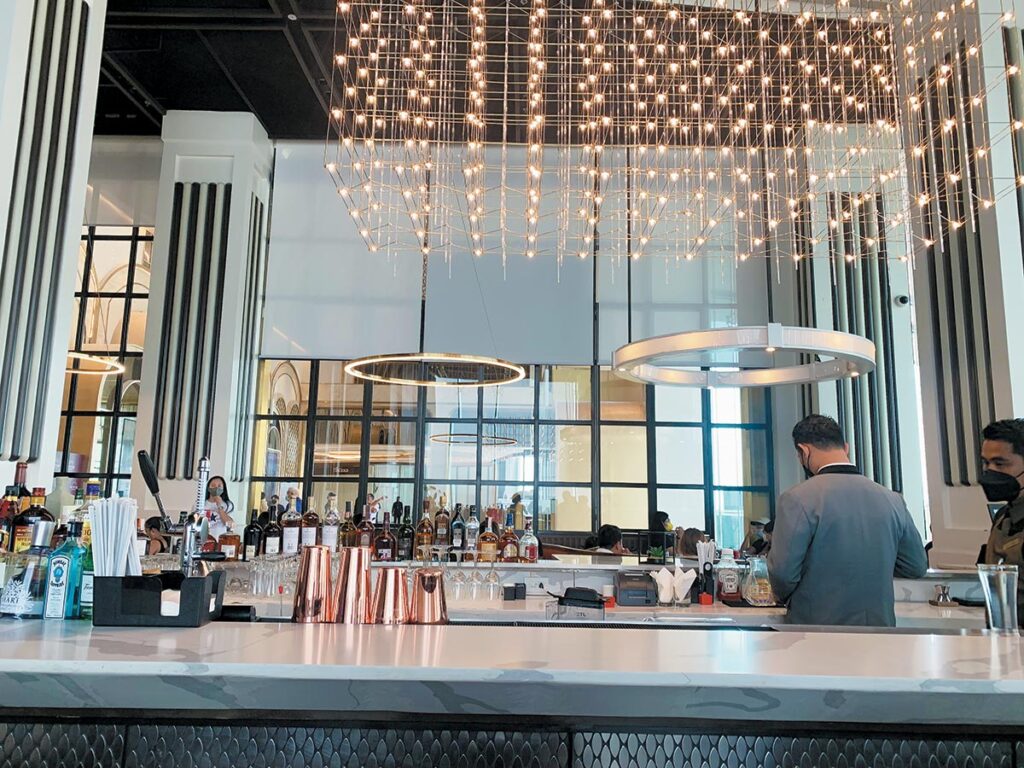 I only had the chance to try Il Primo. This is the place to visit if one wants to experience authentic Italian dining. Spy the Josper Grill, too in the open kitchen. There are only a few restaurants in the Philippines with the famed Josper Grill, which is a hybrid grill and oven. This means it has the flavour of the grill and the controlled cooking temperature of the oven. The grill has a door which means, when closed, none of the flavour or moisture can escape.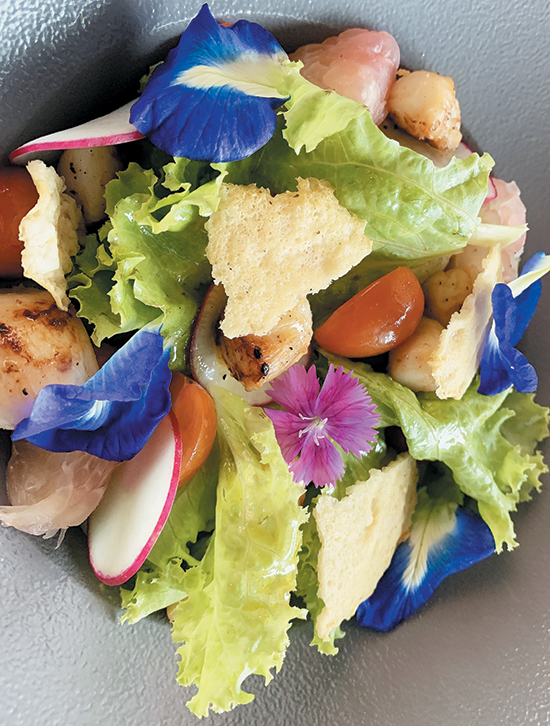 Il Primo features the food of Italian Chef Luca Angioletti, who hails from Perugia and I attest, his cooking is a dream. I tried the Burrata salad, the IL Primo salad, the Japanese wagyu of course and Panna Cotta, Chef's Luca's own recipe and it's certainly the best version of that famed Italian dessert I've ever tried.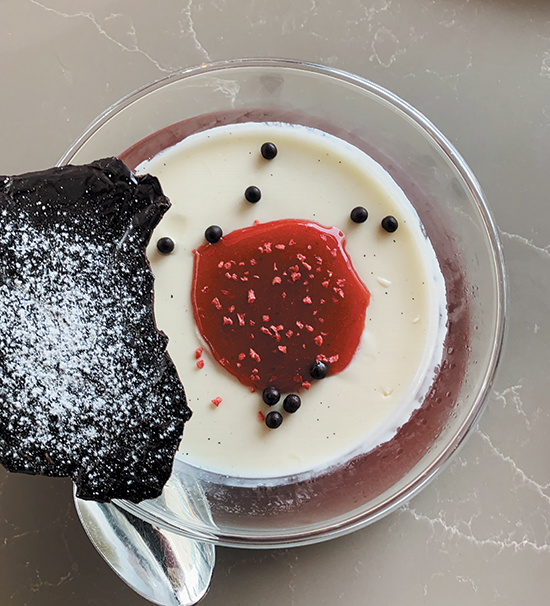 A bigger NUSTAR
Once completed, NUSTAR will also feature a convention center that can accommodate up to 2,000 guests.
The Stage, a 1,700-seat ultramodern and upscale performing arts theater will be a venue for exclusive productions, musicals, and concerts.
And then there's Aqua Isla dela Victoria, a leisure theme park with water features and entertainment center products and services.
The Skydeck is a viewing deck highlighting a 180-degree view of Mactan Island and Cebu City facing the CCLEX; and The Boardwalk, a 580-meter promenade where people can enjoy scenic strolls with some of the best views of Mactan and Cebu City.
As Asia's newest landmark attraction, NUSTAR is envisioned to become the premier venue for showcasing global Filipino lifestyle and culture.
There are many things to enjoy in Cebu, from history to art to culture to dreamy resorts but for sure, NUSTAR will change Cebu's map and make the Queen City of the South even more attractive than it already is.