There's nothing quite as mesmerizing and riveting as the charming English countryside.
Famous around the world for their lush patchwork hills, ancient woodlands, quaint, cozy pubs, crumbling castles, as well as the idyllic stone cottages and picturesque gardens lining the winding narrow country roads, these spellbinding rural scapes of England continue to draw local and foreign tourists by the droves, all wanting to relax, bask and evoke the romance of a bygone era.
Exploring such lovely destinations may very well be an elusive dream for some. But Brittany Corp., the luxury residential arm of the country's largest homebuilder, Vista Land & Lifescapes Inc., is giving Filipinos an authentic taste of the quaint English countryside through Promenade. This beautiful 29-hectare expanse brings to life the magnificence of rural England's unspoiled surroundings, lush forests, and wide-open spaces.
Sprawling English Countryside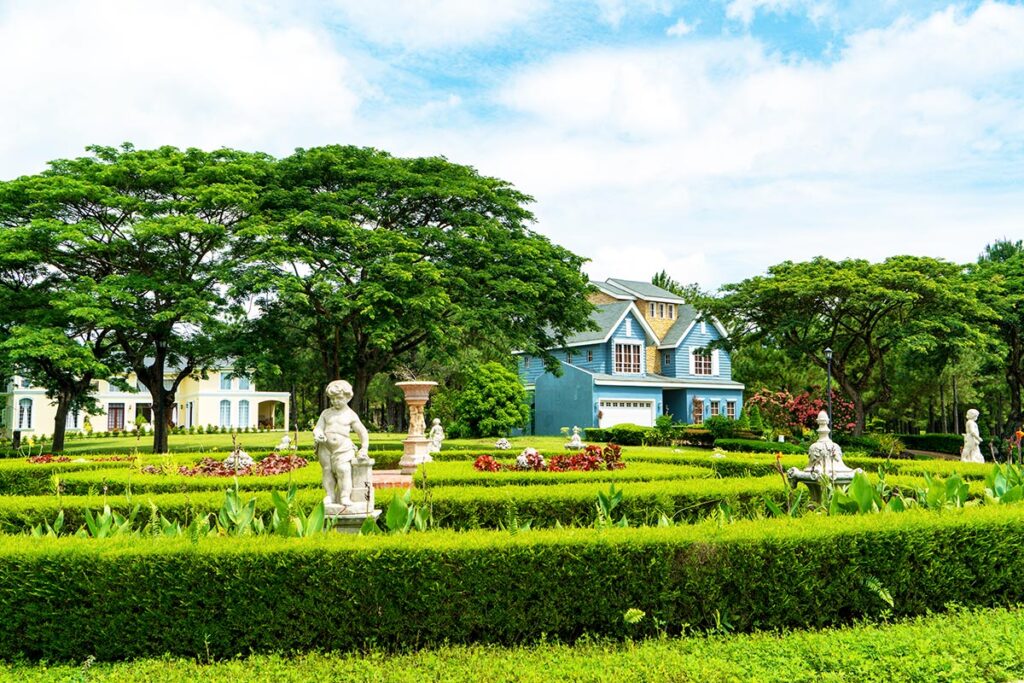 Promenade — which is located in Sta. Rosa, Laguna, a mere 40-minute drive from the Makati central business district — is a luxurious residential enclave that presents a picture-perfect, indulgent country estate with its epic gravel drive, acres of land dotted with thousands of towering pine trees, Italianate secret gardens, and mazes, high black-and-gold elaborate 18th-century style gates, man-made lagoons, country homes, and magical woodland.
At the center of the Promenade is the spectacular Luxor obelisk, a defining landmark of this sprawling residential development.
As it is inspired by the gardens of the English countryside, one can only expect gorgeous, idyllic surroundings throughout the Promenade.
 The exclusive residential cluster is set amid lush, enchanting forests that blend into beautiful knot gardens. Every turn and corner you explore, you're sure to find beautifully landscaped pocket parks and woodlands teeming with rich, colorful blooms and foliage, enabling you to get fresh air and commune with nature practically any time of the day.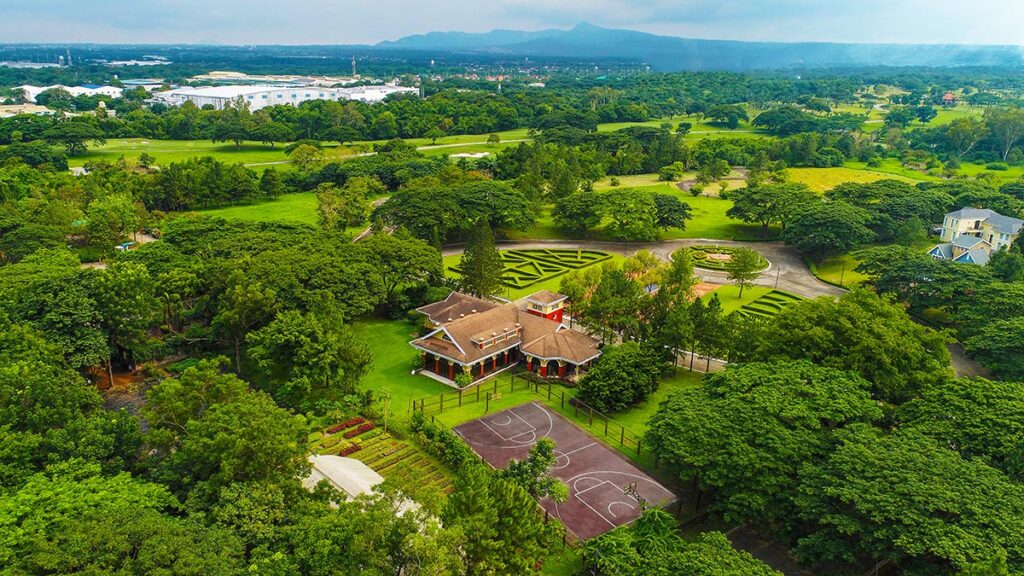 The Promenade, however, does not only offer plenty of room for outdoor recreation and is a mecca for nature lovers. With its ecosystem of hardwood trees, sprawling woodlands, and open green spaces, it has also become a sanctuary for at least 25 different species of birds as well as lichens and fireflies, which indicates that the air is fresh and unpolluted, according to a survey by the Wild Bird Club of the Philippines. It is also home to over 1,200 trees that are over 50 years old, which include Narra, Mahogany, Acacia, and Gmelina.
Traditional English Manors
Set to complement this countryside ambiance are the homes in Promenade — either traditional English manors or quaint cottages, where one can take in the unique charm and character of the county. These manors and cottages offer a laidback yet sophisticated lifestyle that reflects one's preference for the elegance of English landscaping and sweeping forests.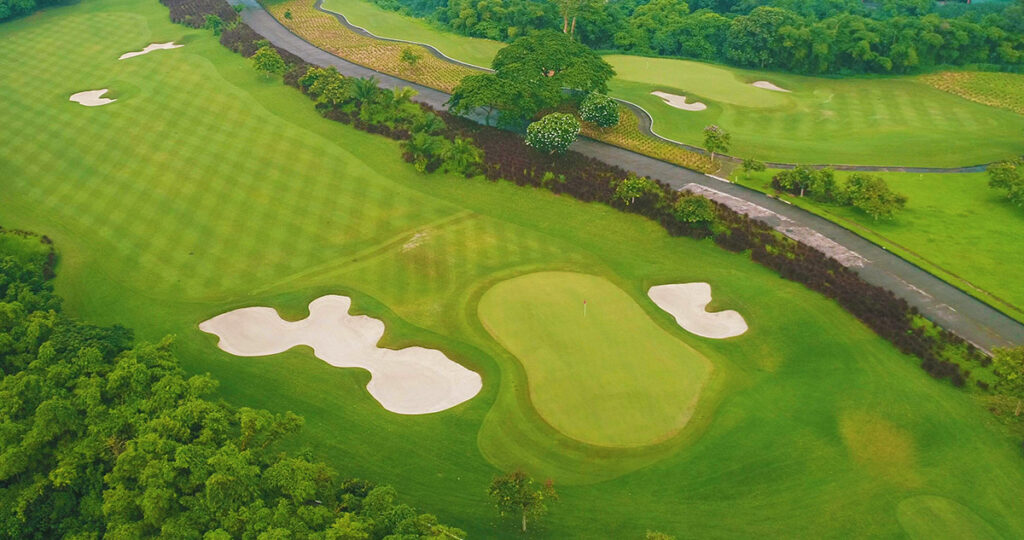 You can still find your sweet spot here as the Promenade still has a few remaining lots on offer out of the total 235, with sizes ranging from 750 sqm to 1,500 sqm.
To complement your beautiful homes and blissful stay in this charming neighborhood are choice amenities and features that ensure your comfort and convenience. Alongside the green fields are the function halls, a basketball court, a secret garden, and a Clubhouse that offer spaces to foster family and community relations.
A bonus would be the panoramic, unobstructed views for which many would pay a premium. One side of this quiet enclave has limited, exclusive lots with sweeping views of the well-manicured, 27-hole championship golf course, while another presents majestic views of Mt. Makiling. Residents here get to embrace the wide-open spaces, fresh country air, and stunning landscapes—not to mention refreshing views that can easily soothe your senses.
Well-Connected Community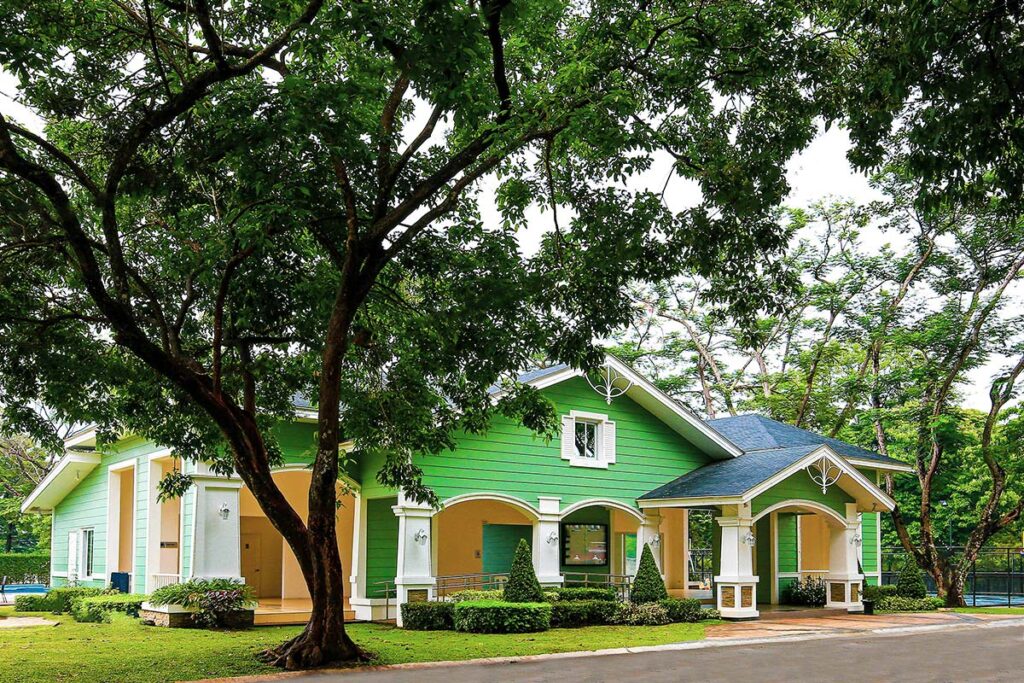 While it is undoubtedly a nature sanctuary at best, Promenade remains within accessible distance to key establishments, offices, premier educational institutions, and other points of interest that ensure your convenience. Schools like Our Lady of Assumption College, De La Salle University, St. Scholastica's College, Don Bosco College, Xavier School, Miriam College, Brent International School, and the University of Sto. Tomas' Innovation Center can be conveniently reached, thanks to the roads and highways surrounding Promenade.
Major thoroughfares such as the South Luzon Expressway (SLEx) and the Cavite-Laguna Expressway (CALAx) further ensure that Promenade is a well-connected community that can be easily accessed whether you're coming from the metro or other parts of South Luzon.
Promenade truly offers an exceptional respite — a quaint community where you can discover the serenity and charm of the English countryside, with its picturesque manors, gardens, parks, and woodlands. Promenade is undoubtedly one of the most beautiful nature enclaves in Laguna today.
* * *
For more information on Brittany Corporation's collection of luxury properties, visit www.brittany.com.ph. You may also follow them on Facebook, Instagram, and YouTube.
#BrandedUp