Jean de Castro's career was not at all planned vertically — in a good way.
A successful litigation lawyer, de Castro added more hues to her already colorful career when she joined her father's engineering company ESCA Inc.
She was a partner in a major Philippine law firm. Along the way, she landed a role as a business news anchor on Bloomberg TV. She became curious about engineering and construction when an arbitration case handled by the law firm she was working for piqued her interest in real estate.
From then on, it was already a promising horizon for her. She is now the CEO of ESCA.
"What sets us apart is our passion for innovation. We've always looked at new technologies for the company and where they come from," de Castro believes.
Through the years, she learned the nitty gritty of addressing engineering and construction challenges — a far cry from the law books she was accustomed to.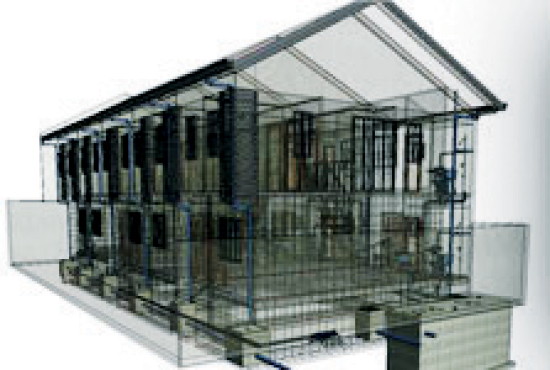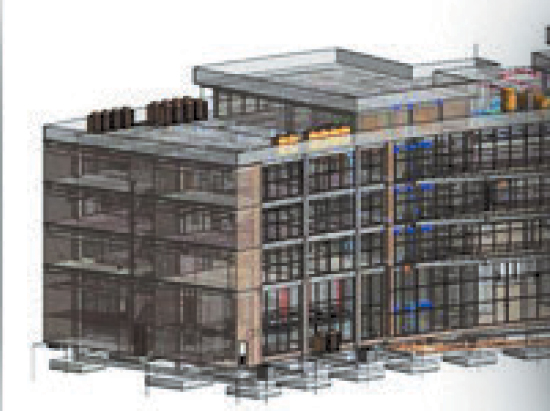 "Working with owners from the design teams, technologies, particularly business building information — it's a process that we're advocating for because it allows for a more integrated and collaborative design."
Passion with purpose
ESCA's projects include structural engineering projects such as the Radisson Blu Hotel, the National Meteorological & Climate Center (NMCC) Building, SM Mall of Asia's main building and its Steel Globe Icon.
Their civil engineering projects involve land development such as Hamilo Coast in Pico De Loro, SM Seaside City, SM Lanang Premiere, Thunderbird Resorts, and Laguna de Taal. They also did the steel and rebar detailing for the New Era Philippine Sports Stadium, and the Toyota Cebu Building.
Highlighting ESCA's advocacy of promoting more sustainable and energy-smart buildings, de Castro said some government bodies tap the company to head their projects and to make sure they have greener and sustainable designs.
One example is the Philippine Statistics Authority Office in Quezon City, a state-of-the-art yet economical, energy-saving, ergonomic and environment-friendly building.
Another example is the Ayala Bridge, a 100-year old structure.
"What we needed to do was protect the heritage and the building of its design," de Castro said, recalling that they had to take into consideration the number of barges that couldn't pass underneath the bridge anymore. They managed to "lift" the bridge while also protecting the bridge's heritage as it's been around since 1872.
Roadmap to transparency via technology
What lies behind ESCA's success is a process that's been tried and tested and now strongly supports the company's green advocacies.
BIM or building information modelling services help ESCA venture into big projects with less wastage. BIM creates and manages intelligent 3D models for design, construction and operation of a facility. This includes architectural, structural, mechanical, electrical, and plumbing and sanitary models. This also has the ability to enhance visualization and coordination within the team, as it propels productivity in a project while also reducing costs during construction management.
"With BIM, it allows efficiency, and also prevents waste, as it's a construction problem," de Castro said, adding that it helps prevent the production of more carbon emissions in the middle of construction. "It allows more transparency in the office, prevents a lot of rework. So there is less wastage and there is more efficient use of resources."
BIM, a technology embraced by ESCA, has changed how the building environment sector approaches designing, constructing, and overall building management. The UK, Singapore and South Korea are just a few of the governments that have incorporated BIM in their public sector projects.
Uplifting more women
To put more meaning to the role she's given, de Castro, however, feels that there's still more work to do.
Being the first woman chair of the Urban Land Institute Philippines, an organization of real estate developers and urban planners, puts her in the position to view something larger such as supporting, choosing, and uplifting more women.
"I wanted to make sure that these women were experts in the field, and that they're part of the conversation," de Castro said, adding that she brought a lot of women on board to open more opportunities for them.
One of the organization's projects is New Clark City, which is poised to be a smart and energy efficient city. New Clark City is located within the Clark Special Economic Zone in the towns of Bamban and Capas in Tarlac.
"Our vision is to shape the future, and have transformative impact," de Castro said, adding that their mission is to mirror urbanized communities in foreign countries.
A bigger role to play
Bringing heart into male-dominant industry, de Castro has since brought proactive change since joining ESCA with her already impressive experience as a litigation lawyer. But deeper than her knowledge is her advocacy and dedication to uplift and bring opportunities to more women.
The concept of "gender roles" escapes her, saying that it shouldn't even be about gender anymore — it should be about who's perfect for the job, and who has the grit.
"I really want more women," she said, adding that ESCA has a Women's Leadership Initiative focused on eclipsing the visibility and the number of women in their industry.
Under this initiative is the women's only design competition, where women are eligible to submit restructuring designs for Paco Park's 200th anniversary.
"We want to hear women's opinions," de Castro said.
Breaking the glass ceiling is an adage we're all probably familiar with now, but it's always easier said than done.
But Jean de Castro is walking the talk.
"For me it's really about choosing women. There shouldn't even be a why. We don't need a reason why we're choosing women," de Castro said.