This burgeoning 5.8-hectare residential complex brings a taste of grandeur and resplendence in Cavite, offering a beautiful, grand community that stands to become the center of convergence in the province.
Meridian—which is being developed by Crown Asia, the premium residential arm of the country's largest homebuilder Vista Land & Lifescapes Inc.—is no doubt substantial, impressive and massive in both size and its lifestyle offerings.
Biggest dev't
For one, this thriving vertical community is the biggest condominium development of Vista Land as it spans across nearly six hectares of land area along Palico Road in Bacoor, Cavite.
Despite its size though, this complex, done in modern contemporary architectural design, ensures low density through its mid-rise towers, which offer spacious one-bedroom (30 sqm) and two-bedroom (40 sqm to 42.6 sqm) cuts for the residents. This leaves room for much bigger, lush open spaces that have become a highly sought feature in the new normal.
At Meridian, these open spaces have become an extended amenity for the residents, who get to revel in its tranquil, laid back vibe that makes them experience rural living at its best.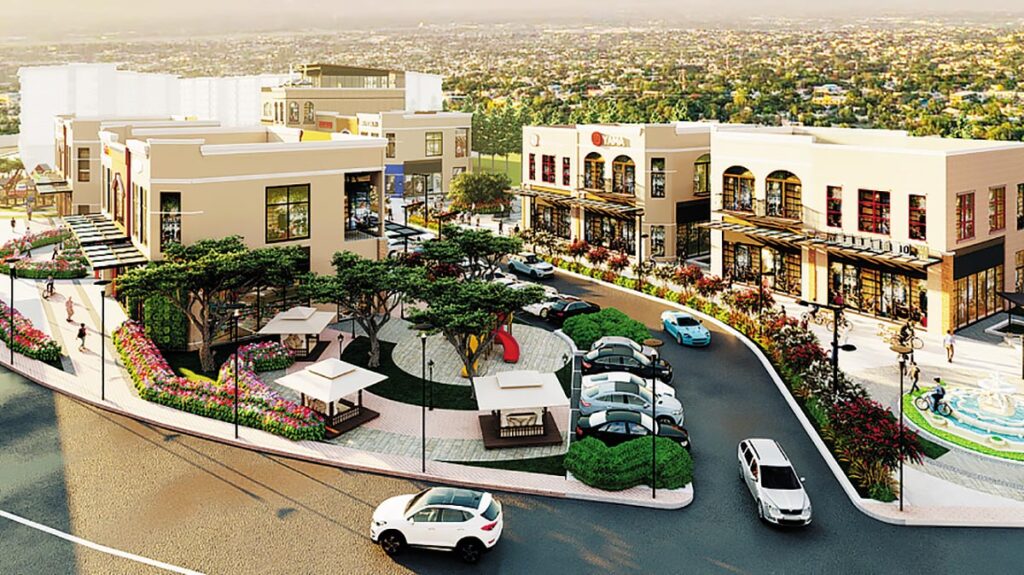 Central location
At the same time, however, Meridian's central location connects residents to all the pluses and conveniences of urban living given its proximity to prime business centers including Mall of Asia in Panay City, lifestyle establishments, transport hubs and key institutions. Everything you will need is literally within reach as these centers are all within three to five km from the property.
This thriving community also connects residents to the promising area of NOMO Garden City, a 180-ha mixed-use development that seeks to emulate Singapore's own garden city vision which has since transformed the country with its abundant lush greenery and clean environment.
NOMO Garden City in Bacoor, which also houses an exceptional Vista Lifestyle Center, is just five minutes away from Meridian, enabling its residents to enjoy the curated selections that include local and international retail brands, restaurants and other recreational options.
Residents can also find within Meridian itself a commercial strip called Meridian Highspot, which gives them easy and an even more convenient access to an array of carefully selected shops and dining destinations that are suited to their liking.
With its modern contemporary architectural design, Meridian indeed rises as the center of urban and rural living in Cavite, seamlessly fusing the perks and making the benefits of these two different worlds easily accessible for the residents.
Grandest offerings
While the proposition is already promising as it is, the story doesn't end here.
Meridian has also created a fitting urban sanctuary for its residents with its grand lineup of resort-inspired amenities starting with jogging trails, outdoor pool deck and lush pocket gardens that offer spaces to breathe in fresh air.
Bond with your loved ones while keeping the entire family's health in check with the myriad of activities you can do at the two-story Grand Clubhouse, the fitness and wellness center, kiddie pool, play court, play deck and yoga deck. You can likewise make celebrations more meaningful and intimate at the community's function hall.
That it has the grandest offerings would naturally make Meridian a truly worthwhile investment, as reflected on how its property values held especially during the pandemic.
To date, property owners and investors in this premium condominium development have seen average total contract prices appreciating by 200 percent over the last five years. This only goes to show that investing in real estate, especially in a Crown Asia development, will allow you to fully reap the benefits of a resilient sector that is now on its way to full recovery.
No doubt, Meridian is one massive, grand offering that places you at the heart of a thriving urban center, connecting you to a life that celebrates modernity yet appeals to your yearning for a tranquil, laidback way of living.