Vista Land & Lifescapes Inc. is expanding its footprint in the eastern corridors of Metro Manila with an estate envisioned to become an ultimate lifestyle hub.
The Philippines' largest homebuilder and leading integrated property developer brings to Antipolo, Rizal, Vidarte by Vista Estates, a 152-hectare estate designed to cater to the passion-oriented and experience-seeking dwellers with its choice amenities and features, strategic location and proximity not only to key establishments and institutions, but also to leisure centers and famed tourist destinations.
Strategic location as Vidarte's foremost advantage
The City of Antipolo is in itself an ideal location—an emerging business district that continues to offer a respite from the hurried lifestyle pace of the metro. As it is situated in the fringes of the capital region, growth spills over to this first class component city, benefiting largely from ongoing developments in the capital region.
Vidarte by Vista Estates rises along Manuel L. Quezon Avenue Extension Road, which is connected to other major thoroughfares. Residents can easily reach Pasig and Mandaluyong via Ortigas Extension Road, as well as Marikina and Quezon City via Sumulong Highway.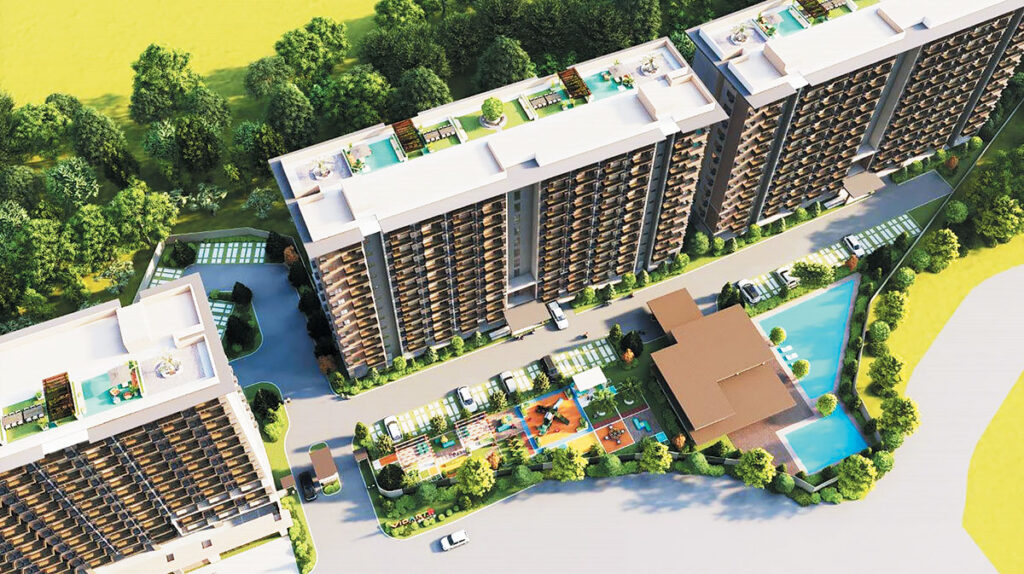 Given the existing and ongoing infrastructure projects near this estate, the connectivity and accessibility of Vidarte are further enhanced, making it truly a promising and convenient community for the residents and an attractive investment destination for businesses.
Nearby infrastructure projects
Only a 15-minute drive from Vidarte is the LRT-2 Extension, which recently opened two additional stations in Marikina-Pasig and Antipolo, providing residents in Rizal another alternative to reach business hubs in Metro Manila.
Another mass transport system that will provide utmost convenience for Antipolo residents is the Metro Rail Transit Line (MRT-4), only a 20-minute drive from Vidarte. It is expected to reduce travel time from San Juan City in Metro Manila to Taytay, Rizal from 1.5 hours to 27 minutes.
The upcoming Southeast Metro Manila Expressway or the C-6 road will also improve accessibility as it will traverse developing cities of Taytay, Antipolo and San Mateo, Rizal. It is projected to consequently expand economic activities and attract more business opportunities in these areas.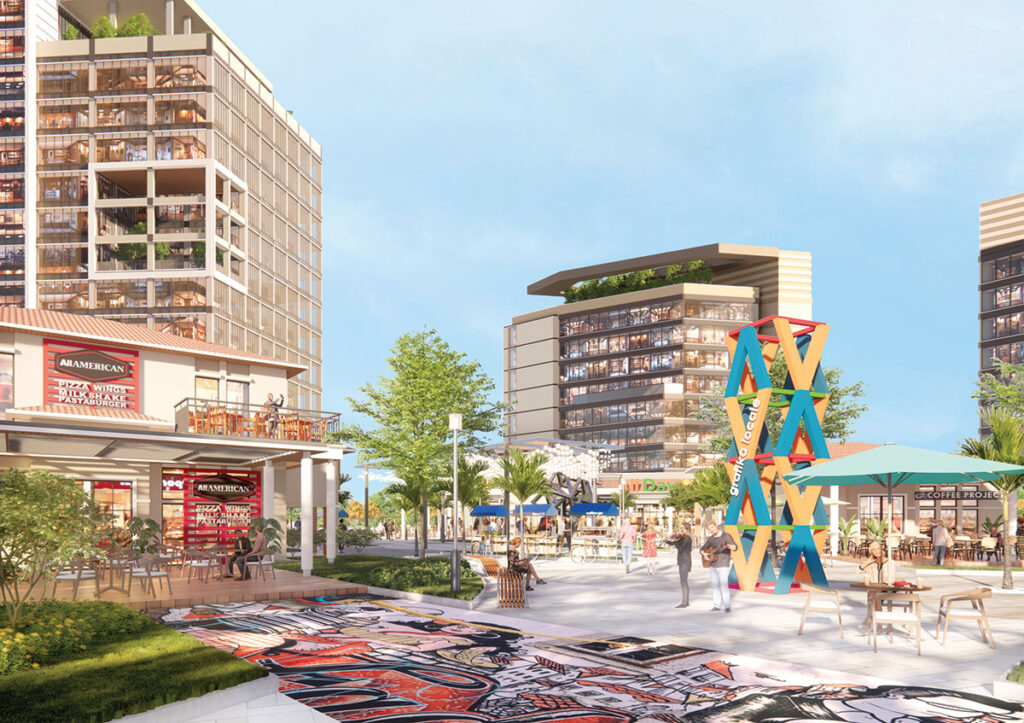 Tourism haven
While various highways link Vidarte to Metro Manila, there are also popular establishments and landmarks within Antipolo that residents and visitors frequent for quick getaways, food crawls, nature adventures or arts and cultural immersions.
Attractions such as Pinto Art Museum, Masungi Georeserve, Art Sector Gallery and Chimney Cafe, Cloud 9, Eastridge Golf Course, and Thunderbird Resort are all located within close proximity to the estate, connecting residents to places that offer exciting activities.
Creatively curated lifescapes
True to being an art district, Vidarte features iconic art pieces and impressive murals across the estate. Vidarte's stylish alleys and building walls will serve as expressive canvases for the colorful and intricate works of art by talented local artists, both seasoned and newbies alike.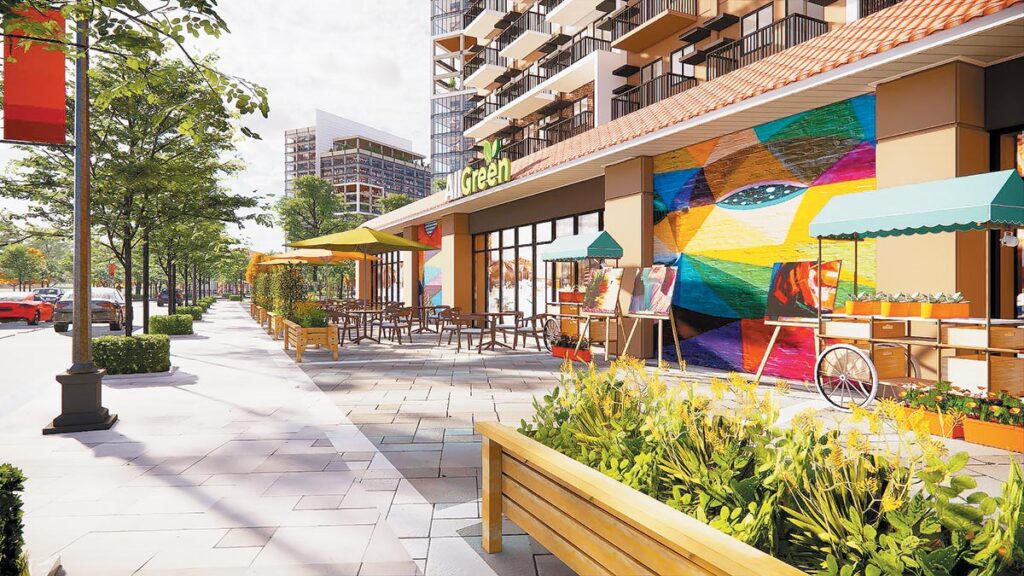 Vidarte will also have distinct spaces where its guests and residents can live, work, shop, dine, learn, play and invest. There will be an array of curated retail, dining and leisure shops that can provide easy access to essentials and recreational pursuits.
One of its highlights is Grafika Locale, a food hub where great food and art collide. Here, a roster of must-try restaurants and a coffee shop with an art collection are some of the best features to look forward to.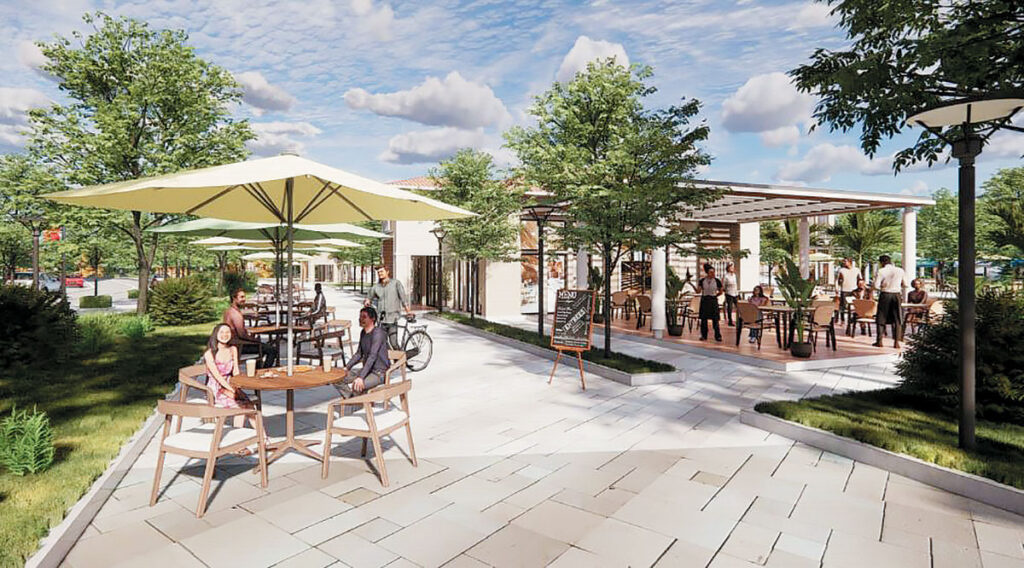 Endless possibilities also await businessmen and investors seeking avenues to grow their assets and thriving enterprises through the estate's commercial and mixed-use spaces.
Vibrant expressions of living
People on the go can opt to reside in Vidarte Residences, a mid-rise residential condominium composed of three buildings with twelve floors each. Much like the estate, Vidarte Residences also showcases an art-inspired scene with its open spaces infused with colorful and creative elements.
Relish a life full of vibrance by enjoying the condominium's amenities that include a swimming pool, a play area, a clubhouse, fitness gym, and a roof deck garden.
The condominium also boasts of its strategic location in the entire district – just a walking distance away from the estate's amenities and surrounded by every possible modern-day convenience, such as AllDay Supermarket, Georgia Academy, workplaces, retails shops and malls, restaurants, and so much more.
By combining the advancements of the city with the province's rich history of art, a lifestyle with an equilibrium of living creatively and belonging to a thriving community will be made possible.
Dotting the development with essentials both for business and living, Vidarte aims to creatively connect lives, create business and work opportunities, and foster a strong community in a sustainable mixed-use estate development.