When one parent leaves the country to chase after a better job opportunity, it is often the other parent left at home who is obliged to do the difficult task of running the household and looking after the children.
Carmel Cahayag has embraced the role of being both the father and mother to their three children since his wife went to the Emirates to work.
His wife has been in the Middle Eastern country for almost eight years now.
It was a heavy decision the first time but that sacrifice would allow them to save up for the family. This is especially for the education of their growing children, aged 21, 13, and 8.
"Ako lang ang nagma-manage lahat sa bahay at sa mga anak ko. 'Yung tawag dito sa akin sa bahay 'Natay'—ina na tatay. Tanggap ko na rin na ganoon ang role ko kasi ang misis ko nandoon sa labas," he said.
While his wife is thousands of miles away, Carmel has mastered wearing different hats, juggling his work and family life.
Fleet clerk
During the day, he works as a fleet clerk in the Davao plant of Pepsi-Cola Products Philippines Inc. (PCPPI)—the exclusive manufacturer of PepsiCo beverages in the country—where he has been employed for 24 years now.
He is assigned to handle the company's registration, repair, and maintenance of over 500 vehicles.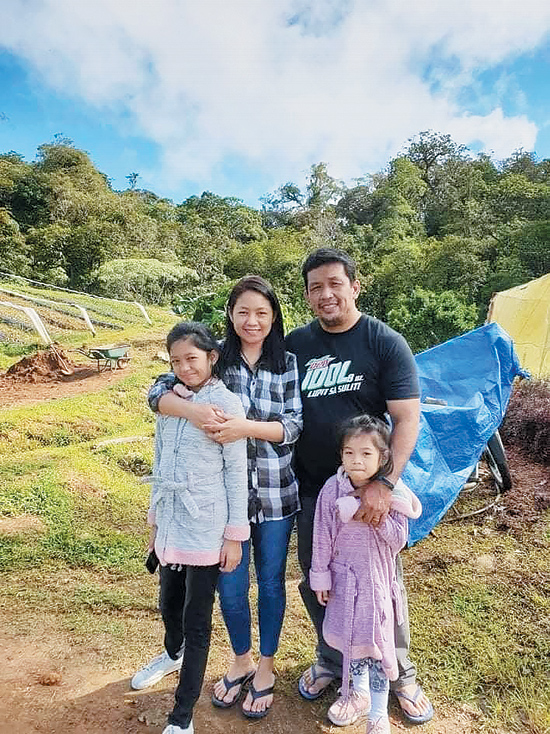 Working in a team of four people, Carmel admits that his job could sometimes be quite overwhelming. His "go-with-the-flow" attitude and thoughtful supervisors help him soldier on.
At home, he takes care of the urgent needs of his children so that they will feel more settled throughout the day. He does not have a househelp.
During the COVID-19 pandemic, he would sometimes use the assistance of his brother and mother in keeping an eye on his children.
He also taught and entrusted his eldest son with the responsibility of looking after the house while he is away.
"Sinabihan ko ang eldest ko na kung wala ako dito ibibigay ko sa 'yo ang responsibility sa mga kapatid mo—pakainin mo sila at maglinis.' Pero pagdating ko mino-monitor ko rin sila," he said.
At 48 and as head of the household, he pays close attention to his health, after he developed hypertension a few years back.
"Pagkagaling ko sa trabaho dumideretso ako sa gym everyday para ma-maintain ang katawan ko kasi nag-iingat din
ako sa sakit. Pagkatapos ko mag-gym parang gumagaan ang katawan ko," he said.
Parenting style
Carmel describes himself as a not-too-strict, not-too-lenient father, except with his firstborn.
"Yung eldest ko medyo strikto ako kasi ang mga bata ngayon parang medyo happy-go-lucky tapos may girlfriend na rin. Gusto ko 'yong anak ko 'pag gabi nasa bahay na. Kaya kung pwede lang sana katabi ko silang tatlo matulog," he said.
"Yung dalawa kong babaeng elementary, hindi naman ako strikto. Pinapa-enjoy ko maglaro. 'Yong isa, babantayan ko naman 'yon pag-high school kasi magchi-change 'yong attitude ng bata from high school."
But he takes pride in their achievement in school—a sweet consolation, especially for his wife who works hard abroad.
Parenting remains a true partnership for them despite their distance.
Thanks to technology, their family can still bond together through video calls at the end of the day. But he teared up as he admits missing his wife.
"Everyday kami naguusap kasi miss ko rin siya. Minsan mahirap 'yong magkasakit 'yong anak mo tapos wala ang misis mo. Pero lahat naman ng pagsubok nakaya naman," he said.
But he continues to dream for their ideal life. "Ang pangarap ko ay makapagtapos 'yung mga anak ko, magawa 'yong bahay, maka-retire ako. 'Yung misis ko 'yun din ang gusto, tapos makapasyal sa ibang lugar," he added.
Carmel is among the many other NaTays who continue to break misconceptions about fatherhood.
They, too, can be equally engaged in domestic tasks and have the same level of care and love that are often expected from mothers.
NaTays are real men fulfilling dual roles, all for their children, all for their family.