The Ramon Magsaysay Award Foundation (RMAF) has tapped 57 budding student-artists from the De La Salle-College of Saint Benilde (DLS-CSB) to revitalize the Ramon Magsaysay (RM)Center into a sustainable structure as Asia's center for inspiration and hope.
"Benilde is an ideal partner because it has this inclusive and innovative educational activity that provides experiential opportunities for students and apply classroom-based knowledge to actual practice thereby finding solutions to challenges," RMAF Trustee Emily Abrera said.
Designed by Architect Alfredo Luz, the 18-story RM Center features massive columns and is considered as one of the first high-rise structures in the country.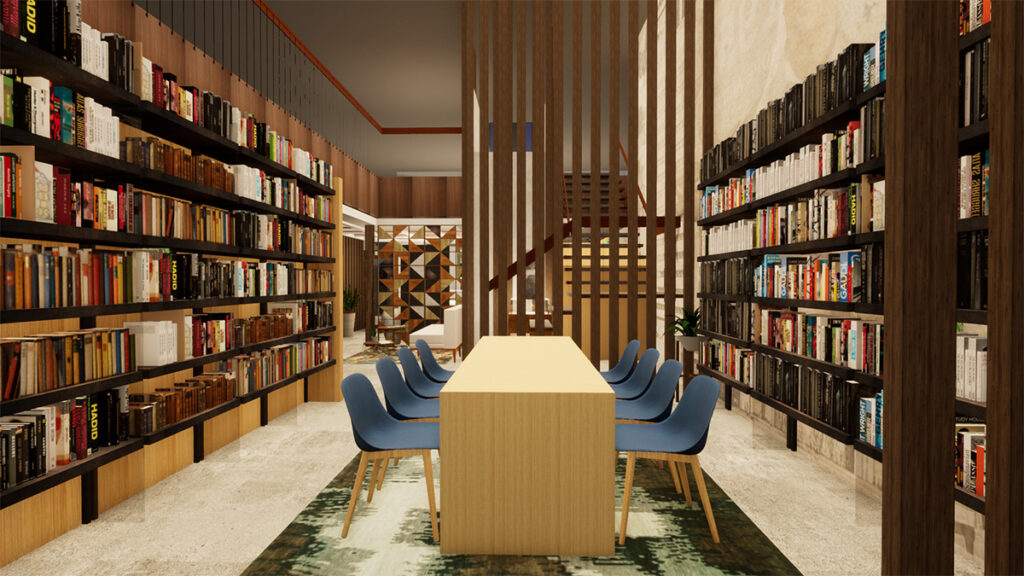 It currently houses the Ramon Magsaysay Hall with mid-century aesthetic, the expansive Ramon Magsaysay Plaza and Fountain, and a two-story structure that will be home to the revamped Magsaysay Laureate Library and Museum, an Innovation Hub and a coffee shop overseeing the Manila Bay.
This initiative was held to commemorate the 65th anniversary of the Ramon Magsaysay Award and the passing on of Philippine President Ramon Magsaysay.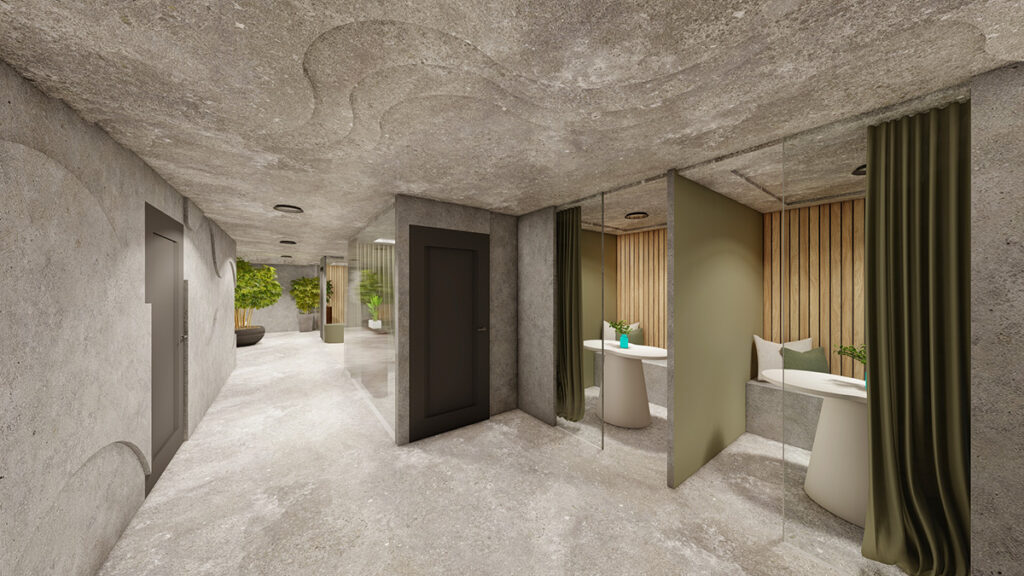 The students were mentored by the program's educators and industry practitioners, Ley Gatpandan, Greggy Saliba, Karol Antonio and Lheng Vito Cruz.
The winning teams include the Silver Lining group of Jasmine Tan, Alfredo Madamba, Patricia Parlade, Frances Ramos, Adrienne Torres, Alexandra Villanueva, Jeffrey Tan, Francine Cuason, Karen Alcozer, Derick Vigilla, Kaila Miranda, and Kaila Mendoza. They preserved the elegance of the existing library and suggested a lift for easy PWD access. The team's futuristic yet sophisticated design for the Innovation Hub likewise triumphed among the entries.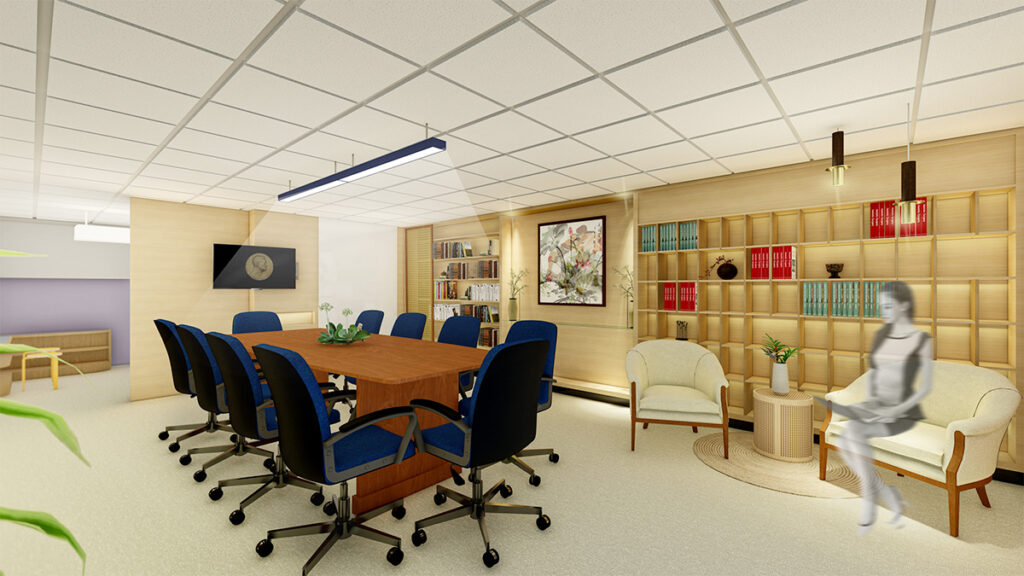 Dalisay Team members Lauren Khoo, Aquissa Baluyot, Myesha Cruz, Carla Dayanghirang, Mariel Gapasin, Cio Gonzalez, Colby Braga, Patricia Chua, Julianne Magat, Sofia Barrion and Mona Bantigue paid homage to the plaza's mid-century modernist look.
They likewise proposed the inclusion of a mural, seating pods, and spaces for greening.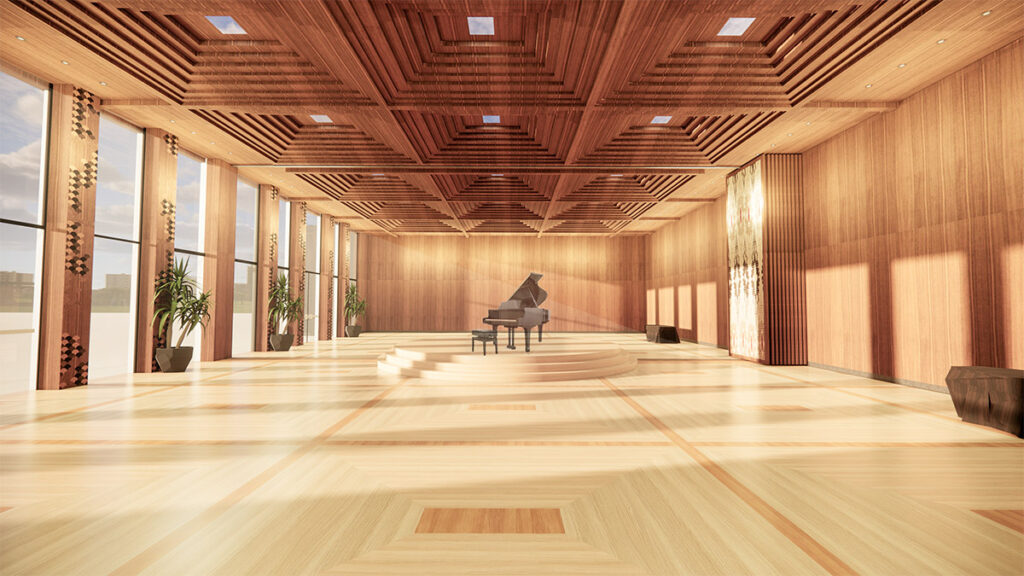 The designs of Team Banyuhay, composed of Mark Begaso, Alyssa Belda, Franchezka Jumarang, Nuri Hong, Lhouraine Poncio, Francheska Gonzalez, Zenisa Asuncion, Micah Casugbo, Kelly Abad, Cyrelle Biene and Angelika Aguilar, were chosen for the RM Hall, Mini Museum and Function Rooms.
The group's design for the RM Hall highlighted Filipino materials and craftsmanship amid the brutalist structure, while their entry for the museum showcased an open design system that calls for flexibility and versatility ideal for both permanent or rotating exhibitions.
On the other hand, their winning proposal for the function rooms focuses on bold graphics, a steady design and a lengthened function.
Elements of all these designs will be incorporated in the final rendition of the renovation plans.
"We at the Ramon Magsaysay Award Foundation choose to focus on inspiring one another and believing in a future full of hope for our young people," RMAF president Susan Afan said.