Stanza is located in the flourishing part of Tanza, Cavite, a first class municipality poised for progress. An area that benefits from the city's rising economy, the agricultural and fishing locales of Tanza attract interest among investors for being viable alternatives for business.
Stanza by Vista Estates upholds Tanza's mission of catering to the increasing demands and needs of its constituents.
This 110-hectare sprawl is envisioned to become an integrated lifestyle and business district in Cavite. Stanza is expected to breathe new life to Tanza as it transforms the area into a promising hub, fostering innovative and sustainable estate living in one destination.
Stanza is divided into three interconnected complexes – a 38-hectare lifestyle hub, a 10-hectare leisure hub, and a 62-hectare innovation hub.
The estate's lifestyle hub is dedicated to shopping strips, upscale vertical residences, active zones, office blocks, a medical center, transport hub, and vibrant spaces – bringing business and leisure in one buzzing spot.
Its innovation hub, Tanza's upcoming central business district, is infused with modern office skyscrapers, country club, global retail and hospitality facilities, and spaces for visionary upstart and enterprise businesses.
The leisure hub sits at the heart of the estate providing a revitalizing respite from the bustling lifestyle and innovation centers. Completing this complex are retail and food options, botanical gardens, pond viewing deck, an amphitheater, reading pods, a church, and an event venue.
ASPEN: Discover and Experience Dynamic Living
The undeniable economic and infrastructure developments in the City of San Jose Del Monte, Bulacan, dubbed as "The Rising City", make it one of the country's highly urbanized metropolises.
It moves towards unprecedented growth, armed with the mission of "transforming the city into an investment and tourist-friendly destination."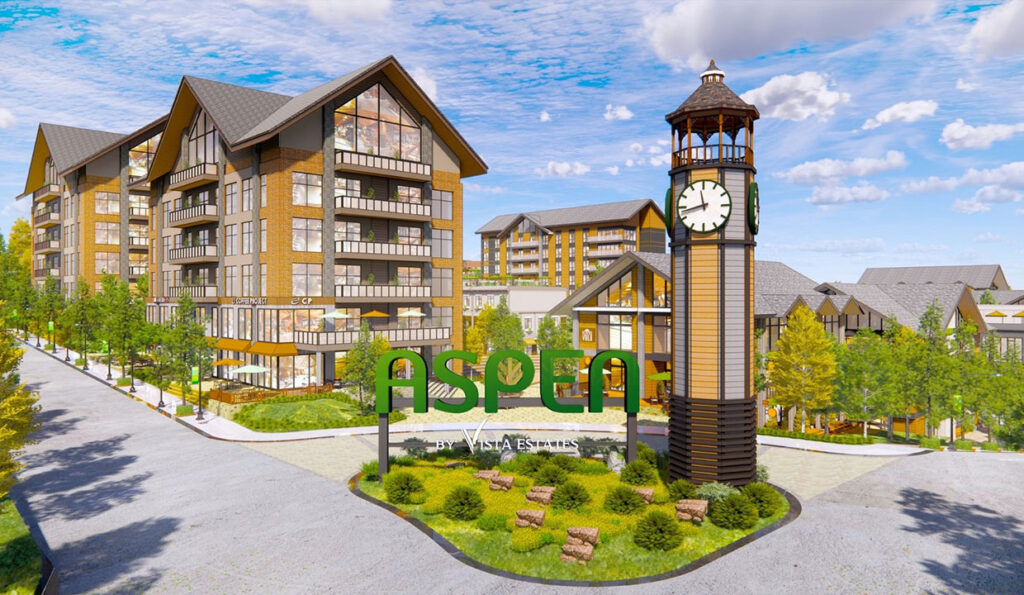 Aspen by Vista Estates aims to take part in the realization of this altruistic aspiration by creating a development where business, leisure, and living flourish altogether.
Bearing the name of a renowned mountain town in the United States, this 38-hectare estate brings to the country the distinct architectural style and sophisticated lifestyle Aspen, Colorado is known for.
The estate also advocates the concept of active living by drawing inspiration from the myriad of ways to explore Aspen, Colorado during summer time. It features a dynamic cluster of recreational spots for culinary escapade, skateboarding, camping, glamping, hiking, and biking.
At its heart is the Aspen Village, a sanctuary of retail, lifestyle, and relaxation, where people from all walks of life can experience soothing landscapes, exquisite shopping and dining options, and prime spaces for work and meaningful pursuits.
On top of all these lifestyle-inspired offerings, the masterplanned community is also dotted with vertical residences that provide cozy living spaces and a greener perspective on urban living.
Here, one can always find ways to be active at work, home, and during leisure time – while living a sustainable, eco-friendly, and dynamic lifestyle within this thriving part of Bulacan.
PROVENCE : The Rising Enterprise Frontier of the North
Provence sits at the heart of Malolos, a bustling city in Bulacan that embraces its storied roots while forging its path towards becoming a rising tiger as Metro Manila's gateway to the north.
As the city inevitably moves towards industry and progress, Malolos brings its relentless mission to "uplift the living condition of the people in the city and Bulacan in general" and grand vision to "empower its citizens with better quality of life."
Provence by Vista Estates shares these objectives as it passionately creates thriving communities and sprawling lifescapes where its residents are free to experience the best kind of estate living.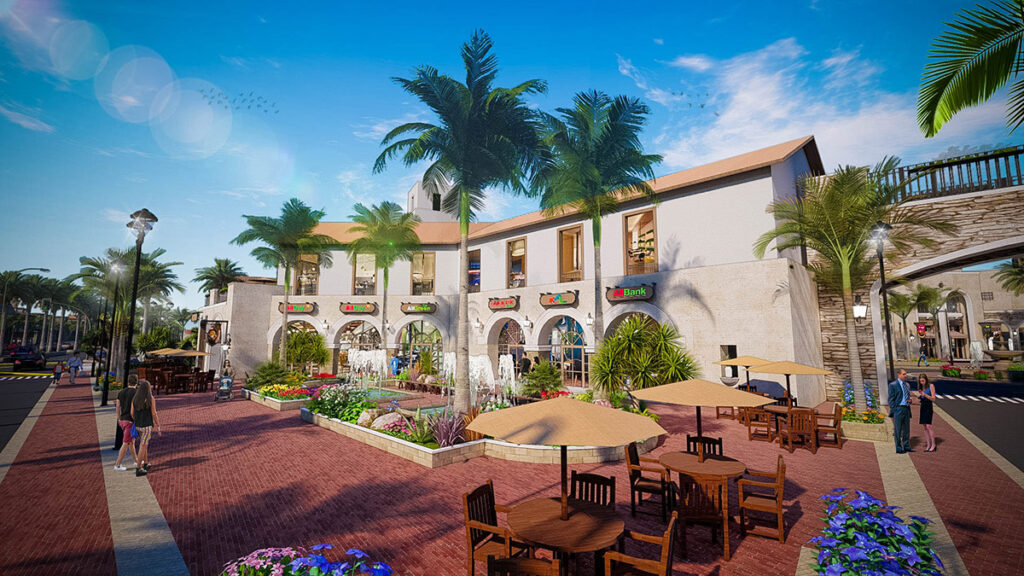 Inspired by the sunny and vibrant city of Sta. Barbara, California – dubbed as the "American Riviera" – Provence is an expansive 350-hectare prime real estate composed of enterprise, residential, commercial and leisure hubs, all located in a single megalopolis.
Situated in Brgy. Longos, Malolos City, Provence is strategically located along MacArthur Highway near the Tabang and Pulilan exits of the North Luzon Expressway, an easy 30-minute drive to and from Manila, and a mere 15 minutes from major landmarks such as the Barasoain Church.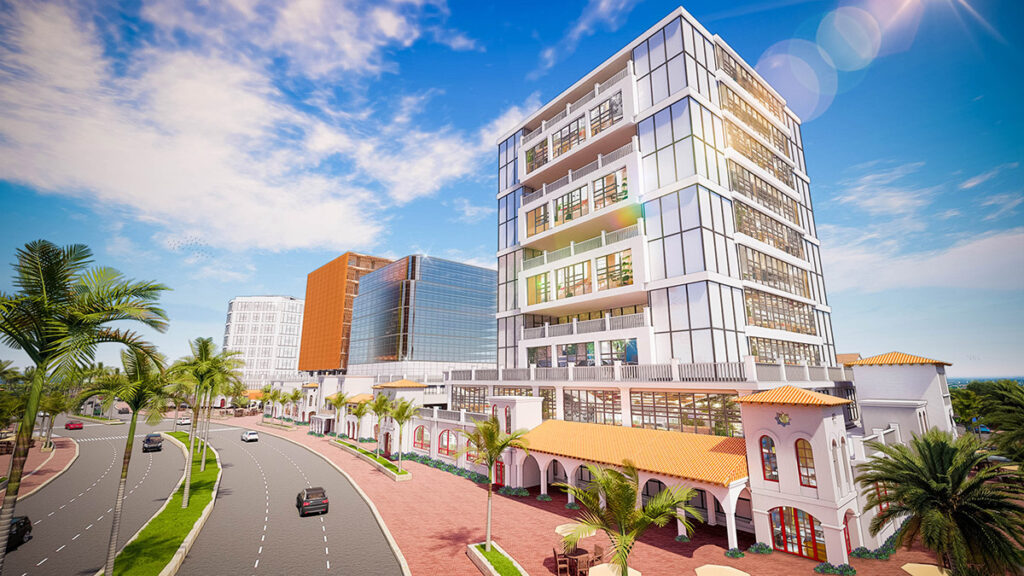 Provence is a masterplanned community primed for growth. Its residents stand to benefit from a number of major infrastructure projects surrounding this vibrant township. First is the 38-kilometer mass transportation project Tutuban-Malolos Railway that will connect Malolos to the National Capital Region. While the second is the 53-kilometer Malolos-Clark Railway links the city to Clark Freeport Zone and Clark International Airport in Pampanga. Both are part of the 163-kilometer long North-South Commuter Railway project that aims to connect the north to Calamba by 2025. Lastly, about 20 minutes from Provence will be the New Manila International Airport rising soon in Bulakan, Bulacan. Featuring four runways, eight taxiways, and three terminals, it is poised to serve 100 million passengers annually, with a design capacity that can be expanded to 200 million travelers.
With these future developments, real estate investors looking for excellent long-term investment growth need not look further than Provence.
VIDARTE: The Art District
More than just an ideal escape from the bustle of the city, Antipolo is an emerging business district. Stepping away from the urban confines of Metro Manila, Antipolo benefits from the expansion and developments of the capital region.
Rising in the eastern part of this urban city is a 152-hectare estate designed to be the newest hub of the passion-oriented and experience-seeking community of Antipolo and its neighboring cities.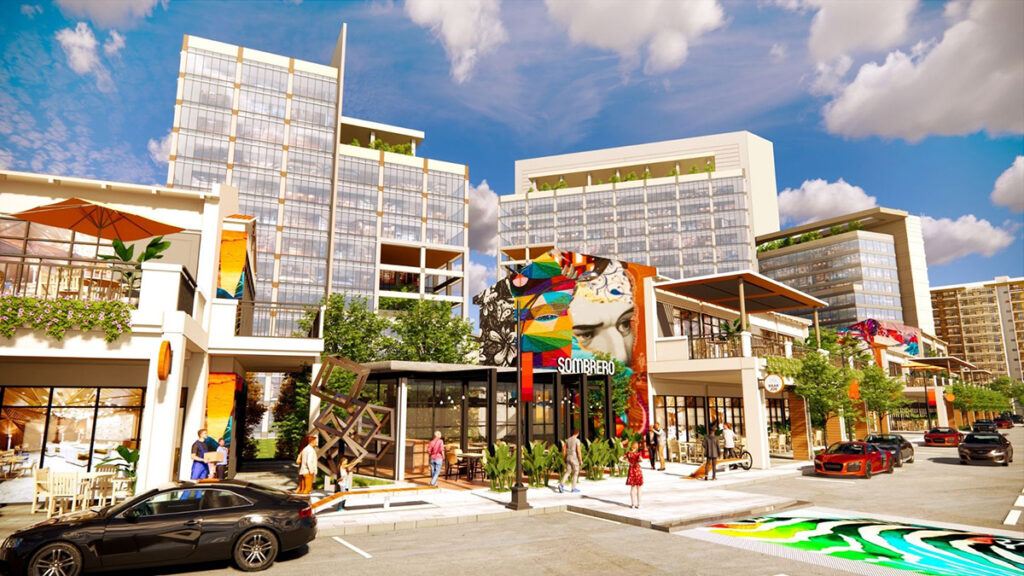 Dubbed as the Cradle of Philippine Art, Rizal's artistic culture serves as inspiration for Vidarte by Vista Estates.
Residents will bask in Vidarte's creative vibe as iconic art pieces will be seen throughout the estate. Building walls will serve as expressive canvases for the intricate artworks of local named and budding artists. These artworks will be part of the estate's overall art-inspired scene – the backdrop to Instagrammable shots and a source of admiration and inspiration.
Vidarte introduces novel choices in retail, dining, and leisure converging to form the ultimate urban lifestyle experience. The estate also commits to a premium quality of life within its vertical residences that will be strides away from the estate's commercial spaces and office blocks.
Featuring a seamless blend of essentials for business and living, Vidarte aims to connect lives, create businesses and work opportunities, and foster a strong community spirit in a sustainable mixed-use estate development.
Explore more about Vista Estates. Visit vistaestates.vistaland.com.ph or follow on Facebook and Instagram.
#BrandedUp